Virtual Live Chat Assistants Will Change Your Business for the Better
With internet technology becoming more powerful each and every day, it is now possible for any business owner to utilize virtual live chat assistants on their website. A virtual live chat assistant is a real person that your website visitors can engage with to get answers to their questions and get help with any support issues. One of the best features of virtual live chat assistants is that they can generate leads for your business. As mentioned by @CrazyEgg  in Moving Into the B2B Fast Lane: Boosting Lead Gen with Live Chat "If you can make your team more accessible, more efficient, and be more responsive to data, you can make a major impact on your website lead generation numbers over the next 6-12 months." With that being said, here are 10 more reasons why you should consider using virtual live chat assistants on your website.
#1 – Virtual Live Chat Assistants Make Your Business Professional
These days anyone can throw up a website and claim they are in business on the Internet. However, if your website has a virtual assistant available it shows your customers that you are serious about their satisfaction and shows them you're there to help them. Virtual live chat assistants are still a relatively new thing online so more than likely your competition isn't using them. So if you were to start employing virtual live chat agents today your business will seem more professional and you can get a leg up on your competition.
#2 – Virtual Live Chat Assistants Generate Hot Leads For Your Business
You can use virtual live chat assistance for lead generation purposes as well. Normally to generate a lead online your visitors will need to enter their information into a static form on your webpage. Due to many companies online using unscrupulous business practices like spamming, the average Internet user has become wary of entering their information into these forms. However, when speaking to a virtual chat assistant they will be more likely to give you their contact information due to the personal connection that is established over chat. You'll find that you can increase the number of leads you're getting on your website simply by deploying a virtual live chat assistant.
#3 – Virtual Live Chat Assistants Can Boost Conversion Rates
When someone visits your website or sales page they are naturally going to have some questions about how your product/service works and the results they can generate with it. You can do your best to answer these types of questions in your sales material and website copy, but more often than not your prospects are going to have questions that you did not cover. Normally when this happens they abandon the website never to be heard from again. With a virtual live chat assistant available the prospect will engage in a chat, ask and receive answers to their question, and you'll make a sale where you wouldn't have had one before.
#4 – Virtual Live Chat Assistants Can Provide Technical Support
If your product/service is technical in nature you can use virtual live chat assistants to provide technical support for your customers. As opposed to relying on email or phone calls which can be slow and cumbersome, having a virtual live chat assistant available on hand to deal with technical support issues can make your business life a lot easier and increase customer satisfaction at the same time. You'll notice more referral sales, a lower refund rate, and a higher customer retention rate due to the world-class technical support provided by your virtual live chat assistants.
#5 – Virtual Live Chat Assistants Can Lower Abandonment Rates
When a person sees that you have a live assistant on your site ready to chat with them at any given moment they will be less likely to abandon your site if they run into an issue or problem. Website bounce rates are at an all-time high and having a virtual live chat assistant in place can help combat this. People will stay on your site for longer which helps you close more sales and make more money.
#6 – Virtual Live Chat Assistants Can Be Available 24/7
If you are doing business on the Internet you really should be available to your customers at all times to maximize profits. Doing so by yourself is impossible; however you can utilize a team of virtual live chat assistants to cover your business for 24 hours seven days a week. Any good virtual live chat assistant company is going to provide the option for 24/7 coverage and if you have it in your budget you really should choose this option.
#7 – Virtual Live Chat Assistants Can Answer Common Questions
Do you spend hours checking your business email throughout the week only to find that most of your customers are asking the same questions over and over? With live chat assistants working for you; your website visitors will have an outlet available to them to answer these common questions besides sending you an email.
#8 – Virtual Live Chat Assistants Can Provide You With Invaluable Market Intelligence
With most virtual chat assistant platforms you'll be able to review all the chat transcripts. These transcripts can give you great insight into your customer's mindset. If you notice that many of your prospects are requesting a feature that you don't have, you can take action and implement that feature bringing you a boost in sales. If you're getting a lot of complaints about a specific feature or component of your product or service, you can fix it and enjoy increased customer satisfaction. These are just a couple of examples of how virtual live chat assistants can help provide you with market intelligence.
#9 – Virtual Live Chat Assistants Are Cheaper Than Full Time Customer Support Staff
If you were to hire a full-time customer support person for your staff you can expect to pay anywhere from $30,000-$40,000 a year in salary to that employee. A virtual live chat assistant can do essentially the same job as them at a fraction of the cost. In business saving money is only second to making money, and saving money helps you make more money so it only makes sense to utilize a virtual live chat assistant for your business.
#10 – Virtual Live Chat Assistants Are REAL People Who Will Represent Your Business To Your Customers Well, And Leave A Good And Lasting Impression On Them
When people visit your website they are going to quickly form an impression of your business. With a virtual live chat assistant available on your website it can help create a positive image of your business, breakdown sales resistance, and help you bring in more new customers.
With all of these wonderful reasons it becomes pretty clear that any business serious about maximizing their profits and customer satisfaction would definitely need to consider using virtual live chat assistants. Here at HelpSquad we provide virtual live chat assistants for any web-based business including 24/7 coverage at an affordable price point. If you're interested please visit our website at https://helpsquad.com.
Related Blogs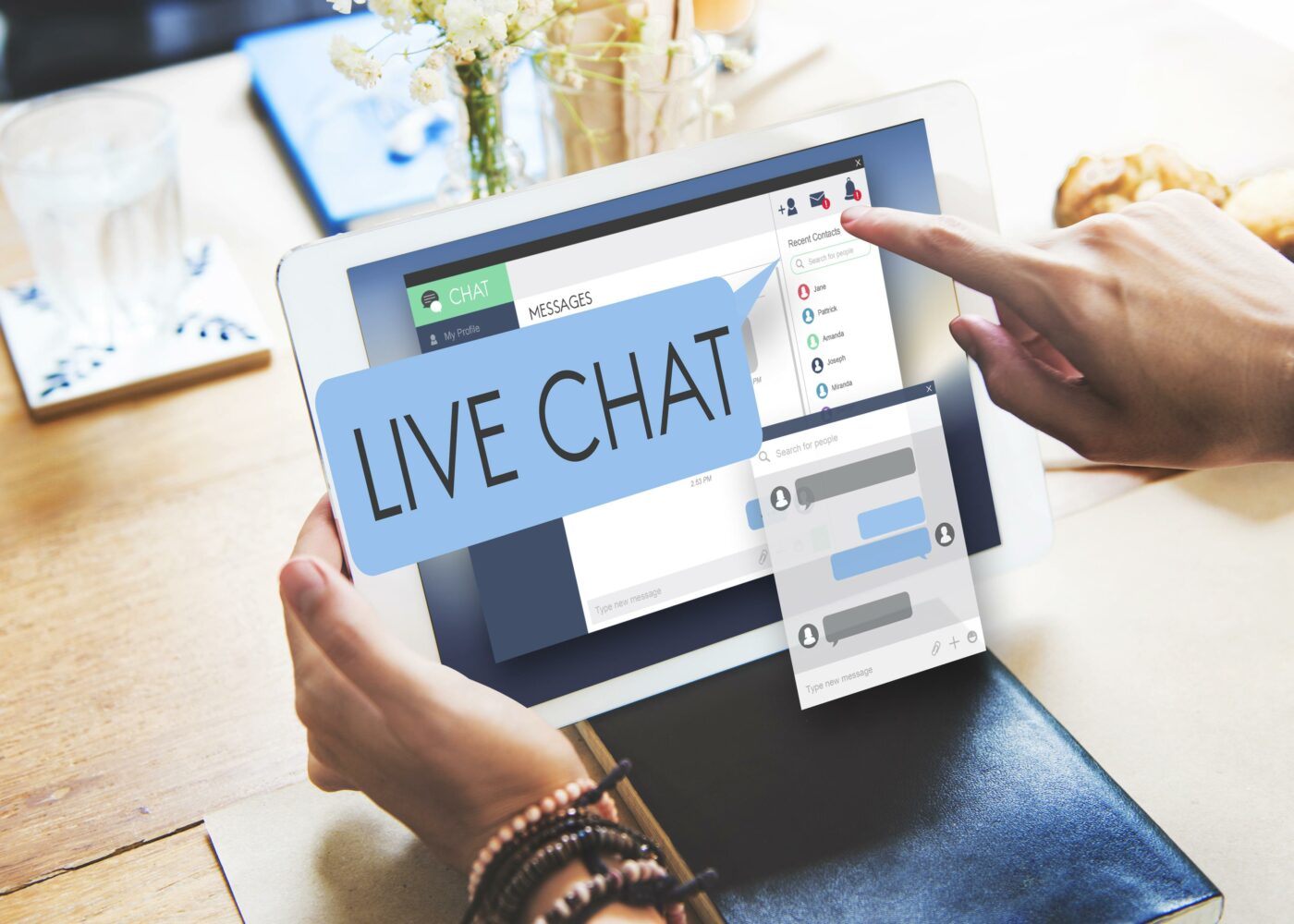 06 Jan
Blog
Best Live Chat Service You Should Use In 2023 [Comparison]
If you're shopping around for a live chat service, we've saved you some time by doing all of the research for you (you're welcome).  We also thought you should know that even as you read this, you are missing out on easily attainable website leads. These leads aren't soft leads either. We're talking about hot … Continued
03 Jan
Blog
The True Cost of "Free" Live Chat Software
A search query for "free live chat software" yields over seven hundred million results on Google. Everyone is looking for free live chat software. If you want a better website than your competitors, that should worry you. One recalls an old quote from George Patton: "If everyone is thinking alike, then somebody isn't thinking." What's … Continued
06 Jul
Blog
11 Ways a Live Chat Feature can Boost Your SEO
Give an example of how a 24/7 live chat feature can boost SEO for your website? To help you determine the SEO benefits of implementing 24/7 live chat feature, we asked marketing experts and business leaders this question for their best insights. From increasing engagement rates to dwell time on your website, there are several … Continued