Livechat Helps Convert Website Traffic into Customers—but How Do You Generate Website Traffic in the First Place?
Livechat Helps Convert Website Traffic into Customers—but How Do You Generate Website Traffic in the First Place?
HelpSquad has been very successful at helping clients convert website traffic into customers. LiveChat is a crucial component of turning browsing into buying. But before potential clients might utilize LiveChat, they must be drawn to your site. So how can you increase your volume of web traffic and begin converting those visitors into customers? Consider the three methods described below.
Google AdWords
If you are urgently looking to increase visits to your website, your quickest option is a service called Google AdWords. This tool ensures that your site will appear in the top (sponsored) search results when someone googles terms related to your product or site. A new campaign can be up and running within hours and generating traffic for your site. AdWords offers some great features, such as the ability to target certain customers based on their geographic location or keywords they've searched.
Let's look at a specific example—say you are a doctor in New York looking to expand your private practice's client base. Using Google AdWords, you can target customers within a 20-mile radius of New York who are searching for your specific medical specialty.
However, there is one main downside of Google AdWords: the cost. Sponsored searches are expensive. Also, depending on the keywords you are targeting, you may have to pay in excess of $20 per click for a Google AdWords PPC (Pay Per Click) campaign. That's hardly sustainable for many businesses, and potentially not even financially practical in the short term.
Organic SEO
Organic Search Engine Optimization (SEO) is strategic writing and building of a website to target searchers of key terms related to your business. Successfully optimized pages will appear near the top of search results, similar to AdWords-purchased content, with one important key difference: you are not paying Google to appear in the sponsored results. Instead, your site will rank at the top of the real search results. No one knows Google's exact algorithm to determine which sites appear at the very top; however, there are many companies that specialize in organic SEO and help websites to appear higher in Google search results. They understand the factors that affect search engine ranking and may work with you in different areas, such as the following:
Developing quality content – It's logical, but when people use search engines, they want to find quality, relevant content that clearly answers their questions or provides them with the information they're seeking. A page that's just a jumbled paragraph of keywords with no substantial content would not only be useless to searchers, but thanks to Google's advanced algorithms, it would fail to rank.
Optimizing your site – On the other hand, even if you have the meatiest, best-written content in the world, search engines must be able to read it. You need to make sure your website can be properly indexed by Google, is free of errors, and is easily signposted (e.g., pages use effective headers, the sitemap consists of logical URLs, and your content incorporates keywords and phrases in appropriate yet natural places). It also helps to make frequent updates to a site, such as through a blog or other types of news items.
Establishing a social media presence – Many people consider social media to be a waste of time at worst, and to have a poor cost-benefit ratio (in terms of time) at best. However, from an SEO perspective, social media can be a great tool. Platforms like Twitter and Facebook have very high domain authorities, which help to create quality links going back to your site.
One of the great things about organic SEO is that it is usually more affordable than Google AdWords, plus it lasts a long time. As soon as you stop paying Google, your ads stop appearing. Organic SEO is different—once your site is well positioned in ranking, it should hold its position for several months without much additional investment.
Customer engagement
Your most likely source of future clients is your current or past client base. Why spend thousands of dollars trying to attract new customers, when you have an existing email list of past or current clients who are already familiar with you and your services? Many companies neglect the potential here. There are several ways to increase sales from this demographic, including the following:
Stay in touch. Email marketing is a great way to reach out and one of the cheapest forms of marketing available. Why not send a monthly newsletter with relevant content to your current and past clients? Stay on their radar, so that the next time they—or perhaps their family member or friend—need your services, you are already at the forefront of their mind.
Give them a reason to refer friends and family. In an ideal world, your service or product should be good enough for them to automatically suggest it to their friends or family. However, sometimes it takes that little extra push. So why not consider referral rewards? This can be in the form of a complementary gift, a month free of services, or a financial reward.
Check that they are happy. Imagine that 20 percent of your customers were about to leave you in 2018. What would that do for your business? Often, customers are not completely happy with everything, but have not voiced their concerns. Instead of waiting for a client to leave, why not be proactive and reach out for their opinions? Soliciting feedback directly, or even using tools like simple surveys, signals to customers that you care about them and that you want to meet their needs. They will appreciate your attention, plus you will be able to catch any smaller issues before they become bigger problems.
This article was provided by Red Castle Services, which specializes in SEO for doctors and Online Marketing for Doctors.
Related Blogs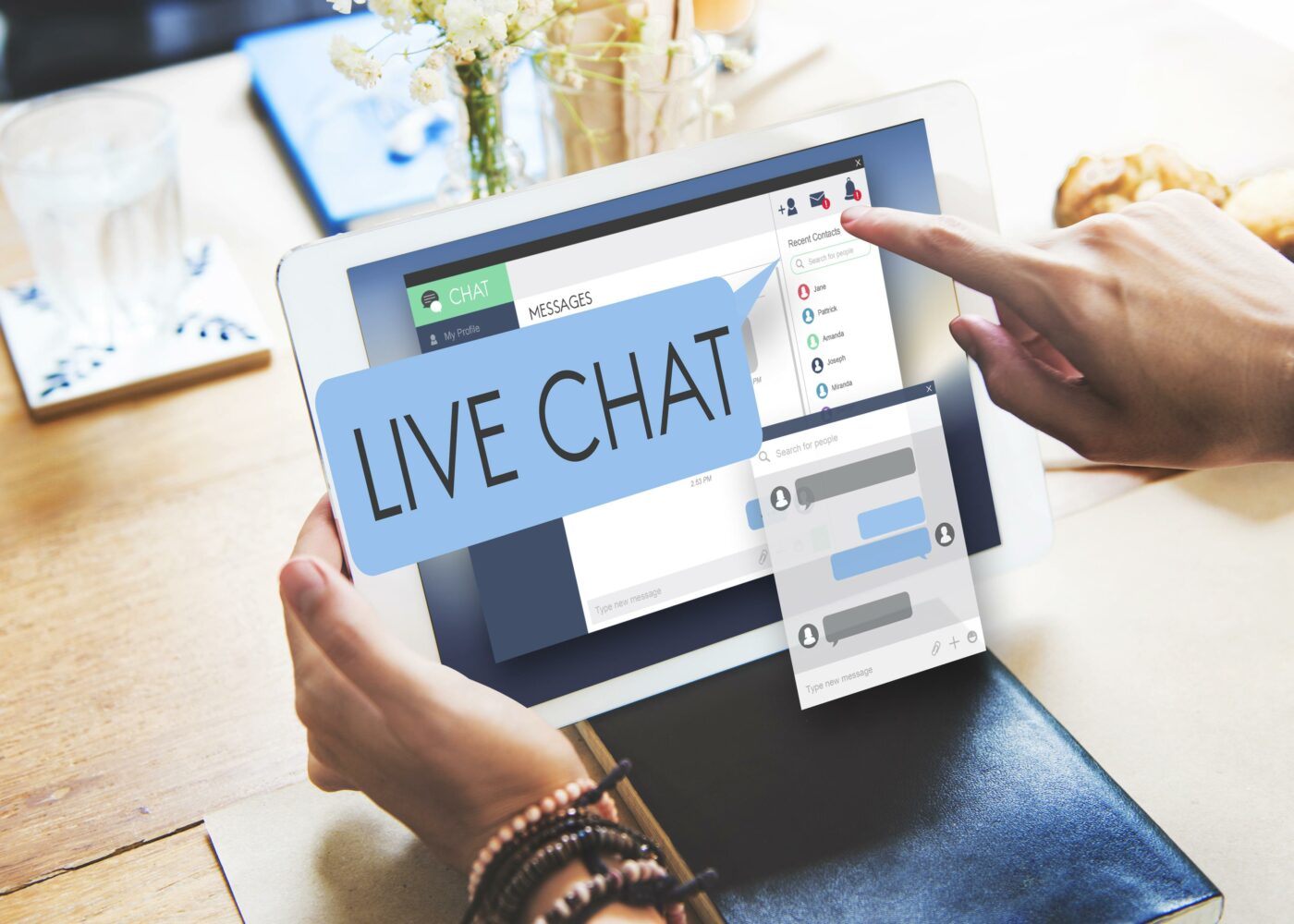 06 Jan
Blog
Best Live Chat Service You Should Use In 2023 [Comparison]
If you're shopping around for a live chat service, we've saved you some time by doing all of the research for you (you're welcome).  We also thought you should know that even as you read this, you are missing out on easily attainable website leads. These leads aren't soft leads either. We're talking about hot … Continued
03 Jan
Blog
The True Cost of "Free" Live Chat Software
A search query for "free live chat software" yields over seven hundred million results on Google. Everyone is looking for free live chat software. If you want a better website than your competitors, that should worry you. One recalls an old quote from George Patton: "If everyone is thinking alike, then somebody isn't thinking." What's … Continued
06 Jul
Blog
11 Ways a Live Chat Feature can Boost Your SEO
Give an example of how a 24/7 live chat feature can boost SEO for your website? To help you determine the SEO benefits of implementing 24/7 live chat feature, we asked marketing experts and business leaders this question for their best insights. From increasing engagement rates to dwell time on your website, there are several … Continued