11 Ways a Live Chat Feature can Boost Your SEO
Give an example of how a 24/7 live chat feature can boost SEO for your website?

To help you determine the SEO benefits of implementing 24/7 live chat feature, we asked marketing experts and business leaders this question for their best insights. From increasing engagement rates to dwell time on your website, there are several examples of how a 24/7 live chat feature can boost SEO for your website.

Here are 11 ways a live chat service feature can boost your SEO:
Increases Engagement Rates
Consistent Reliability Enhances Brand Perception
Improves Website's Authority and Credibility
Offers a Data Collection Point for SEO
Improves Your User Experience
Increases Overall Satisfaction of Customer Base
Assists in Generating Reviews
Offers a Great Source of Content Ideas
Helps You Match Customer Intent
Increases Dwell Time On Your Website
Increases Engagement Rates
Having a 24/7 live chat enabled on your website is a great way to convert visitors into customers, assist existing customers with questions and problems, and generally provide an enhanced experience with faster issue resolution.

In addition, having a live chat can lead to a higher number of pages visited per session as you direct visitors around the site, a longer average duration while they converse, and a lower average bounce rate – all signals to Google that your content doesn't just rank well but actually engages visitors that land there.

If you use more advanced features, you can load your live chat platform with pre-written prompts based on how they arrived at your site. For example, if you have a top-ranking blog or page about a certain subject area, your live chat can prompt visitors to engage by asking things like "Have Questions about X Service?" or "Talk to an Expert in X Now!". This is a great way to tie search intent together with your conversion opportunities.
Colton De Vos, Resolute Technology Solutions
Consistent Reliability Enhances Brand Perception
24/7 live chat options can give your business an advantage over others regarding customer satisfaction. When your customers can ask questions and have any issues resolved with the help of a live chat operator on a 24/7 basis, they will see your business as consistently reliable. This positive brand perception can help increase your web traffic, which is a significant factor in enhancing your business's SEO.
Nick Shackelford, Structured Agency
Improves Website's Authority and Credibility
A 24/7 live chat feature can boost SEO for your website by providing an additional customer service resource that can help improve your website's authority and credibility.

A 24/7 live chat feature also provides an opportunity to engage with customers on a more personal level, which can help create a stronger connection with your brand and result in more repeat customers. Additionally, a 24/7 live chat feature can help you collect valuable customer feedback that you can use to improve your website's design, content, and overall user experience.
Ilija Sekulov, Mailbutler
Offers a Data Collection Point for SEO
Behind every great search ranking optimization strategy is comprehensive data collection and is why a 24/7 live chat feature can strengthen your SEO. Customers access live chat for a multitude of reasons, ranging from questions about products, services, promotions, and sales, and it is a safe bet that if they are asking these questions, so are many others in their search engine queries.

Using the information collected from these conversations can serve in the data collection of keywords, long-tail phrases, and overall content for your website. This, in turn, will match many of the queries that are entered into Google, better setting up a match with your website. By utilizing live chat as a data point collection tool, you can stay on top of current trends and interests of customers to best match what they will search for and boost your SEO.
Matt Miller, Embroker
Improves Your User Experience
It's not a coincidence that a lot of companies are adding live chat features to their websites. It's not only a great way to provide fast customer service but also helps in rankings. Live chat is a great way to contact support agents and discuss issues in real-time which is what most of the users appreciate, and even expect at this point. Actually, around 73% of customers find live chat the most satisfactory form of communication with a company. And as we all know, Google weighs user experience as one of the most important website ranking factors.
Klara Dumancic, Investors Club
Increases Overall Satisfaction of Customer Base
Live chat features drive more traffic to your website. They tend to increase the overall satisfaction of your customer base. After all, customer satisfaction is the goal of a live chat agent's job. This, in turn, results in greater positive reviews, increased word-of-mouth recommendations, and therefore, more people checking out your website and what it has to offer. If those reviews link back to your site, it's even more likely that your traffic will increase.
What this comes down to is that if your business is viewed as one that can be trusted, one that cares about its customers, and one that goes the extra mile to make sure they're satisfied, your SEO is going to improve.
Gigi Ji, KOKOLU
Assists in Generating Reviews
While live chat is a great way to engage with visitors, it can be used as a place where people can drop their reviews about the website which can be shown on google. Google shows the organizations that have the best reviews first and the lowest goes in last. We all know reviews are super helpful for rising the SEO.
Using live chat in different ways to generate reviews can help you build your SEO. This makes google believe that your brand is trustworthy and hence, people are satisfied with your services. Get as many positive reviews. The more you have, you more your chances increase of ranking high on Google. With negative reviews, you can ask them where the problem lies and try to solve it. Once done that, you can again ask for a review and how they liked your service. This will help you to get better reviews.
Isaac Robertson, Total Shape
Achieves Quality Links
By enabling a live chat option on your website and letting your visitors talk to you whenever they need help, you can improve your website's SEO by getting more quality inbound links from relevant websites. When other websites publish content that references your live chat and link to your website, it improves your website's SEO and helps people find your website when they search for relevant topics.
Karen Ebanks, Karan Real Estate
Offers a Great Source of Content Ideas
By providing customer support 24/7, you are demonstrating to your customers that you are there for them whenever they need you. This builds trust and loyalty, which can lead to increased website traffic and higher SEO rankings.

Additionally, a live chat feature can help boost SEO by providing a source of valuable website content. Monitor the most commonly asked questions about your product or service and publish the answers on your website. This content can be crawled and indexed by search engines, helping to improve your website's ranking on search engine result pages.
Matt Davies, Slingshot Search
Helps You Match Customer Intent
An automated chat feature for your website can boost your SEO efforts by enabling you to match the customer's intent when responding to their queries. When customers use your live chat feature, they will type in directly what they are looking for help with. The questions typed into the chatbot can help you narrow down on which keywords you can create the chatbot content around. If you index the live chat page, it will enable you to rank for these high-intent keywords, thus boosting your SEO efforts.
Mehtab Ahmed, LoansJury
Increases Dwell Time On Your Website
A chat feature is helpful to users who may want to know more about your services. If they engage with the live chat it can keep them on your website for a longer period of time. This increases the dwell time on your website which can positively affect your SEO results.
The live chat provides prospective clients with the chance to get missing information that they may need to finalize their decision to hire you. For this reason, it could help increase the chance they fill out your contact form, resulting in more conversions.
Jordan Levine, Levine Law, LLC
Terkel creates community-driven content featuring expert insights. Sign up at terkel.io to answer questions and get published. 
Blog
E-Commerce
Landing Pages
Live chat
Marketing and media
SaaS/PaaS
Sales & Lead Conversion
Small Business
Web & Mobile
Related Blogs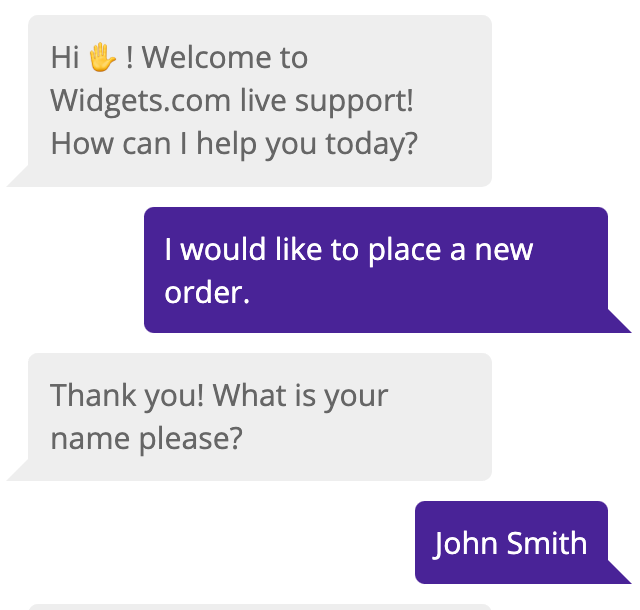 17 Jul
Live chat
Best Practices For Live Chat Agents
Live chat agent job became more and more important in the last decade. What would make a good live chat agents vs not so. Let's explore what the best practices live chat agents should follow.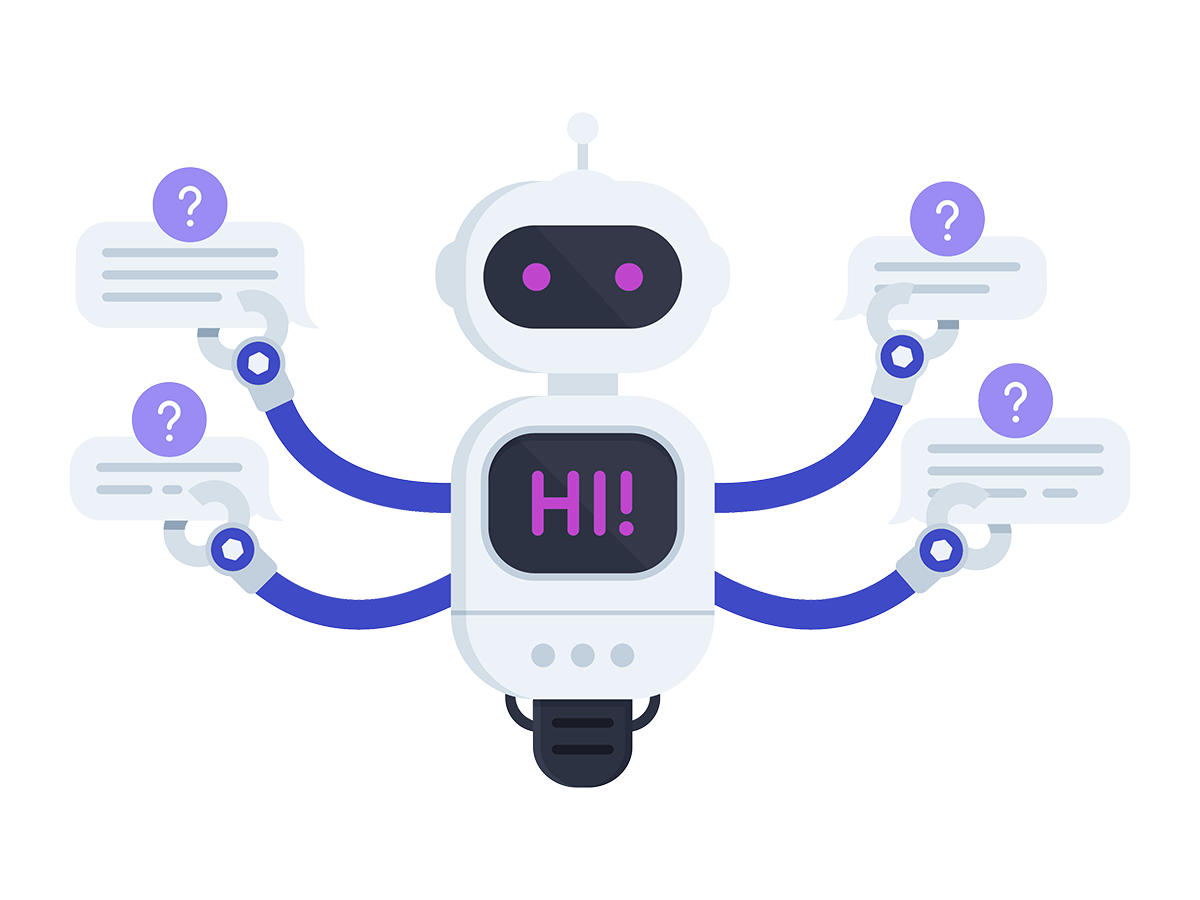 19 Jan
Customer Service
Unlocking potential of an SMS Chatbot with Examples
If you are implementing or re-designing an existing SMS Chatbot, this article is for you. Here, we review all the basic principles of SMS Chatbots and their best applications. We discuss the major differences between SMS Chatbot and a traditional web chatbot. We also show examples of successful SMS chatbot implementations powered by conversational AI. … Continued
17 Jan
Live chat
40 Canned Response Examples Every Live Chat Agent Must Have Handy in 2023
Providing consistent, fast, and helpful support to each customer can be a challenging goal for a contact center to achieve. A robust library of canned responses is a must have for contact centers to keep favorable customer satisfaction scores. Having an arsenal of ready-to-use, plug-and-send responses to common customer questions will lead to desired customer … Continued