10 Ways To Attract Talent Without Raising Wages: A Response To Stricter Immigration Policies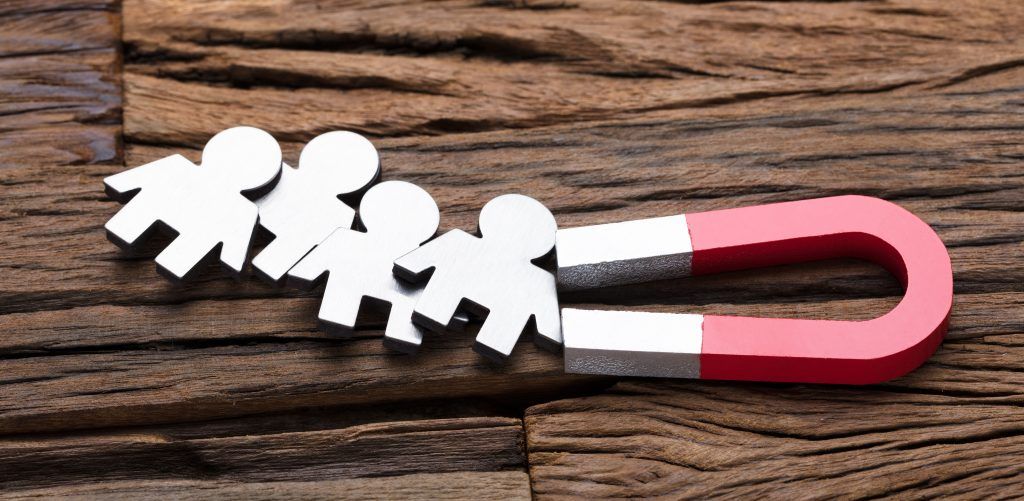 The Current Economy and the State of the Job Market
Financially, the U.S. appears to be in a better economic state than it has been in years. Recent statistics paint a rosy picture of the promised land looming in the distance. So, unless you're a small business owner, it might be easy to kick back, and let the good times roll.
The American economy is booming, growing at an annual rate of 4.1% in the second quarter of 2018. Additionally, the unemployment rate has all but bottomed out, falling to 3.7% (the lowest it's been since the 1960s). However, many of the nation's small to mid-sized employers are now struggling to keep up with the rapid pace of market growth. They now are being forced to fight against the competition to acquire enough manpower to contend with demand. This problem is only being compounded as the Trump administration continues to tighten immigration policies, making it more difficult for small businesses to fill positions.
Talent and labor experts are in agreement. Yes, the employment rate is soaring. However, more than 6 million jobs lie vacant in mid-2018, and many small companies have already exhausted all possible resources for applicable U.S. workers. For employers that continue to seek eligible candidates, the increasing labor shortage is quickly snowballing into a serious issue.
Immigration And Its Impact On The Job Market
What those who are opposed to reasonably regulated immigration fail to realize is that two-thirds of the U.S.'s economic growth since 2011 can be directly attributed to immigrants. As of 2017, approximately 25 million foreign-born people were actively at work in our country. Another important consideration to take into account is that immigrants tend to cluster in occupations associated with small to mid-sized businesses, providing services that we require to fulfill our basic needs as a functioning society.
For example, a 2015 study by the U.S. Department of Labor shows that of foreign-born laborers 9% work in construction (i.e. carpenters, roofers), 8.6% serve in low-level sales/retail positions (i.e. cashiers, telemarketers), 8.4% hold jobs in maintenance (i.e. maids, janitors, landscapers), 8% work in entry-level administrative positions (i.e. receptionists, bank tellers), 7.9% labor in production roles (i.e. butchers, tailors, shoe repair), 7.5% work in transportation (i.e. taxi drivers, bus drivers) and 7.1% are employed in the food industry (i.e. cooks, dishwashers, waitstaff). Many of these roles are low-wage jobs that U.S. workers tend to pass over due to the minimal compensation that would be received. Meanwhile, American born citizens are more likely to be employed in sales, business and financial operations, office support or social services.
The Results Of Stricter Immigration Policies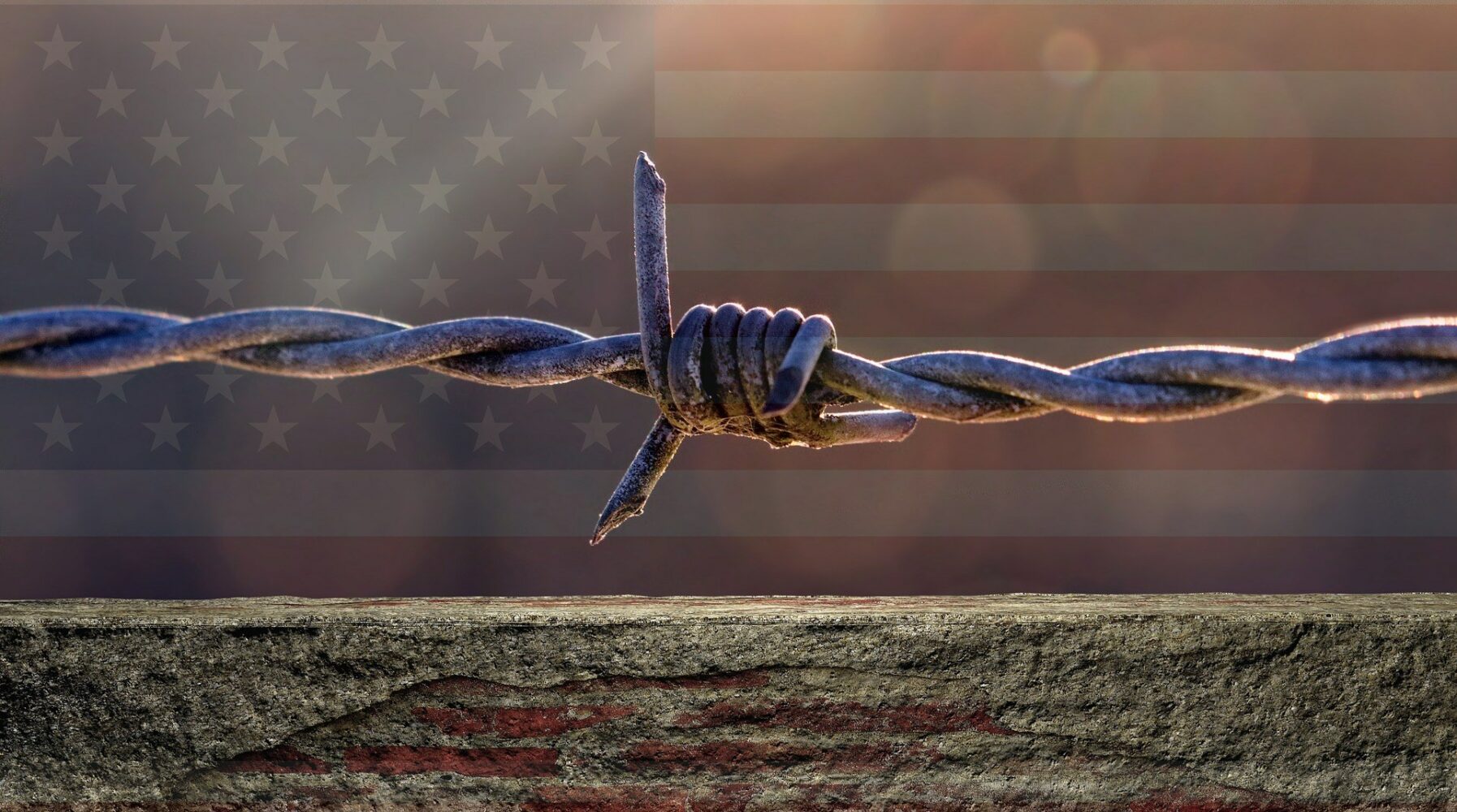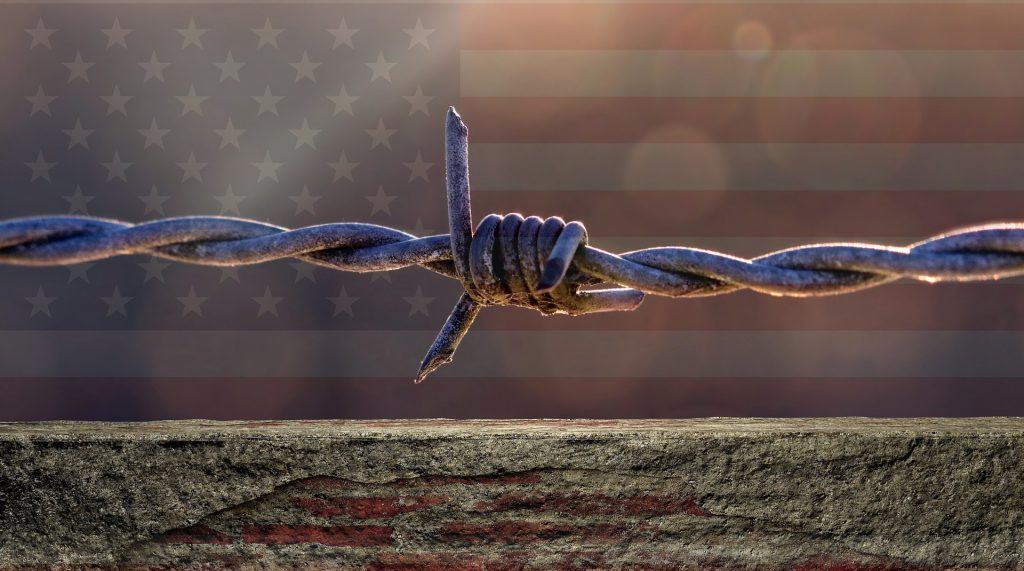 As the midterms approach, the government has increased its scrutiny of visa applications, resulting in further delays and higher costs for hiring foreign workers. The diving unemployment rates have left landscapers, restaurants, hotels, farms, construction firms and other small businesses scrambling for low-skilled, seasonal labor. As a result, some companies have resorted to raising their pay scales in hopes that higher wages will attract candidates.
In April, 37 percent of small business owners reported raising their compensation, but, as of September, a study by the National Federation of Independent Business found that 53 percent of small businesses continued to find few or no qualified candidates for their available jobs. Furthermore, most small businesses cannot afford to significantly increase their wages and also remain profitable. For these organizations, that means being creative with the incentives they offer to employees. The good news is that there are alternative avenues that you can take in order to attract qualified candidates.
Offer Flex Vacation and Scheduling
When looking for a new job, 85% of potential employees feel that the work-life balance benefits a company extends are important. This is a good indicator that two of the most attractive incentives you can offer candidates are open PTO and flexible scheduling. Both solutions are widely known for creating a healthy and happy team.  
Open PTO is a relatively new concept that allows employees to take vacation time at their discretion (essentially there are no restrictions). For bosses, this may seem like a high-risk concept that will cut into workplace productivity. However, an average of 52% of employees report having unused vacation days at the end of the year. So, just because the time is there doesn't mean they'll use it. If you have a strong trust in your staffs' work ethic and drive, give unlimited vacation time a try on a trial basis.
If open PTO sounds too progressive, providing a flexible schedule can be just as alluring. It holds the same value as offering additional vacation days without actually having to do so. 42% of adults say they would change employers for a more flexible work option. Require your team to put in their 40 hour work week, but let them do it on their terms. Maybe normal 9-to-5 hours will leave them battling rush hour and extend their commute when by working 7-to-3 they can bypass sitting in traffic.  A flexible schedule can also improve your staffs' quality of life in other ways. For example, it can allow time for them to hit the gym during work hours or give them the opportunity to participate in important life events, like attending a nephew's soccer game or taking an elderly parent to an important appointment.  
Foster A Positive Work Environment/Culture
What could be more attractive than an environment that your team actually enjoys clocking into every day? Yes, at the end of the day, work is work. But, that doesn't mean the atmosphere its conducted in can't be a positive and pleasant one. Try holding meetings outdoors in nice weather, allow your employees to listen to their favorite music while they work, or make your top performers feel appreciated by crafting a handmade trophy that you can award to someone new each week. Encourage your staff to make social connections by fostering a team mentality. Hold "social" lunch hours once a month, so people can get to know each other on a more personal level.
"It's important to emphasize this in your job descriptions. Whether you need workers on-site or in a specific region, make sure people understand and resonate with your culture and values. This is something that Blue World Pool did well in their online job postings, providing all the information candidates need to apply remotely, which expedites the prospecting and hiring process.
Needless to say, this will help you attract the right people who share your values and are able to become productive members of your work environment."
Implement a few of these ideas or some of your own. Your newly established culture is sure to turn your current employees into your strongest advocates. Once your plan is in full effect, start taking interviewees on a quick tour of your office or facility. Give them the chance to visit with some of your personnel. Then, they can experience your staff's satisfaction and enthusiasm firsthand. Extend your reach even further by doing a weekly social media spotlight on a different company role. Create a post about that department's current employees and what their favorite aspects of the job are. That way when a candidate does research on your company, they will discover what a great place your business is to work before they even step through the door.
Offer The Option To Work Remotely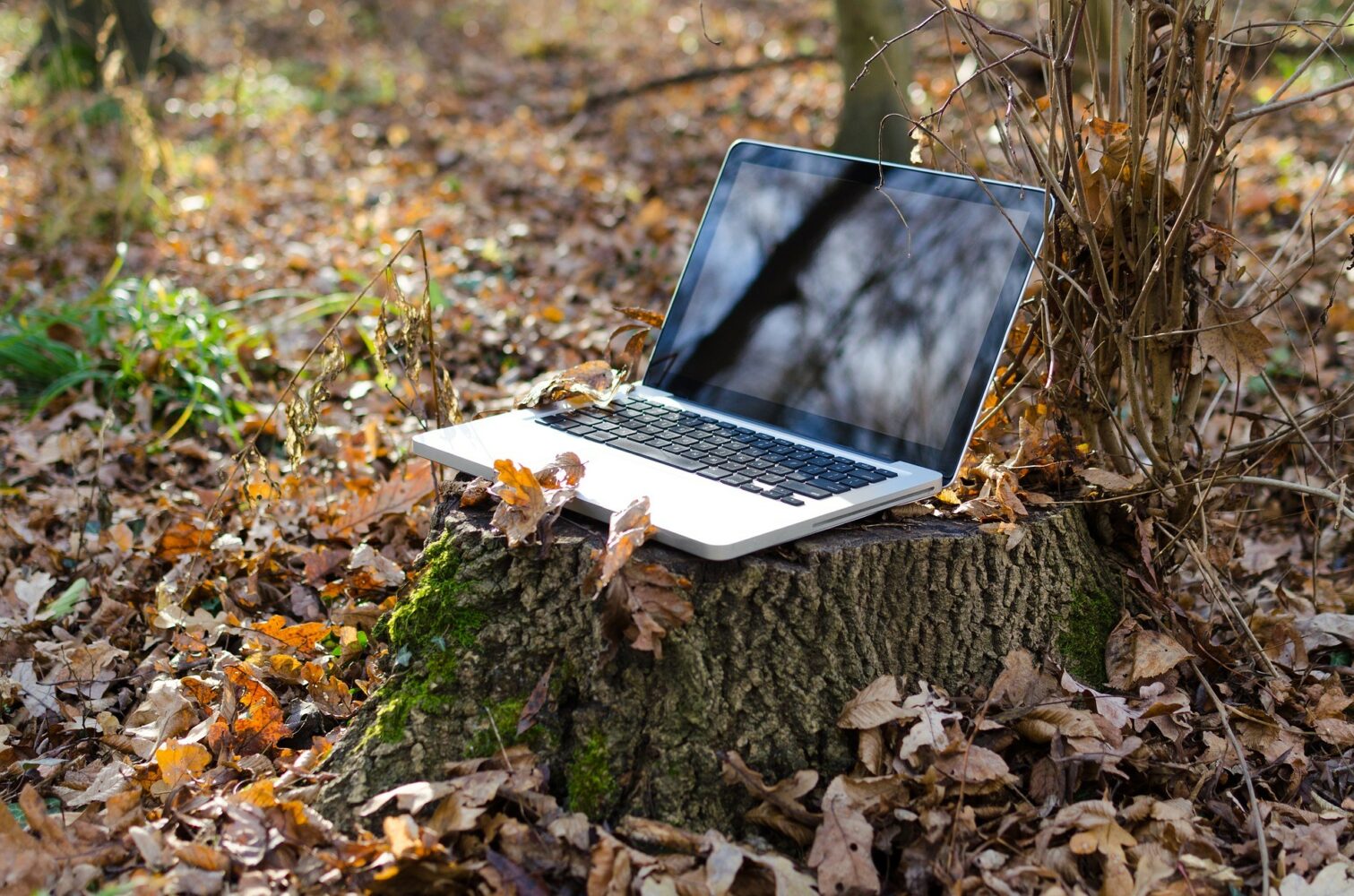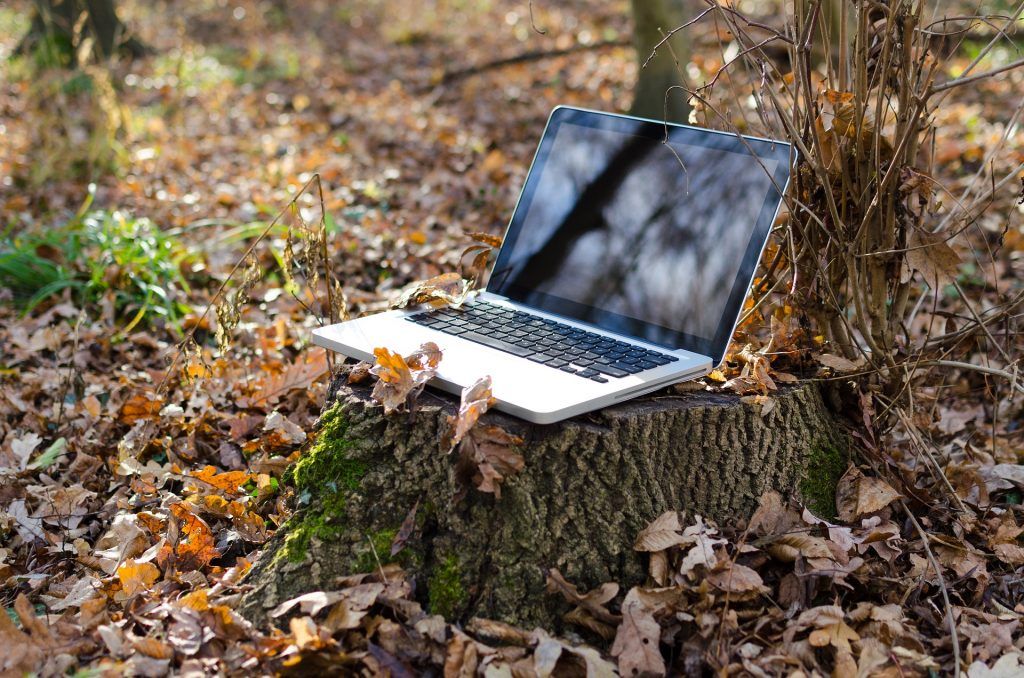 If the roles you have available can be successfully satisfied regardless of a worker's location (via phone/computer), remote work is an option you should seriously consider experimenting with. A whopping 97% of jobseekers are interested in working remotely in the future. If that staggering statistic doesn't speak for itself, nothing will.
Though this option won't translate for hands-on labor, it can work out perfectly for customer service, telemarketing, and office support positions. You may even find that giving your employees autonomy will actually make them more productive. 65% of Americans say they would be more productive working from home due to fewer distractions, minimal interruptions by colleagues and diminished stress from foregoing the commute. Not only can it make your staff more efficient, but enacting a telecommuting program could actually save you money. Nearly 6 out of 10 employers identify financial benefits from having remote workers, citing the depletion of real estate costs, utility payments and supply expenses.
Emphasize The Opportunity For Growth
Candidates aren't just looking for a paycheck. They're looking for an opportunity. If you invest in your employees by promoting from within, make sure you clearly communicate that within your job descriptions and during interviews. A 2016 poll by Gallup found that 87% of millennials feel that career growth opportunities are an important quality to find in a position.  As a growing small business, you may be just beginning to build your brand into an empire.  
Show potential candidates how they will be an integral part of making your vision a reality.  In addition, many people associate big business with rigid regulations and policies. Whereas smaller businesses often have the advantage of allowing workers to wear many hats and become well-versed in several areas. As human beings, we all want to be challenged. Be sure to mention the level opportunity your business will give them in terms of professional development.
Offer Job Training To Attractive Candidates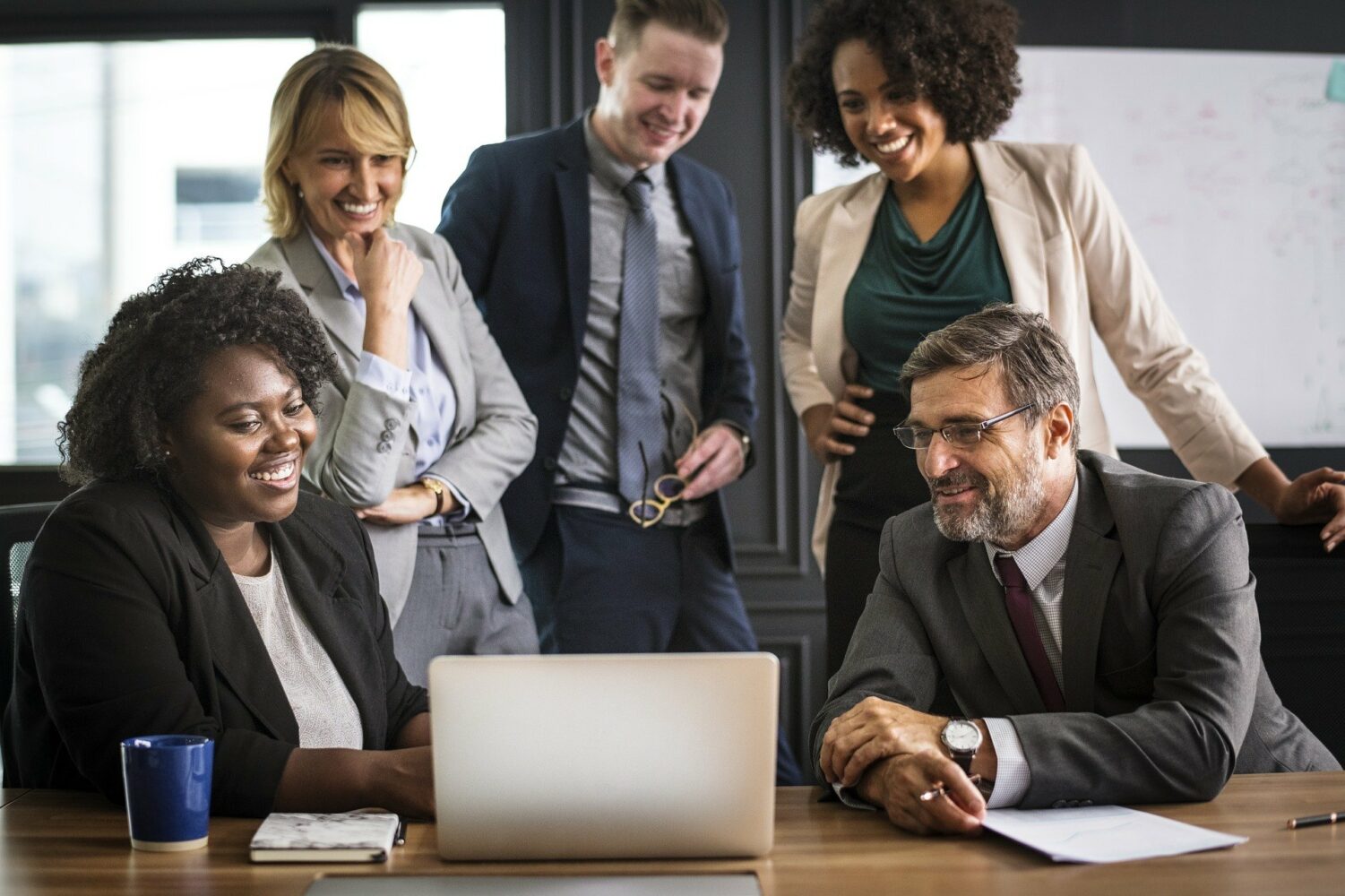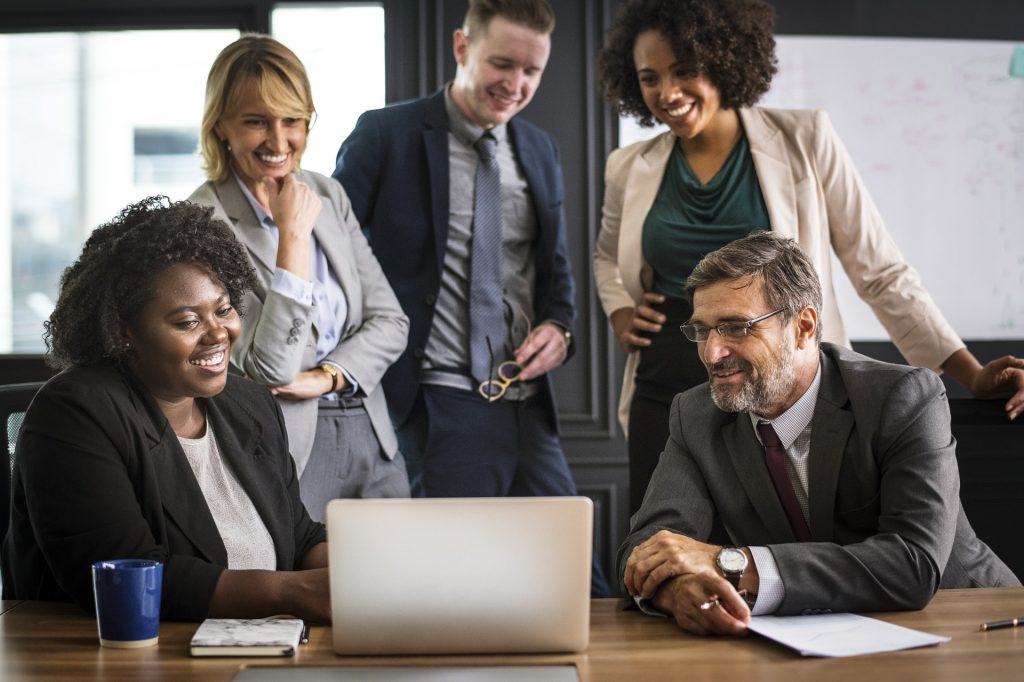 Do not be afraid to hire people with less experience! It may be difficult to alter your view of what the ideal candidate should look like, but take a step back and consider the big picture. Stop concentrating on finding someone that embodies your job description down to the exact detail. Rather, consider hiring someone that possesses some of the role's key qualities.  "Instead of looking for experienced people in your field, go after great people," says author, Marcus Sheridan, in his article 8 Brutally Honest Reasons Why You Can't Find Good Employees.
Instead of looking for experienced people in your field, go after great people.
Seek candidates that have the drive to succeed and are willing to learn. That's all you need. You can provide on-the-job training for jobseekers that have the right aptitude and personality. If you invest enough time and attention into a new hire's development, the rest will take care of itself.
Share Your Vision And Appeal To Their Interests
Utilize your first conversation with candidates to talk about the future direction of your company. According to a 2016 LinkedIn study that surveyed 26,000 people, 74% of jobseekers want a job where they feel like their work matters. Big or small, every company has a purpose. In one way or another, you have an impact on the economy and society by providing a good or a service that would otherwise be non-existent.  It might sound cliché, but there is only one brand that is exactly like yours. Reflect on your mission statement. Use it as a way to cultivate and inspire potential candidates. Be proud of your company's ideals. Don't shy away from tooting your own horn!
Negotiate Discounts At Local Businesses
As a small to midsize company, there is a good chance that you have developed a relationship with businesses in the surrounding area. If you haven't, take the time to do so. Not only will it encourage locals to see your organization in a positive light, but, if you take the right approach, it can also benefit your employees. Start by extending small discounts on your brand's products or services to the staff members of other businesses. In exchange, negotiate an agreement for your team to receive the same in return.
Another option is to form a committee with local business owners and develop a program to regularly appoint a "Local Business of the Month." That month's featured company will be elected to provide samples of their goods or services to the other committee members and their employees. Your peers will benefit from the exposure to new customers. Even better, your staff will reap the benefits of receiving free goodies!
Let Them Bring Their Dog! (Offer A Rotating Pet Policy)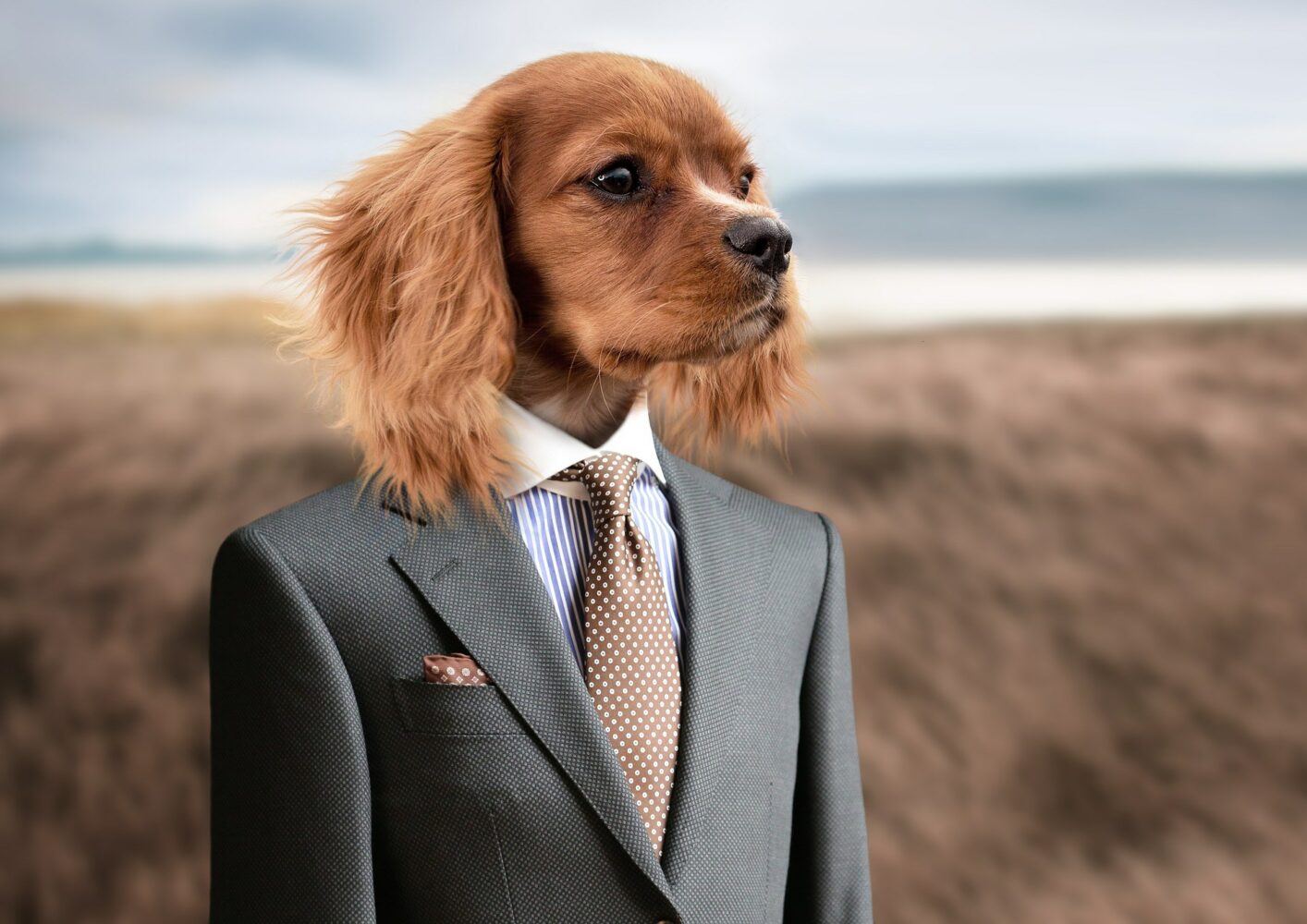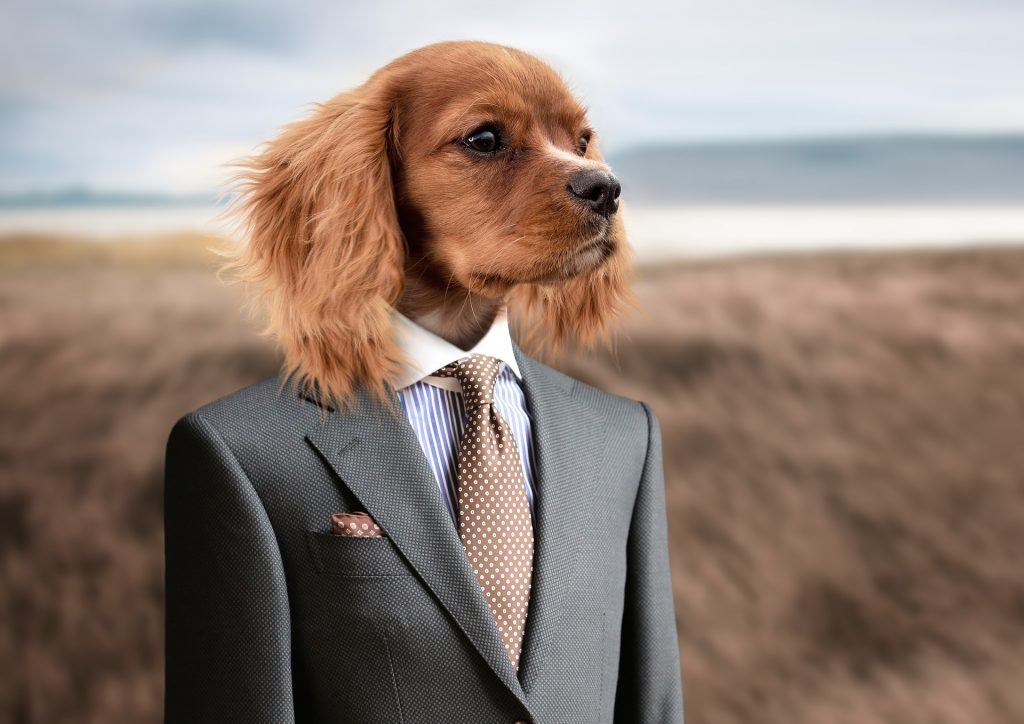 It might be more of an unconventional way of appealing to jobseekers, but consider allowing your employees to bring their dog to work with them! A recent study by Nationwide found 9 in 10 employees are highly bonded to their employer when pet-friendly benefits are offered vs. 65% of those that don't work in a pet-friendly workplace. Yes, it could get a little hectic if an animal policy goes unregulated. You don't want your company floor turning into petpalooza. So, post a rotating schedule and allow your workers to sign up for designated bring-your-pet-to-work days. All indications are that your team will benefit from having furry friends around. After all, animals are known for boosting morale and decreasing stress levels.
Organize Outside Events and Activities
Don't just limit team building to the office. 54% of employees who are proud of their company's impact on the world were shown to be more engaged in their work. Choose a charity that you and your staff can commit to volunteering for on a bi-monthly basis. It will bring your employees together for a common cause and strengthen their bond. Their team mentality will flow over into the workplace. Your brand's philanthropic activities will also build a positive reputation for your business in the community. Word is sure to get around that your company is a positive and uplifting place to be. Candidates will be attracted to you for that very reason.
HelpSquad
If your business is centered around your website and has a strong focus on e-commerce and/or customer service, you're in luck! This is the only option on the list where you don't actually have to hire someone in order to remedy your staffing woes. HelpSquad offers professional, U.S.-based live chat service agents for company websites for as little as $85/month. It's up to 50x cheaper than hiring a full-time employee. Plus, they'll supply the chat software for your website for free. Their agents will learn all the nuances of your business and function as a full-service, live chat customer service team.
*Bonus Idea: Offer Uber Rides
There may be an entire untapped pool of candidates that would never be a possibility if it weren't for Uber.  Think about it.  There are tons of teenagers out there that are perfectly capable of taking on a part-time position. They just might not have a car.  And, if you are looking for full-time, more mature candidates, there's likely a small group of adults that are also lacking transportation for one reason or another. Don't let the absence of a personal vehicle stand in the way of viable job seekers. Offer free Uber rides to get them to and from their shift. If they live within a reasonable distance, the benefits should outweigh the costs.
Until the tides of the job market become less aggressive, you may find yourself battling through a sea of employers to reach a small pool of candidates. But, don't throw in the towel just yet! The right people are out there you just have to get more creative to get their attention. Try some of these techniques, and you may find yourself with the upper hand over the competition.
For more business tips and customer service advice like HelpSquad on Facebook or follow our business page on LinkedIn.
Blog
HelpSquad
Small Business
Related Blogs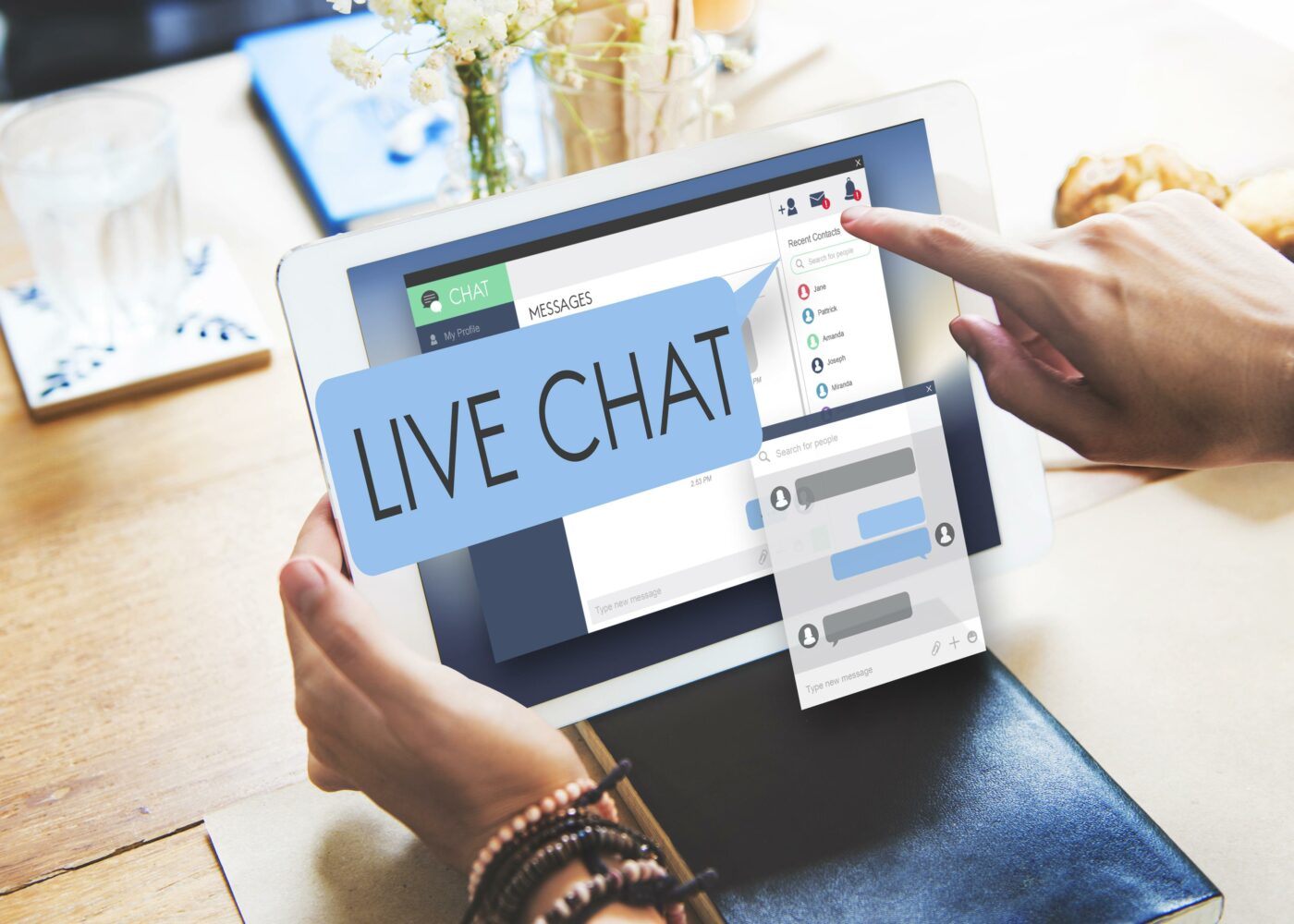 06 Jan
Blog
Best Live Chat Service You Should Use In 2023 [Comparison]
If you're shopping around for a live chat service, we've saved you some time by doing all of the research for you (you're welcome).  We also thought you should know that even as you read this, you are missing out on easily attainable website leads. These leads aren't soft leads either. We're talking about hot … Continued
03 Jan
Blog
The True Cost of "Free" Live Chat Software
A search query for "free live chat software" yields over seven hundred million results on Google. Everyone is looking for free live chat software. If you want a better website than your competitors, that should worry you. One recalls an old quote from George Patton: "If everyone is thinking alike, then somebody isn't thinking." What's … Continued
06 Jul
Blog
11 Ways a Live Chat Feature can Boost Your SEO
Give an example of how a 24/7 live chat feature can boost SEO for your website? To help you determine the SEO benefits of implementing 24/7 live chat feature, we asked marketing experts and business leaders this question for their best insights. From increasing engagement rates to dwell time on your website, there are several … Continued