How To Build Influence Online: 14 Tips
What is one tip for someone looking to build their influence online?

To help you build your influence online, we asked marketing experts and small business owners this question for their best insights. From knowing your audience to adding value, there are several tips that may help you build your online presence in the future.

Here are 14 ways to build your influence online:
Know Your Audience
Build a Brand
Commit to Listening and Responding Promptly
Join Influencer Platforms
Focus On Creating Quality Content
Get Comfortable Reaching Out to Brands
Make Use of Other Influencers and Brand Advocates
Stay Up to Date With Trends
Build Your Online Influence Through Volunteering
Know Your Audience
Building influence is an arduous task for most of us. One tip to make it easier is to know who you want to influence. Figure out your niche, then zero in on it. Most people's biggest mistake is being too general and casting too wide of a net. Do your research on the target audience to understand what information they seek, the type of content they are consuming, and their pain points. The more you know about your target, the better content you will produce. The better content you make, the greater your influence.
Eric Rutin, Easy Marketing Lessons
Build a Brand
If you are trying to build your online influence, you need to create a specific brand and stick to it across all platforms. Pick specific fonts, colors, and other aesthetic elements that you want to associate with yourself. This will help you become recognizable and create consistency. Being recognizable is important when building influence because people will start to take notice of your content and look for more with that branding.
Leo Livshetz, Unhide
Use Twitter
If you are looking to build your influence online, the best place you can go is Twitter. First, publish content that cites influencers as experts. Next, promote the content on Twitter. When you do, tag the experts so they know they are included in the content. Influencers have massive amounts of followers. Therefore, you'll get massive exposure when they retweet your promotion. Protocol says they usually retweet as their way of thanking you for including them.
Janice Wald, Mostly Blogging
Commit to Listening and Responding Promptly
Building influence online is not a one way street of simply posting content and waiting for reactions, it's about encouraging engagement, meaning you need to listen and then respond. Audience opinions and desires are as diverse as they are, and recognizing what may not be as important to you could be to your followers, is critical in building trust and establishing your authenticity in wanting to connect. Paying attention to minute details, promptly answering questions, and commenting on others' posts to let them know you are following their opinions, demonstrates that you are involved and committed to growing with your audience. By listening and being responsive, you can build your influence online, establish your reputation and brand, and generate momentum for further gains.
Yuvi Alpert, Noémie
Join Influencer Platforms
Start small by reaching out to up-and-coming brands, or joining platforms such as Heartbeat and Influenster. These are pretty much guaranteed to help you land free PR which thus typically leads to free advertising and ultimately a trusted background to build your influence. Influenster and Heartbeat are easy to set up, and outline various tasks for you to do based on available campaigns. They're a great way to step foot in the world of influencer marketing and building a following online.
Saneem Ahearn, Colorescience
Use LinkedIn
Become a thought leader on LinkedIn to help build your online influence. There have been great examples of CEOs and other executives who head to LinkedIn to spark conversations and engage their connections, quickly building a following and becoming an influencer. It takes time and dedication, but it is fairly easy to handle.
Shaun Price, MitoQ
Focus On Creating Quality Content
One tip for someone looking to build their influence online is to focus on creating quality content. This means writing articles, blog posts, or creating videos that offer value and insights that your audience will find useful. By consistently producing helpful and interesting content, you will start to build a following of people who appreciate your work and look to you as a source of information. From there, you can begin to actively engage with your audience, build relationships, and expand your influence.
Natalia Brzezinska, PhotoAiD
Get Comfortable Reaching Out to Brands
If you want to build influence online, learn to get comfortable with reaching out to brands you want to partner with. At first it might be difficult to gain their interest while you are still growing. But if you reach out to smaller brands that could benefit from partnering with you and vice versa, you may get better results than trying to go straight for larger brands. Smaller brands typically have smaller or nonexistent budgets for marketing, so this kind of partnership could be mutually beneficial in the long run.
Rachel Roff, Urban Skin Rx
Learn SEO
Gaining credibility online comes down to visibility. There is no way you can build traction if nobody can find you. Optimizing your website and other online content for search engines is key to getting views. I use an online platform called Ahrefs to do keyword research and continually monitor search engine optimization (SEO) metrics. While learning SEO may seem intimidating at first, there are many YouTube tutorials that can show you how to get started. It's the thing that can make or break an online brand.
Rachel Blank, Allara
Make Use of Other Influencers and Brand Advocates
Having influencers talk about you and share what you have to offer is one of the most efficient strategies to expand your influence. Because your audience admires and believes these influencers, this is the best and most convincing advertisement you will receive. As brand ambassadors, they promote what they appreciate about your brand, emphasizing the advantages they have personally experienced.
Sumit Bansal, TrumpExcel
Stay Up to Date With Trends
Building your influence online means staying up to date with the latest trends in whatever topic or industry you are focusing on. For example, if you are wanting to become a beauty influencer, you need to be ready to make content around the newest and hottest beauty trends as soon as possible. You can also formulate your own ideas to promote to showcase your own creativity and expertise.
Brett Sohns, LifeGoal Investments
Build Your Online Influence Through Volunteering
If you want to build your influence online, start from where you are by making connections at volunteer events and finding ways to add value to the community. As we collaborate with other business leaders, our hometown customers, and the team for the sake of a good cause we can all rally behind, others can't help but want to follow you online and get to know what you're all about.

Volunteering is a great way to give back and be a good corporate citizen and has a far more sustainable return than networking events, whether we show up in logo uniform or not. The pressure is off to hand out business cards or self-promote, and getting to know people on a humanity-first level over a professional title is priceless. By the end of a volunteering event, we naturally want to get to know our neighbors better and help support their business: the feeling is generally mutual when we show up to give freely and be ourselves!
Russell Lieberman, Altan Insights
Provide Expertise
The more you know and can share with your audience, the higher you will advance in the influencer ranking. This is why I write for websites such as Entrepreneur. It benefits readers, and each post increases my influence. People are turning to online sources more than ever to acquire correct information that can help them handle ordinary as well as difficult challenges. If you can convey that advice, suggestions, and particular information to your target audience over many channels and platforms, you will be able to impact their decisions.
Kenny Kline, BarBend
Add Value
Just as in life offline, one of the best ways to build influence online is by building others up around you. Being a person of influence doesn't mean it's all about you, rather being someone who continuously adds value through principles, insights, support, and offering sound advice. The most successful influencers do not spend the majority of their time online, but in life's trenches alongside those who seek their mentorship, honing their craft. Influencers have done the hard work on themselves and their platform over time, and that character shines through in virtual interactions, content, and consistency. To increase influence, we need to show up, share, learn, teach, engage, and repeat the process again: success doesn't happen overnight.
Tommy Chang, Homelister
Terkel creates community-driven content featuring expert insights. Sign up at terkel.io to answer questions and get published. 
E-Commerce
Influence
Marketing and media
Sales & Lead Conversion
Small Business
Web & Mobile
Related Blogs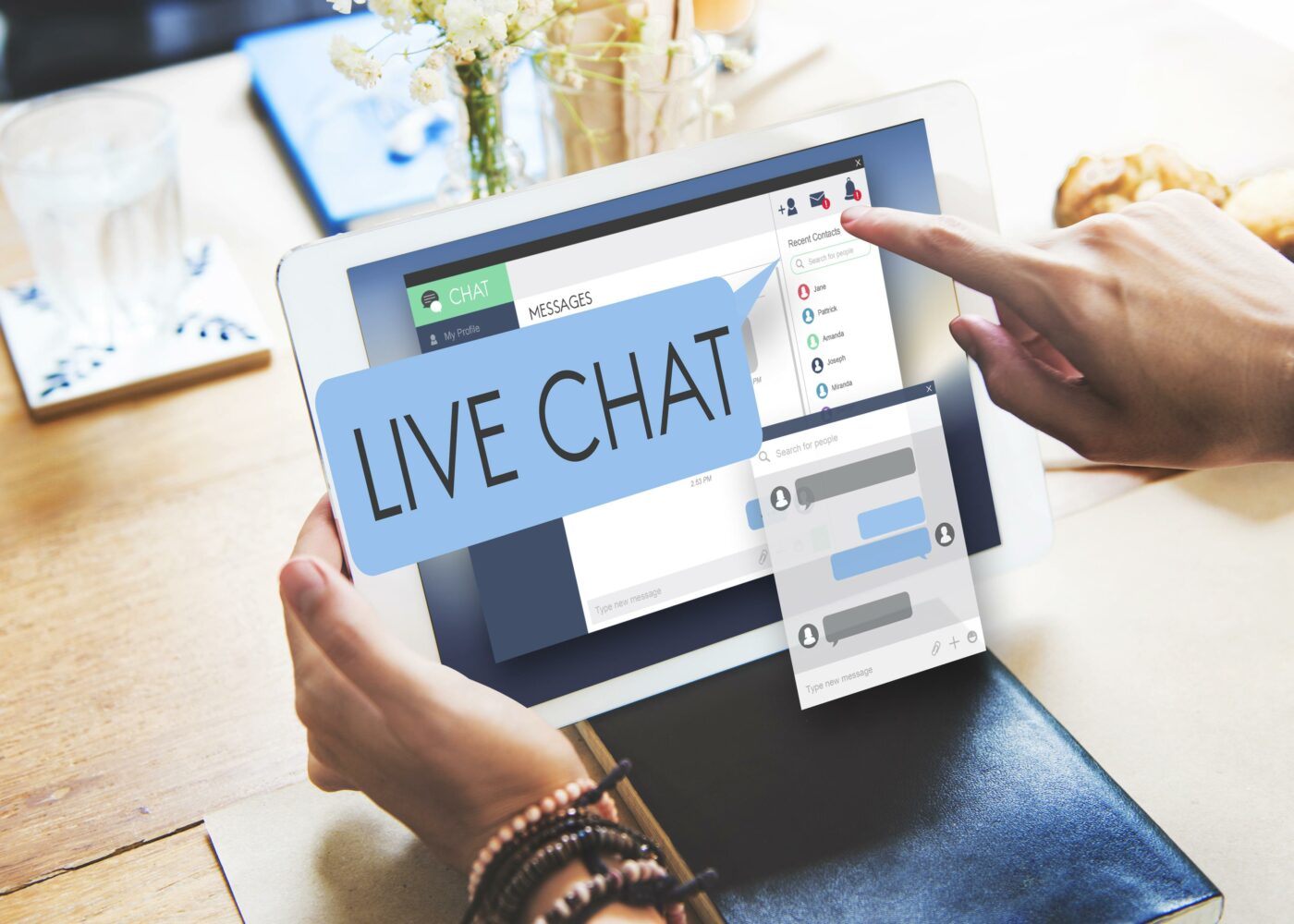 06 Jan
Blog
Best Live Chat Service You Should Use In 2023 [Comparison]
If you're shopping around for a live chat service, we've saved you some time by doing all of the research for you (you're welcome).  We also thought you should know that even as you read this, you are missing out on easily attainable website leads. These leads aren't soft leads either. We're talking about hot … Continued
03 Jan
Marketing and media
Best B2B Marketing Channels Strategy in 2023
What are B2B marketing channels you are using in 2023? Do the current strategies and channels you use deliver the desired results in terms of ROI? Chances are you are looking for a better option, better marketing strategy to generate results for your business. The beginning of every new year is a great time to … Continued
03 Jan
Blog
The True Cost of "Free" Live Chat Software
A search query for "free live chat software" yields over seven hundred million results on Google. Everyone is looking for free live chat software. If you want a better website than your competitors, that should worry you. One recalls an old quote from George Patton: "If everyone is thinking alike, then somebody isn't thinking." What's … Continued