12 Best Ecommerce Marketing Strategies For 2022
What is one component to include in an eCommerce marketing strategy?

To help you with perfecting your eCommerce marketing strategy, we asked successful online businesses and marketing experts this question for their best recommendations. From building links to focusing on conversion rate optimization, there are several suggestions that may help you with mastering eCommerce marketing.

Here are twelve recommendations for perfecting your eCommerce Marketing Strategies:

Stay Connected Using Automated Communication
Create a Long-Tail Keyword Search
Work With Social Media Influencers
Focus on Your Catalog and Product Display
Explore the Goldmines that Are Customer Reviews
Position Your Ecommerce Brand as a Valuable Resource
Focus on Conversion Rate Optimization
If your e-commerce business is in B2B space, please review B2B Marketing tactics that work for 2023
Build Links
One component to include in an eCommerce marketing strategy is link building. While creating a website is an important part of the process, you're up against millions of other eCommerce sites across the globe. The more appropriate the website that links back to yours, that is a signal to search engines that your website is important which can push you higher in search results. And more traffic equals more potential sales. If you don't know where to start, a link building service can help you and allow you to get on with what you do best.
Amit Raj, The Links Guy
Create Visual Content
Visual content is the most engaging content on the web and is a key component in effective eCommerce strategies. Consumers will prefer to watch a video over reading 500 words of text. Images that display relevant content are powerful because they deliver the information quicker. Another benefit to using both is that they're easier to create and less time consuming. Ecommerce marketing strategies with effective visual content gain higher returns such as followers, likes, shares, visits, clients, and revenue.
Omid Semino, Diamond Mansion
Stay Connected Using Automated Communication
Keep customers up-to-date using email and SMS campaigns. Relationship-building is the key to all successful marketing strategies. Consistent communication increases brand familiarity and interest. Automated messaging systems inform customers about new products and deals and encourage former customers to repurchase. Email and SMS campaigns are simple yet effective tools for your eCommerce marketing.
Bill Glaser, Outstanding Foods
Utilize Email Marketing
Email marketing is a really important component to include in your eCommerce marketing strategy. Email campaigns can be tricky with so many companies sending out content each day. However, having a strong strategy that offers discounts and customer loyalty rewards is a great way to drive traffic to your website, ultimately leading to sales. These campaigns can be advertised through social media platforms as well, but it's important not to overlook the power of email marketing.
Sanem Ahearn, Colorescience
Create a Long-Tail Keyword Search
It is important to do an in-depth long-tail keyword search for your products. Long-tail keywords are vital for ads, product placements, and descriptions. It will help customers find you quickly and give potential buyers an overview of your online store. Long-tail keyword searches are vital for your success.
Michael Jankie, Natural Patch
Work With Social Media Influencers
Working with social media influencers and other businesses through social media has been an effective way to generate the most sales and customer engagement. Influencers can promote products to a larger audience versus posting on one singular business account. By combining the two for a social media giveaway or a collaboration, all parties have the opportunity to maximize exposure and sales. If the audience is interested in the brands and influencers participating in the collaboration, they'll purchase more products from those brands in the future, thanks to word of mouth referrals being the most trusted form of marketing to date.
Dino Ha, Kaja Cosmetics
Be Able to Tell a Story
Being able to tell a story is going to be an important ecommerce marketing strategy. Customers want to connect and engage with brands on a deeper level. Using storytelling in your marketing helps humanize your brand and makes it easier for customers to feel comfortable purchasing from you. Share stories about how your brand got started, show "behind the scenes" photos and videos that feature your employees, or have customers tell stories about how your products or services made a difference in their lives. Storytelling has become a high-effective marketing tactic all marketers need to incorporate into their overall strategies if they want to form deeper connections with customers.
Brett Sohns, LifeGoal Investments
Focus on Your Catalog and Product Display
The catalog and product display of an e-commerce website plays a big role in how likely customers view your products. If your catalog is cluttered or difficult to navigate, customers are likely to leave your website without making a purchase. Make sure your catalog is easy to navigate, and be sure to showcase your best products prominently. You should also experiment with different product displays to see what works best for your audience. Some e-commerce stores prefer to showcase products in a grid format, while others prefer a carousel. Experimenting with different layouts can help you find the best way to display your products and increase your conversion rate.
Marc De Diego Ferrer, MCA Assessors
Enable M-Commerce
Enabling m-commerce has become an essential marketing strategy if you want to ace eCommerce. Almost 80% of the people do their research and purchase online. Because of its ease of use and easy to carry feature, e-commerce brands with mobile apps have much better success rates. Mobile is a much friendly and easier mode of communication. Hence, by enabling m-commerce, you can also lower your marketing costs.
Meera Watts, Siddhi Yoga International Pte. Ltd.
Explore the Goldmines that Are Customer Reviews
When you compare the number of prospective customers you reached out to against the ones who eventually made their way to taking the time to leave a positive review, you will understand just how valuable these customers and their words are. Finding a customer who has something positive to say about your products and services is indeed as good as striking marketing gold. From your emails and social media creatives to your website and product pages, give these reviews a place of pride. The more you showcase them, the more marketing momentum you will be able to build.
Larissa Pickens, Everfumed
Position Your Ecommerce Brand as a Valuable Resource
What is the first thing you do when you look to make a purchase? You research it. You learn not only what's the best product, or the one that gives you the most value for your money, but also what you're supposed to look for in every product. The things that you may have not even thought about. The best brands are the ones that will actually educate you on what to look for – maybe even highlight potential issues – and through this educational content they indirectly promote their solutions. It's one thing to claim that your product is the best – everybody does that – it's so much better to actually explain what to look for and let the customers figure out that your product fits the bill. Then it becomes their opinion which is much more powerful than a biased ad.
Rafael Romis, Weberous Web Design
Focus on Conversion Rate Optimisation
Relevant content is one important factor of your website that will affect conversion. But never overlook Conversion Rate Optimisation (CRO) as an integral part of your marketing strategy and set aside time to split test any fresh pages added to your website. Using heatmaps and funnels allows you to see where your users are focusing their attention on your site and what journey they take between pages.
Hakeem Shittu, iPad Recycle
Terkel creates community-driven content featuring expert insights. Sign up at terkel.io to answer questions and get published. 
Blog
E-Commerce
Experts Corner
Marketing and media
Sales & Lead Conversion
Small Business
Web & Mobile
Related Blogs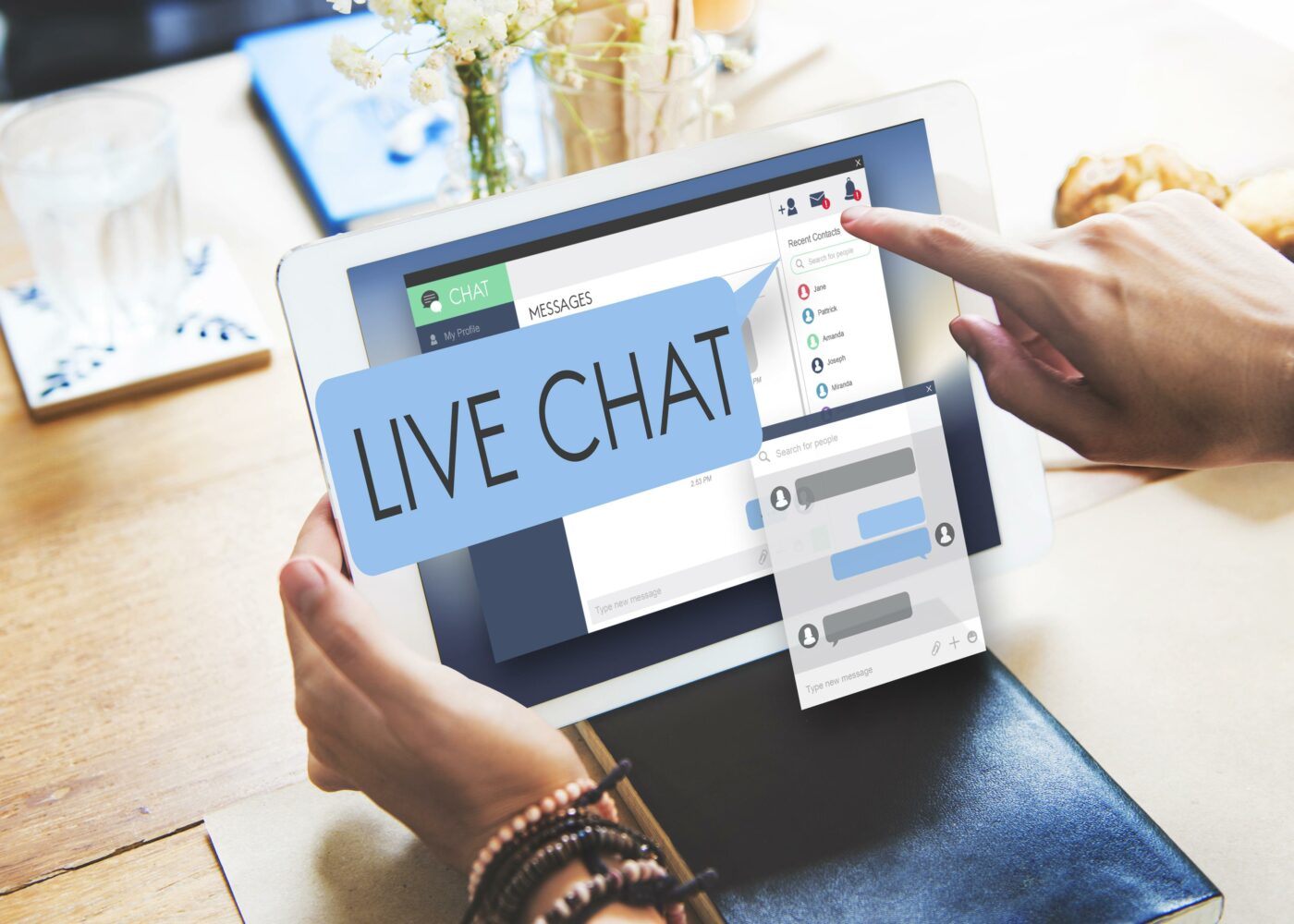 06 Jan
Blog
Best Live Chat Service You Should Use In 2023 [Comparison]
If you're shopping around for a live chat service, we've saved you some time by doing all of the research for you (you're welcome).  We also thought you should know that even as you read this, you are missing out on easily attainable website leads. These leads aren't soft leads either. We're talking about hot … Continued
03 Jan
Marketing and media
Best B2B Marketing Channels Strategy in 2023
What are B2B marketing channels you are using in 2023? Do the current strategies and channels you use deliver the desired results in terms of ROI? Chances are you are looking for a better option, better marketing strategy to generate results for your business. The beginning of every new year is a great time to … Continued
03 Jan
Blog
The True Cost of "Free" Live Chat Software
A search query for "free live chat software" yields over seven hundred million results on Google. Everyone is looking for free live chat software. If you want a better website than your competitors, that should worry you. One recalls an old quote from George Patton: "If everyone is thinking alike, then somebody isn't thinking." What's … Continued