9 Attorney Marketing Strategies That Lawyers Use
What is one marketing strategy that lawyers use to promote themselves? 

To help legal professionals promote themselves online, we asked marketing professionals and business leaders this question for their best insights. From employing video marketing to blogging opinions on legal questions, there are several strategies that lawyers use to help them market their services to the public.

Here are 9 marketing strategies that lawyers use:
Feature Real-Life Testimonials
Join Professional Associations and Groups
Engage in Public Relations
Rank Their Websites High With SEO
Take Advantage of Local News and Media Outlets
Conduct Virtual Legal Clinics
Leverage Success From One Area
Blog Opinions on Legal Questions
If your legal firm engages in business law, please review B2B Marketing strategies for B2B businesses.
Employ Video Marketing
Video has been a popular digital marketing approach for lawyers. Video content is more interesting than long-form articles and has the ability to show emotions allowing legal firms/lawyers to turn leads into clients. To produce high-quality videos for your law firm, you need to understand what types of videos (like Client Testimonials, Attorney Bios, Video Ads, or Law Firm or Practice Area Introductions) you should be making, how to film the content, choose a distribution channel, and how to evaluate success.
Despite the obvious appeal of videos, lawyers may be hesitant to incorporate videos into their overall marketing approach. So, if you've been considering using video in your business, now is an excellent moment to get started and stay ahead of the competition.
Sanket Shah, InVideo
Feature Real-Life Testimonials
People want to hear from those who have hired a personal injury law firm that brought them a satisfying settlement. What is a better commercial or billboard? An actor (or attorney trying to be an actor) pounding a fist on a table saying, "I'll fight for you," or a real-life person who was an accident victim and won a court case? It's an easy answer. In fact, certain state bars prohibit attorneys from airing commercials that resemble the former. Some members of the bar think they contribute to giving lawyers a bad name. Alternatively, using real-life testimonials from people has been proven to work. It's effectively used on social media, as well as traditional media.
Alan Ahdoot, Adamson Ahdoot Law
Join Professional Associations and Groups
Join professional associations and groups: From my point of view, networking is still an effective way for lawyers to market themselves, no matter how long they have been practicing. Join local, state, and national legal organizations and groups. Don't just participate; be an active participant.
Kenny Kline, BarBend
Engage in Public Relations
Public relations is an effective marketing strategy for lawyers. This can involve writing press releases, giving interviews to local media outlets, or speaking at community events. Referral marketing is also a powerful tool and involves networking with other professionals who may be able to refer potential clients to you.
Eugene Chimpoy, Church Helper
Rank Their Websites High With SEO
Legal firms optimize the websites for search engines as a strategy to have higher search rankings. Most people go to Google to find a lawyer, ranking higher leads to better engagement with prospective clients. They use several methods of SEO to get to the top of the search results pages. This includes the use of target keywords and having websites that are mobile-friendly with fewer technical issues and better page-loading speeds. Law firms' effective marketing strategies revolve predominantly around better engagement with SEO.
Anthony King, Transport Executive
Take Advantage of Local News and Media Outlets
From my point of view, you should pay attention to news stories in your area. Offer to answer inquiries or provide information on the subject if you have true experience in a field linked to local news. Inform reporters and others that you are willing to be a "source" for further information on popular news stories.
Max Whiteside, Breaking Muscle
Conduct Virtual Legal Clinics
The best way for a lawyer to promote their services is by offering the service pro bono to those that need it most. The age of the pandemic has made in-person legal clinics challenging to organize, but in its place, virtual legal clinics are filling the gap efficiently. As a lawyer, partner with a designer or other digital artist to prepare your virtual legal clinics and share invaluable information with your audience. Twitter and Facebook are great avenues for conducting these free legal clinics for your target clients.
Gisera Matanda, WeLoans
Leverage Success From One Area 
Lawyers use their success in one area and then promote that success in other areas. The most common examples I see are a lawyer who has written a book on real estate, who then promotes his law practice by referring potential clients to the book on real estate; or an attorney who has become very well known for his TV appearances as a forensic expert, who then promotes his legal services by writing articles about it.
Ivy Bosibori, USBadCreditLoans
Blog Opinions On Legal Questions
Whether they're a large firm releasing opinions on legislative updates, or a small firm taking client questions and releasing opinions on them, one of the best marketing strategies for lawyers is to take client questions, delineate the factors involved, and post an opinion to it on a blog on their site.Oftentimes, people seeking legal services do research on the problem they have by asking the question about a certain law, legal practice, or steps they would need to take.
The easiest organic content that lawyers can implement into their marketing strategy is to release blogs or opinions on the options that people asking those questions would be happy with. Even better when it highlights jurisdictional nuance, be that region, or type of law.
Adam Casole-Buchanan, DeckLinks
Terkel creates community-driven content featuring expert insights. Sign up at terkel.io to answer questions and get published. 
Blog
Legal
Marketing and media
Related Blogs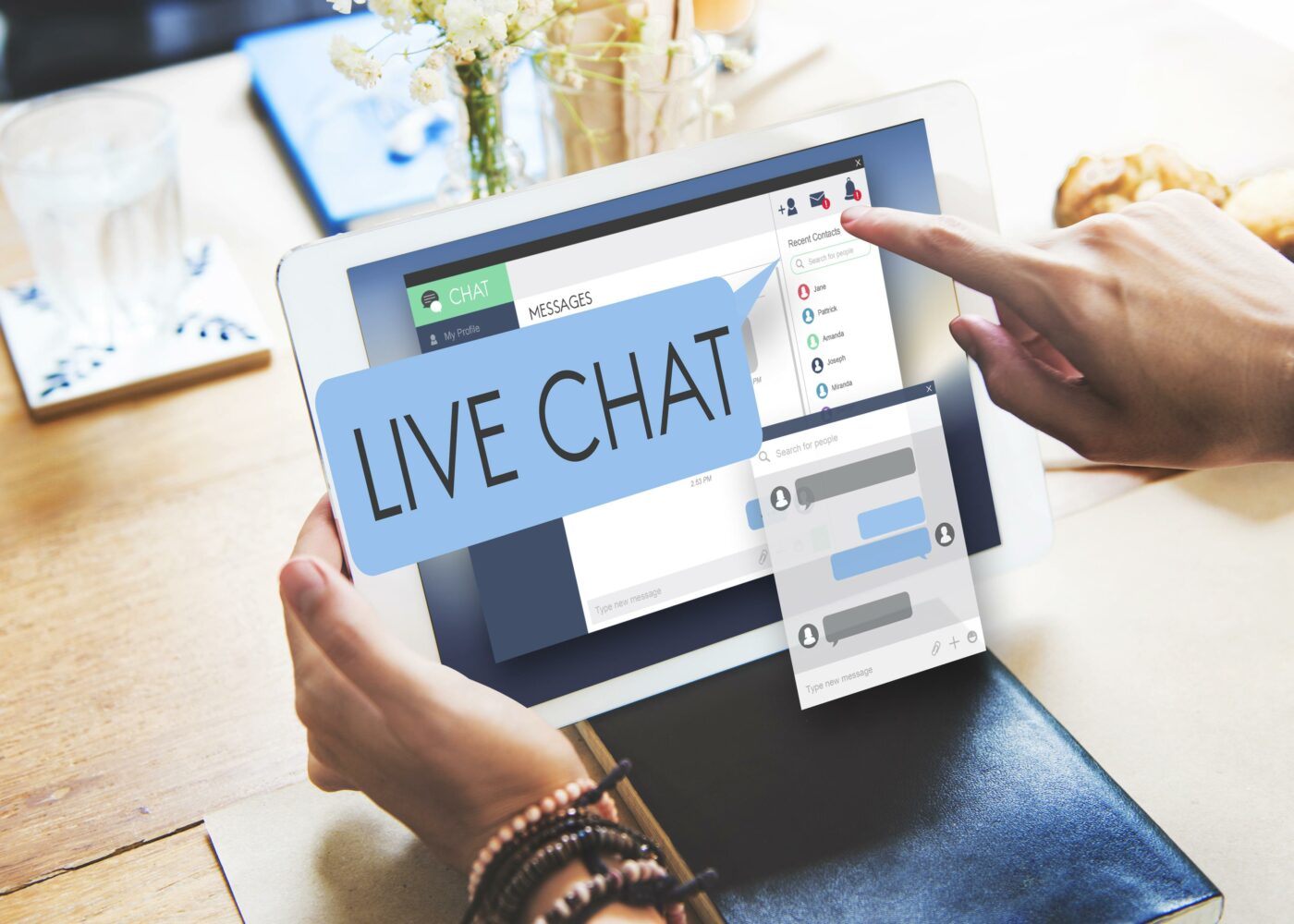 06 Jan
Blog
Best Live Chat Service You Should Use In 2023 [Comparison]
If you're shopping around for a live chat service, we've saved you some time by doing all of the research for you (you're welcome).  We also thought you should know that even as you read this, you are missing out on easily attainable website leads. These leads aren't soft leads either. We're talking about hot … Continued
03 Jan
Marketing and media
Best B2B Marketing Channels Strategy in 2023
What are B2B marketing channels you are using in 2023? Do the current strategies and channels you use deliver the desired results in terms of ROI? Chances are you are looking for a better option, better marketing strategy to generate results for your business. The beginning of every new year is a great time to … Continued
03 Jan
Blog
The True Cost of "Free" Live Chat Software
A search query for "free live chat software" yields over seven hundred million results on Google. Everyone is looking for free live chat software. If you want a better website than your competitors, that should worry you. One recalls an old quote from George Patton: "If everyone is thinking alike, then somebody isn't thinking." What's … Continued