Outsourcing Customer Service: 10 Best Practices
Deciding to outsource some of your business functions is a huge step toward the growth and future of your business. The number of businesses looking for outsourcing partners is growing, as is the number of businesses providing outsourced services. In fact, roughly 66 percent of businesses in the United States outsource at least one department.
Making the decision to outsource is only the first step. You'll have to determine the full scope of your outsourcing projects, find an outsourcing partner you trust, address any legal requirements, and maintain solid communication throughout your partnership. In this article, we will discuss ten best practices for outsourcing customer service.
---
Key Takeaways
---
1. Clearly Define Service Requirements
As you talk to different outsourcing partners, make sure your customer service needs, expectations, and performance standards are perfectly understood. This helps your prospective outsourcing partners understand what will be expected of them and their teams as well as provide tailored solutions for your needs. The last thing you want is to put time and effort into a partnership with a team that isn't able to meet your customer service goals.
If you need an outsourcing partner for online chat, inbound and outbound calls, or any kind of other multichannel support, make sure that's something they can offer.
If needed, put extra time into establishing expectations and asking questions. Doing this helps prevent issues and eliminates performance standard issues down the line.
2. Choose the Right Outsourcing Partner
Your outsourcing partner will have a massive impact on whether or not outsourcing will be successful for your business. In essence, you're handing over a part of your business to a third-party company. You need to make sure they are reliable, competent, and hardworking.
As you research potential outsourcing partners, make sure you look at customer reviews from a variety of sources. Look at case studies and talk to current customers, if at all possible. Make sure your potential partner company has experience working with companies like yours. You can work with a third-party agency that can help you connect with a suitable full-time support team without significant communication barriers.
Another great way to find an outsourcing partner is to ask people in your network. Many times, friends or colleagues will have a company they'd recommend. While it might not be the most important factor, consider choosing a partner that matches your company culture.
3. Establish Strong Communication Channels
Once you've established an outsourcing partnership, make sure you maintain communication with them. Keep a weekly or monthly meeting on the books. Make sure that you have a way to quickly communicate with your outsourcing partner and that they can get in touch with you as well.
Open communication channels greatly reduce the time it takes to correct problems. Routine meetings can help small customer-service issues get resolved before they turn into big ones.
4. Set Clear Service-Level Agreements (SLAs)
Setting clear SLAs is an important part of forming a partnership with customer service providers. Don't be afraid to set specific benchmarks for resolution rates, response times, and customer satisfaction. Remember that, ultimately, it's your company's success and brand reputation at stake if the quality of service declines.
At the same time, don't hold your outsourcing partner to standards that are unrealistic or impossible. No company will be able to deliver perfection. Make sure that the SLAs are reachable, and both parties will be happy.
5. Prioritize Data Security and Privacy
Outsourcing, especially offshore outsourcing, can come with security and privacy challenges. Data protection laws differ from country to country, and granting access to customer information can get complicated.
Make sure your outsourcing partner prioritizes data security and privacy. What are their internal practices around security and privacy? Are they able to adapt to the measures you'll put in place to secure your customers' private information? The customer service department has access to a lot of customer data. The last thing anyone wants to do is announce a data breach to their customers.
In the case of a call-center provider, make sure they are using secure call-center software and that the call center's employees are trained in data protection and security.
6. Invest in Comprehensive Training
Some of the most popular departments to outsource include IT and customer support operations. Both of these departments require in-depth knowledge of the company and its products/services. You'll need to invest in comprehensive training to get your outsourcing partner up to speed. You can expect them to do internal training as well, but providing training yourself is the quickest way to ensure quality customer service.
As you're monitoring calls, interactions, and metrics, don't hesitate to provide training to correct any issues with poor customer service as you see them. You might ask your outsourcing partner to provide training for specific call center agents and new agents, assuming you're confident in their level of knowledge.
An outsourcing partner needs to know your company's mission, products, services, and brand values if they want to represent your business well.
7. Implement Quality-Assurance Measures
Outsourcing isn't a set-it-and-forget-it sort of process. Just as you would with an in-house customer service team, you'll want to put quality-assurance measures in place. These might include listening to recorded customer interactions or live customer service calls, reviewing customer feedback after an interaction, reviewing chat support records, and reviewing all recent metrics to make sure quality standards are being met.
You should never assume or hope that your customers will receive quality service. You need to know they will. You can best do this through quality-assurance measures. This doesn't mean you're listening to every call and checking every email thread. Just check in regularly to ensure that the standard of service is being met.
8. Encourage Feedback and Continuous Improvement
Your outsourced support team may be providing similar services to multiple companies like yours. Because of their experience, they may have feedback that could streamline your customer service strategy. Be open to hearing from them and listening to their suggestions.
Listen to the feedback of your customer base as well. See how they are responding to your new service team. Note any commonalities that indicate a problem in the service, if they exist. Keep a close eye on customer feedback, especially at the beginning. You may need to refine your new approach to customer support.
9. Create a Seamless Handover Process
The transition between in-house and outsourced work can be complicated. In the case of customer service, there are likely multiple customer service tickets in various stages of the customer support journey. You'll need to decide how and when to transition this work to your outsourcing partner.
However you decide to accomplish this, make sure you have a plan. Doing this transition haphazardly will almost certainly lead to customers falling through the cracks and becoming frustrated with your service. Your customer retention could be seriously affected if this handover is done poorly.
10. Regularly Review and Improve the Partnership
Businesses grow and change with time. The customer service industry is always changing. Your outsourcing partnership may need to change and grow as well. Periodically review your partnership. Look for ways to improve and streamline your relationship.
Make sure your strategic partner is still the best fit for your business as you roll out new products and services and make other changes to it. If the new needs of your business can't be met by your current outsourcing partner, don't hesitate to let them know. They may be willing to make changes to accommodate your company's needs, or you may have to look for another partner that better fits the current state of your business.
Outsourcing customer service can bring huge benefits to your business, like lower customer service costs, but it's not without its challenges. If you implement these best practices, you'll be able to avoid the pitfalls of outsourcing, find a great outsourcing partner, and add your business to the list of growing companies taking advantage of customer service outsourcing.
Onshore outsourcing FAQ
Conclusion
Outsourcing customer service is indeed an influential strategic move that could potentially bolster businesses growth and success. However, it's not a simple task and requires careful planning, selection, and management. Whether it's defining clear service requirements, selecting the right outsourcing partner, ensuring strong communication, setting reachable agreements, or maintaining top-notch data security, each step involves critical decisions that dictate the effectiveness of your outsourcing efforts.
Moreover, a continuous focus on comprehensive training, quality assurance, feedback, and seamless transition methods are core practices that can enrich the customer service experience. Regular reviews to assess the effectiveness of the partnership and readiness to adapt to changes and improvements are also important. Thus, outsourcing customer service can be greatly beneficial if approached and managed appropriately. By following these best practices, businesses can ensure a profitable and successful outsourcing journey, ultimately leading to enhanced customer satisfaction and business growth.
Customer Service Outsourcing Guide
Related Blogs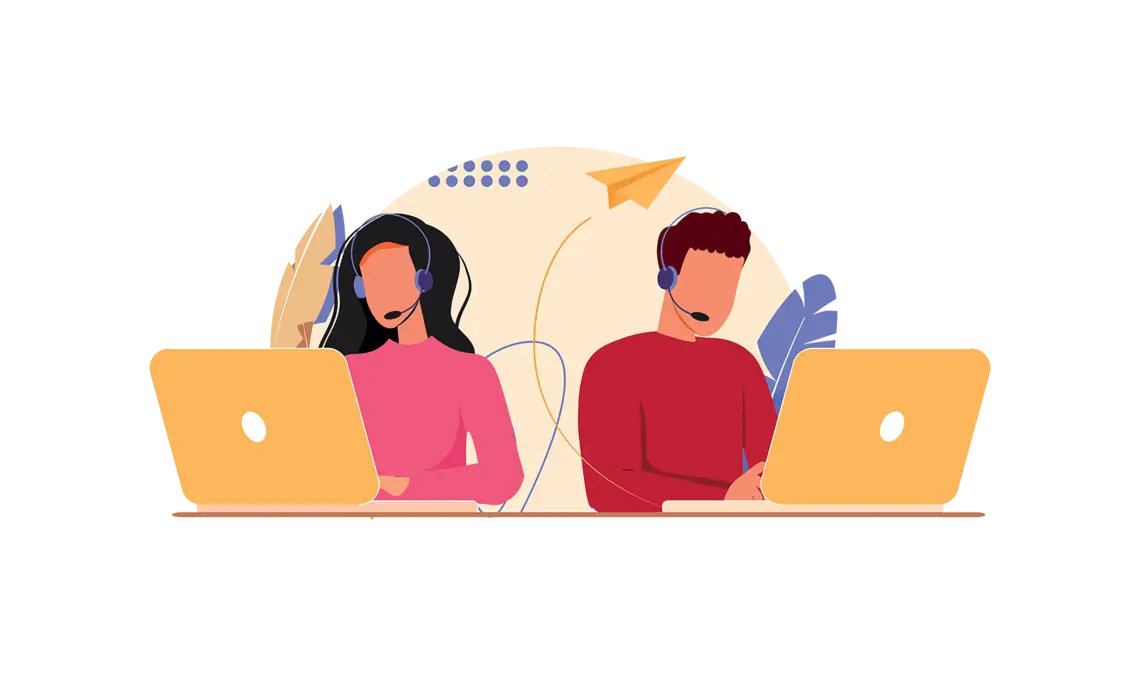 08 Aug
Customer Service Outsourcing Guide
Nearshore outsourcing: The ultimate guide
A successful customer service outsourcing project begins with selecting appropriate strategy based on the organization's needs. Our comprehensive nearshore outsourcing guide is here to help you decide if a nearshore BPO is suitable for your requirements.
08 Aug
Customer Service Outsourcing Guide
6 Best Customer Service Outsourcing Companies
One of the hardest decisions a company can make is to outsource customer service. There could be many reasons why outsourcing would even be on an agenda. Two that stand out are staffing issues (turnover) and training. The outcome of outsourcing customer service could be either a wild success or irreparable damage to company's reputation. This is why selecting an outsourcing partner that fits your needs while upholding your customer service standards is absolutely crucial.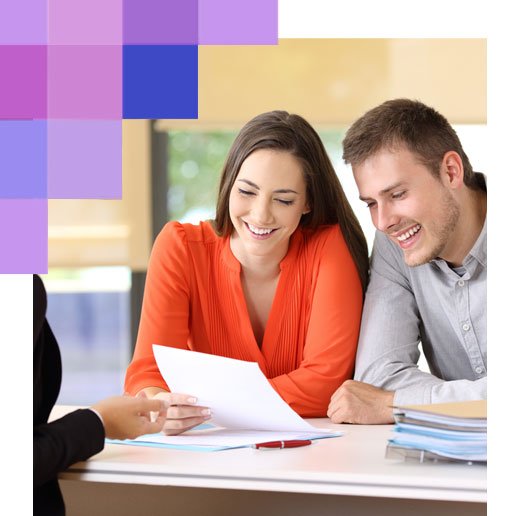 07 Aug
Customer Service Outsourcing Guide
The Ultimate Guide to Customer Service Outsourcing Contracts
Customer service outsourcing contracts could be complex. Learn how to negotiate a perfect customer service outsourcing contract in this guide.