Unlocking potential of an SMS Chatbot with Examples
If you are implementing or re-designing an existing SMS Chatbot, this article is for you. Here, we review all the basic principles of SMS Chatbots and their best applications. We discuss the major differences between SMS Chatbot and a traditional web chatbot. We also show examples of successful SMS chatbot implementations powered by conversational AI. 60.9% of website visits coming from mobile devices so SMS must be a part of your marketing and customer service strategies.
The article will help the reader build effective and hyper personalized SMS chatbot for customer service.
Chatbots: from Web to SMS
Once upon a time, there was a store and it had customers. Those customers had questions that needed answers. So the business hired associates to answer customers' questions. Then, people invented the internet. The business built a website and added live chat. It then asked its associates to respond to chat inquiries as well as phone calls and in-store customers. Then people invented SMS, so the business asked its associates to answer questions that come in via customer texts, too. There were so many questions coming that the business needed to hire more associates which depleted the store's profits.
Then AI in customer service made an entrance. People invented Chatbots with a promise of automating customer service. So the business decided to let all associates go and replaced them with a chatbot thinking it will now handle all customers' questions. But it did not work. Customers grew more frustrated with the chatbot as it was not able to answer all customers' questions. Business' profits depleted even more as it started to lose customers.
The moral of the story is that there is no silver bullet that solves your customer support challenges. Chatbot technology is definitely not ready to replace human customer support staff completely.

Chatbots built with love and care can:
Provide two-way intelligent conversation
Be effective in increasing customer mobile engagement
Decrease customer service inquiry volume requiring live agents
Reduce operating costs for your business
Rule-based Chatbot targeting the web surfers differs from the one intended for SMS. Let's review the main differences between the two and go over some examples as well as common use cases of effective SMS text bots.
Main differences between SMS and In-Browser(web) Chatbots
Although an SMS chatbot is closely related to a web/browser-based chatbot, it has some major limitations.
SMS chatbots must refrain from sending long messages (160 characters max)
Refrain from asking customers to provide complicated or long answers.
SMS Chatbots lose most if not all interactivity and versatility web chatbots provide (interactive form fill, in-line input validation, inline JavaScript execution, interactive cards, and more)
And a BIG one! SMS Chatbots are NOT PCI or HIPAA-compliant, so you cannot exchange private information via SMS.
SMS Chatbot best practices
Determine user intent accurately and effortlessly or design your text bot for a single intent only.
One mistake to avoid is to have the bot lead the customer on the wrong path. The Bot must determine intent with precision either by analyzing the question via natural language processing or by giving a list of options for customer to choose from.
Hello there!
How can I help today?
Reply '1' to place an order
Reply '2' for questions about existing order
When asking for a response from a customer, supply all of the possible answers to your questions. Structure your question so the required response is clear and leaves no room for mistakes
Here are some examples of effective question-answer structures:
Respond with YES if you are 21 years of age or older. Otherwise please respond with NO.
Do you agree/disagree that global warming is real?
1: Agree
2: Disagree
Please select a topping
Reply '1' for mushrooms
Reply '2' for sausage
Reply '3' or spinach
We got all of the information we needed. Please reply 'submit' or 's' to submit the information and enter the sweepstakes
How would you rate the experience with Eddie's bikes?
'A' for excellent
'B' for average
'C' for poor
Make sure your SMS Bot provides an unforced, easy-to-understand value for the user
SMS Chatbots must provide value. Clearly state what customers will gain before commencing an SMS conversation.
We will ask 7 questions to be able to approve you for credit. Are you ready? Reply with 'yes' or 'y' to begin.
You are just in time to register for our BETA. Congratulations! All we need is your name and email to have your spot reserved. Please reply with 'Go' to get started
Make it fun!
Use emojis and animated gifs.
You are almost there, just 2 questions left! Put that champagne on ice 🥂
Use playful language.
My brother Howdy asked me to see sunrise with him this morning. There is no sunrise so beautiful that it is worth waking me up to see it 😏
Enrich messages with customers' personal information.
By the way, happy belated birthday, Laurie! They say that birthdays are good for you. Statistics show that the people who have the most live the longest.
Make customers' phones work in your favor. Trigger automatic suggestions by using properly formulated questions.
"What is your name", "What is your email address?", "What is your zip code?", "What is your phone number?"
The above questions will all auto-suggest a response for customers if the required information is stored on their phone.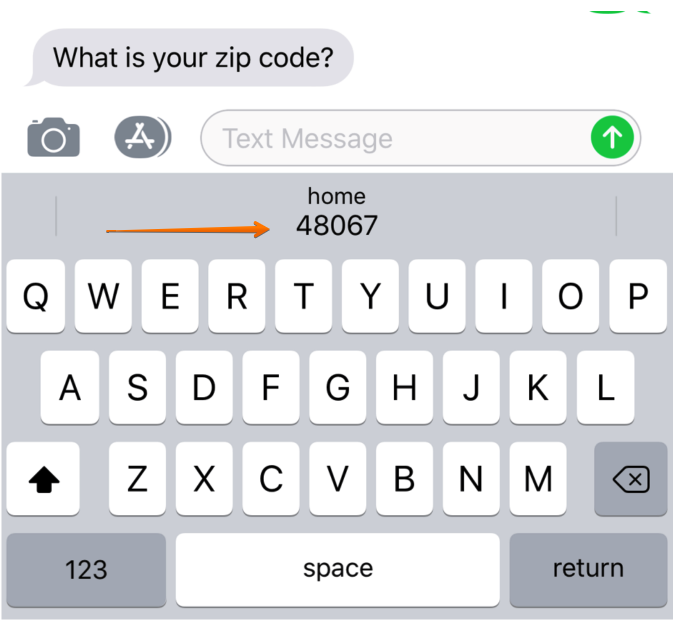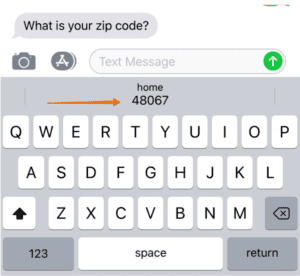 Choose the right Bot platform
Make sure the Bot platform you are using allows building one Bot flow that may be used across all platforms (Web, SMS, Facebook, etc.) It should also be intelligent enough to offer SMS medium to customer launching chat in a web browser initially.
Best SMS Chatbot creation tools
There are currently not many out-of-the-box SMS Chatbot development tools available on the market. In fact, we are only aware of one, the one we use here to develop SMS Bots for our clients at HelpSquad. LiveHelpNow chatbot platform allows building one Bot flow and apply it to both web and SMS chats. Moreover, LiveHelpNow team develops the initial Bot flow free of charge and then helps users in every step of improving, optimizing and enriching the Bot experience. LiveHelpNow Bot can communicate and pull data from any external API which allows for facilitating truly valuable and helpful interactions.
The majority of companies currently develop SMS Bots by hiring developers and building on top of Twilio or Bandwidth platforms which are great options if you have the budget and time available. On average it takes about a $50,000 investment and three months of development and testing before your Bot is ready for prime time. We can do the same in 14 days and with less than a $1k investment in the LiveHelpNow platform.
Examples of Effective SMS Chatbots
The following examples show well-implemented SMS Chatbots that provide value. They serve as a starting point to give you ideas on what your SMS Chatbot could look like and to benefit your business. We organized examples by industry to help you navigate the samples.
Hospitality
---
Hello David, your room is ready! Please head to the 5th floor room #12345. Elevators are on the right hand side from the reception.
Would you like a restaurant reservation for this evening? Reply 'Yes' or 'No'
You are in the heart of the town so we have many choices for you!
Reply "1" for "American Ale House", traditional American cuisine
Reply "2" for "French Threesome", traditional French cuisine
Reply "3" for "Italian Mama", traditional Italian cuisine
Excellent choice, David. Please confirm by replying 'Yes' if reservation is for 2 people?
Italian Mama has 2 dinner slots open for 2 for tonight.
Please reply '1' for 6:30PM
Please reply '2' for 8:00PM
Your reservation with Italian Mama for 6:30 PM for 2 people is now confirmed. It is a full bar casual dining restaurant. We know you will enjoy it!
E-Commerce
---
Hello is my order shipped?
Hello there, happy to find out for you!
What is your email address please?
Thank you! And what is the shipping zip code?
I got all I need, just a minute, checking…
Yippy-dippy-do, your order #2343 is shipped yesterday and is arriving tomorrow by 5PM!
My absolute pleasure! And for being a loyal customer and, might I say, a very pleasant to chat with, here's 10% off coupon code off your next order #44445544. Enjoy!
Healthcare
---
Hello need to refill my prescription.
Happy to help! What is your last name please?
And your date of birth mm/dd/yyyy?
Thank you! I see two prescriptions in my records for, you Mr. Smith. Would you like to refill both of them? Please reply "y" for Yes or "n" for No.
Got it. No problem. Please choose the prescription you would like to refill.
Enter '1' for prescription that starts with "S"
Enter '2' for prescription that starts with "G"
Got it! I submitted your refill request to the pharmacy on file for you. It should be ready for pickup this afternoon. Is there anything I can help with today?
No. And OMG was it awesome! Thank you!
Human Resources
---
Hello, I have an emergency and have to take off 3 days. How many PTO days do I have left?
Hello, so sorry to hear it! I will be able to help with your question.
Can you please provide your last name?
Thank you, Mr. Black and what is your date of birth? (mm/dd/yyyy)
Got it! You got 10 PTO days left.
My pleasure, I hope everything is alright!
Insurance
---
Hello, I need to get a copy of Certificate of insurance on my home.
Hello there, absolutely. I will need to some information first.
Please provide your first name
Please provide your last name
Please provide last 4 digits of your social security number
Finally please provide your email.
Got it. I do see two policies for you.
Please reply with '1' for property located at 1212 Bre… St
Please reply with '2' for property located at 5656 Gla… Ln
Got it John, thank you! Your COI was emailed to john.benson@email.com.
The Use of SMS Chatbot
Approach SMS Chatbot development the same way you would treat a development of a most viable product(MVP). Make sure to identify the clear value the Bot provides to your customers with no gimmicks. Build your Bot in steps organized by intents (one branch at a time)
Remember to think like a customer. Analyze recorded live interactions to identify most frequent questions, and develop an SMS Bot to handle those first. Then move to the next branch. Test with a small part of your customers first and track results.
Build a Chatbot that helps the customer and incites them to share their experiences with family and friends.
---
---
Have more questions? Need guidance with your chatbot project? Please consider scheduling a meeting with HelpSquad chatbot consultant.
Customer Service
Live chat
Related Blogs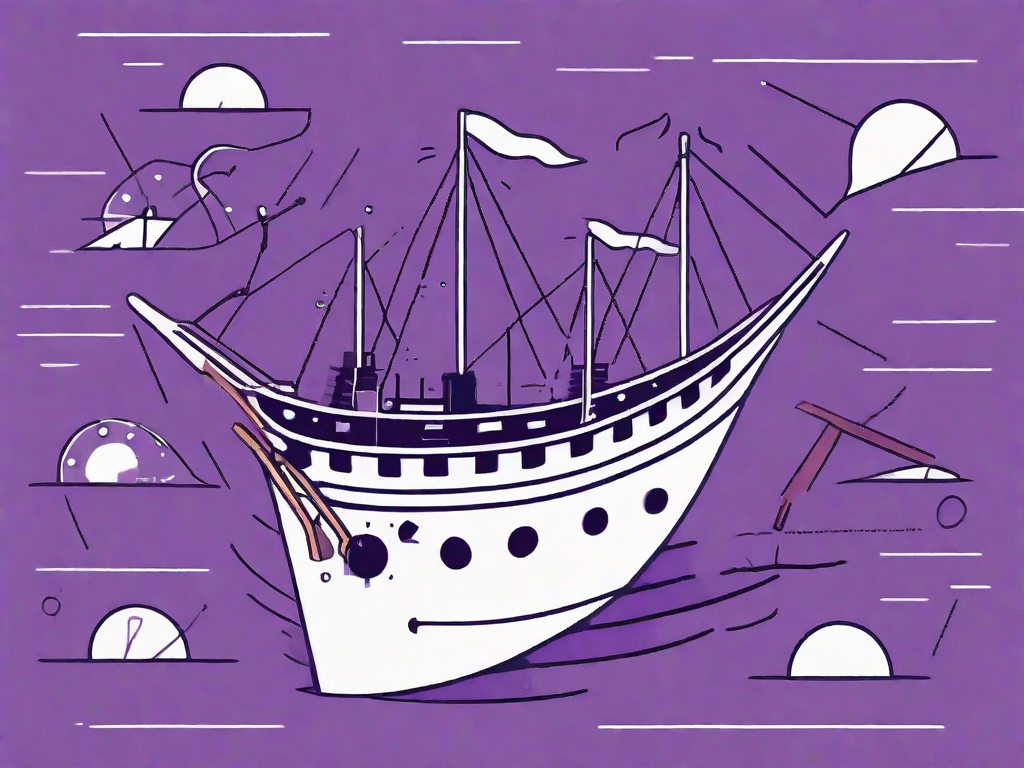 20 Nov
Customer Service
10 Stupid Outsourcing Mistakes and How to Avoid Them
Outsourcing has become a popular strategy for businesses looking to streamline operations, reduce costs, and gain access to specialized expertise. However, it's not without its pitfalls. In this article, we will explore the 10 stupid outsourcing mistakes that companies often make and provide strategies to avoid them. By understanding these mistakes and taking the necessary … Continued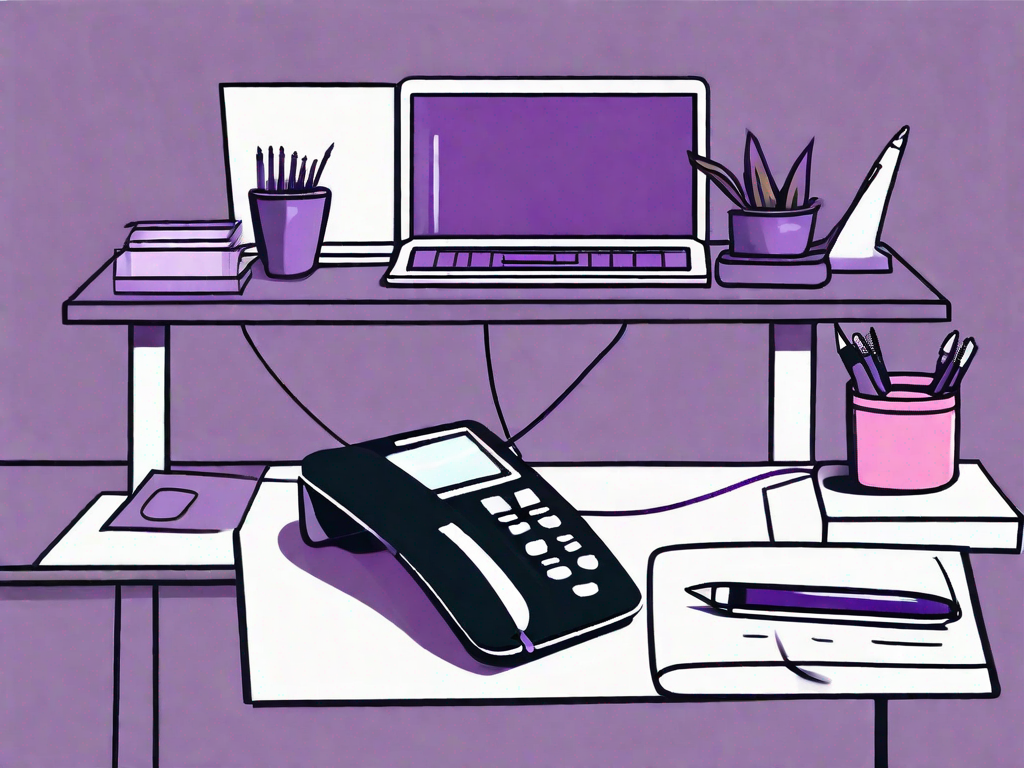 15 Nov
Customer Service
12 Questions You Should Ask When Interviewing Your VA
In today's global workforce, a virtual assistant (VA) can be an invaluable asset for businesses of all sizes. Whether you need administrative support, social media management, or customer service assistance, hiring a VA can free up your time and help you focus on growing your business. However, finding the right VA for your needs can … Continued
14 Nov
Customer Service
Escalation management: Best Practices
Escalation management is an essential practice for any organization aiming to maintain a high level of customer satisfaction. When issues arise, it becomes crucial to address them promptly and efficiently, ensuring that customer concerns are adequately resolved. This article will delve into the different aspects of escalation management, exploring its significance, types, process, benefits, strategies, and the use of automation in streamlining the process.