Essential employees' rights during COVID-19 Outbreak
It's honorable to be essential.
Everyday millions of essential workers show up for work to keep the world going amidst the COVID-19 outbreak. Healthcare, food, transportation and other industries must continue operations to ensure public health and safety.
However, in these unprecedented times, many find themselves risking their own safety, health, and lives. As essential workers head to work, many concerns cross their minds, from lack of protective gear to long hours. Some might be in the high risk group themselves or live with someone who is. Some might find themselves overcome with fear and anxiety. Whatever the concerns might be, essential workers put themselves on the front lines and their safety is as essential as they are
With policies, regulations, and recommendations changing almost daily in this fluid situation, it's important for everyone to understand essential employees' rights. 
Paid leave under the Families First Coronavirus Response Act.
When it comes to deciding between public and personal safety and a family's livelihood, the choice is a difficult one. For essential employees, whose places of employment did not close under state and federal mandates, filing for unemployment was not an option. For these workers, getting sick, or even just feeling the threat of getting sick in the case of high risk groups, would mean losing their income. 
That's why the U.S. Department of Labor announced the temporary Emergency Paid Sick Leave Act and Emergency Family and Medical Leave Expansion Act, both part of the Families First Coronavirus Response Act (FFCRA). 
FFCRA [helps] the United States combat COVID-19 by reimbursing American private employers that have fewer than 500 employees. [The measure provides t]ax credits for the cost of paid leave employees take for specified reasons related to COVID-19. (Department of Labor)
This legislation, in effect since April 1, protects essential employees' rights. It ensures that workers do not have to choose between their paychecks and the public health measures. The employees get paid for their leave, while businesses get reimbursements. 
Did you know our Coronavirus Business Resource page contained an extra resource with helpful webinars? Find our most recent webinar on paid leave under the Families First Coronavirus Response Act, among others, on our website now https://t.co/kuoy1RkAlv #allforohio pic.twitter.com/soPeQHX2FU

— Ohio Chamber (@OhioChamber) April 16, 2020
For more information and FAQs visit: https://www.dol.gov/agencies/whd/pandemic
In addition to the labor department legislature, government agencies have been working on providing recovery benefits to employees, small businesses, and other businesses facing challenges related to the COVID-19 pandemic. 
Safety Practices for Essential Workers.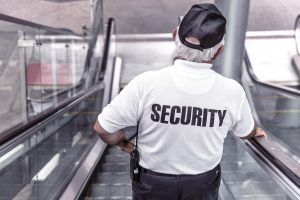 Shall employees continue to work, it's the employer's responsibility to protect the essential employees' rights to safety. Due to the nature of national emergency, it's not always possible to ensure a hazard-free workplace. However, it's important to follow federal guidelines and to take all the necessary precautions. 
The U.S. Center for Disease Control released a guide to safety protocols for workplaces that have possibly been exposed to COVID-19. The employers must follow the protocol to protect the essential employees' rights and ensure their safety in case of exposure to the coronavirus. 
CDC Guidelines for cases of possible COVID-19 exposure in a workplace:
Pre-Screen: Employers should measure the employee's temperature and assess symptoms prior to them starting work. Ideally, temperature checks should happen before the individual enters the facility. 

Regular Monitoring: As long as the employee doesn't have a temperature or symptoms, they should self-monitor under the supervision of their employer's occupational health program. 

Wear a Mask: The employee should wear a face mask at all times while in the workplace for 14 days after last exposure. Employers can issue facemasks or can approve employees' supplied cloth face coverings in the event of shortages. 

Social Distance: The employee should maintain six feet and practice social distancing as work duties permit in the workplace. 

Disinfect and Clean work spaces: Clean and disinfect all areas such as bathrooms, common areas, shared electronic equipment routinely. 
In addition to federal guidelines, some states passed their own regulations and executive orders to protect essential employees' rights to safety. In contrast to CDC's mere recommendations, these mandates require employers to comply with the rules or face legal consequences.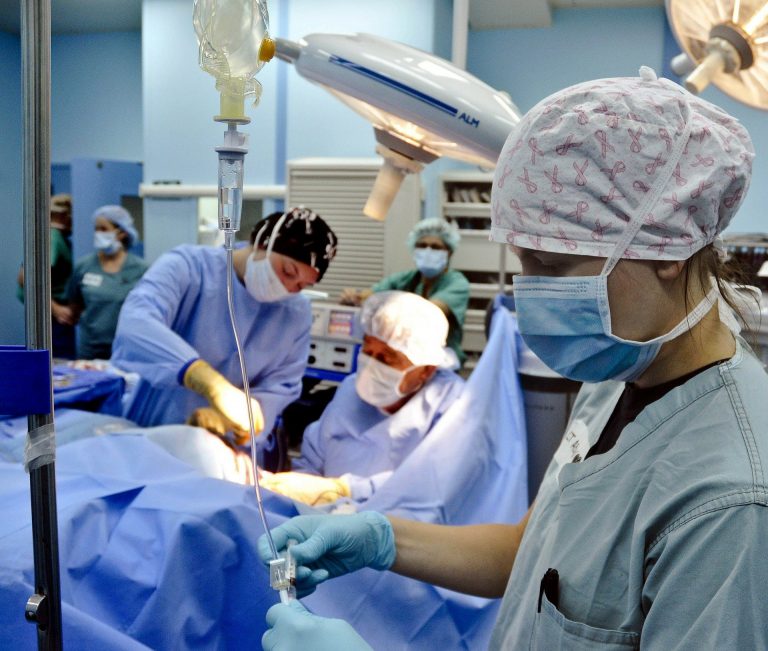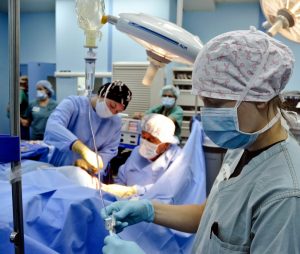 For example, in Pennsylvania, officials announced state-wide requirements that dictate essential business safety protocols. The mandate requires face coverings, regular monitoring of employees, social distancing procedures, and thorough cleaning and disinfecting of workplaces. (Philadelphia Inquirer)
For more information visit official state websites.
Governments across the nation are working to mandate safety protocols in essential workplaces. However, some essential employees' rights activists say that not enough is being done. 
"It's outrageous that healthcare workers are being asked to make their own masks," said Service Employees International Union International President Mary KayHenry. "Or even worse, reuse them. If we wait, more healthcare workers will be in danger and more lives will be lost." (SEIU)
Remote services and telecommunications to support essential employees' rights.
Businesses whose operations allowed doing so, began implementing telecommuting as early as March of 2020. However, some government agencies did not have that option until recently. As CVOID-19 lockdowns continue throughout the nation, government officials are working on legislation to expand the practice. Doing so will further protect essential employees' rights and promote additional social distancing measures, where possible.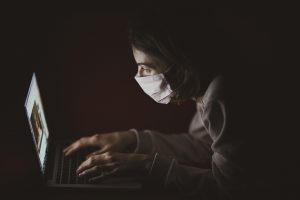 For example, in Pennsylvania, the Senate passed Bill 841 on April 14. The legislature will allow public meetings and notary services via telecommunication. 
[The Bill] allows the governing bodies during the emergency declaration to conduct business by means of an authorized telecommunication device. To the extent practicable, the governing body should allow for public participation during remote meetings through an authorized telecommunication device or written comments. (National Law Review-PA)
Another example is the Mississippi remote notarization order on April 9. The order will allow Mississippi notaries public "to perform notarial acts by remote notarization and remote online notarization." (National Law Review- Mississippi)
Private and public agencies now offer their employees the option to work remotely on a more frequent basis. With that, employees will have to adjust to the new way of doing business. It's important for employers not only to ensure the protection of essential employees' rights but also to provide support. Some guidance for adjusting to remote work could be helpful, as well as some emotional support during these difficult times. 
Additionally, with remote operations on the rise, it's important to encourage employees to use the right tools while working remotely. With rising demand in remote communications, adding agent-supported live chat services to websites also might aid employers and employees alike. 
Back to Normal?
As the nation continues to practice social distancing and remains on regional lockdowns, it's natural for people to long for the times of normalcy. Officials keep working on essential employees' rights protections. Everyone is trying to adjust to the new way of working and living, even if temporarily. 
In Pennsylvania, Bucks County Director of Health Services, Dr. David Damsker said a few key elements would have to be in place before all businesses should be allowed to open. 
"We'd need to have access to more widely available testing. In our experience many people who had COVID-19 did not have all the symptoms,such as fever or shortness of breath" he said. "With quicker testing, better contact tracing and isolating hot spots we can move ahead with smart openings. Those would entail wearing masks and continue to practice social distancing."
So while the question in everyone's mind is, "When will we return to normal?", the answer is, "That's yet to be determined."
Related Blogs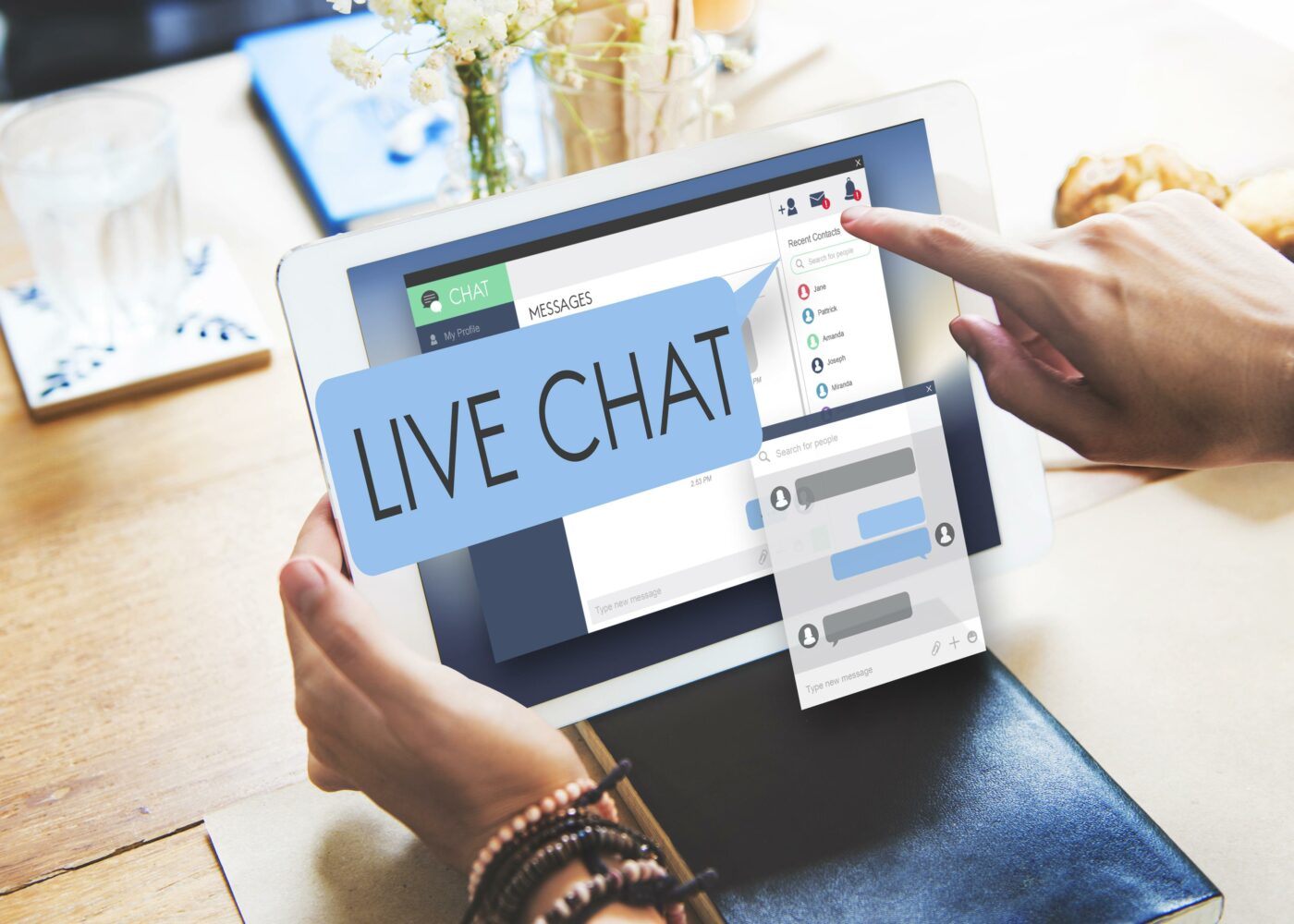 06 Jan
Blog
Best Live Chat Service You Should Use In 2023 [Comparison]
If you're shopping around for a live chat service, we've saved you some time by doing all of the research for you (you're welcome).  We also thought you should know that even as you read this, you are missing out on easily attainable website leads. These leads aren't soft leads either. We're talking about hot … Continued
03 Jan
Blog
The True Cost of "Free" Live Chat Software
A search query for "free live chat software" yields over seven hundred million results on Google. Everyone is looking for free live chat software. If you want a better website than your competitors, that should worry you. One recalls an old quote from George Patton: "If everyone is thinking alike, then somebody isn't thinking." What's … Continued
06 Jul
Blog
11 Ways a Live Chat Feature can Boost Your SEO
Give an example of how a 24/7 live chat feature can boost SEO for your website? To help you determine the SEO benefits of implementing 24/7 live chat feature, we asked marketing experts and business leaders this question for their best insights. From increasing engagement rates to dwell time on your website, there are several … Continued