6 Free Ways To Build A Stellar Customer Service Team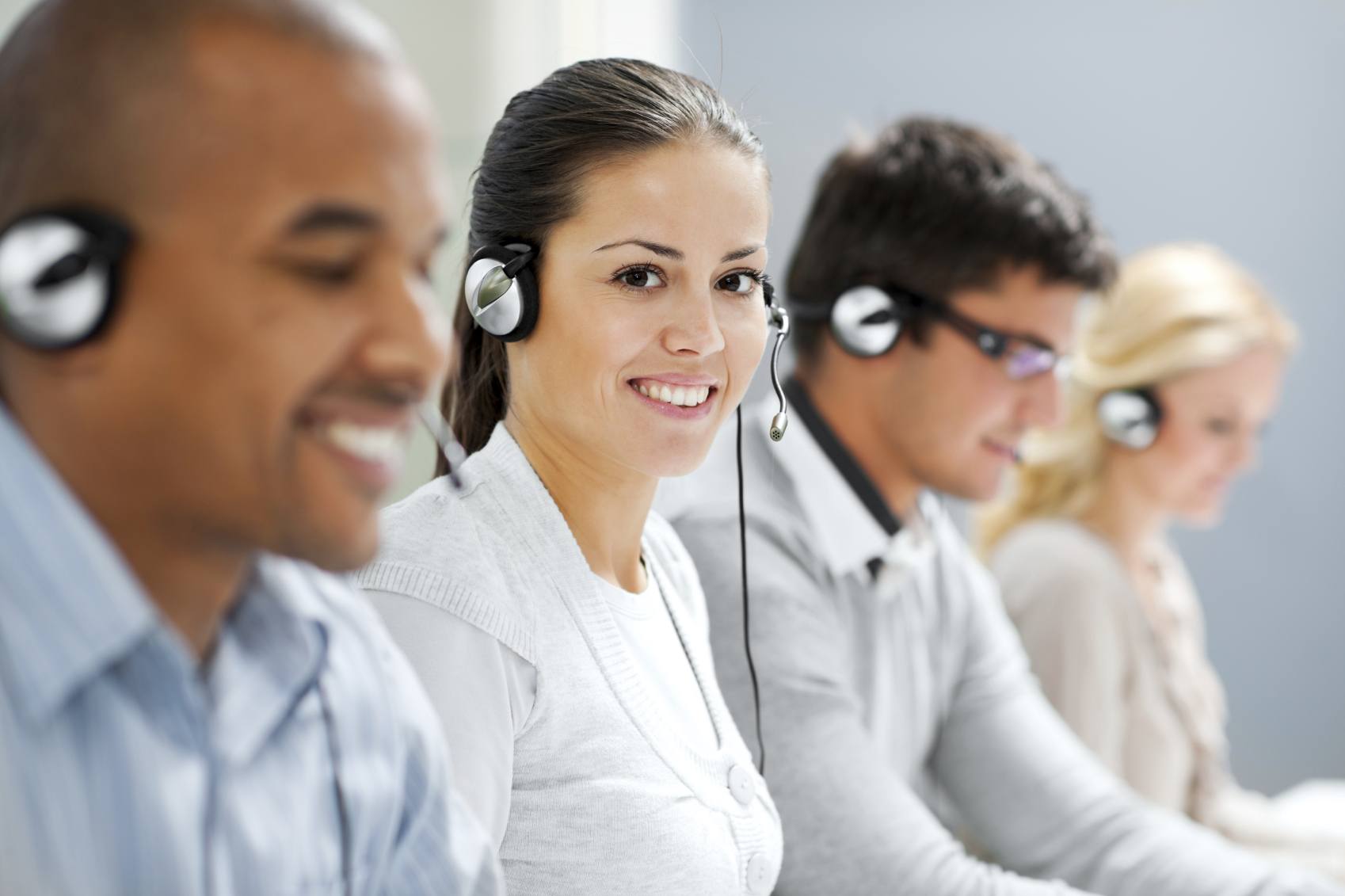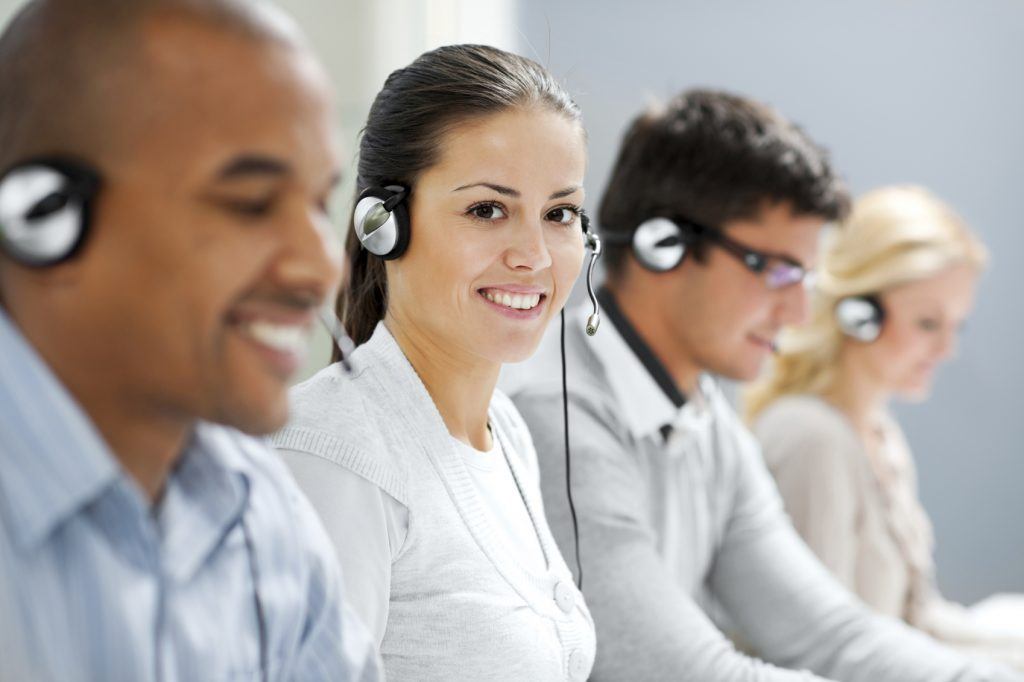 There is no doubt about it. Managing a small business is no walk in the park, but developing a stellar customer service team on a limited budget can feel like trying to sprint up the Rocky Mountains on rollerblades.
The first half of the battle for any business is attracting customers. The other half is getting them to return time and time again. That's where the dedication and proper education of your customer service team comes in. According to the recent Gallup Study, "State of the American Workplace," engaged employees are more likely to improve consumer relationships, resulting in a 20% increase in sales.
Customer service personnel are on the front lines each day, serving as the direct connection between your company and the world at large. They are in the trenches fielding questions, answering phones (or typing feverishly away in live chats), resolving issues and making sure even the most agitated customer is walking away with a grin on their face and skip in their step…or at least they should be.
According to a recent infographic published by Adweek, 43% of customer service agents say they feel unhappy in their role, and 52% believe their company is not doing enough to prevent employee burnout. But, fear not, we here at HelpSquad are about to let you in on 6 totally FREE (Yes, i said free.) ways that you can make your team happier and more productive.
Customer Satisfaction Surveys
34% of customers service representatives say that one of their biggest obstacles is a lack of pertinent client data. Customer satisfaction surveys are an effective and simple way for your employees to gain valuable insight on your consumer demographic, while allowing them to anticipate problems and preconceive solutions.
You (or your staff) can create your own customized, 10 item questionnaire by using one of the many free survey templates offered by TypeForm or SurveyMonkey. You can then utilize the results by sharing them with your team and developing a game plan to build a more personalized customer experience.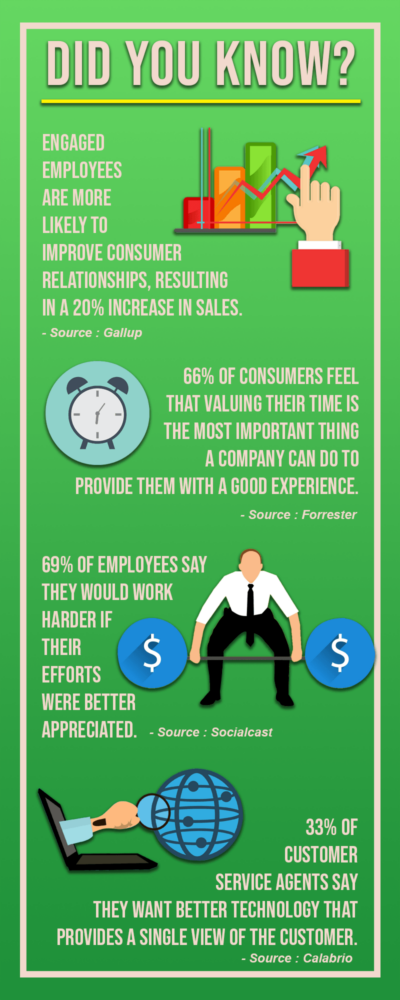 CRM Software
One of the most powerful moves your team can make is to cultivate a strong and meaningful relationship with your customers by providing a customized experience. Personalization is one of the major keys to retention. In order to achieve success, your agents must show purchasers that their needs matter, regardless of which staff member they interact with. However, as your client base grows, accomplishing this task will prove to be exceedingly difficult without the proper resources.
According to a recent study by Calabrio, 44% of customer service agents feel that one of their biggest issues is a lack of tools that are available to them, and 33% say they want better technology that provides a single view of the customer. So, before your staff drowns in a sea of sticky notes and overflowing files cabinets, consider implementing Customer Relationship Management Software (CRM).
A CRM system will allow your customer service representatives to input and store pertinent customer data, effectively laying the groundwork for enhanced communication, improved organization, and more precise analytical data and reporting. The amassed information can then be leveraged to maximize sales and make your customers feel recognized and appreciated.
The great news is that there are numerous CRM platforms with free starter plans that you and your team can utilize at no cost. Zoho, Hubspot and Agile CRM are a few of the more popular, and well-known options. However, PCMag.com ranks Apptivo as having one of the best free CRM's on the market, naming it editor's choice for its one-stop-shop capabilities, customizable interface, 24-hour support and high performance mobile app. 
Live Chat Challenge
As technology advances, instant results and immediate responses are becoming an expectation for consumers rather than a perk. Demand for live chat service on company websites grew by 8.3% last year, according to a study conducted by chat software company, LiveChat, and Inc.com reports that 44% of consumers believe that having questions answered by a live person during an online purchase is one of the most important features a company's website can offer.
Thus, if the idea of adding live chat software to your website's repertoire has not yet presented itself, there is a good chance that the concept will come into view in the near future.
44% of consumers believe that having questions answered by a live person during an online purchase is one of the most important features a company's website can offer.
If your team has already jumped onto the chat support bandwagon, they can brush up on their fundamental customer service skills by taking HelpSquad's FREE Live Chat Challenge. The online skill building game will test your representatives on their spelling, grammar and typing skills.
Limited resources and time constraints may prevent you from holding regular training sessions and seminars, but 21% of customer service agents say that they want more training. The Live Chat Challenge is one way you can challenge your employees now, while you lay the groundwork for informational sessions and trainings in the long-term. No downloads. Unlimited attempts. 100% free.
Empower Your Employees
Even if your employees have the required skills to provide your clients with the best customer service on the planet, they won't be able to produce positive results without the authority to make major decisions and resolve serious issues. When your customer service representatives have to triple check policies or jump through rings of fire just to issue a refund, it can lead to excessive hold times, a sense of disorganization and frustration among your clients and staff. 66% of consumers feel that valuing their time is the most important thing a company can do to provide them with a good experience, so give your team the power to do so.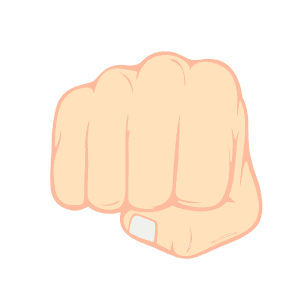 We're not suggesting that you run out and promote your top customer service agents to executive officers, but allow them enough leeway to remedy common issues on their own. Establish core values that will set them up for success, and stipulate clear guidelines and procedures on how problems should be resolved in advance. Then, have enough confidence in your team to step back and let them do the rest.  "I always tell my team that there's nothing that I can do that they can't do for a customer," says Eventbrite's VP of Customer Experience, Dana Kilian in her Inc.com interview titled, 10 Ways to Build a World-Class Customer Service Team. In short, let your staff shine by allowing them to do what they were trained to do: Make customers happy.
Make Sure Everyone Is On The Same Page
It's not enough for your employees to be experts within their range of responsibility. At the minimum, each staff member should be outfitted with a basic understanding of every department, including each area's main functions and the roles its members serve. In turn, interdepartmental communication will promote a shared understanding of your business's goals, encourage compliance with company policies and ensure that customers receive a consistent, streamlined experience.
The easiest way to foster cross-functionality is with transparency (and it won't cost you a dime). Hold monthly meetings and Q&A sessions with your employees. Allow them to voice their concerns, and give them the opportunity to ask company leaders hard questions. This will create an environment where your staff feels safe sharing their knowledge and, in turn, effectively inspire a team mentality.
Say Thank You (Recognition)
Lastly, but most importantly, say "Thank you!" 85 percent of employees say that being recognized makes them feel more satisfied with their job. And, it should come as no surprise that satisfied employees are proven to be more motivated and productive.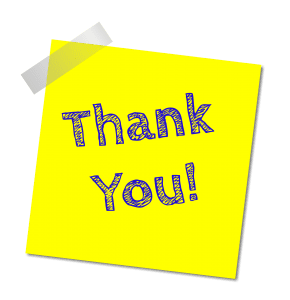 Not only is this suggestion the most crucial item on our list, but it is also one of the easiest and most effective options for building a solid customer service team. 69% of employees say they would work harder if their efforts were better appreciated. The best part is that acknowledging a job well done will only subtract mere minutes from your hectic schedule, and there truly is no right or wrong way to do it. Here are a couple ideas for inspiration:
Social Media Posts: Choose an employee that went above and beyond this week, and recognize their outstanding performance across your company's social media channels. Post their photo with a brief bio and explain why what they did deserves mentioning.
Homemade Thank Yous: Create a free, personalized and printable thank you card online using a program like Adobe Spark. You can design a beautiful card in just minutes. Then, leave it on your team member's keyboard or desk as surprise. Trust me. You'll leave them smiling.
Rotating Trophy: Turn a stuffed animal, action figure or whacky office good luck charm into a rotating trophy. Give it to your rockstar agent of the week, and let them hold onto it until they pass it on to the following week's customer service champion.
When you invest in your employees by implementing a few or even all of these tips, you're sure to notice a boost in morale and see an uptick in productivity. Don't worry about thanking us, thank them! And, before you know it, your customers will be thanking you.
Blog
Customer Service
HelpSquad
Live chat
Related Blogs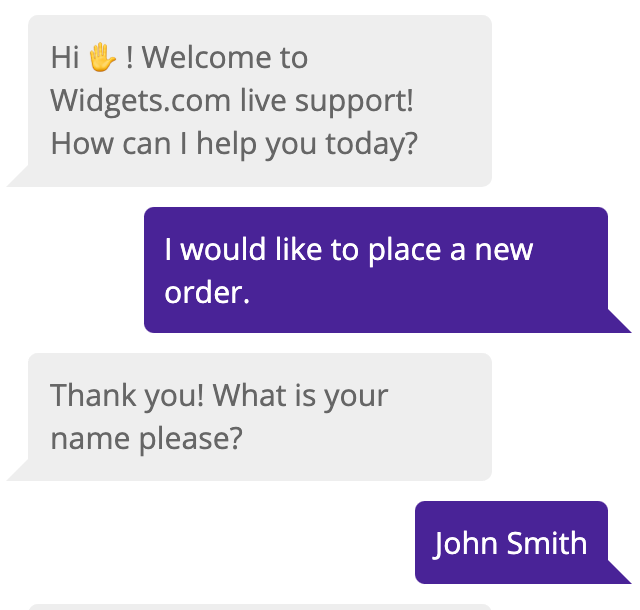 17 Jul
Live chat
Best Practices For Live Chat Agents
Live chat agent job became more and more important in the last decade. What would make a good live chat agents vs not so. Let's explore what the best practices live chat agents should follow.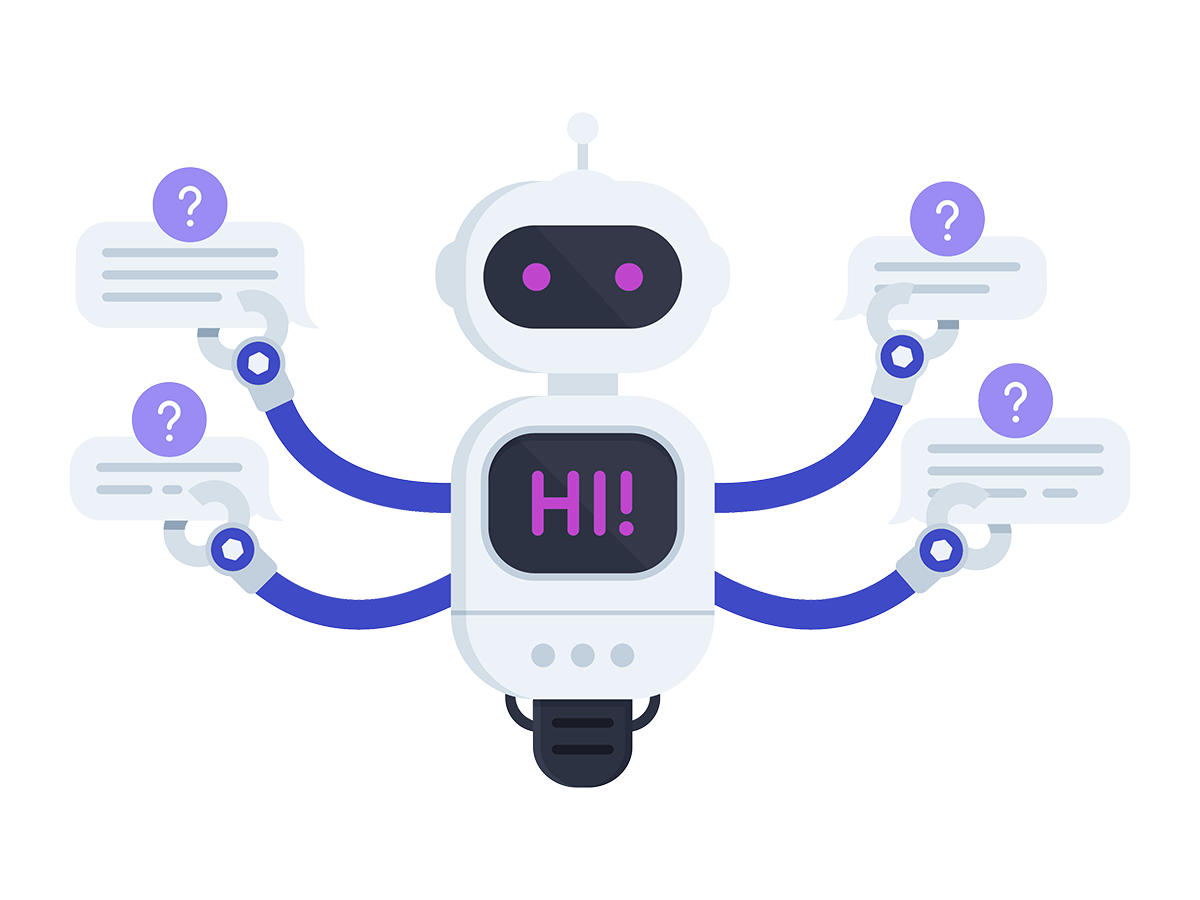 19 Jan
Customer Service
Unlocking potential of an SMS Chatbot with Examples
If you are implementing or re-designing an existing SMS Chatbot, this article is for you. Here, we review all the basic principles of SMS Chatbots and their best applications. We discuss the major differences between SMS Chatbot and a traditional web chatbot. We also show examples of successful SMS chatbot implementations powered by conversational AI. … Continued
17 Jan
Live chat
40 Canned Response Examples Every Live Chat Agent Must Have Handy in 2023
Providing consistent, fast, and helpful support to each customer can be a challenging goal for a contact center to achieve. A robust library of canned responses is a must have for contact centers to keep favorable customer satisfaction scores. Having an arsenal of ready-to-use, plug-and-send responses to common customer questions will lead to desired customer … Continued