Six Ways to Think Outside the Box to Get More Leads
16 Sep 2019 By:
Updated: 20 Jun 2022
The effectiveness of your conversion pipeline depends on your ability to generate a steady stream of leads.
However, creating an effective lead generation system is not entirely a simple matter.
There are many lead sources you can tap into, and a variety of tactics you can use to grab a lead's attention.

Unfortunately, they are not all equally effective. In addition, it can be hard to distinguish the methods that actually work from those that leave something to be desired. And, if you end up making the wrong choice, your lead influx and your profit margins will plummet.
With that being said, lead generation can also be quite easy to manage, provided you take the time to learn more about the available options.
Since you're probably too busy to carefully weigh the pros and cons of each, we've decided to make things easier for you.
In the remainder of this article, you can find a list of our favorite lead generation ideas (with a proven track record).
1. Use Trust Signals
The language you use on your website can be used to steer visitors towards taking your conversion call-to-action (CTA).
Obviously, if your goal is to convince someone to become a lead, certain word choices are more suitable than others.
For example, if you're offering a free trial for your services, but your pitch doesn't contain the word 'free,' your prospects will grow suspicious.
If you use the word 'free' prominently, with an added explanation of what it entails, the prospect will be more likely to trust your offer.
When it comes to making a purchase, trust is more important than you think. 31% of all adults surveyed say that trust in a brand matters "a great deal," and 37% of adults said it matters "a lot." (MarketingCharts.com)
Trust is what will drive someone to follow your CTA and become a lead.
2. Encourage Content Sharing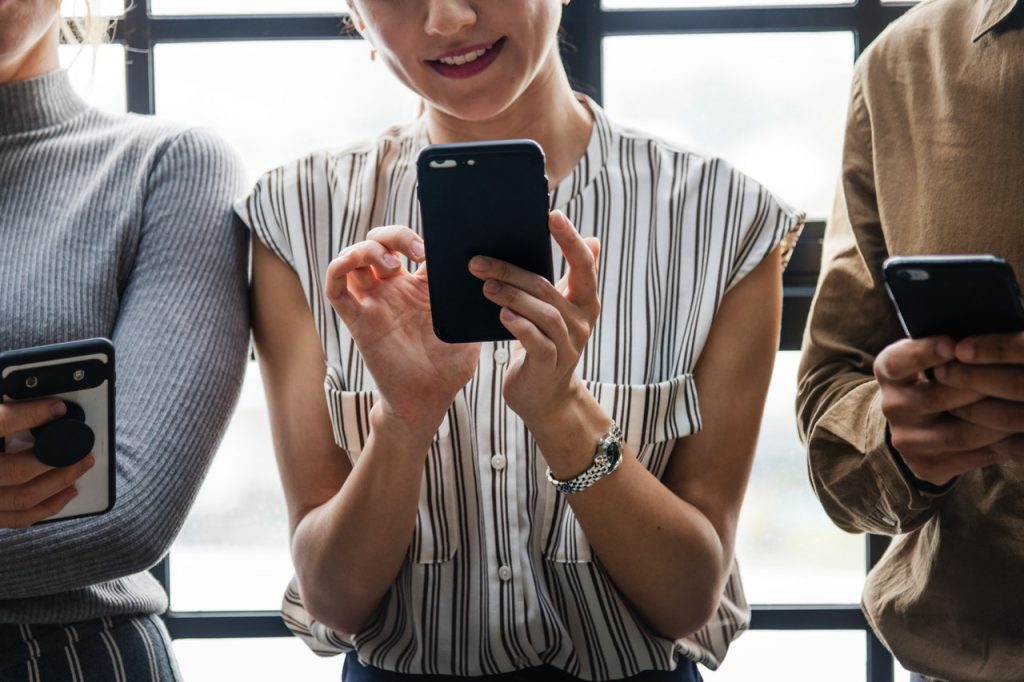 One of the best methods to generate leads without breaking the bank is to leverage your existing customers and subscribers.
People will be more likely to interact with your business if a person they trust encourages them to do so.
9 out of 10 online consumers trust user-generated content more than they trust traditional advertising (ZDNet).
9 out of 10 online consumers trust user-generated content more than they trust traditional advertising. @ZDNet
Click To Tweet
So, give your existing customers a convenient way to share your content.
Possible examples include adding a CTA button to your email newsletter, generating a post-checkout referral link for customers, or asking for shares on your social media posts.
3. Generate Leads at Events
Lead generation is not an online-only process.
You can also acquire many quality leads by talking with people in person.
According to a study conducted by Oxford, "approximately 40% of prospects become new customers with in-person meetings." (Oxford Economics)
Approximately 40% of prospects become new customers with in-person meetings. @OxfordEconomics
Click To Tweet
To find in-person opportunities, look for networking events in your local area, or host one yourself.
Attending networking events will put you in touch with industry experts and influencers. It will also help you spread the word about your business.
Hosting an event can be particularly beneficial for lead generation because you'll be able to fully customize your marketing efforts.
4. Find Content Ideas through Twitter Search
Many businesses leverage Twitter for lead generation, but few know how to use it to its full extent.
Case in point: did you know that Twitter has a built-in search feature?
This feature allows you to find out what people are talking about online, giving you a deeper insight into the topics your leads might be interested in.
To use this feature for lead generation, use the advanced search option to find out what common questions people have related to your industry.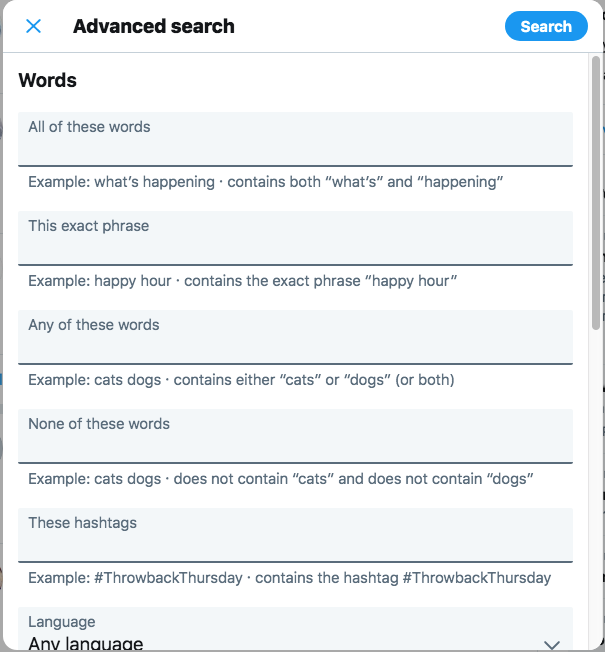 Then, use your findings to create content that answers their questions, and share it on Twitter with an appropriate hashtag.
5. Create a Quiz to Inspire Curiosity
Curiosity is a form of engagement and a powerful one at that.
If you manage to pique someone's interest, they will be more likely to pursue further interactions with your business.
One of the easiest ways to inspire curiosity online is to create a fun quiz.
To do so, create a list of questions (10 is a good number) on topics related to your industry.
Provide a high score feature so quiz takers can compete with each other for prestige, and attach a social sharing button at the end to increase your reach.
Here's a great list of free online quiz makers from Hubspot:
The Best 16 Online Quiz Makers in 2019 https://t.co/Qtu3h9aowv via @hubspot pic.twitter.com/iH0YGVTcDu

— Chris Makara 👽 (@ChrisMakara) August 12, 2019
6. Reduce Choice Paralysis
When you give a person too many choices, they will be more likely to abstain from action.
This phenomenon is called choice paralysis, and it can be highly detrimental to your lead generation efforts.


For instance, if a landing page on your website contains multiple CTA (call-to-action) buttons, visitors will be unsure which one to take, and they will likely bounce as a result.
Conversely, if you present visitors with only a single, well-defined choice, they will be more likely to take you up on your offer.
Conclusion
Lead generation is a long-term process, which is why it's imperative to use only those lead generation methods that provide a reliable ROI.
We have covered a number of these methods above, but there are others you can explore as well.
Whichever methods you end up using, remember that lead generation is not something that happens overnight.
Stick with what works, and you will get there eventually.
Related Blogs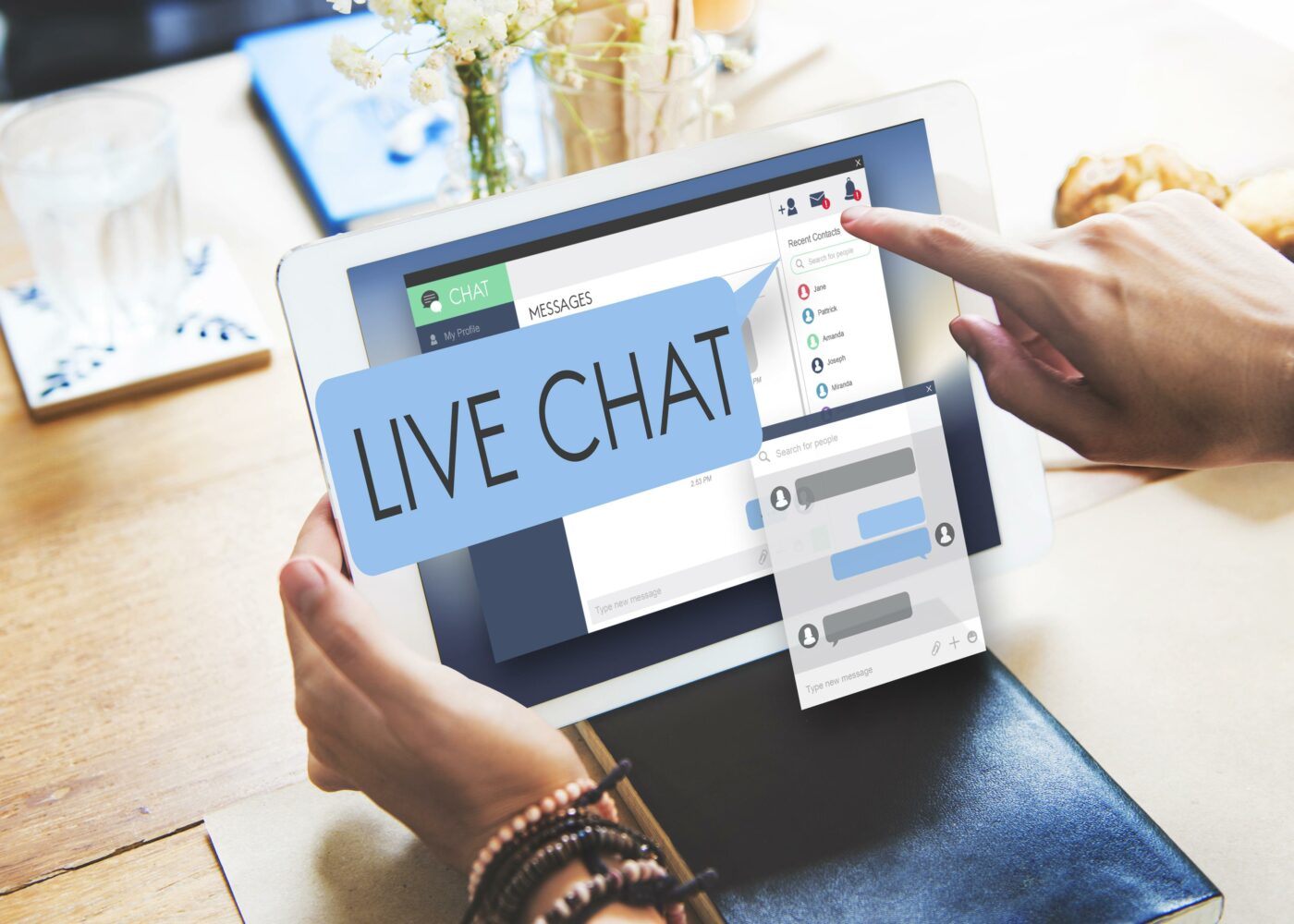 06 Jan
Blog
Best Live Chat Service You Should Use In 2023 [Comparison]
If you're shopping around for a live chat service, we've saved you some time by doing all of the research for you (you're welcome).  We also thought you should know that even as you read this, you are missing out on easily attainable website leads. These leads aren't soft leads either. We're talking about hot … Continued
03 Jan
Blog
The True Cost of "Free" Live Chat Software
A search query for "free live chat software" yields over seven hundred million results on Google. Everyone is looking for free live chat software. If you want a better website than your competitors, that should worry you. One recalls an old quote from George Patton: "If everyone is thinking alike, then somebody isn't thinking." What's … Continued
06 Jul
Blog
11 Ways a Live Chat Feature can Boost Your SEO
Give an example of how a 24/7 live chat feature can boost SEO for your website? To help you determine the SEO benefits of implementing 24/7 live chat feature, we asked marketing experts and business leaders this question for their best insights. From increasing engagement rates to dwell time on your website, there are several … Continued