Web & Mobile
Design and Development
Your website is your no. 1 sales mechanism. It can be as simple as an online business card or developed into a complex, yet effective marketing machine. It all boils down to how you want to attack the market. Regardless of your industry or your objectives, HelpSquad will collaborate with you to create an engaging, mobile-friendly design that will convert your website visitors into sales.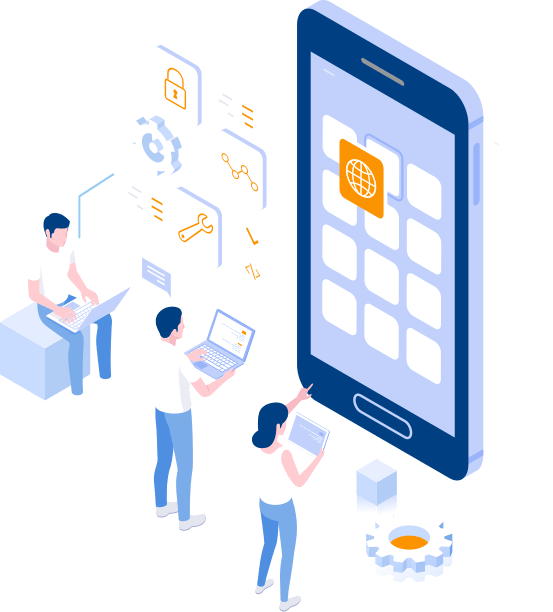 Digital presence is a key to success!
How do we know? The proof is in the numbers!
81% of buyers conduct online research before making a purchase. Thus, a growing number of shoppers are making decisions based on the experience they have when they interact with a company's website and/or branded content.
Our Design and Development Services
Whether you need a website remodel or a brand-specific mobile or web application, HelpSquad's team will work with you to bring your vision to life.  Our expertise goes far beyond design and development. Our experts also understand that the best way to deliver a successful online solution is to have a comprehensive strategy in mind. From user experience and search engine optimization to development and design, we've got you covered.

Website
Design and Development
Effective websites are all about appearance, usability, and accessibility. Our team will collaborate with you to provide a stunning, user-friendly, fast-loading website that will impress your visitors from the moment they arrive on your homepage.

Web Application
Design and Development
How can you grab and hold your audience's attention? Move beyond static, boring webpages. We'll help you create a dynamic, user-friendly web application that your website visitors will love.

Cross Platform Native Mobile App
Design and Development
The world runs on mobile communication. We can provide you with innovative, native mobile applications that are compatible across multiple platforms. The best part is that we'll save you up to 66% in costs with our ability to develop for three operating systems simultaneously.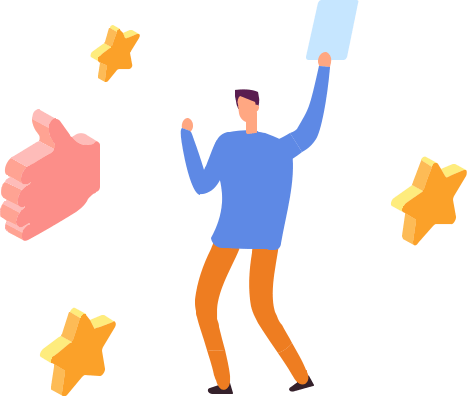 Custom, intuitive interfaces
We craft clean, engaging mobile and web solutions that are tailor-made to fit each client's needs. Whether your goal is to increase sales, generate leads or boost site traffic, we'll ensure that your product serves its intended purpose, while providing your customers with a user-friendly experience that accurately represents your brand.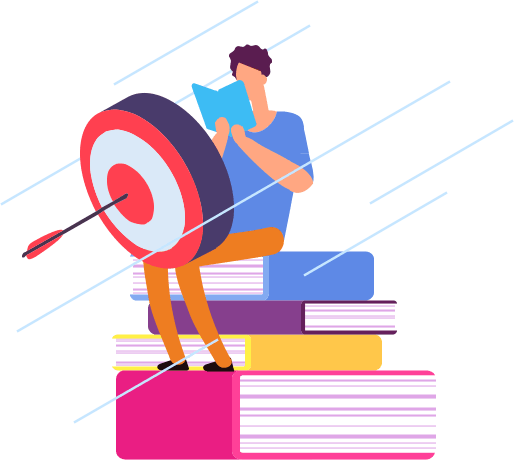 Blazing fast experience
It's not just the design of the finished product that matters. 47% of consumers expect a web page to load in 2 seconds or less, and a 1 second delay in page response can result in a 7% reduction in conversions. We'll ensure that your web or mobile solution's performance is at its peak on both mobile and desktop devices.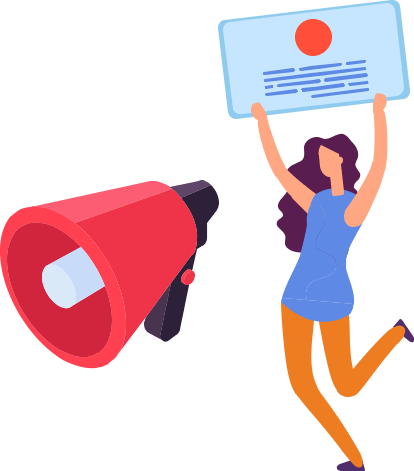 An experienced team
that communicates well
The HelpSquad team prides themselves on working closely with our clients. We know how important it is for your online presence to be a reflection of your brand. As your project progresses, we'll provide your team with frequent updates and adapt our approach in response to your suggestions.
A Cutting-Edge Technological Solution
The HelpSquad team uses cutting-edge technology to create some of the most innovative, user-friendly web and mobile development solutions in the industry. We implement Xamarin tools to develop all of our mobile products. Xamarin gives us the ability to write for native Android, iOS, and Windows applications simultaneously, saving our clients money and speeding up the development process. For web pages, we develop custom themes for our clients utilizing WordPress, a platform that is known for its easy-to-use back-end panel. This means that your team will have the freedom and ability to make adjustments to your project at any time.
01.
Specifing your needs and creating the strategy
The first thing we'll do is ask all the right questions. What do you want your web or mobile solution to feel and look like? What are your calls-to-action? HelpSquad's team will take your vision and turn it into an online experience that will increase traffic, capture leads, and produce results.
02.
Executing the plan: design, development and launch
Once we know what will go into developing your custom web or mobile application, we'll begin drafting the design. Our team will create mockups and periodically get your feedback throughout the development stage to make sure we're headed in the right direction.
03.
Review the results and optimize the performance
We will meet with you to analyze how visitors are reacting to the newly implemented web or mobile solution. Have sales increased? Are there spikes in traffic during certain times? We'll help you identify any areas that need improvement and tweak the product accordingly.
Success Stories
It is one thing to start a relationship. It is another to ensure that every client walks away feeling excited about their experience. We've helped hundreds of clients improve their UX and make an impression on the web.  We always go the extra mile. For us, it's not just about ticking off check boxes.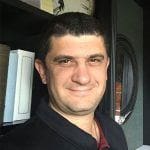 Michael Kansky
CEO, Woodsman
Michael is our Founder, CEO and fishing buff. His entrepreneurial spirit and surplus of wisdom is what keeps this well oiled machine running. Michael works endlessly on our business goals so that any spare time he has can be spent wandering the woods.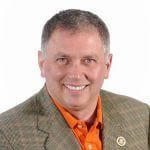 Michael Khavinson
Partner, Train Lover
Michael is our Partner, model train enthusiast and antique ship fanatic. He is the wizard behind the curtain. He provides strong productivity, expansion opportunities and tropical freshwater aquariums.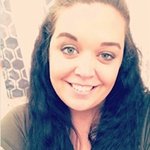 Janna Kline
Operations, Tattoo Enthusiast
Janna is our lively Account Manager and comedy relief. She makes it a point to stay connected to our clients and the vision they have for their business while maintaining the highest record for laughs in the office. When Janna's not organizing ongoing operations, she's probably getting another tattoo.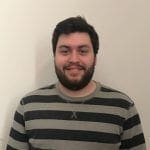 Eric Witchin
Developer, Woodworker
Eric is our Senior Technical Genius and whiskey connoisseur. When he's not programming or building system features, he can be found in his garage building homemade woodworking projects. If Nick Offerman and Elon Musk had a child, it would be Eric.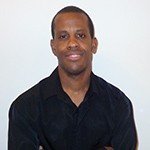 Michael Kitt
Squad Leader, Movie Buff
Michael is our Squad Leader, lover of competition, and fine tuner of support interactions. He maintains a deep understanding of clients individual needs while sustaining the gold metal as a recreational movie goer. Kitt keeps structure to our team and is the 3rd in our collection of Michaels.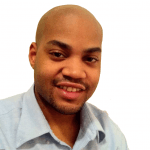 Garland Robinson
Client Services, Gamer
Garland is our Customer Engagement Ninja and avid gamer. He has an acquired fondness for science fiction novels, comic books and the highest quality of sales and customer support. When Garland isn't asserting his attention to customers, or under the hood of a compact sports car, he's having fun with his 2 children.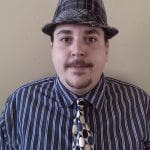 Chad Lower
Customer Expert, Hockey Nut
Chad is our Creative Solutions Artisan. As a lead live chat agent, hockey fan and adult Pokemon trainer, Chad goes above and beyond to guarantee success. He brings a level of ingenuity and adventure to the group, even though he thinks "he's not a very exciting person".
Some of the projects we've done
Our portfolio is our pride and joy. See for yourself how our experience, work ethic, and sense of design have collided to produce these successful, stunning web and mobile development solutions.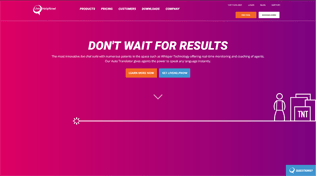 LiveHelpNow
Web development
LiveHelpNow needed to breathe new life into their existing website. Find out how our team of front-end developers took on the challenge by implementing numerous animations into only a handful of frames.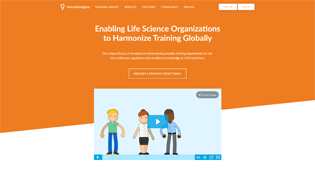 LearnaboutGMP
Web development
Learnaboutgmp.com wanted to simplify the structure of their website by having every course, article, blog post, and community forum available in one place. Read about how the In'saneLab team accomplished this by combining a large number of resources into a single Training Library.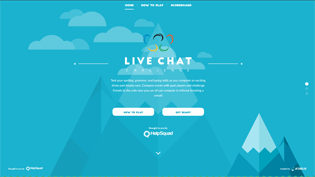 Helpsquad Challenge
Web development
Learn more about the web application development process behind the creation of the HelpSquad Live Chat Challenge Game. Get an inside look at how our team boosted HelpSquad's web traffic with this branded, interactive product.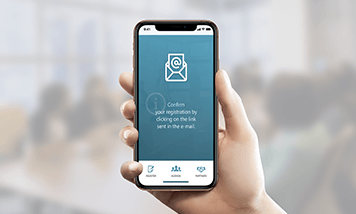 MDBTS Mobile app
Mobile development
Microsoft needed an application to showcase and organize their event. We delivered. Check out the multi-platform application In'saneLab developed for the Microsoft Digital Business Transformation Summit.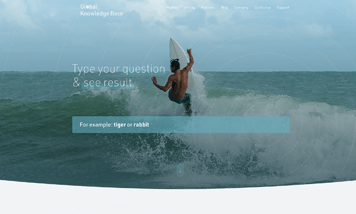 Global Knowledge Base
Web development
Global Knowledge Base was in need of a "from scratch" website to showcase their brand and knowledge base product. Check out the sleek, streamlined design we've been hard at work on.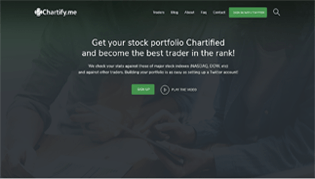 Chartify
Web development
Our friends at Chartify.me had a brilliant vision to create a web application for day traders that would simplify and organize stock trader ratings and portfolios. See how we helped them bring their vision to life.
Success stories - what results do we create?
1800%
Increase in amount of leads
The web and mobile development projects we have completed for our customers have increased leads by as much as 1800%.
750%
Increase in sales
Our clients have seen as much as a 750% increase in sales after implementing their new In'saneLab created mobile and web applications.
1000+
Job applications gathered
Its not always about leads and sales. We've even helped one of our clients garner as many as 1000+ job applications during an employee branding campaign.
Let us contact you to discuss web & mobile design and development