Business Communications: The Age of Virtual Connections
Virtual business communications have a longer history than one may realize. 
Pre-colonial Native American tribes used smoke signals to deliver messages. Europeans transmitted information between cities using a visual telegraphy system in the late 18th century. And once Samuel Morse patented the telegraph in 1844, the virtual communications rapidly gained speed on the information-sharing highway.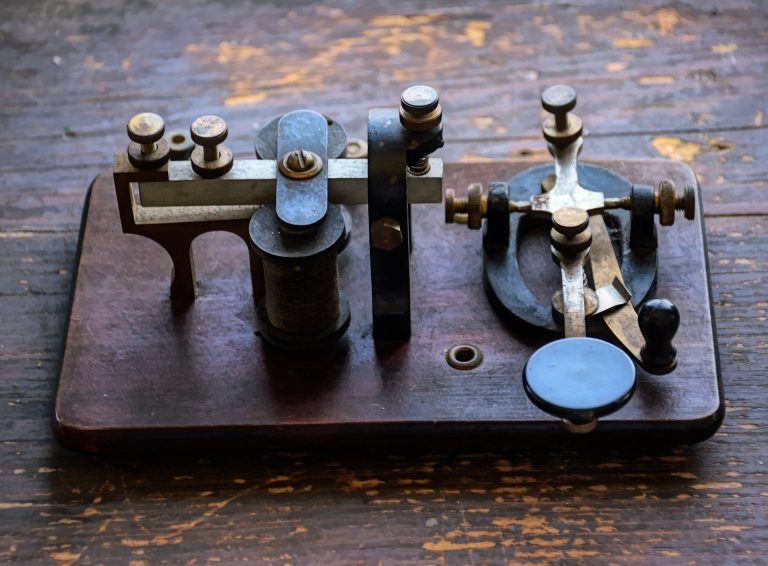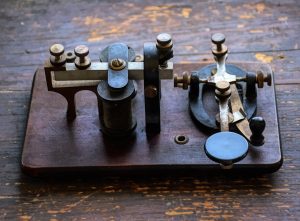 In the modern era, telecommunications have been a helpful tool to the business world for decades. But when a global pandemic stopped the world in its tracks, they became the only way of business communications. 
Virtual Business Communications Become the New Way Professionals Connect. 
The COVID-19 pandemic forced the U.S. workforce to adapt to the new circumstances overnight. While some employees are considered essential and continue to go to work, others turned to remote options. Before the pandemic, the movement toward working from home was gaining momentum, as the trend grew by 159% between 2005 and 2017. (Forbes) However, only 29% of Americans could work remotely, either full time, part time, or occasionally in 2018. (U.S Bureau of Labor Statistics) 
As the threat of the coronavirus approached many employers moved to the remote work option. One survey of 158 U.S organizations in mid-February reported that 46% of responders already began remote work implementation. (Willis Tower Watson) These numbers only grew as state mandates forced businesses across the nation to close in the efforts of safety through the months of March and April of 2020. 
With the remote work shift came major changes in business communications. With a variety of tools available to support virtual connections, their use ballooned rapidly. For example, the video conferencing software Zoom reported 200 million daily users on average in March. Before the pandemic, the platform hosted a maximum of 10 million users daily. (Reuters)
Changes in business communications bring along some challenges, some lessons, and some predictions of what can become permanent shifts in American workforce. 
Clarity and Empathy in Virtual Business Communications. 
It's in the time like this employees realize how much of interoffice communications they had taken for granted. A quick chat by the water cooler, a face-to-face meeting, or a verbal clarification on project details used to go a long way. Maintaining clear communications while everyone works from home is both challenging and essential. Reevaluating communication strategies within the company, therefore, can be a crucial step in the adjustment process.
"A good paragraph in a single email can save hours of back-and-forth on Slack and make a long meeting redundant. Knowing when to have a Zoom call instead of a long email thread can save the business days. Those who invest some more effort in communication can make a big difference. And that is a lesson that will be valuable post-COVID-19." (Aviv Ben-Yosef)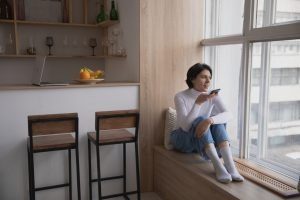 Additionally, it's important to keep in mind that some business communications might be affected by people's state of mind. It is a stressful time for everyone and both the threat of the deadly virus and the changes the pandemic brought to everyone's routines can cause major anxiety. Some people might be quarantined alone. Others, even if they are in the company of their families, might welcome a connection with a colleague just to change the atmosphere and break up the routine. 
"We humans are designed to connect with others, and we need the sound of other human voices to begin to do that at the simplest level.  It makes us feel as if we're not alone and that helps with feelings of anxiety that often develop as isolated thoughts. And, of course, conversation of the virtual kind is still possible even now with many countries and locales in lockdown and social distancing in force.  So, fire up Zoom and star connecting." (Dr. Nick Morgan)
Virtual Meetings: Are They Here to Stay?
Speaking of Zoom, as statistics above showed, virtual meetings have become the go-to tool during the pandemic. The popularity of video conferencing spread across all industries. Government officials host town hall meetings and teachers use the various video-call platforms to support distance learning. Fitness instructors broadcast workouts and other professionals connect daily to discuss important issues. 
Two questions then arise. How long can the American workplaces continue to operate on a virtual basis? Moreover, could this become a permanent shift in business communications? 
Business development coach Dan Storm of Lehigh Valley Sandler training switched to virtual training after his offices closed for face-to-face business. He said his company is now discussing the possibility of moving a larger potion of its training to virtual platforms for the next two years. "Our new model considers about 50/50 virtual to in-person training," Storm says. "Before the pandemic we did 80% of our training face-to-face. We can do more consistent things now. There are a lot of opportunities."
Other professionals agree that virtual connections may lead to more efficient business communications. 
Amy Keats, a consultant for J. Hilburn men's custom clothing company, says business communications have become more focused during the quarantine. She says she finds herself "reaching out with purpose" to her potential clients now. She explains that she has more concentrated connections, as opposed to more general conversations and networking communications she had before the quarantine. 
Current research supports the notion that remote work and virtual business communication might stay for the long run.
A Gartner, Inc. survey of 317 CFOs and Finance leaders on March 30, 2020 revealed that 74% will move at least 5% of their previously on-site workforce to permanently remote positions post-COVID 19. (Gartner)
The experiment of mostly remote work during the COVID-19 crisis proved that such arrangements can work for many companies. The measure might prove to be a major cost-cutting solution for economic recession the virus threatens to bring, Gartner projects. 
"I have no doubt that the current COVID-19 crisis has propelled the use and reliance of virtual communications, a trend that was accelerating even before COVID-19. [The virus] simply put the trend on steroids.  We will all be expected to master the virtual technology as it develops, and participate fully in the virtual meeting community, with all of its evolving rules of etiquette, protocol, etc.  

Having said that, this increased comfort with virtual communications will also heighten our sensitivity to the advantages of the face-to-face physical meeting, something that I think was being lost in the pre-COVID-19 trending of virtual.  I think we are probably all yearning more than a bit for the "human" connection: technology has not yet figured out how to share a virtual beer together, or how to generate the kind of spontaneous relationship-building that a conference event can create."  (Dean Foster, DFA Intercultural Global Solutions)
In other words, virtual business communications might not transform the entire professional world. However, companies everywhere plan to at least expand on them significantly post-quarantine. Coincidentally, between the forced remote work experiment and technological innovations, the time for such expansion is right. From telemedicine, to agent-assisted live chat customer service tools, the services that go hand-in-hand with virtual business communications are gaining popularity and will continue to do so. 
Related Blogs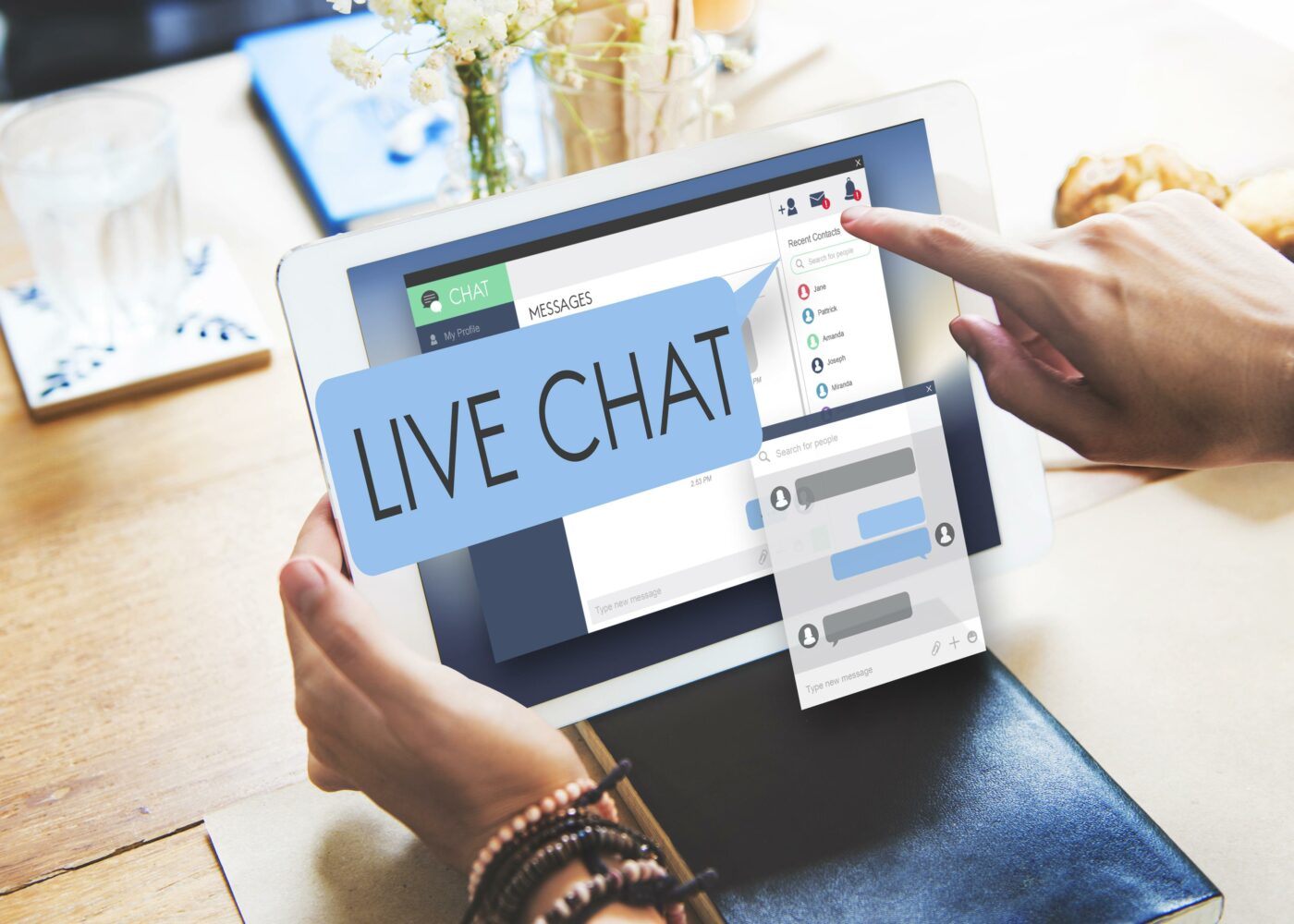 06 Jan
Blog
Best Live Chat Service You Should Use In 2023 [Comparison]
If you're shopping around for a live chat service, we've saved you some time by doing all of the research for you (you're welcome).  We also thought you should know that even as you read this, you are missing out on easily attainable website leads. These leads aren't soft leads either. We're talking about hot … Continued
03 Jan
Blog
The True Cost of "Free" Live Chat Software
A search query for "free live chat software" yields over seven hundred million results on Google. Everyone is looking for free live chat software. If you want a better website than your competitors, that should worry you. One recalls an old quote from George Patton: "If everyone is thinking alike, then somebody isn't thinking." What's … Continued
06 Jul
Blog
11 Ways a Live Chat Feature can Boost Your SEO
Give an example of how a 24/7 live chat feature can boost SEO for your website? To help you determine the SEO benefits of implementing 24/7 live chat feature, we asked marketing experts and business leaders this question for their best insights. From increasing engagement rates to dwell time on your website, there are several … Continued