Hospitality Sales After The Pandemic: A Story of Smart Marketing
"Here we go, again!"
Lily sat at her dining room table with her laptop still open. Following a few weeks of complete uncertainty, it was nice to at least hear something from Jack. 
The famous Hotel of the Future which Lily has been managing for a few years now, temporarily closed its doors. Similar to many other hotels around the world, it had to shut down in response to the coronavirus pandemic. Jack, the hotel's owner, didn't want to take any chances. So as soon as the news of state and federal governments announcing closures of schools and offices spread, he sent all the staff home. 
Even though some essential travelers still had their obligations to fulfill and needed a place to stay, Jack didn't want to risk getting anyone sick. He canceled reservations himself and refunded guests' money. He even promised a future discount to some regulars, just to compensate for such drastic measures.
Lily has been home alone for the last three weeks. She tried to occupy herself with her favorite hobbies of reading and painting, but what she really wanted to do was go back to work. Lily longed to greet guests in the front lobby, see the friendly faces of her staff. She even missed George, the little room service robot, who must look so lonely now, sitting in a closet in an empty hotel.
And even though Lily had a standing bi-weekly video-chat date with Jenny, dear friend and the restaurant manager at the hotel, Lily's homemade cappuccinos had nothing on the ones Jenny made at the hotel bar. (But Lily was still thankful for modern digital technology that allowed her to connect with friends and her work family during the quarantine.)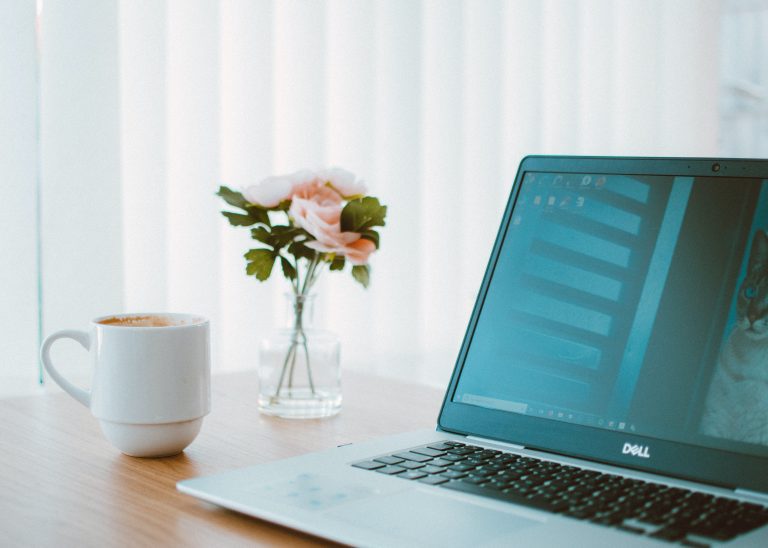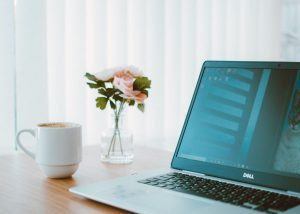 Here is a task for you: raise hospitality sales after the pandemic, when no one wants to travel.
Lily has just gotten off the video call with Jack. He told Lily he was not sure when the hotel would reopen. However, he wanted her to start thinking of future strategies to boost business once the quarantine was over.
"We will reopen, I have no doubt," he said. "And we will come back stronger than before. I have faith in us, Lily. And particularly in you. You created the hotel of the future, you took everything to the next level. Business was booming before all this happened. So I want you to start thinking about what we can do to get it back up there. Hospitality sales after the pandemic will definitely be hard to keep up. People will not want to travel or stay in a hotel. People will be afraid. Think about what we can do. How can we ease everyone's fears? What can we do to boost our sales? How can we make our hotel a home away from home again?"
So there Lily was again, tasked with an seemingly impossible mission to turn things around. This time her enemy was not fierce competition or outdated technology. Now, she faced a global scare of the coronavirus. This time Lily had to figure out how to raise hospitality sales after the pandemic. Not an easy task, to say the least.
Getting started: what we have at hand.
The next morning, Lily was ready to get to work. Working from home would take some getting used to, as she had never done that before. But equipped with a good attitude and her little office setup at the dining room table, she was ready. 
First, Lily decided to find out what was at hand. She dove into the sea of information online. Projections, reports, and forecasts from top experts in the hotel industry would help her assess the picture. Leading industry information hub, Hospitality.net offered a variety of articles about the current situation. 
According to CBRE's Senior Managing Economist, Jamie Lane, the lodging industry will face two significant headwinds: the continued need for social distancing and a contraction in overall economic activity. (Lane, 2020).
Lily learned that CBRE, a credible real estate firm, estimated that overall hospitality revenue would decline by 37% in 2020. Economic contraction would cause more than 60% decrease in revenue in the second quarter of 2020. Prior to the COVID-19 pandemic, CBRE had forecasted a 0.1% in overall revenue decline. 
But there was hope ahead. Historically speaking, in 2001 and 2009 the hospitality industry experienced a decline due to economic recessions. But in both cases the revenues recovered quickly in the following years. Experts projected the decline of 2020 to be worse than in the previous two instances combined. 
However, according to CBRE, the economy should rebound quickly and more strongly due to a resiliency in travel demand and a strong hotel revenue recovery plan. (Lane, 2020)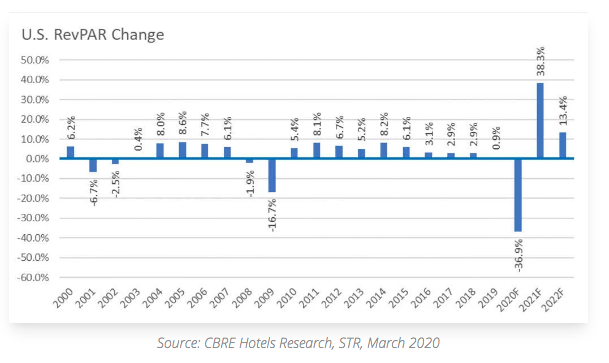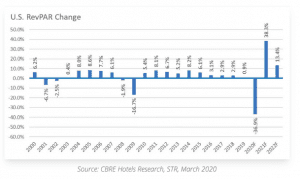 Therefore, hospitality sales after the pandemic, in 2021 and 2022 would not only recover. But they would grow beyond the pre-pandemic numbers, Lily learned from the report.
"Well, that's good news," Lily said to herself. "Not all hope is lost."
A different plan for a different world.
With the positive prognosis ahead, Lily felt optimistic about the future. Furthermore, she wanted to stay organized and plan everything and do it in sections. She knew that it would take some effort to get the hotel revenues back to what they were before the pandemic. To have them grow beyond that would also require some changes. Not changes to the hotel – the grand Hotel of the Future renovations took care of everything any guests would ever want. But changes to the way the hotel would present itself to potential guests and attract their business.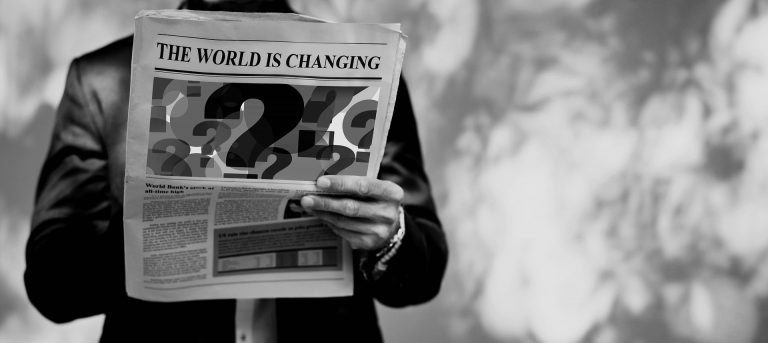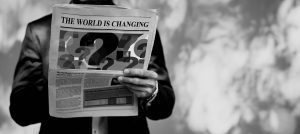 The world after the coronavirus outbreak would be different. Hospitality sales after the pandemic would differ from those before the pandemic. So should the sales strategies.
Available resources to stay afloat.
The hotel remained closed and no one had a date in mind for when traveling could resume. Lily knew that there would be no reservations coming and, therefore, no revenue in the near future.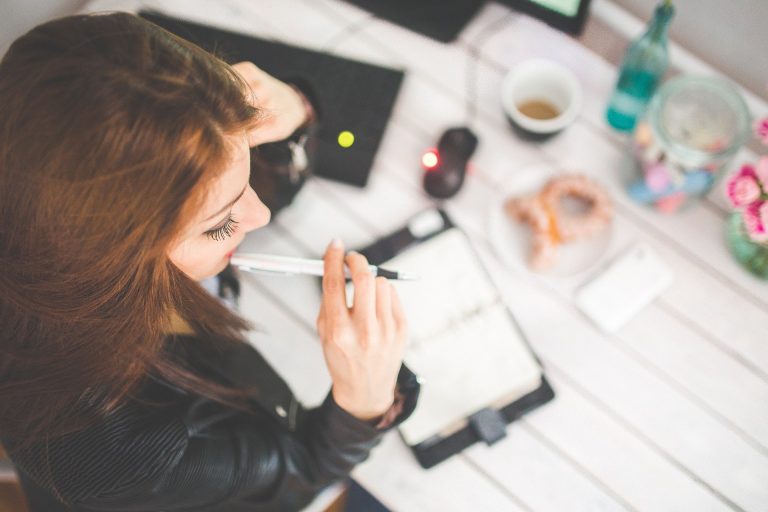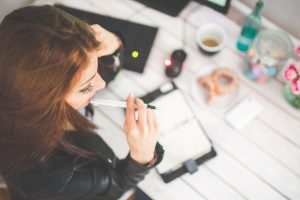 So a logical thing to do was to look for available resources and seek advice on how to stay afloat. Lily already went through a list of dos and don't for small businesses during the pandemic. She and Jack already discussed how the hotel could help the communities shortly after closure. They donated certain supplies, such as toilet paper and whatever food was left at the restaurant at that time. They took care of their staff as much as they could and checked on everyone often. 
State and federal government offered stimulus funds to small businesses. The next step was for Lily to apply for any loans and grants available to keep the business afloat while closed. So Lily reviewed all the information on small business resources she could find and filled out all the paperwork. 
With immediate relief things in place Lily moved onto the next step. 
Online presence, marketing, and outreach.
According to Hotel Management advice to hoteliers, time in quarantine is like no other to up the marketing game. Lily thought that made sense. After all, she now had all this time to do things she never had time to do before. So many things she needed to review and update. Now she could really focus on them and give them due diligence. 
Website revamp
Lily has had the website revamp on her to-do list since the grand reopening of the Hotel of The Future. The hotel advertised some of the key new features and portions of the website showed off the advancements. But overall the website needed a good reboot.
"No time like the present to do this," Lily said before she set off on her mission.
She decided to start with photos and videos for the website. Some of those she had laying around since the renovations. But now that the hotel stood completely empty, Lily decided to take the opportunity to get some cool footage of all the rooms – from the restaurant to guest rooms to the yoga studio. 
This was also a good time to put her brand new phone to good news. She bought it while stress-shopping online last week. Turned out it had some awesome features that made the footage look phenomenal. Lily even created a virtual tour of the hotel, showing off all the features of the hotel; and there were plenty. It wasn't the Hotel of the Future for nothing!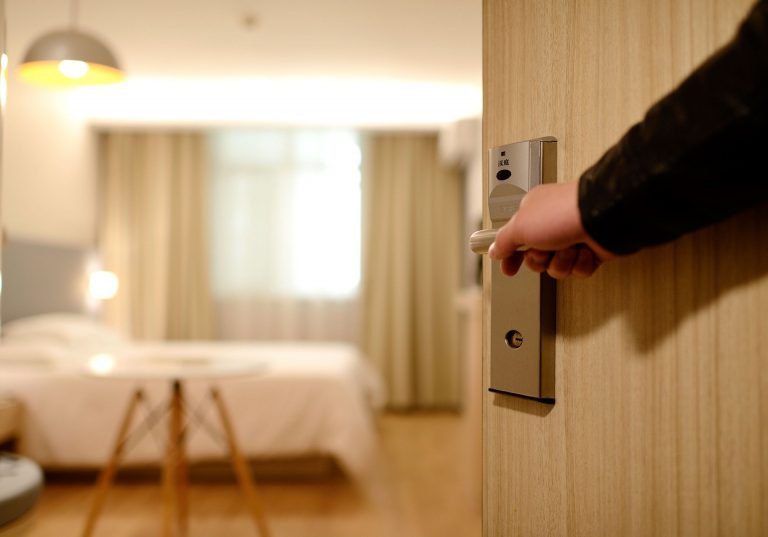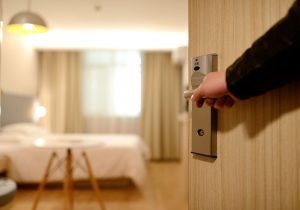 With the help of a web development company, Lily was able to recreate a true state of the art site. One of the brand new feature was the addition of live chat. With it potential customers could connect with staff if they had questions about anything – from current closures to future reservations questions. 
Lily's favorite feature was the 24/7 service available at the customers' fingertips even after hours. Sometimes a customer could have a question when the hotel staff wouldn't be available. In that case, additional outsourced agents would come to the rescue and answer the inquiry. During busy times these agents could also help with additional sales and tech support, as well.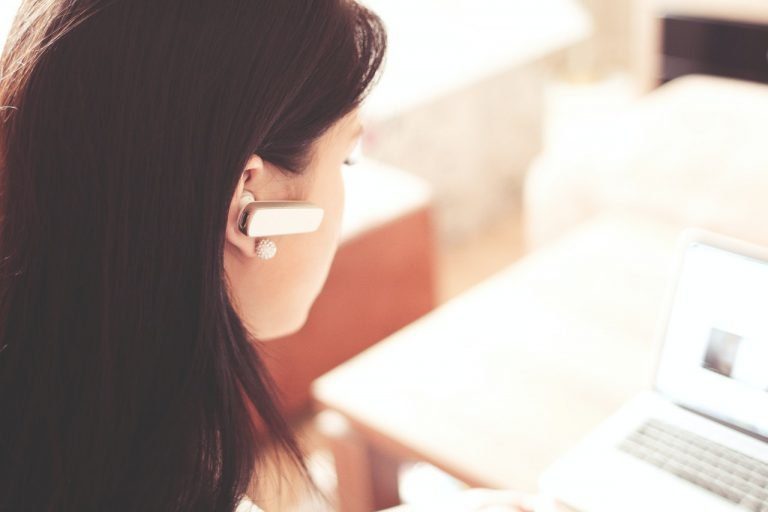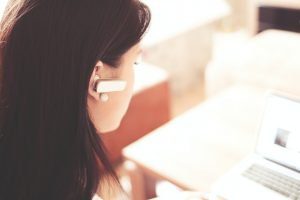 Brand new blog
Next, Lily decided the hotel needed a blog. She read a lot of expert advice on blogs. Some argued that having a blog would be beneficial for a hotel business. 
On it she could post the photos and videos she now had. She could write about the renovations the hotel underwent, new features, new amenities. 
She could also write about the current challenges. After all, hospitality sales after the pandemic would be a problem for everyone. Helping fellow entrepreneurs in the industry would be important, Lily thought. 
Providing value to the hospitality community and to potential customers would be a great way to attract traffic to the new website. It could also be an effective tactic to stay relevant during the closure. 
She could post interviews with fellow hoteliers, industry experts, and past customers. Lily was once again thankful for modern technology as she could conduct many of the interviews through video conferencing software. Everyone could stay safely at home and still have a nice discussion about pressing issues. 
While putting together her blog, Lily read what seemed like thousands of other hoteliers' blogs. Some of them were so stellar, so informational and entertaining. Lily hoped that she put together one that would be on par with those.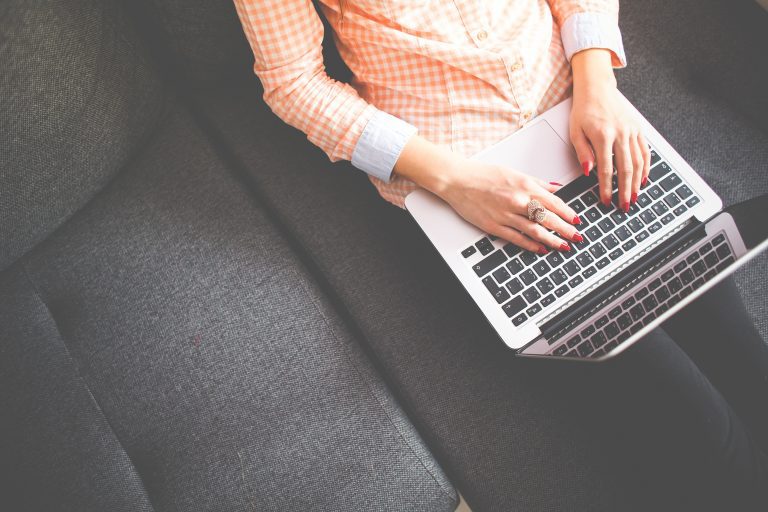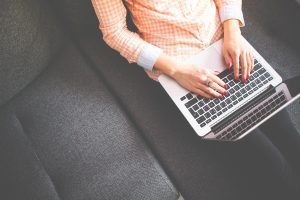 Social media outreach
Now that Lily had a brand new website with beautiful visuals and a blog with useful content, she needed to promote it. So she set out on a marketing mission for the history books!
She teamed up with the hotel's marketing department and everyone got to work. Together they put together a campaign that promoted the hotel and its amenities. Since Lily could not take any bookings right now she realized that her goal during the pandemic would be a bit different. Instead of trying to get people to come to the hotel's website and book a room, what she needed to do now is stay relevant. Provide value to not just potential customers but anyone and everyone. Such a tactic would increase brand awareness.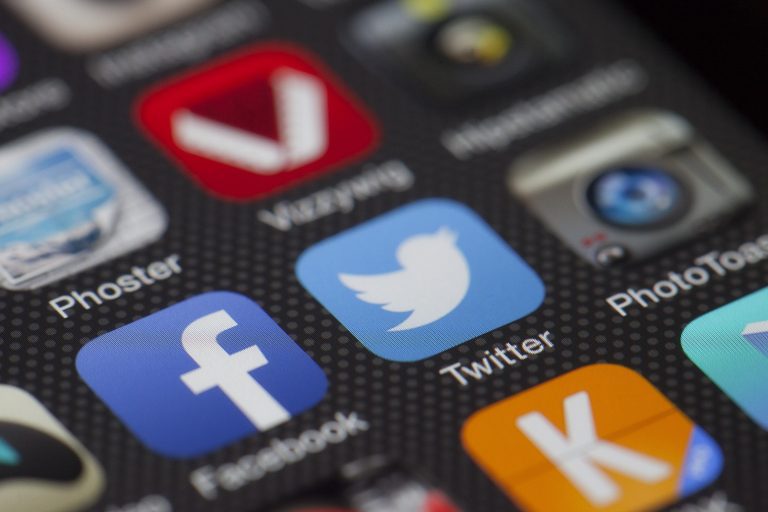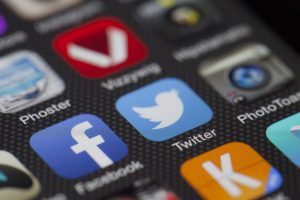 "Hospitality sales after the pandemic will be based on what we do now in terms of providing value to the people," she told her team. "Everyone is scared, worries, bored, and restless, sitting at home for who knows how long. We can ease their fears, calm their anxiety, provide some useful information, and maybe entertainment, too. If we do that people will remember us. They will recognize our brand. Then when it's time to leave the house and book a next trip, maybe they will think of us."
With that the team focused on value, value, and more value in its marketing efforts. It would take time to know if that would work, but Lily had a hunch that it would. 
Online Reviews
"Ah, customer reviews, my old friend," Lily smiles, looking at the next item on her to-do list.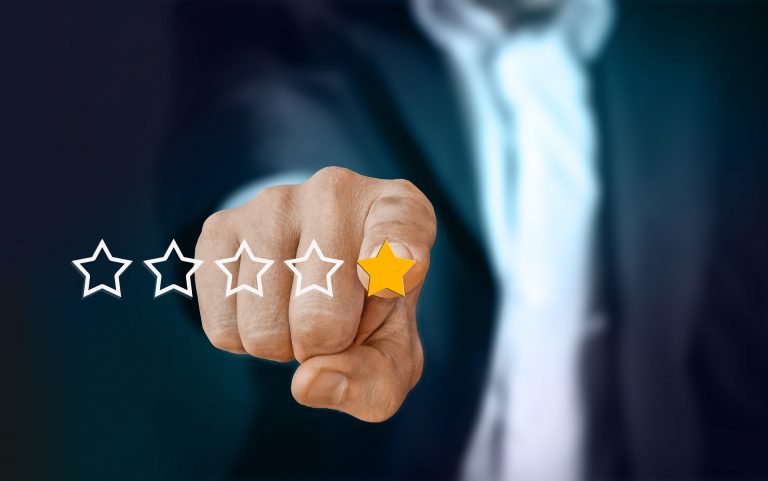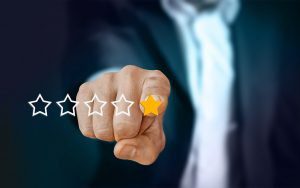 She felt a bit nostalgic. After all, customer reviews were the thing that inspired the Hotel of the Future project. It seemed that not so long ago Jack called Lily into his office. He told her that the hotel was not doing well, and asked her to come up with a solution. Unsure of what to do at first, Lily decided to ask the people who mattered most in the hospitality business – the hotel guests. 
She used a feedback kiosk to ask questions, get an idea of what customers thought, and to come up with a plan for improvement. Asking customers for feedback and following their suggestions lead to the renovation of the hotel. Lily implemented new technology. She increased green initiatives and improved the food and material waste situation. She personalized guest experiences and overall took customer satisfaction to the next level.
Now it was time to really pay attention to the reviews online. Lily took the time to see what was out there. She read every piece of feedback she could find. She replied to each one.
"Why do you spend so much time doing that?" Jenny asked during one of their chats. "Some of those reviews are so old. People wrote them before we renovated, so their complaints don't even matter anymore."
"Ah, but they do," Lily replied. "Every review is important, whether it's good or bad. What really matters is that we value each customer, each reviewer so much that we reply to everyone. We show our guests that no matter what they think of us, we care enough to listen. That is what inspired the Hotel of the Future project and we must stay true to it."
Hospitality sales after the pandemic: Rates.
With the new marketing strategies in place, Lily had one more thing to do. Decide what to do with the actual hotel rates. How hospitality sales after the pandemic would differ from those before was obviously impossible to tell. 
Lily thought about lowering future rates. Perhaps, if the prices seemed more affordable, more travelers would come back after the pandemic. 
Then she came across an interesting article that advised to do just the opposite.
"Studies have shown that hotels that are the fastest to drop their rates and who drop their rates the deepest can be the last ones to recover when demand comes back," said Dan Skodol, a hospitality and travel industry revenue management, pricing, and analytics expert at Cendyn. (Skift, travel industry journal)
The article urged hoteliers to maintain their pricing power as much as possible. The travelers that would have to travel would travel, no matter the price, it said. Keeping prices at a sustainable level was more effective than trying to appeal to customers with lower prices, it said. 
"Seasoned business travelers will get back out there first," Mike Chuma, vice president, of IDeaS,  "As travel restrictions are lifted or made less restrictive, pent up domestic, individual, non-essential business travel will be the first to return in the transient segment of guests. So hotels should focus on maintaining their negotiated accounts and individual business travel relationships."
"Ok, Lily. We'll keep our prices where they are and hope for the best," Jack said during one of their online meetings. "Lily?"
"Yes, Jack?"
"Thank you. I know you worked so hard on this. You know, I think we will be ok. Will just have to wait until we can reopen."
"Yes, I know, Jack," Lily said. "I just can't wait to get back to work."
And…go time. What will hospitality sales after the pandemic be like?
Lily woke up to the sounds of her phone buzzing. She looked at the time – 6:30 am. 
"Hello?" she said sleepily into the phone.
"Lily, it's Jack!" his voice was cheerful and Lily felt a thumb in her chest as she felt something good was about to happen. "Lily, it's time to go to work."
"For real?" Lily sat up in her bed. "Are you being serious?"
"Yes, Lily. The government just lifted the quarantine. Businesses are allowed to reopen, with caution, of course," Jack continued. "We are doing deep cleaning of all the facilities starting today and the rest of the week. But we can let everyone know we're open. And we can start taking reservations now. We have to get back to work, Lily."
"Ok, Jack, I will be at the hotel in about 40 minutes," Lily said, her feet already hitting the floor. "I will see you then!"
Lily got ready quickly and grabbed her laptop off the dining room table. She picked up a large white binder. "Hospitality sales after the pandemic," the writing on the front read. Lily took a look at the place that served her as an office for a while. A lot of ideas came to her here and now it was time to go put them into practice. Will they work? Only time would tell. 
Lily drove to work for the first time in many months. She felt excited to go see all of her coworkers, talk to people face-to-face, and, of course, take a sip of Jenny's amazing cappuccino. 
She parked her car and walked through the front doors of her beloved Hotel of the Future. 
"Here we go, again!" 
Blog
HelpSquad
Hospitality
Related Blogs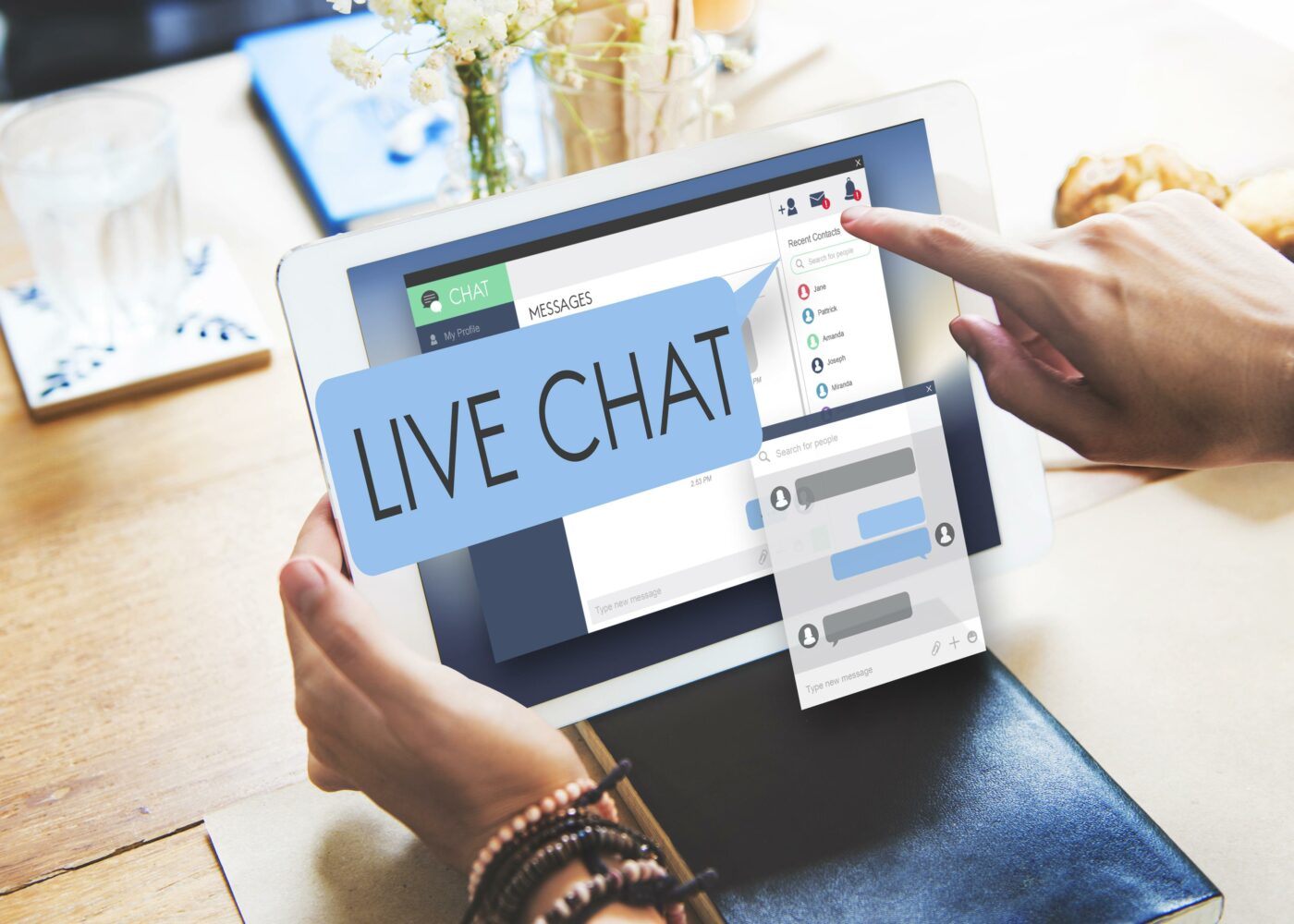 06 Jan
Blog
Best Live Chat Service You Should Use In 2023 [Comparison]
If you're shopping around for a live chat service, we've saved you some time by doing all of the research for you (you're welcome).  We also thought you should know that even as you read this, you are missing out on easily attainable website leads. These leads aren't soft leads either. We're talking about hot … Continued
03 Jan
Blog
The True Cost of "Free" Live Chat Software
A search query for "free live chat software" yields over seven hundred million results on Google. Everyone is looking for free live chat software. If you want a better website than your competitors, that should worry you. One recalls an old quote from George Patton: "If everyone is thinking alike, then somebody isn't thinking." What's … Continued
06 Jul
Blog
11 Ways a Live Chat Feature can Boost Your SEO
Give an example of how a 24/7 live chat feature can boost SEO for your website? To help you determine the SEO benefits of implementing 24/7 live chat feature, we asked marketing experts and business leaders this question for their best insights. From increasing engagement rates to dwell time on your website, there are several … Continued