How to Create Engaging Content for Email Campaigns
Do you know that email campaigns are considered one of the most effective marketing strategies in businesses? Why is that? According to research, email marketing makes the greatest ROI channel with over 73% marketers rating. Moreover, 72% of customers have picked email as their main communication channel for business. 
But, what makes an email so powerful that most companies still use the same tactic over the years? First of all,  businesses can communicate directly with customers and promote the latest products or services. They can also keep users current with site updates, and build brand awareness rather easily. That's why email campaigns are at the heart of every thriving online community today.
Another reason why email is still the most effective means of communication between brands and customers is that it lets companies control what their audiences see and when they see it in our media-saturated world. But, here is the question: do customers like what they see in your email campaigns?
Many companies fail to create engaging content for email campaigns simply because they don't know how to go about it. They often use the old strategy, thinking that every message should aim for sales conversions when an email campaign isn't necessarily all about that. 
People receive tons of messages in their inboxes each morning. It is, therefore, essential to create good, compelling email messages and headlines. This can help your business stand out from the crowd and compete with others.
So, how do you create engaging content for email campaigns? Try these five essential tips that will help you improve your email marketing strategies.
1. Keep It Simple 
Everyone loves simplicity, so do you! We all work to make things easier and simpler. Now imagine your boss giving you a task with a long-block instruction text. Instead of doing what you supposedly do, you'll spend more time understanding the instruction. (Not to mention, probably procrastinating to even look at it, am I right?) Obviously, you'll get the work done anyway because it's work.
When it comes to promotional messages, however, the threshold of tolerance for complicated texts is low. Very low. If you're lucky enough to have a recipient to even open your email, you have mere seconds to catch his or her attention.   
So, simplicity is key when it comes to email design. Simple design will urge recipients to read the email messages and take action upon them. For example, you can use a clear, easy-to-read font, limit the number of images and stick to a single-column layout.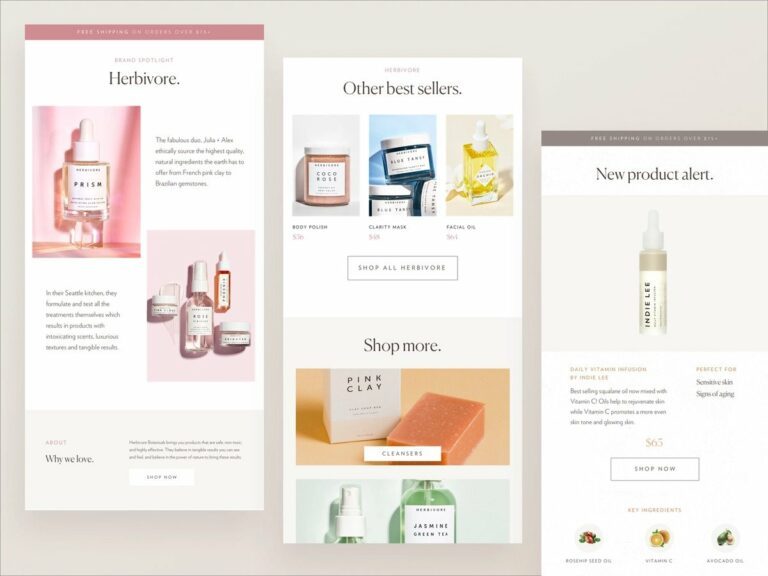 2. Create Interesting Subject Lines 
The average person receives dozens of emails each day, so it's important to make sure your subject line stands out from the rest. Your goal here is to encourage people to open your message. Try using questions or numbers in your headlines, as these tend to be more eye-catching than standard headlines.
Don't forget to test different headlines to see which ones work best for your audience. You might find that one headline outperforms the others, so it's important to be flexible and adapt your content accordingly. Some email clients have the A/B testing features that allow you to test subject lines on a small portion of your audience. Then, the system will automatically send the email with the subject line that performs better as far as the opening rate goes.
Remember to keep your subject lines short – no more than 50 characters – as most people will see them on their device's lock screen. The push email notification can do much for your campaign if your subject lines drive people to open your message.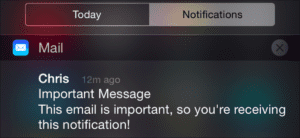 3. Keep It Short and Sweet
No one has time to read long emails, especially if they're checking their inbox on a mobile device. Most people will delete an email if the message is lengthy and simply boring. In order to help encourage recipients reading and click-throughs, keep your message short and sweet.
You can start with a strong opening sentence or paragraph that describes the purpose of your email. Then, you can move into the main body content and include just enough information to get your point across. You can also flesh out the details in another email or place links at the end of your message where users can learn more.
When you create engaging content for email campaigns, make sure you make your call to action stand out. After all, your want your audiences to engage with your brand and that is the purpose of your communication. Some examples of calls to action include an invitation to a webinar you're hosting or an online course you've built, a live stream you're offering, a blog post they should read, or whatever else will add value to your audiences.
4. Make It Personal
One of the main reasons people prefer to receive marketing emails is that they offer a more personal experience than other forms of communication. So, it's essential to take the time to personalize your content if you create engaging content for email campaigns. For this purpose, using segmentation to target your messages to specific groups of people can be helpful.
For example, if you're running a sale, you might want to send different offers to customers who have already purchased on your site and those who haven't. Another case study, if you're launching a new product or offering services like financial solutions, you might want to send an email exclusively to your subscribers who live in the US.
Use strong verbs and make sure each sentence flows smoothly into the next. Try to inject a little personality into your writing. This will help you connect with your readers on a more personal level and encourage them to take action.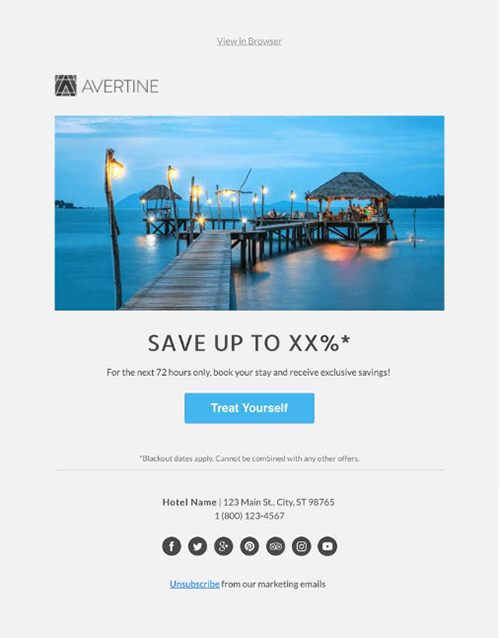 5. Use Eye-Catching Visuals to Create Engaging Content for Email Campaigns 
If you want to create engaging content for email campaigns, consider using visuals such as images and corporate videos. Images, for example, are an important part of any email campaign, as they help break up text and make the content easier to digest. They also give your subscribers something visually stimulating to look at, which can spark their curiosity and encourage them to read further.
The best way to ensure that your images are eye-catching is by using white space around them. This helps draw attention to the featured image rather than other elements on the page. It also keeps things looking clean and uncluttered – two qualities that appeal to most people.
But, one thing you want to avoid when including images in your emails is Crowded Images Syndrome (CIS). These photos are so packed full of information, and it's difficult for people's eyes to focus on what's important. As a result, they might not even bother reading the body content.
Make sure to limit each email to one main image and always provide a link to an external source like product demo videos where readers can find more information. This makes it easy to learn more about what interests them without clogging up your campaigns with additional assets. You can also use GIFs in your emails instead of photos, as these are animated images that are popular among today's internet users.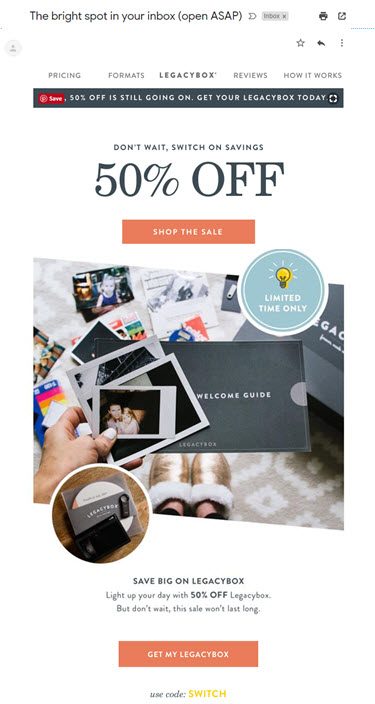 Create Engaging Content for Email Campaigns 
Most email campaigns get at least some engagement, but there are ways to help improve your results. From writing strong subject lines that compel people to click through to using images in creative ways, you can create engaging content for email campaigns and connect with your subscribers more effectively by following the tips outlined above.
Email marketing is an excellent way for businesses of all sizes to connect with their customers. But it only works if people are reading your messages. These email engagement strategies will help you boost response rates and create a better overall user experience.
Related Blogs
03 Jan
Marketing and media
Best B2B Marketing Channels Strategy in 2023
What are B2B marketing channels you are using in 2023? Do the current strategies and channels you use deliver the desired results in terms of ROI? Chances are you are looking for a better option, better marketing strategy to generate results for your business. The beginning of every new year is a great time to … Continued
06 Jul
Blog
11 Ways a Live Chat Feature can Boost Your SEO
Give an example of how a 24/7 live chat feature can boost SEO for your website? To help you determine the SEO benefits of implementing 24/7 live chat feature, we asked marketing experts and business leaders this question for their best insights. From increasing engagement rates to dwell time on your website, there are several … Continued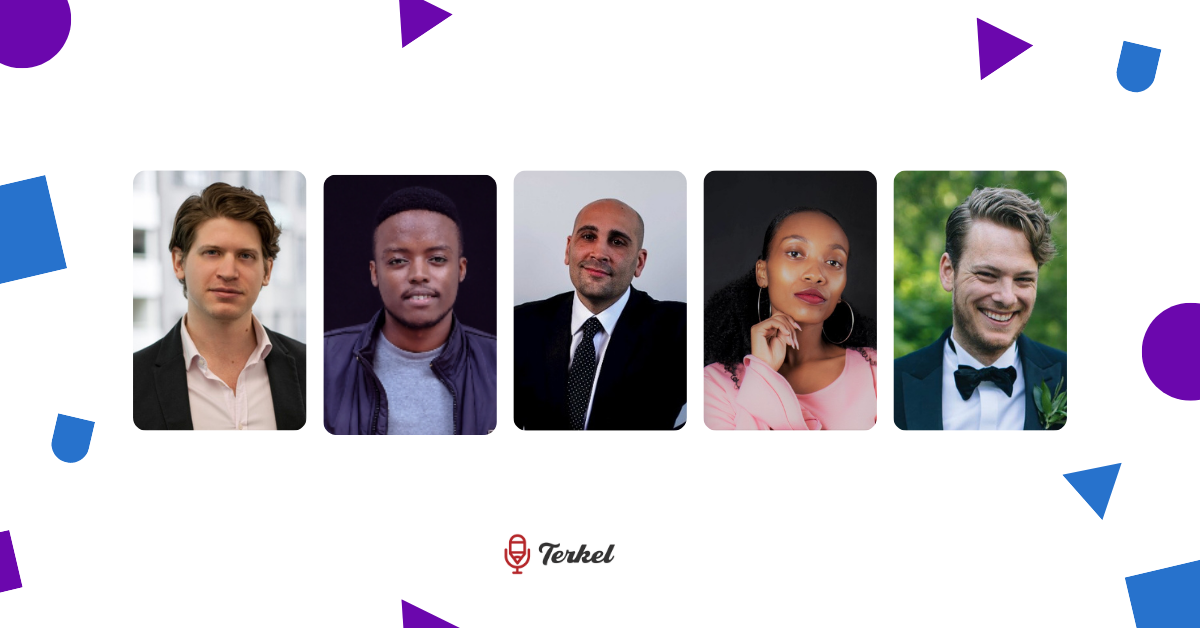 08 Jun
Blog
9 Attorney Marketing Strategies That Lawyers Use
What is one marketing strategy that lawyers use to promote themselves?  To help legal professionals promote themselves online, we asked marketing professionals and business leaders this question for their best insights. From employing video marketing to blogging opinions on legal questions, there are several strategies that lawyers use to help them market their services to … Continued