40 Canned Response Examples Every Live Chat Agent Must Have Handy in 2023
Providing consistent, fast, and helpful support to each customer can be a challenging goal for a contact center to achieve. A robust library of canned responses is a must have for contact centers to keep favorable customer satisfaction scores. Having an arsenal of ready-to-use, plug-and-send responses to common customer questions will lead to desired customer support consistency and handling time.
What are Canned Responses?
Canned responses are a saved library of answers or templates for FAQs (frequently asked questions). These pre-written responses help agents reply to customers' questions faster and more efficiently. Canned responses may decrease handling time by up to 40% for your call center (source LiveHelpNow contact center software).
Having a well thought out library of canned responses will:
Eliminate redundant task of typing the same response over and over for contact center agents. 
Improve live chat agent job efficiency
Speed up inquiry resolution
Improve customer satisfaction.
Organizing Canned Responses
Organization serves as an important step in creating a comprehensive database of canned responses. Proper categorization could make or break its effectiveness. Set it upright and agents will utilize canned responses consistently. Set it up wrong and they will completely ignore it. 
Without operative structure, agents may opt out of using canned responses It just becomes easier to type the response instead of searching a never-ending list of saved responses. Here are some ideas for canned response organization: 
By Group (Tier 1,2…)
By Category (Sales, support,…)
By Type (Shipping, Refund, Order,…)
By Mood (Angry, Frustrated, Happy,…)
By Script (Qualifying, Setup Demo, Send Promo,…)
If the contact center software a contact center utilizes allows for nesting canned response folders, as LiveHelpNow does, incorporate all of the above in addition to tagging the responses.

Canned Responses and AI
AI is now a commodity touching many industries, including call centers. With introduction of Chat Bots, AI literally exploded, though far from perfect, we still recommend assessing whether Chat Bot can help your contact center handle simple customer inquiries. For more complex inquiries, AI + Canned Responses is a match made in heaven. Some contact center solutions, like LiveHelpNow, provide canned response suggestion AI. Suggestion AI will accurately recommend a canned response to be used by analyzing the conversation to the agent saving even more time. It will also make canned responses ever more useful eliminating the need for agents to search canned responses altogether.
40 Canned Responses Every Agent Must Have Handy
Agent University
40 CANNED RESPONSES EVERY AGENT MUST HAVE HANDY
In this eBook, we will share 40 must-have canned responses that every agent in your contact center must set up for quick access. Easy copy-paste into the live chat platform you are using now.
HepSquad is a live chat service company helping businesses outsource live chat support service effectively and affordably. So as you can imagine, we know a thing or two about canned responses.
To help you get started, we are sharing 40 canned responses we use here, at our contact center successfully and without fail.
CANNED RESPONSES BY SCENARIO
ANGRY CUSTOMER
I completely understand the frustration you're feeling. I'm sure I'd feel the same way. Can I ask you a few questions so we can get this resolved?

I'd like to sincerely apologize for that inconvenience. Thank you for bringing the issue to our attention. I will take action on this right away.

I'm sorry our conversation is adding to your frustration. Would you like me to loop in my supervisor for further assistance?

I'm truly sorry, and I'm going to do my very best to help you, [Customer Name].

[Customer Name], I'm so sorry that you've had to deal with this problem. Let me check to see how I can fix it.

I'm sad to hear about your negative experience with us. Please tell me what happened and I'll do everything I can to make things right.

I understand how you're feeling right now, and I'm very sorry. I'm sending your request to the right person immediately to make sure we correct this as soon as possible.
UNABLE TO RESOLVE THE CONCERN
I'm truly sorry. I'd really like to help you with this issue, but I'm afraid I'm unable to fulfill that request because [reasons]. Is there anything else I can do for you?

We apologize, but we're not able to help you with that particular issue. I'm afraid your request goes beyond the scope of our support capabilities.

I understand your frustration. For some customers, a lack of [X] is a deal breaker, and that's completely understandable, but it's not something we offer at this time.

Thanks for the suggestion; I appreciate you explaining how it would help you out. While that capability isn't currently in our roadmap, we are working on big improvements that will be helpful for the majority of our customers. You'll see those rolling out soon.

I am so sorry I was unable to resolve your concern. I will be escalating your issue to my team to see if we can provide further assistance. 
REFUND/RETURN REQUEST
I'm sorry to hear you're not happy with our product. While I'm unable to offer a refund (please see our terms and conditions here), I can <offer a billing extension/store credit/other alternative>.

I am so sorry you were not satisfied with your order.  I've gone ahead and approved the request for  [insert refund amount] and you should be able to see this transaction in your account within 3 business days.
We offer a few alternatives to [service/product] that may be a better fit. <list alternatives>. I'd be happy to share more options.

I understand how it can be frustrating [to purchase a product/ sign up for a service] and not have it meet your expectations, so hopefully, we can get this sorted out for you. If not, I'll be happy to issue you a refund.

Hi [Customer Name], I'm unable to process your refund/return/exchange request because [X]. However, the issue you're having with the product can be resolved.  Here are some tutorials (link) that might be useful.

I'm sorry to hear that our services didn't meet your needs. If you choose to go through with a refund, you can expect the funds in your bank account within five business days. Do you mind telling me about your experience with the service?
WIZMO (Where is my order?!)
This category does not have canned response examples as it would be sheer insanity to allow for a situation where you require your agents to answer WIZMO questions.
However, there are some other strategies you can implement: 
Invest in automating shipping confirmation emails and include a tracking number daily!
Invest in optimizing your website to allow for easy access to order/shipping information.

Set clear expectations before the customer places the order. (Your product will be shipping within 24 hours, please expect delivery on August 14th by EOD)
Use Chat Bots, this is a perfect question to be handled by an automated attendant. See LiveHelpNow chatbot solution that handles WIZMOs.
HAPPY CUSTOMER
I'm so happy I was able to address all your concerns. We hope you continue choosing us and give us a chance to deliver you a great experience. If you would leave a review here(link) it would mean a LOT! Thank you so much for your valuable feedback.

Thank you so much for your amazing feedback! We are so happy to hear that you are enjoying our [PRODUCT/SERVICE]. Please let us know if we can help you with anything further, and if you are inclined in telling your friends and family about our service we will discount your next month's price by 50%.

You're the best, [Customer Name]. Thank you again for sharing such a positive experience. Do you think your other members of the family or your friends may find our product useful?
TRANSFERRING TO ANOTHER AGENT/DEPARTMENT
That's an excellent question but to be honest, I may not be the right person to answer it. I am transferring to the expert for an accurate answer

I'm going to transfer you with my colleague from the (Department) who is more familiar with your issue.

[Customer Name], I would like to transfer you to our [X] department. Would that be okay? They will be able to assist with your inquiry.

Thank you for chatting with [Company Name]. My name is [Agent Name]. May I transfer you to a customer support associate to ensure we help you as quickly as possible?

GREETINGS
Hello there, [Customer Name]! I am so happy to connect with you and so nice to meet you! How are you today?

Hello [Customer Name], I hope you're doing well today. How can I assist you?

Hello and thank you for taking the time to explain that to me! How can I help you?

Greetings and salutations! You're in good hands with [Agent Name]. How may I help you today?"

Hello [Customer Name]. My name is [Agent Name] with [Company Name]. I strive not to be a success, but rather to be of value, which I hope I will be able to provide to you. How can I help today?

Hello [Customer Name]! I apologize for the delay, we're short staffed here so it is taking us more time than usual to get to all our customers. My name is [Agent Name] and I'd be happy to assist you now. How can I help you today?
FIXING THE ISSUE RIGHT AWAY
We have examined your request and identified the problem. Our team has started working on it. It will be fixed very soon [ETA]. We will keep you updated. In the meantime, can I offer you an alternative solution or a small discount?

Thank you for reporting the issue. It has been forwarded to the concerned team for a fix. It will be resolved in a day.

Thank you so much for reporting the issue and I am sorry for the inconvenience it has caused you and interrupted your day. It has now been fixed and you can access your account normally. Again sorry for the trouble.
OTHER
Suggestion
Thank you for your suggestion, Tracy! While I'm not involved in product development, I can certainly pass your recommendation to my manager. We appreciate your input and consider all customer suggestions seriously. Is there anything else I can help you with today?
Don't have item
I'm so sorry, but we're waiting for the next production run of that item. I'm not sure what day it might be back in stock, but I believe it may be within the next few weeks. May I have your contact information and call you when we have more in stock?Request for information
Here at [Company Name], we offer a wide range of services, from [A] to [Z]. Because our services and pricing list are both customizable, I'm not the best person to ask about pricing and programs. Can I connect you to one of our advisers who can help you create a custom tutoring plan for your student?
Discount request
Unfortunately, I can't offer you a discount on our [A] because our prices allow us to provide a [B]. If you like, you can wait for our Memorial Day sale, where you can save up to $200 on a [C] package.
Request for help
I'm sorry you're having trouble with [X], [Customer Name]. Can you describe the issue to me so I can provide the best possible assistance?
Request to escalate to a manager
I'm sorry you're having trouble with [X], and I can certainly ask my manager to contact you about scheduling a meeting. May I ask what issues you're having so I can prepare my manager for the call?
Difficult question
I'm afraid I don't know the answer to that question, [Customer Name], but I can ask one of our senior agents. Can I call you back when I get a response? I hope to have an answer for you by the end of the day.
Canned Responses for Better Customer Satisfaction
We hope this article was helpful and convincing enough to get you working on your list of canned responses your agents can enjoy using. Don't delay!
Related Blogs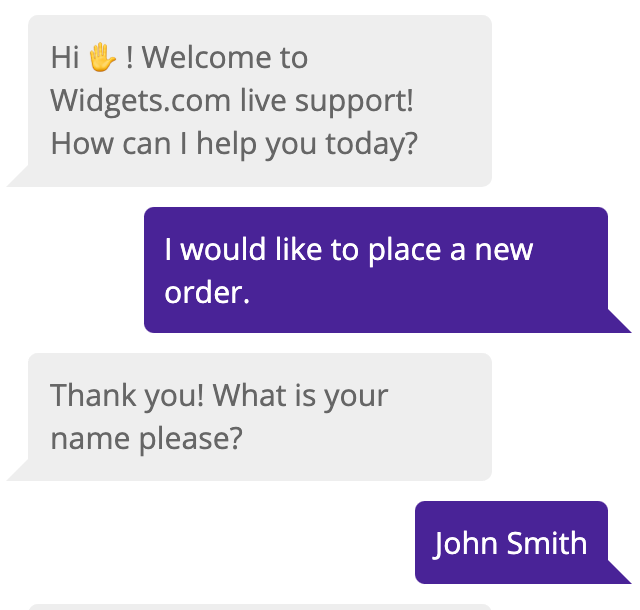 17 Jul
Live chat
Best Practices For Live Chat Agents
Live chat agent job became more and more important in the last decade. What would make a good live chat agents vs not so. Let's explore what the best practices live chat agents should follow.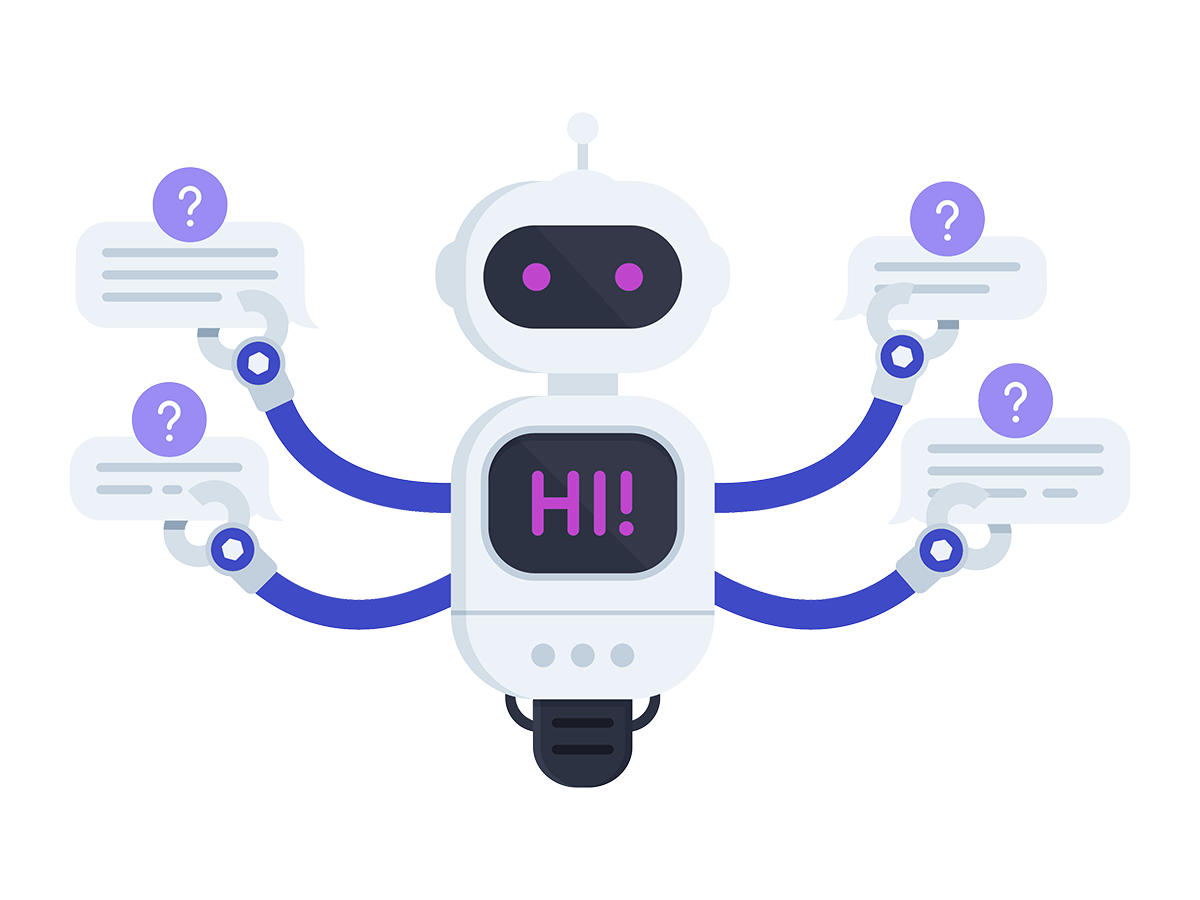 19 Jan
Customer Service
Unlocking potential of an SMS Chatbot with Examples
If you are implementing or re-designing an existing SMS Chatbot, this article is for you. Here, we review all the basic principles of SMS Chatbots and their best applications. We discuss the major differences between SMS Chatbot and a traditional web chatbot. We also show examples of successful SMS chatbot implementations powered by conversational AI. … Continued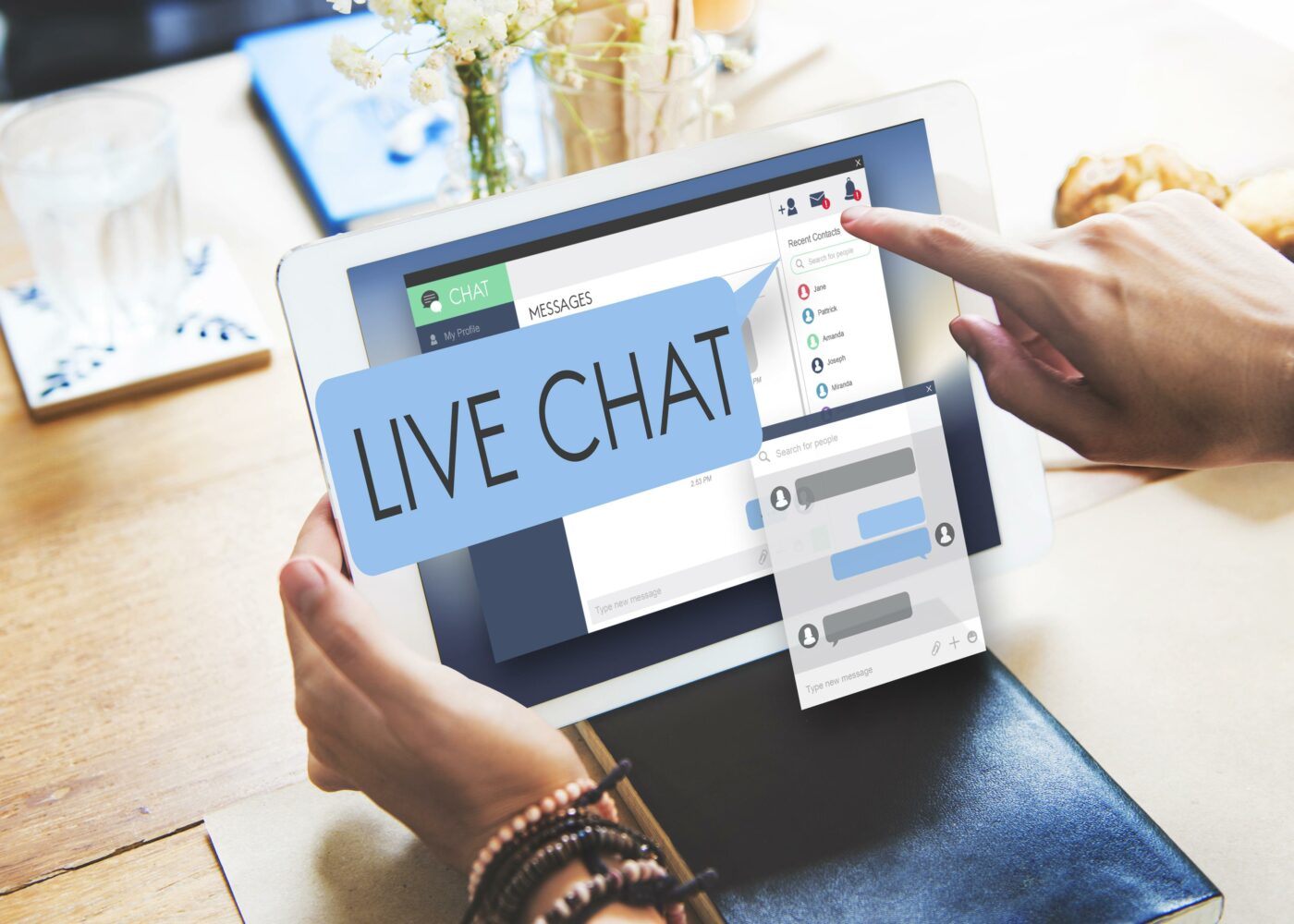 06 Jan
Blog
Best Live Chat Service You Should Use In 2023 [Comparison]
If you're shopping around for a live chat service, we've saved you some time by doing all of the research for you (you're welcome).  We also thought you should know that even as you read this, you are missing out on easily attainable website leads. These leads aren't soft leads either. We're talking about hot … Continued