A Complete Guide to Outsourcing Customer Service
One of the most crucial factors in customer relationships is how you maintain your service, especially in times when they're having issues with your products.
No matter how reputable your business is, with certifications like ISO 27001 and successful marketing campaigns, poor customer service can destroy your overall success. Only with solid customer service can you have customer satisfaction and loyalty.
But part of being an effective business is finding ways to cut costs without compromising quality. And that's what outsourcing can do. This blog will explore more about the benefits, challenges, and best practices of outsourcing customer service, specifically outsourced call center agents, so be sure to read through our guide if you're deciding to consider this an option.
---
Key Takeaways
---
Customer Service Outsourcing
Outsourcing, in general, is becoming more popular today because of how digitalization has broken cultural barriers. Most businesses now utilize the internet for their operations—and so they consider offshore outsourcing. In the US alone, 66% of companies have at least one department outsourced. And there are just so many reasons why that is (we'll talk about it later!).
But what is outsourcing, especially in the context of customer service?
Outsourcing is the practice of contracting out an outside individual or a third-party organization. Basically, you employ them to do the work for you—for this instance, customer service. And as you may already know, this setup has benefits and setbacks. Below are a few.
Customer Service Outsourcing Pros
Access to Highly Trained Individuals
Outsourcing companies have their own set of specialized training to ensure that employees have the high skill sets needed for any job. And sometimes, they're even better than local workers. Hence, by outsourcing your customer service, you can have highly-skilled individuals on your customer service team.
Cost-Effective
The next—and the most common—benefit of outsourcing is that it can save you a lot of money. Considering currency conversion and other socio-economic factors, hiring customer service talents from developing countries will help you save a lot. You won't need to pay a premium for the same expertise your local workers possess and have the same if not better customer service tickets resolution rates.
Time-Zone Advantages
Due to time differences in other countries, you can make your customer service available 24/7. As a result, your customers can reach you anytime they have questions or other concerns. This will result in higher customer satisfaction, given that you address any problems as quickly as possible.
Scalability
Outsourcing customer service can also help you scale faster because there'll be no need for increasing the size of your in-house customer service team only to accommodate growth. You know how expensive it can be to grow a team with local workers. Hence, outsourcing can leave you with more resources for your growth strategy.
Customer Service Outsourcing Cons
Language Barrier
When outsourcing—especially in Asian countries, it's given that English may not be their first language. This causes some miscommunication that results in unsatisfied customers.
Lack of Control
Another disadvantage of outsourcing, considering that you're handing the task to the customer service provider, is that you'll have less control over their agents and operations. You'll only rely on their reports for issues that may come up. Hence, it would be best to keep in touch and regularly hold meetings for updates and other concerns.
Data security concerns
Another concern with outsourcing is data security. As you know, collecting and managing client information are all part of customer service. By outsourcing this aspect of your business, you also allow the third-party agency you choose to have access to sensitive data. This can pose a huge threat, especially if that company doesn't have a comprehensive security strategy.
Why Outsource?
Looking at the pros and cons, we can say that customer service outsourcing can really bring a great deal of change to your business. As you know, customer service is very complex. From live chat/call to email support to telemarketing, it requires skilled individuals to do all these things. And given that digitalization has brought a wide range of lead pools, it's only best to take advantage of it and outsource to the best customer support agents around the world. Let's take a look at some helpful tips that you should take note of as you start outsourcing.
10 Best Practices to Follow When Outsourcing
Establish Clear Goals
It's very important to establish clear goals because these are what will drive the success of your outsourcing. Take time to ask yourself and your team a series of questions about why you need to outsource. Is it because of overwhelming queries that your team can't handle anymore? Or is it because you have to focus on certain aspects of the business that you have no time to be hands-on with customer service inbound and outbound calls? By answering those types of questions, you begin to set your goals in outsourcing.
Develop a Solid Customer Service Framework
Customer service (CS) is complex. It's not only answering queries. Your CS teams handle specific departments, like billing, marketing, and general inquiries. Hence, if the reason for your outsourcing focuses on the general inquiries department, you must create a comprehensive set of operational procedures for that.
It should include a detailed breakdown of customer service costs, processes, roles, and responsibilities. The ultimate goal of creating a solid customer service framework is to ensure that customers receive consistent, high-quality customer service experiences when they interact with people you hire from the other side of the world.
Research
The next step would be researching the best outsourcing locations based on your needs. There's literally a world of options for offshoring, and each of them specializes in certain operations. For instance, India is known for its IT processes. And when it comes to customer service, the Philippines is known for being the inbound call center capital of the world. You must then narrow your search for the outsourcing company.
Choose the Right Customer Service Provider
Choosing the right provider is crucial because there's a report that 54% of an organization's breaches come from third parties. You must then be careful about who you trust with your sensitive data. Try to look for companies with a good reputation in customer service. Besides browsing the internet for reviews, you may try to reach potential partners' customer service teams. That way, you can gauge their skills and how they operate.
Set Expectations
It's important to set expectations with the outsourcing partner you connect with to ensure success. Whatever the focus of your customer service—may it be to cut down the cost or lower response time, make sure to communicate it with them clearly. Then ask for their input on how they're going to help you meet those goals.
Take Control of Their Training
Only you know how your business operates. You must then take full control of the training of your outsource team. Ensure they understand everything about your company, their responsibilities, and the technical aspects of their job.
Be Inclusive
With all these going on, you have to make sure to be inclusive. Since you're hiring from various cultures, it's very important to acknowledge and celebrate that. Beyond everything, always show respect. Encourage feedback and open communication to know how you can improve the processes better to help them be at their best.
Communicate Regularly
It doesn't end with keeping an open-door policy for concerns. You also have to communicate with your providers regularly to check up on the outsourced support team. Get to know the issues that the customer service reps are experiencing. That way, you'll be able to resolve everything properly.
Measure Customer Service Performance
In those discussions, take a look at how the customer service team works. Measure their performance through various metrics like customer surveys, average handling time, resolved concerns, dropped calls, and more. Doing this can help you understand better about the situation.
Offer Incentives
You may also consider giving out incentives to those reaching or exceeding your metrics as a token of appreciation. It will give them the motivation to work better.
Tracking Success
It's very important to monitor the outcomes of outsourcing customer service to see how your business should move forward with the setup. Use analytics and see whether they reach your business goals or not and if the current strategies are working. Take a close look at the number of positive/negative feedback, conversions, wait times and return (win-back) customers. These will help you to come up with more effective strategies. Or better yet, understand whether the whole outsourcing idea works on your business.
Customer Service Outsourcing FAQ
Conclusion
Outsourcing customer service has both advantages and disadvantages. But by taking the time to understand these and following the best practices, your business will have long-lasting customer relationships. Soon, you'll be able to see the growth your company's been longing for.
Customer Service Outsourcing Guide
Related Blogs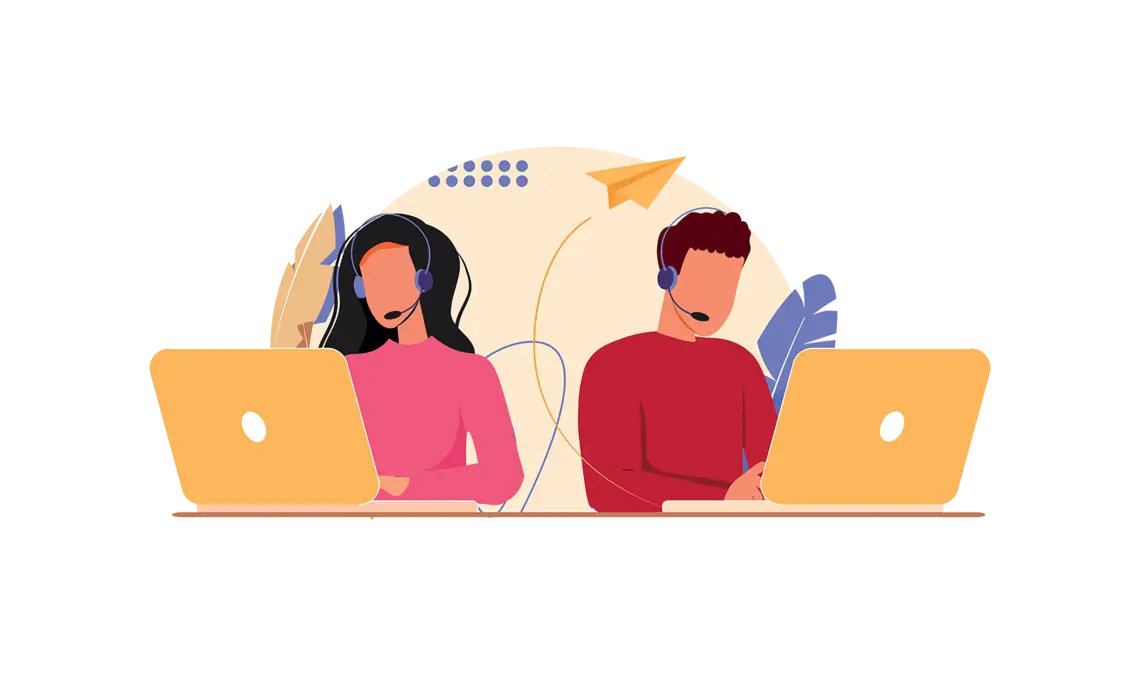 08 Aug
Customer Service Outsourcing Guide
Nearshore outsourcing: The ultimate guide
A successful customer service outsourcing project begins with selecting appropriate strategy based on the organization's needs. Our comprehensive nearshore outsourcing guide is here to help you decide if a nearshore BPO is suitable for your requirements.
08 Aug
Customer Service Outsourcing Guide
6 Best Customer Service Outsourcing Companies
One of the hardest decisions a company can make is to outsource customer service. There could be many reasons why outsourcing would even be on an agenda. Two that stand out are staffing issues (turnover) and training. The outcome of outsourcing customer service could be either a wild success or irreparable damage to company's reputation. This is why selecting an outsourcing partner that fits your needs while upholding your customer service standards is absolutely crucial.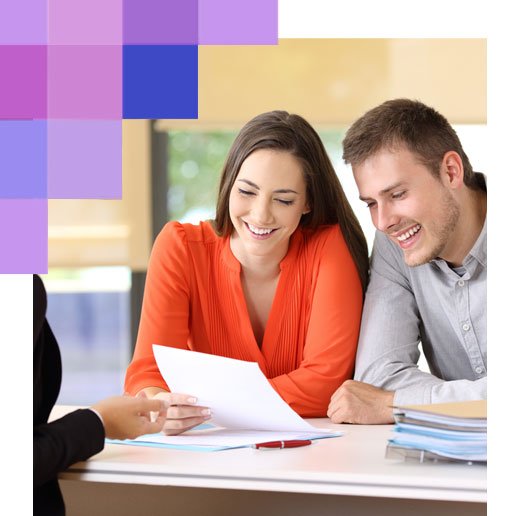 07 Aug
Customer Service Outsourcing Guide
The Ultimate Guide to Customer Service Outsourcing Contracts
Customer service outsourcing contracts could be complex. Learn how to negotiate a perfect customer service outsourcing contract in this guide.