Offshore Outsourcing: The Ultimate Guide
As the business world becomes more globally connected every day, offshore outsourcing has become a popular option for businesses large and small. Also known as offshore business process outsourcing (BPO), offshore outsourcing means hiring overseas workers to complete work for your business.
With 66 percent of US businesses outsourcing at least one department, it's important for companies to understand the impact offshore outsourcing can have. In this guide, we'll go over offshoring's advantages, challenges, options, and best practices. Read on for help deciding whether the offshore model is right for your company.
---
Key Takeaways
---
Understanding Offshore Outsourcing
In general, outsourcing core competencies is about developing a successful business model. Businesses can spend time and resources elsewhere by outsourcing to external organizations while preserving the quality of their products or services.
Onshore and nearshore outsourcing are common in business and involve hiring other companies from your own country or a nearby foreign country, respectively. Offshore outsourcing, however, involves contracting a business from a faraway foreign country.
Digital transformation is a growing aspect of the modern business world and allows even more non-core operations to become candidates for offshore outsourcing. Some of the main outsourced responsibilities include the following:
Technology services
Operating procedures
Computer science and software development services
Customer service
Accounting
Marketing
Virtual assistants
Human resources
Advantages of Offshore Outsourcing
Offshore outsourcing can provide many advantages that aren't often available to businesses. BPO service providers can help to optimize core business tasks, allowing business leaders to enjoy the following offshoring benefits:
Cost savings: Hiring new talent from developing countries means the cost of labor is much cheaper.
Access to skilled labor: Offshore employees may have a superior skill set than local workers or even specialized skills. This allows your company to perform specialized business functions with expertise. Dedicated departments with niche skills can provide valuable support functions for your business.
Time-zone advantage: With a distributed workforce across different time zones, businesses can extend their standard business hours. They can also access new markets from other time zones.
Scalability and flexibility: Offshore outsourcing allows for easy resource allocation. This makes it easier to scale your business and manage different departments.
Outsourcing business processes offshore has never been easier or more attractive. Offshore BPOs can provide inexpensive labor and access to skilled professionals. With these advantages, your business could experience an incredible growth opportunity.
Challenges and Risks of Offshore Outsourcing
Outsourcing back-office tasks can be beneficial. However, offshoring comes along with its own set of challenges and risks that could be major barriers for your business:
Language and cultural barriers: Conducting business in a foreign country can be difficult. Potential communication issues could result in serious problems. These problems could range from simple inefficiency to even a loss of business.
Quality control: Maintaining quality standards with offshore developers can be difficult. Offshoring prevents easy access to inspect and review the foreign team.
Legal regulations: Companies need a clear understanding of foreign regulations and laws. Without this, they may experience legal complications about the conduct of their business.
Geopolitical and economic risks: Outsourcing into different countries could create economic risks. It could even mean political instability. Employing teams closer to home could avoid these issues.
Be sure to consider the challenges of an offshore partnership for your business.
Selecting best Offshore Outsourcing Partner
Businesses choosing an offshore vendor should be careful and consider key elements that will determine the partnership's effectiveness:
Communication: Communicating well with the foreign company is essential to avoid possible misunderstandings about management, so remember to consider the offshore team's language and cultural compatibility with your own.
Certifications: Offshore outsourcing partners should maintain quality standards and certifications. Unless a company shows reliability and expertise, avoid it.
Commitment to information privacy standards: An offshore partner should focus on data security and intellectual property rights.
Top Offshore Outsourcing Locations
Businesses have a world of options for offshoring. Some countries specialize in certain internal business processes and technical business operations. The following offshore destinations are globally recognized as hotspots for offshore outsourcing:
India: India dominates data processing and software development. It is a great option for businesses that want to outsource their IT departments.
The Philippines: The Philippines is the call center capital of the world, making it a great option for customer service outsourcing. It is also a good choice for financial services and business process outsourcing.
Eastern Europe: With skilled laborers in software development, Ukraine and Poland are popular choices for information technology outsourcing. These countries also lack certain taxes and tariffs, making them attractive to many foreign businesses.
Latin America: Mexico and Brazil are new destinations for offshoring because of their favorable labor costs, educated software developers, and qualified engineers.
Your business has dozens of international outsourcing hubs to choose from. American corporations can consider popular outsourcing partnerships with India and other Asian countries. Or, they could choose to outsource to The Philippines, Eastern Europe, or Latin America. Consider these options when searching for the right team to work with your business.
Examples of Offshore Outsourcing
Offshoring can help businesses from a variety of industries. Many well-known companies have practiced offshore outsourcing, including the following:
Microsoft: As the world's largest computer software vendor, Microsoft enlists Indian companies to complete much of its routine testing work.
United Airlines: With flights servicing customers all around the world, United Airlines fills many management roles with workers in India.
Apple: Like Microsoft and United Airlines, Apple looks to Inidia for laborers, especially when it comes to providing technical support to customers.
Outsourcing jobs to foreign countries can save businesses money. Large American corporations often use offshore workers. Manufacturing, management, and customer support jobs are only a few of the tasks outsourced overseas.
Best Practices for Successful Offshore Outsourcing
The way you set up and manage your outsourcing partnership can influence its success. Here are some best practices:
Remember that proper preparation and follow-up with offshore teams are necessary. These skills will make your offshore outsourcing successful.
Creating strong communication channels and regular communication will help you tackle any challenges. This will help domestic workers and partner organizations collaborate on business objectives.
Provide opportunities for team collaboration between the partner company and your business. This will make sure business processes are well-managed.
Track your partner organization's work through metrics. This will help to improve their performance.
Offshore outsourcing cost
Offshore outsourcing costs are affected by several factors, such as the types of services being requested, the size of the project, the complexity of the tasks, and the quality of the deliverables. Labor costs are a major component of any offshore outsourcing project, and the primary factor that affects these costs is the location of the provider. Typically companies will save 30-60% hiring offshore.
Generally speaking, labor costs are lower in less developed countries, including India, China, and the Philippines. However, cultural and logistical challenges may arise with offshore outsourcing projects, leading to additional costs such as language translation and international communication. Another cost factor to consider is travel expenses, such as those associated with working with the provider and attending offsite meetings. Also, it may be difficult to find experienced professionals in an offshore destination, resulting in higher labor costs. Lastly, the types of services required can significantly increase the costs; more complex tasks usually necessitate higher fees.
Offshore outsourcing FAQ
Conclusion
As the global economy grows ever more connected, you might find the skilled team and resources you need are far from your home country. Take some time to recognize the benefits of offshoring while also considering its risks, opportunities, and best practices. As you consider offshore outsourcing as a strategic option for your business, you just might find new ways to reduce operational costs and increase efficiency.
Customer Service Outsourcing Guide
Related Blogs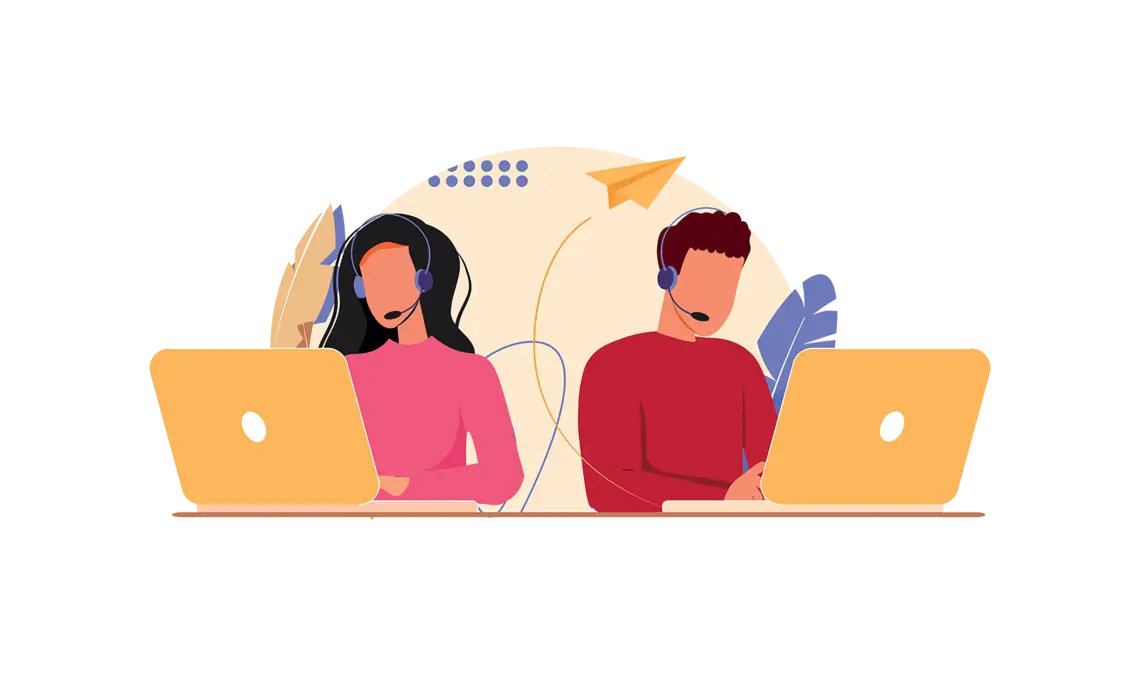 08 Aug
Customer Service Outsourcing Guide
Nearshore outsourcing: The ultimate guide
A successful customer service outsourcing project begins with selecting appropriate strategy based on the organization's needs. Our comprehensive nearshore outsourcing guide is here to help you decide if a nearshore BPO is suitable for your requirements.
08 Aug
Customer Service Outsourcing Guide
6 Best Customer Service Outsourcing Companies
One of the hardest decisions a company can make is to outsource customer service. There could be many reasons why outsourcing would even be on an agenda. Two that stand out are staffing issues (turnover) and training. The outcome of outsourcing customer service could be either a wild success or irreparable damage to company's reputation. This is why selecting an outsourcing partner that fits your needs while upholding your customer service standards is absolutely crucial.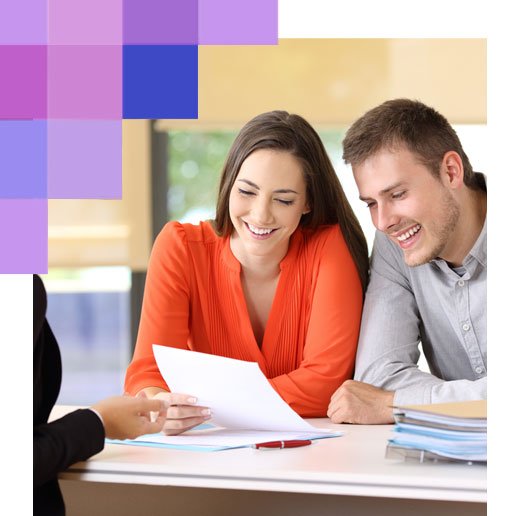 07 Aug
Customer Service Outsourcing Guide
The Ultimate Guide to Customer Service Outsourcing Contracts
Customer service outsourcing contracts could be complex. Learn how to negotiate a perfect customer service outsourcing contract in this guide.