The Ultimate Guide to Customer Service Outsourcing Contracts
Customer service outsourcing is the process by which a third-party partner supports a business's customer service functions. The outsourcing agency takes care of everything. This includes recruiting, hiring, training, and managing customer service agents. Sometimes, businesses outsource all their contact functions. Other times, businesses use an outsourcing partner to supplement in-house customer service.
Every business needs a clear, comprehensive contract with its customer service outsourcing partner. This contract needs to specify many things. These include the scope of work, performance expectations, contingency plans, and compensation. The agreement is important because it sets the stage for how the two parties will work together. It provides a framework for how they will meet their shared goals for productivity, quality, and cost efficiency. The contract also protects both parties' interests if something unexpected happens.
When a business has a strong contract with its outsourced contact center, it can breathe easy. That's because the business knows customer service will be consistently high quality and support business growth and brand loyalty. To that end, this guide will summarize how to execute and manage customer service outsourcing contracts. Let's break down the key elements of the contract and discuss how to select the right outsourcing partner, negotiate contract terms and mitigate risks, and manage the contract.
---
Key Takeaways
---
Key Elements of Customer Service Outsourcing Contracts
Customer service outsourcing contracts depend on the business's specific customer service goals. These are not one-size-fits-all; customization is key.
At its core, an outsourced customer service contract gets both parties on the same page. A well-written contract provides a roadmap for the two parties to build confidence and trust in each other. It sets the stage for a mutually beneficial, long-term partnership. Let's explore the key elements of a customer service outsourcing contract:
Scope of Services
An outsourcing contract should capture the full project scope of services to be performed. The contract should include detailed, specific descriptions of the core aspects of the services. The contract also should specify who has control over what and an estimated time commitment and/or budget for the services. Just as important, the contract should describe what activities fall outside the scope of the contract and will not be performed.
Service-Level Agreements (SLAs)
An outsourcing contract should clearly articulate a service-level agreement (SLA). An SLA describes what resources and support staff will be allocated to the work as well as the standards the third-party service provider should adhere to. It's essentially a set of obligations.
Data Security and Confidentiality
Data security and confidentiality are important, particularly for sensitive information and customer records. An outsourcing contract should specify how to deal with this area. This section should explain preventative measures. It should also explain how the partner will respond to a cybersecurity breach and other incidents.
Performance Metrics and Reporting
An outsourcing contract should explain how the partner's performance will be measured. These KPIs (key performance indicators) should align with overarching business goals. The goals should reflect what a company wants to see its outsourcing partner achieve. Specific KPIs, such as first-call resolution rate or lower costs for incoming customer calls, help avoid surprises and confusion when evaluating a partner's performance.
Termination and Transition Clauses
A business may not want to outsource to the same partner forever. Circumstances could change, or the partner could underperform. The business may also want to change the terms of the agreement. Termination and transition clauses give the business (and the partner) flexibility. They can both alter or end the outsourcing agreement.
Selecting the Right Outsourcing Partner
When businesses decide to outsource customer service, they need to find the right partner. So much of the company's success will depend on this partner—the business's reputation, customer satisfaction, future sales, and so forth. This section takes a deep dive into the key considerations to keep in mind when selecting an outsourcing partner.
Identifying Business Requirements and Objectives
Outsourcing customer service is not the right decision for every business. When a business decides to outsource, the business should be able to articulate exactly what it wants to get out of the partnership. This process starts with identifying the business's goals, expectations, and requirements. For example, is the goal to save money? Is the expectation that existing customers will be just as satisfied with outsourced support? The answers to these questions will help the business to create a search image of its optimal outsourcing partner.
Evaluating Potential Outsourcing Providers
Businesses expect outsourcing partners to consistently provide a top-notch customer experience. It's up to every business to find a partner that can perform at this level. This process takes time and research. Here are the key ways that every business should evaluate a potential outsourcing provider:
Experience and Expertise in Customer Service
Customer service teams must navigate complex, challenging, dynamic situations. Extensive experience and expertise matter. Outsourcing partners should be able to engage with customers seamlessly across multiple communications channels, including phone calls, email, live chat, video chat, social media platforms, and multilingual support. They should be able to integrate these services using an omnichannel platform with adequate technical support. And they should be able to produce evidence in the form of high customer satisfaction scores that they earned while serving other clients.
Industry-Specific Knowledge
Industry-specific knowledge is essential to providing specialized, effective customer service. Outsourced customer service partners should be able to produce evidence that they know the industry or field and relevant business practices and market trends. This evidence can take the form of certifications and enrollments in specialized training programs and software licenses. The evidence could also consist of existing partnerships with other companies in the same industry.
Reputation and Client References
Companies should vet an outsourcing partner's reputation by seeking out references from other clients. The company should ask potential partners about their long-standing outsourcing partnerships with reputable companies. It should also evaluate the size and diversity of the partner's client portfolio and ask for client testimonials and case studies, which provide specific evidence of results.
Financial Stability and Scalability
Companies should look for an outsourcing partner that can grow with their business. That means the partner needs to be financially stable and able to scale its operations. An outsourcing partner that can effectively scale will have systems in place to forecast and manage demands for customer service, especially during peak periods. And upon the client's request, the partner should be able to rapidly identify and mobilize additional resources.
Negotiating the Contract Terms
To successfully negotiate with an outsourcing partner, advanced preparation is essential. Businesses need a clear understanding of what they want and expect from their outsourcing partner. Businesses should also be familiar with their partner's roster of services, expertise, and experience. And they should learn about the legal and regulatory requirements that the partner may be working under. With this knowledge, a business becomes well positioned to enter contract negotiations.
Here are the key elements of the contract that a business should discuss during its negotiations with an outsourcing partner:
Scope of Services
The business will need to negotiate the range of customer service tasks to be performed as part of daily operations. Significantly, these tasks should be aligned with business goals and customer expectations.
Service-Level Agreements (SLAs)
The business will need to negotiate performance benchmarks for the outsourcing partner, such as response times and resolution rates. These performance expectations are collectively known as the service-level agreement (SLA). Just as important, the business will need to negotiate the specific incentives available to partners who meet SLAs and/or the specific penalties for failing to meet them.
Data Security and Confidentiality
The business will need to negotiate the measures and steps the partner will take to protect the security and privacy of all client data. The terms should explain how the partner will comply with any relevant regulations and include provisions regarding nondisclosure of client information.
Pricing and Payment Terms
The business will need to negotiate how the outsourcing partner will bill for its services. For example, will the partner charge for every customer interaction? Will there be an hourly rate? Or will the client be charged a flat monthly fee? Likewise, the business will need to negotiate when the client will be billed, when payment will be due, and all payment terms.
Mitigating Risks and Ensuring Quality
When businesses outsource customer service, they relinquish some control to their outsourcing partner. The partner assumes the responsibility for delivering and managing customer service. This shift in power introduces an additional layer of risk for the business. It also increases pressure on the business to ensure that service quality is maintained and operating expenses are minimized. Let's explore how businesses can use the contract negotiation process to both minimize risks and ensure service quality:
Legal Considerations and Risk Mitigation
When businesses want to mitigate risk, they need to build risk mitigation measures directly into their contract. These measures will specify the specific steps the outsourcing partner will take to minimize risk. The contract will likely include liability and indemnification clauses that specify who is responsible in the event of, for example, a lawsuit brought by a customer. The contract will also likely include contingency plans that explain how the partner will respond in the event of an unexpected disruption to its operations, such as a natural disaster.
Ensuring Service Quality
Businesses should use the contract negotiation process to ensure the outsourcing partner maintains a consistent level of service quality. First, the contract should specify the quality-assurance processes that the partner will implement to monitor for lapses in quality. When lapses are identified, training sessions should be specified.
Second, the contract should specify regular intervals at which the business will evaluate the partner's performance. As part of these performance evaluations, the contract should specify how the two parties will develop performance improvement plans and strategies, such as retraining and continuing education.
Contract Management and Governance
Customer service is a critical business function. When businesses outsource customer service, their job doesn't end. The business becomes responsible for overseeing the work of its outsourced team. The business should be monitoring the team's performance, providing feedback, and figuring out what kind of support the customer service team needs or could benefit from. As soon as problems arise, the business should identify and remedy them.
Let's take a closer look at three key areas of outsourcing contract management and governance that should be priorities for every business:
Establishing a Governance Structure for Effective Communication and Issue Resolution
The business should memorialize a governance structure in its outsourcing contract. A strong governance structure is critical to preventing misunderstandings, distrust, and friction. The contract should specify how the business will evaluate performance and create accountability. It should outline responsibilities of both the business and its outsourcing partner and specify if prior written consent is required for certain actions. And it should explain how the business will address complaints, problems, and concerns.
Designating Key Points of Contact and Escalation Procedures
When the business becomes aware of a problem with an outsourcing partner, the contract should specify who the points of contact are. Similarly, the contract should specify the customer service escalation procedures. Critical to the escalation procedures is the point at which responsibility for resolving a customer issue switches from the outsourcing partner to the business itself.
Reviewing and Updating the Contract as Business Needs Change
Customer service needs inevitably change as a business grows and evolves. The contract should include provisions for how the parties will work together to modify the contract's terms. Coming to a mutual agreement is the most expeditious way to maintain consistently top-notch results.
Success Stories
Outsourcing customer service is not a guaranteed home run. One in every two companies says that its outsourced work fails to fully meet its expectations, and three in four companies say that managing the outsourcing partner took more time and effort than expected. Meanwhile, an estimated 50 percent of all outsourcing relationships will fail within five years—a lose-lose proposition for both the business and its outsourcing partner.
Researchers at the University of Texas at Austin studied outsourcing partnerships around the country. They published a seminal study about what causes an outsourcing partnership to thrive or fail. The researchers concluded that the way the contract is crafted plays an influential role. They recommended that businesses consider three main dimensions when negotiating an outsourcing contract:
Complexity: The customer service team will be responsible for deploying different methods and procedures to get their work done and find solutions to problems. The complexity of this work should drive how the outsourcing contract gets crafted.
Independence: The customer service team will be responsible for making real-time decisions about which method and process to deploy in a given case. The team's independence in making these decisions should drive how the outsourcing contract gets crafted.
Strategic Importance: The customer service team's work is supposed to give the organization a competitive advantage. The degree to which the outsourcing partner's work drives this competitive advantage should define the partner's strategic importance. This interplay should drive how the outsourcing contract gets crafted.
Customer Service Outsourcing Contracts FAQ
Conclusion
A contract with an outsourced customer service partner sets the stage for how the two parties will work together. This contract sets expectations around quality, oversight, and conflict resolution. Businesses should understand the key elements that go into negotiating these contracts. These elements include scope of service, service-level agreement, data security and risk mitigation, performance and accountability measures, and contract termination and modification. With a well-structured outsourcing contract, business owners are setting themselves up for long-term success, cost savings, and possibly even digital transformation. If your business needs help negotiating and managing a customer service outsourcing contract, the experts at Live Help Now can provide one-on-one support. We know how to guide businesses in getting the most out of their outsourced relationship with a customer service partner. Request a live demo today to learn more about our business consulting and advisory services.
Customer Service Outsourcing Guide
Related Blogs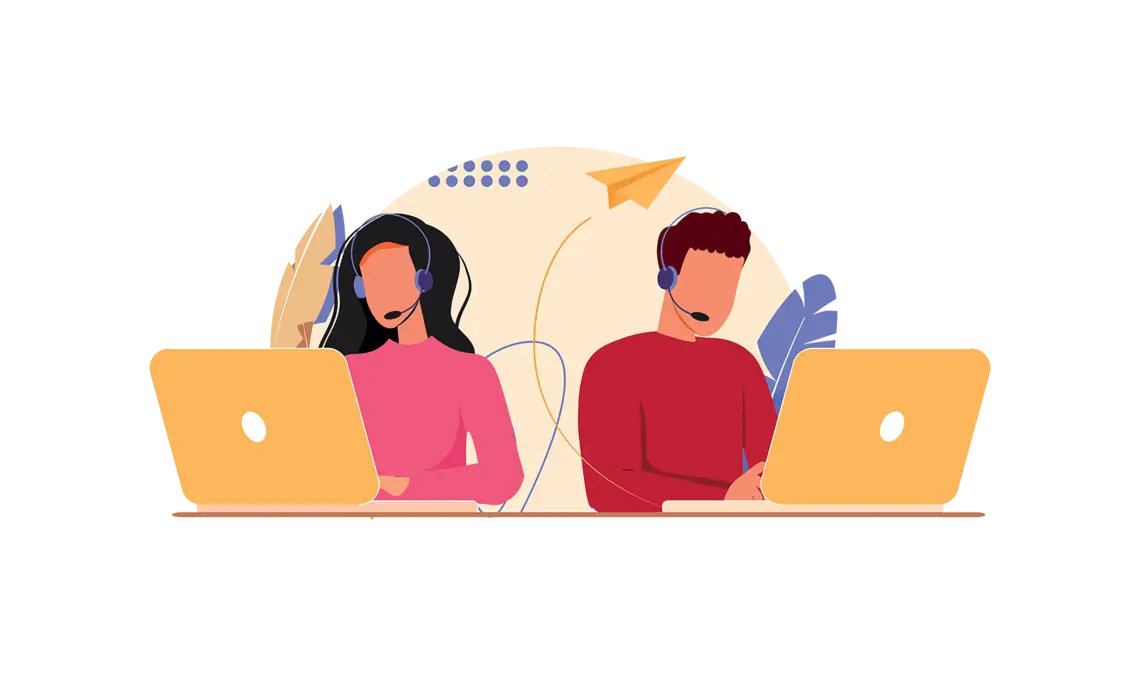 08 Aug
Customer Service Outsourcing Guide
Nearshore outsourcing: The ultimate guide
A successful customer service outsourcing project begins with selecting appropriate strategy based on the organization's needs. Our comprehensive nearshore outsourcing guide is here to help you decide if a nearshore BPO is suitable for your requirements.
08 Aug
Customer Service Outsourcing Guide
6 Best Customer Service Outsourcing Companies
One of the hardest decisions a company can make is to outsource customer service. There could be many reasons why outsourcing would even be on an agenda. Two that stand out are staffing issues (turnover) and training. The outcome of outsourcing customer service could be either a wild success or irreparable damage to company's reputation. This is why selecting an outsourcing partner that fits your needs while upholding your customer service standards is absolutely crucial.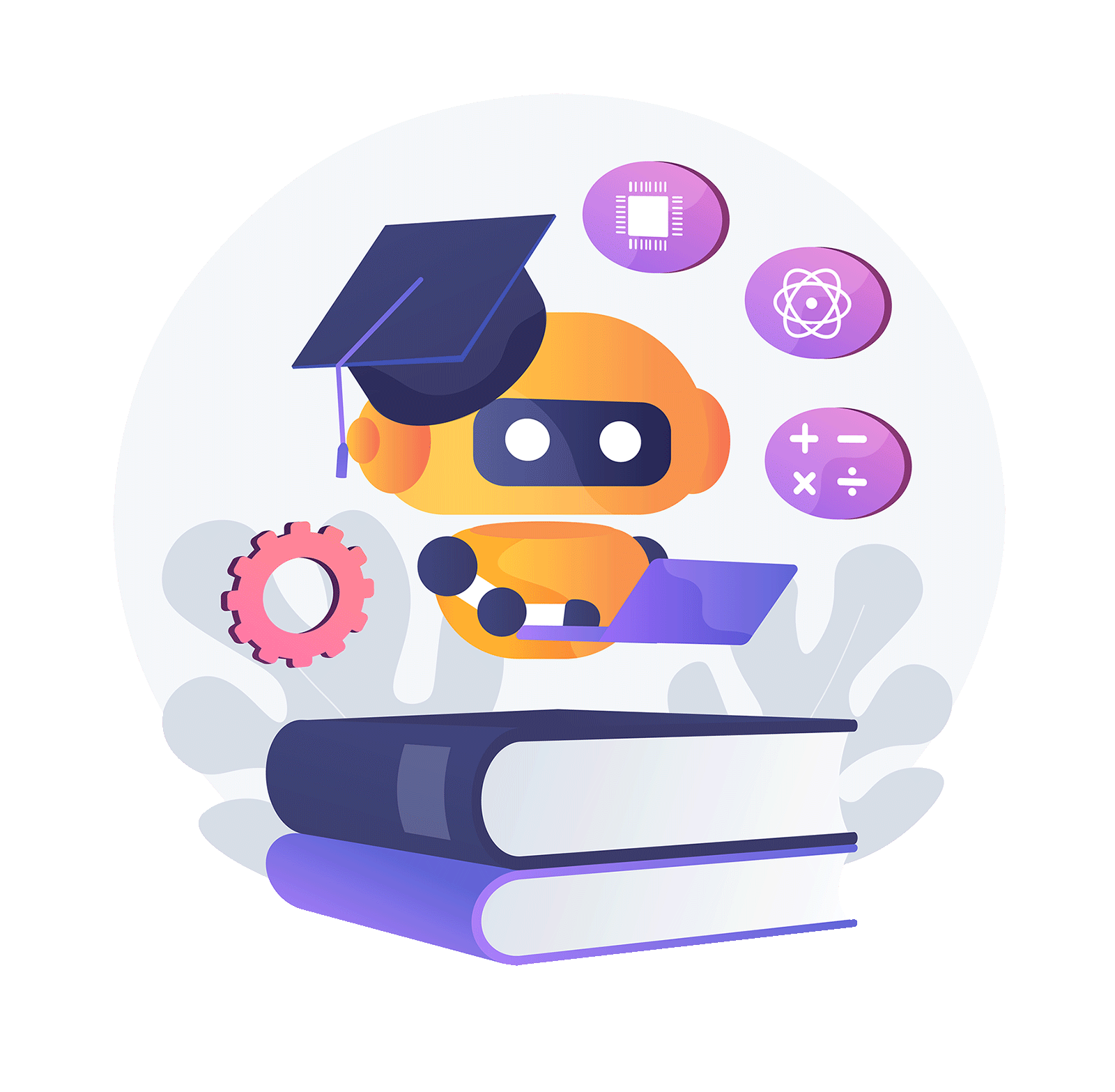 31 Jul
Customer Service Outsourcing Guide
Outsourcing Customer Service: 10 Best Practices
Deciding to outsource some of your business functions is a huge step toward the growth and future of your business. The number of businesses looking for outsourcing partners is growing, as is the number of businesses providing outsourced services. In fact, roughly 66 percent of businesses in the United States outsource at least one department. Making the decision to outsource is only the first step. You'll have to determine the full scope of your outsourcing projects, find an outsourcing partner you trust, address any legal requirements, and maintain solid communication throughout your partnership. In this article, we will discuss ten best practices for outsourcing customer service.