Onshore Outsourcing: The Ultimate Guide
Almost 54 percent of US companies use outsourced teams for customer service. That may be because business performance improves with onshore outsourcing. Onshore outsourcing is the process of handing off business functions to another company from the same country. Hiring domestic companies to perform business services can improve business performance. It also presents unique challenges. Choosing the right onshore partner can also make all the difference for a company. Read on to learn everything you need to know about onshore outsourcing.
---
Key Takeaways
---
Understanding Onshore Outsourcing
Outsourcing teams can help your business in various areas. For example, you can free your full-time employees from tasks beneath their pay grade or outside of their specialty areas. Outsourcing helps business leaders to focus on core business tasks. Not only that, but outsourcing onshore rather than offshore makes business management easier.
Here are some common onshore outsourcing services:
Managed (information technology) services
Software development
DevOps
Marketing services
Quality assurance testing
Legal processes
Advantages of Onshore Outsourcing
Outsourcing to onshore companies can provide many benefits to a business. Consider the following:
Proximity and Time Zone Advantage
Onshore outsourcing means that partner companies are close together. They will often work within the same or similar time zones. Their regular working hours will likely overlap. This makes internal communication easier, supports collaboration, and speeds up response times.
Cultural Fit and Language Compatibility
Choosing an onshore partner usually means reduced cultural differences. For example, hiring often eliminates language barriers. That makes communication more effective and efficient and helps maintain brand consistency.
Quality Control and Communication
Businesses can oversee onshore partners better than they can offshore partners. Managers have more control over the quality of work and can perform on-site visits more often. This can help to overcome any communication barriers and make instructions clear.
Compliance and Legal Considerations
Onshore outsourcing improves adherence to local laws. In particular, it promotes labor regulations and data-protection standards. This reduces noncompliance and legal complications and avoids data breaches.
Economic and Social Impact
Local economies benefit from onshore outsourcing. That's because it creates domestic jobs and supports local businesses. The country's business environment also benefits from stability, workforce development, and social growth.
Challenges and Risks of Onshore Outsourcing
Benefits aside, onshore outsourcing may not be the right choice for all businesses. Here are a few significant challenges in onshore outsourcing:
Dealing with Higher Costs. Outsourcing in the US can be costly, especially when compared to other countries with lower labor costs.
Managing Cultural and Communication Differences. Working with another company can mean differences in work culture. That introduces the potential for management conflicts. Communication and cultural differences can also exist even within the same country.
Ensuring Data Security and Confidentiality. Allowing other companies access to proprietary data can be risky. Outsourcing even to onshore partners increases the risk of customer data breaches. Confidentiality may also be an issue if onshore partners work with local competitors.
Mitigating Risks and Addressing Legal Issues. Working with outside companies leads to more business risk. More contracts can mean potential legal trouble. Limiting onshore outsourcing can mitigate these risks.
Working with a Limited Talent Pool: Hiring only onshore companies can be limiting. This reduces access to expertise in offshore development centers. Onshore outsourcing may prevent companies from finding needed resources in the global pool.
Selecting best Onshore Outsourcing Partner
Businesses should carefully consider all onshore business process outsourcing (BPO) partners. Potential partners should be reliable and adhere to all legal requirements. Beyond that, parent companies should consider the following questions in finding onshore partners:
Identify Business Requirements and Objectives

What industries does the partner work with?
What are the partner's goals?
What will the partner need from us?

Check Reputation and Evidence of Success

Does the partner have positive reviews?
Does the partner have successful case studies?
Do the partner's clients recommend it?

Assess Expertise and Experience in the Industry

Is the partner familiar with our industry?
Is the partner aware of our industry's legal requirements?
Does the partner ask questions to make sure they thoroughly understand the industry?

Consider Location-Specific Factors

In which time zone does the partner operate?
What taxes are in place in the partner's region?
Does the partner have easy physical access to our teams?
Examples of Onshore Outsourcing
Onshore outsourcing is a common practice. Here are just two examples of onshore outsourcing at large companies:
Delta Airlines: Based in Atlanta, GA, Delta contracted ServiceNow for HR tasks in 2019. When COVID-19 hit, ServiceNow created a COVID employee portal to answer employee questions. ServiceNow created systems more efficiently than Delta could have.
Microsoft Xbox: Headquartered in Washington State, Xbox hired AMP Agency for marketing services. AMP provided Xbox with web development, content planning, and illustration services. It also relieved Xbox's call centers with its online solution.
Best Practices for Successful Onshore Outsourcing
1. Define Clear Objectives and Expectations
Start by identifying specific goals and outcomes. Make sure they align with your company's business strategy.
2. Establish Effective Communication Channels
Regular meetings and status updates will be vital. The more often you check in, the more likely you are to stay aligned. There are many collaboration tools available to you. Find the one best for your team.
3. Define a Comprehensive Contract and SLAs
Outline deliverables, timelines, and milestones at the beginning of your partnership. Be specific. This will include signing a service level agreement (SLA). The SLA will establish performance metrics and quality standards for your outsourcing partner to refer to.
4. Foster Strong Collaboration and Integration
Don't silo your in-house and outsourced teams. Encourage knowledge sharing and cross-team cooperation. This will promote a sense of partnership and shared goals.
5. Implement a Robust Project Management Framework
Assign dedicated project managers from within your organization. Give your in-house team ownership of the outsourced work. Make sure these leaders understand and use agile methodologies and effective coordination principles.
Onshore outsourcing cost
Compared to offshore outsourcing, onshore outsourcing is typically the more expensive option. Domestic workers in the US are paid more than their counterparts abroad. For example, the average technical support representative in the US makes $55,669 a year. The same job in the Philippines makes ₱23,000 to ₱29,000 ($422.78 to $533.07). Not only that, but overhead and infrastructure expenses are higher as well.
But don't choose offshore outsourcing for price alone. Offshore outsourcing comes with hidden costs that onshore outsourcing does not:
Language and Cultural Barriers: Communication errors are always a risk with offshore outsourcing. Even if you speak the same language, cultural differences can cause unexpected hiccups.
Quality Control: The farther you are from your outsourcing partner, the more difficult it is to monitor quality.
Legal Regulations: With offshore outsourcing, your team has two sets of laws to stay abreast of. That includes all the penalties and fines that come with noncompliance.
Onshore outsourcing FAQ
Conclusion
Onshore outsourcing is the practice of delegating business processes or tasks to external companies or service providers within the same country or region. There are both advantages and disadvantages associated with onshore outsourcing:
Advantages:
Cultural and language affinity: Onshore outsourcing allows businesses to work with professionals who share the same language, culture, and business environment, which can minimize communication and cultural barriers.
Proximity: Working with onshore outsourcing partners can enable easier collaboration, coordination, and on-site visits compared to offshore outsourcing.
Legal and regulatory knowledge: Onshore outsourcing often ensures compliance with local laws, regulations, and intellectual property rights.
Disadvantages:
Cost considerations: Typically, onshore outsourcing is more expensive than offshore outsourcing due to higher labor costs and living standards in developed countries.
Limited talent pool: Depending on the location, there might be a limited pool of skilled professionals or a specific expertise required for certain projects, which could affect the breadth of talent available for outsourcing.
Scalability challenges: If the required workforce size is large, onshore outsourcing might have limitations in providing a scalable solution compared to onshore outsourcing.
Ultimately, the decision to opt for onshore outsourcing depends on various factors such as cost considerations, project requirements, sensitivity of data, and the importance of cultural alignment. Each business needs to evaluate these factors and determine whether onshore outsourcing aligns with their specific needs and goals.
Customer Service Outsourcing Guide
Related Blogs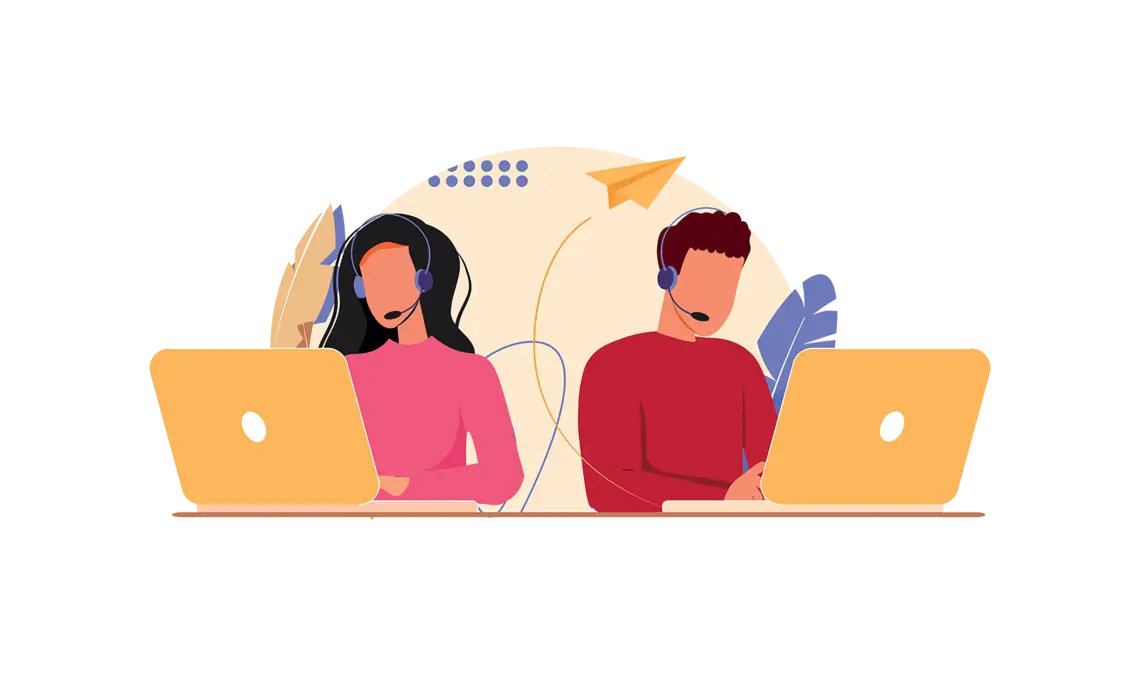 08 Aug
Customer Service Outsourcing Guide
Nearshore outsourcing: The ultimate guide
A successful customer service outsourcing project begins with selecting appropriate strategy based on the organization's needs. Our comprehensive nearshore outsourcing guide is here to help you decide if a nearshore BPO is suitable for your requirements.
08 Aug
Customer Service Outsourcing Guide
6 Best Customer Service Outsourcing Companies
One of the hardest decisions a company can make is to outsource customer service. There could be many reasons why outsourcing would even be on an agenda. Two that stand out are staffing issues (turnover) and training. The outcome of outsourcing customer service could be either a wild success or irreparable damage to company's reputation. This is why selecting an outsourcing partner that fits your needs while upholding your customer service standards is absolutely crucial.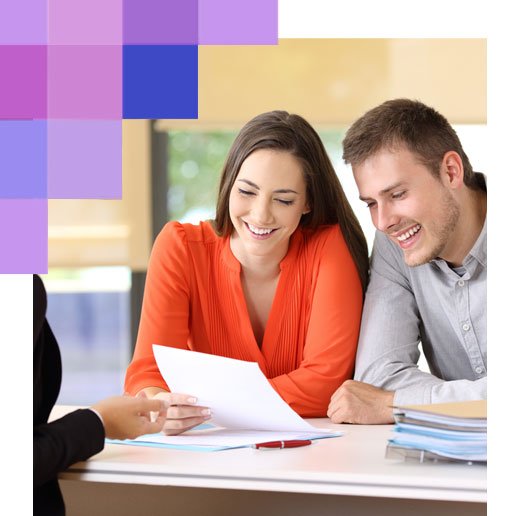 07 Aug
Customer Service Outsourcing Guide
The Ultimate Guide to Customer Service Outsourcing Contracts
Customer service outsourcing contracts could be complex. Learn how to negotiate a perfect customer service outsourcing contract in this guide.