9 Lead Generation Strategies for Small Businesses
What is one lead generation strategy that works for small businesses?
To help you generate more leads for your small business, we asked business leaders and marketing professionals for their insights. From SEO to trying paid social media ads, here are several lead-generating strategies for your small business.
Here are nine lead generation strategies that work for small businesses:
Implement a Referral Program 
Build Up Your SEO Strategy
Narrow Down Your Target
Try Paid Social Media Ads
Create Long-Form Content for Subscribers
Collaborate With Local Influencers
Start a Podcast
Collaborate With Other Companies
Use Geo-Targeted Social Media Monitoring
Implement a Referral Program 
Satisfied customers are your best advertisers. Why not incentivize them to spread the news about your offerings? Consider creating a program that rewards customers who refer their friends, family, coworkers, and others to you. Develop rewards that make financial sense for your business while still delighting customers. 
Rewards can come in the form of discounts, company merchandise, points that can be redeemed for perks, and more. Leveraging current clients as a path to meet new customers is a great way to generate leads without breaking the bank. 
Claire Routh, Markitors
Build Up Your SEO Strategy
Search engine optimization (SEO) is a great lead generation strategy, but it's a long-term strategy. I compare it to building a house or a home. When you are able to build a solid foundation in your SEO strategy, I believe it's one of the marketing "ingredients" that help out your entire marketing strategy. The opportunities within SEO (e.g. long-tail) often come from really knowing your target client and building those avatars.
Gresham Harkless Jr., Blue 16 Media
Narrow Down Your Target
We have great success in our business by offering a free, but highly targeted and relevant, guide on accessibility and inclusion — our business is all about accessible and inclusive travel and tourism. We also use exit intent popup offers across our website that work well to promote the guide. Just make sure to create a lead magnet that is highly relevant to the people you want to attract as leads and customers and not a generic offer. 
Dale Reardon, Travel For All
Try Paid Social Media Ads
You have to be proactive in getting people to take notice of your brand in order for them to even consider purchasing your products or services. This is why paid social media ads can be useful, because they're a great way to get in front of your target audience rather than waiting for them to find your website on their own. 
When creating these ads, make sure to include a high-quality picture, exciting copy that speaks to your audience, and an urgent call to action button that makes people want to click on it. This method will allow for people who didn't previously know about your business to potentially realize that what you have to offer is worthwhile for them.
Maegan Griffin, Skin Pharm
Create Long-Form Content for Subscribers
Creating long-form, authentic content that our subscribers want to share increases our subscriber counts significantly and generates more leads. We know this because, at Caldera + Lab, our followers love watching the long-form videos we post on how we wild harvest the botanical ingredients for our organic skincare products, as well as our fun and informational reviews from our community members. 
And we love sharing videos of us outside having fun in the surreal beauty of the Wyoming landscape. With the thousands of views, likes, and shares we receive on our videos, we know this strategy is working. Our long-form videos enable us to create more authentic connections between our customers and us, which builds trust and leads to conversions.
Jared Pobre, Caldera + Lab
Collaborate With Local Influencers
Collaborating with well-known people in your community can bring better brand awareness, extend your audience reach, and shape the opinions of your target customers. Businesses large and small can reach most influencers through direct messages (DMs) on their social media or their websites. 
The most effective way to engage influencers is to respect the influencer's type of relationship with their audience and demonstrate how your proposal will be mutually beneficial. Be sure the influencer's image and message are relative to your brand. If your new marketing campaign goes against the very reason people follow the influencer, the messaging will likely fall flat and cost the influencer some of their "personal capital." And finally, be sure to let the influencer shine and trust them to know what their audience wants.
Eric Kaye, Kayezen
Start a Podcast
Podcasts have been gaining in popularity in recent years for a good reason. Unlike other types of content (e.g., blogs and eBooks), podcasts are more reliable in terms of helping you build a relevant audience. Podcast listeners also tend to be more engaged and are often eager to wait for the next episode. This is why they are extremely good and efficient as a lead generation mechanism.
People who want to learn more and hear from you are easier to convert to leads than those who do not. In fact, it's even feasible for you to skip most of the lead generation process by immediately converting very interested listeners directly into customers.
Cameron Miller, Realtor
Collaborate With Other Companies
If you're a small business on a tight budget, your options for lead generation strategies may be a little slim. However, if you get a little innovative and think outside of the box, there are more opportunities than you might originally think! For starters, take a good look at your network and connections, and reach out about collaborations that involve lead generation techniques. This way, both of you will benefit, and you can devise methods to generate leads that won't involve stretching your budget too thin.
Dylan Fox, AssemblyAI
Use Geo-Targeted Social Media Monitoring
A surprisingly effective lead generation strategy for small businesses is a geo-targeted social media monitoring and targeting. For example, if you provide corporate event space rentals in NYC, then you can use social media monitoring tools to watch for relevant keywords in that location. When a notification pops up, read the message and respond with something relevant and helpful. This strategy is very one-by-one but can create some great customer relationships. The same principle applies whether you are a nail salon, pizza shop, or mechanic.
Melissa Kelly, Virtual Team Building
Terkel creates community-driven content featuring expert insights. Sign up at terkel.io to answer questions and get published. 
Blog
Experts Corner
Management & Leadership
Marketing and media
Sales & Lead Conversion
Small Business
Related Blogs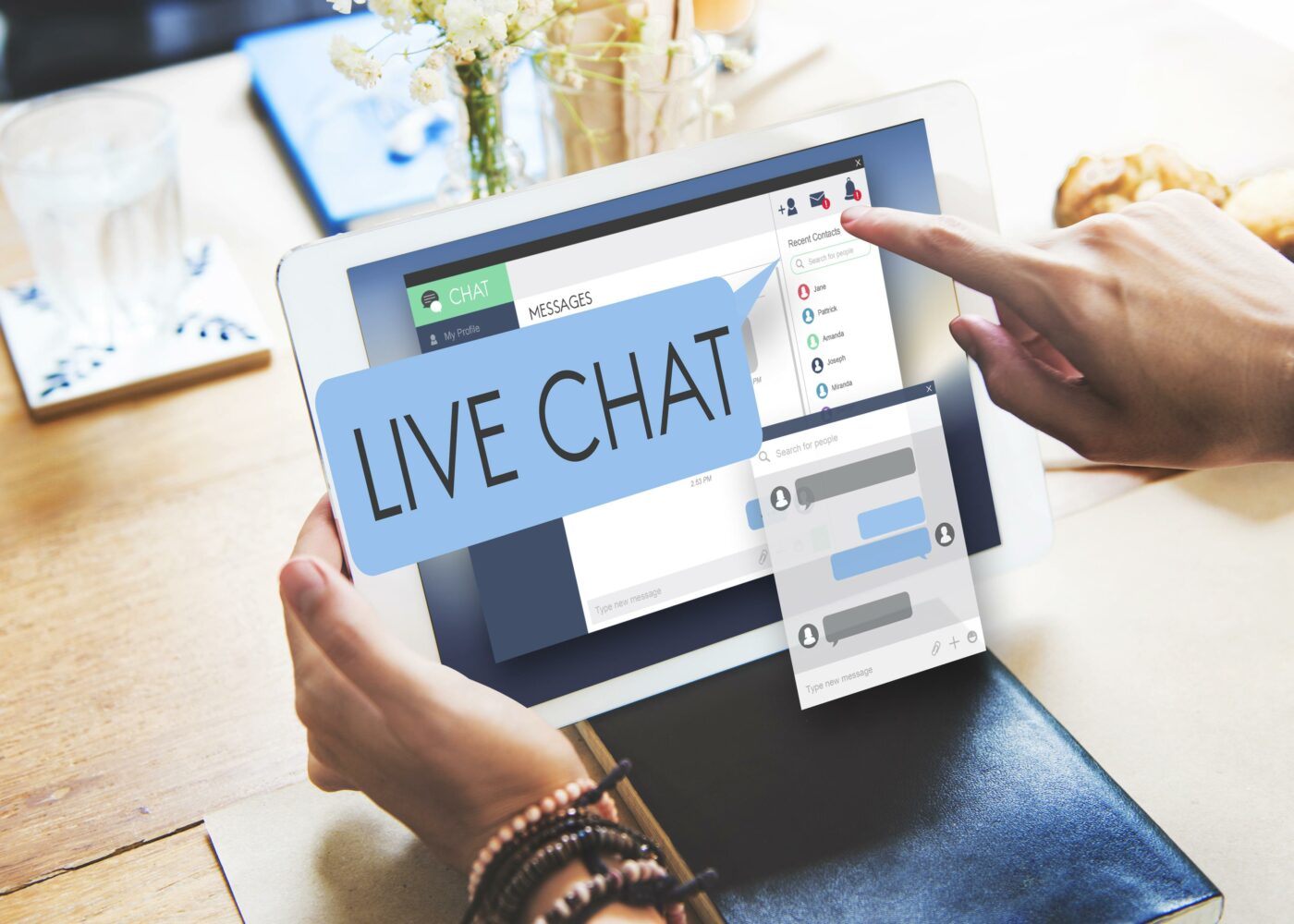 06 Jan
Blog
Best Live Chat Service You Should Use In 2023 [Comparison]
If you're shopping around for a live chat service, we've saved you some time by doing all of the research for you (you're welcome).  We also thought you should know that even as you read this, you are missing out on easily attainable website leads. These leads aren't soft leads either. We're talking about hot … Continued
03 Jan
Marketing and media
Best B2B Marketing Channels Strategy in 2023
What are B2B marketing channels you are using in 2023? Do the current strategies and channels you use deliver the desired results in terms of ROI? Chances are you are looking for a better option, better marketing strategy to generate results for your business. The beginning of every new year is a great time to … Continued
03 Jan
Blog
The True Cost of "Free" Live Chat Software
A search query for "free live chat software" yields over seven hundred million results on Google. Everyone is looking for free live chat software. If you want a better website than your competitors, that should worry you. One recalls an old quote from George Patton: "If everyone is thinking alike, then somebody isn't thinking." What's … Continued