Weird Branding That Works: Bold and Memorable Tactics
What do Gallagher, Evil Knievil, and Bert Kreischer have in common?
These three entertainers have unique brands, but one thing stands true for each of them, their weird branding works. People of all ages nationwide can tell who they are. They are memorable.
So how can businesses learn from these examples of weird branding that works? We'll dive in to discuss these and other weird branding that works, why customers are drawn to it, and how businesses can use these tactics in their own marketing strategies.
Examples of Weird Branding that Works
Gallagher
While most people know him exclusively for smashing watermelons with mallets, Leo Anthony Gallagher Jr., known more popularly as Gallagher, is actually a comedian. Starting his career in the '70s, Gallagher performed frequently at major comedy houses such as The Comedy Store and The Ice House. Gallagher was one of the most popular and recognizable American comedians during the 1980s and did 14 comedy specials for Showtime.
His big schtick, and what he is most notably famous for, was prop comedy. Gallagher's signature sketch is a pitch for the "Sledge-O-Matic," a large wooden mallet that he uses to smash a variety of food items and other objects, culminating with a watermelon.
While he is one of the few wildly famous prop-comics, his unique style is what made him a household name. Today, Gallagher hosts various writing seminars to help new comedy writers hone their skills.
Evil Knievil
Robert Craig Knievel, more fondly known as Evil Knievel, was a motorcycle stunt performer. Growing up in Butte, Montana, Knievel always had a flair for danger. Knievel participated in local professional rodeos and ski jumping events, including winning the Northern Rocky Mountain Ski Association Class A Men's ski jumping championship in 1959. During the late 1950s, Knievel joined the United States Army. His athletic ability allowed him to join the track team, where he was a pole vaulter.
Having a family to support, Knievel turned from selling insurance to a new life filled with motorcycle tricks. After enticing the small crowd with a few wheelies, his introduction to motorcycle stunts was to jump a 20-foot-long box of rattlesnakes and two mountain lions. Despite landing short and his back wheel hitting the box containing the rattlesnakes, Knievel managed to land safely. Almost overnight, everyone knew who Evil Knievel was. He went from a nobody kid from Montana to a nationwide "hero."
Over the course of his career, Knievel attempted more than 75 different, extreme motorcycle jumps. His fame grew with every new death-defying motorcycle trick he attempted. Whether he was flying through rings of fire or over 20 school busses, Evil Knievel had audience members on the edge of their seats as he raced closer to death's door, only to escape unharmed at the last second. While Knievel is no longer with us, his brand still lives on. Over the years, various companies like LuLaRoe and Fearless Apparel have struck brand deals with the daredevil's name.
Bert Kreischer
You might not recognize the name, but you might recognize him. Bert Kreischer has been making a name for himself since 2016 as "the shirtless comedian".
Kreischer first came into the spotlight in 1997 when Rolling Stone magazine named him "the top partier at the Number One Party School in the country," referring to his alma mater, Florida State University.
Fun Fact: The article also served as inspiration for the 2002 film National Lampoon's Van Wilder, starring Ryan Reynolds.
Kreischer's first experience with stand-up comedy was at Potbelly's, a bar and nightclub in Tallahassee, Fl. From there, he moved to New York City where he worked the door at the popular Boston Comedy Club. His popularity as a storytelling comedian grew, eventually landing him spots late-night talk shows such as Late Show with David Letterman, Jimmy Kimmel Live and Conan.
The question on everyone's mind when it comes to Mr. Kreischer is "why are you always shirtless?" Although he's admitted to wanting a more clear answer, he joked to Decider in a 2018 interview saying, "At the beginning (of shows), I'd rip it off, kill a beer, and then put it back on. Then one time in Columbus, this woman started giggling. I stopped to ask her why, and she said, 'You kept your shirt off.' I didn't realize I'd forgotten to put it back on."
For his first Showtime comedy special in 2016, Bert Kreischer: The Machine, he'd planned to tour the road with his shirt on, but then perform the special topless, and that's the way he's kept performing.
Steven Singer
If you've driven down any major highway in the Greater Philadelphia area (especially 95), then you've probably seen the huge black billboard screaming I HATE STEVEN SINGER! At first, there is no indication about what the billboard is actually promoting, but after googling it, you'll learn it is actually promoting Steven Singer Jewelers.
But why all the hate? The full story can be found on their website, but here's a quick recap. It all started more than twenty years ago when a guy proposed to his girlfriend with a gorgeous diamond engagement ring he bought from Steven Singer Jewelers. One thing leads to another and the couple eventually gets married, has a baby, and returns to the jeweler to show off the baby. The wife proclaimed "I love Steven Singer!" The man responded "Here we go again. We're up all night with feedings and diaper changes. I HATE STEVEN SINGER!"
Whether or not this story is true, the curiosity the billboard creates is unsurpassed. It doesn't play off the more popular feelings of love and happiness like other jewelers. Instead, it stands out and appeals to an entirely different emotion – dread! Why would someone public hate themselves? Well, if it draws the attention of new customers, why not!
Skittles
We're all familiar with Skittle's slogan, "Taste the Rainbow". It perfectly embodies what the product is – a rainbow candy with various flavors. But their ads over the last few years have taken a different approach that leaves viewers a little skeeved out.
Introduced in North America in 1979, Skittles' famous "Taste the Rainbow" theme was created by New York ad agency D'Arcy Masius Benton & Bowles. Skittles marketing has become known for its avant-garde viral marketing techniques, particularly in conjunction with the Super Bowl. In 2019, it conducted a pre-Super Bowl campaign featuring Skittles Commercial: The Broadway Musical, which was performed one time only at The Town Hall in New York City.
This publicity stunt was a parody against advertising agencies. The 30-minute musical performed for only one day and featured actor Michael C. Hall. According to AdAge, the whole production [was] a big middle finger to advertising. AdAge has a wonderful article about the whole production with exclusive promotional videos – I encourage you to check it out!
It cost attendees $200 a ticket to see this exclusive, once-in-a-lifetime event and tickets sold out in less than two days. While you can't see the production anymore, you can listen to the soundtrack on Spotify. Listen closely to the lyrics – they completely back advertising. The irony isn't lost, however. Instead of paying $5 million for a Super Bowl ad, the exclusive event went viral. It was talked about for weeks on the news, late night shows, and all over social media. Skittles changed the game.
What Can We Learn From These Weird Branding Tactics?
Companies can learn a lot from these few examples of weird branding that works. Although each tactic might not work for everyone, there is something we can take away from each that companies can use as inspiration to be more memorable to their audience.
We learn from Gallagher, Evel Knievel, and Bert Kreischer that public image is better remembered when it's a bit extreme. Smashing watermelons with a giant mallet, jumping over canyons, or performing shirtless are all ways these guys stick out from their competitors. Businesses can learn that being different, and maybe a little eccentric, will help your audience remember and identify you among your competition.
Steven Singer and Skittles teach us that sometimes making fun of ourselves, or our industry, goes viral. You'd never think that self-deprecating advertising would work, but anyone who has driven on I95 through Philadelphia can tell exactly why what those billboards look like and who they're for. Skittles make a mockery of advertising as a whole and it blew up! They also used exclusivity and a huge, nation-wide event to draw more attention to their brand. We can take away all these skills and apply them as we see fit for our own businesses.
While there are so many different and weird branding tactics to choose from, it's always best to choose a strategy that will resonate with your audience. You want them to remember you when it comes time to make a purchase! Choose a strategy that your audience will understand and ultimately, support.
Related Blogs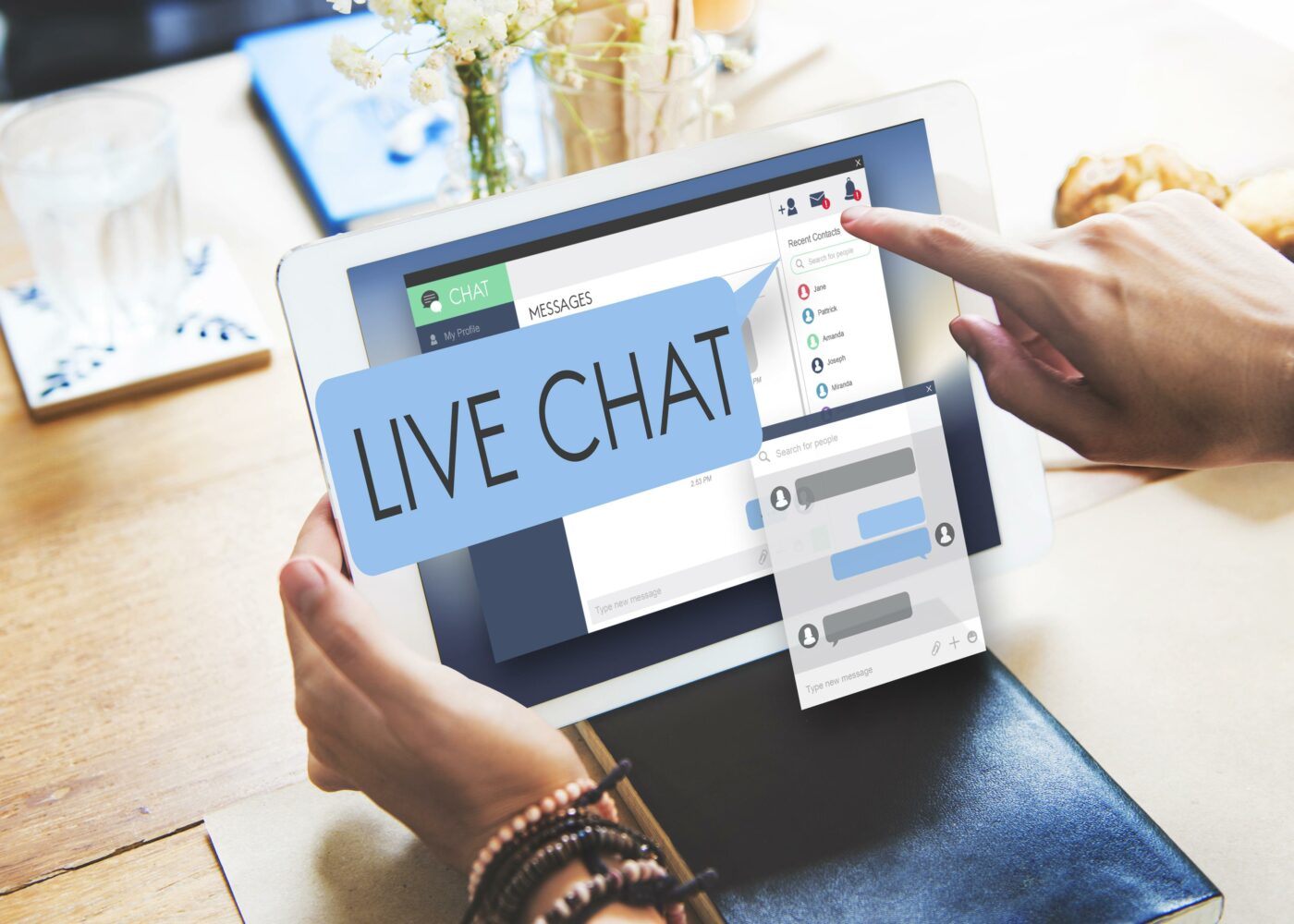 06 Jan
Blog
Best Live Chat Service You Should Use In 2023 [Comparison]
If you're shopping around for a live chat service, we've saved you some time by doing all of the research for you (you're welcome).  We also thought you should know that even as you read this, you are missing out on easily attainable website leads. These leads aren't soft leads either. We're talking about hot … Continued
03 Jan
Marketing and media
Best B2B Marketing Channels Strategy in 2023
What are B2B marketing channels you are using in 2023? Do the current strategies and channels you use deliver the desired results in terms of ROI? Chances are you are looking for a better option, better marketing strategy to generate results for your business. The beginning of every new year is a great time to … Continued
03 Jan
Blog
The True Cost of "Free" Live Chat Software
A search query for "free live chat software" yields over seven hundred million results on Google. Everyone is looking for free live chat software. If you want a better website than your competitors, that should worry you. One recalls an old quote from George Patton: "If everyone is thinking alike, then somebody isn't thinking." What's … Continued