Why 24/7 Customer Support Important For Your Business
Excellent 24/7 customer support shows customers you truly care about them. This results in fewer customers abandoning your business and leads to customers spreading positive messages about your company.
24/7 customer support offers an excellent avenue to stimulate fruitful customer support conversations. This can offer insight into future content creation, improve a brand's overall reputation, SEO, and more.
Perhaps that's why the customer experience management market grew to $2.9B in 2021 and is expected to grow an additional 15.3% each year until 2030.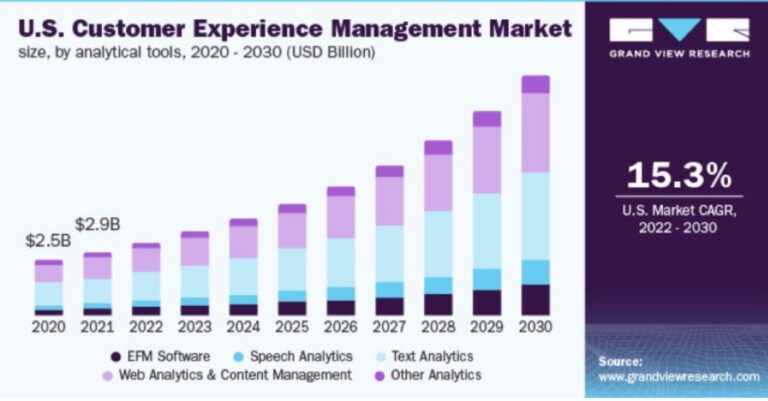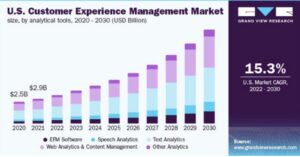 Source: Grandviewresearch.com
Benefits of 24/7 Support
Implementing 24/7 customer support shows customers your brand cares. Setting this standard offers benefits for both your customers and your business' growth. Here are three main reason to offer 24/7 support: 
1. Support Your Customers Across the Globe 
Being able to reach customers all over the world is now easier than ever. And being there for customers to reach you, no matter the time zone, can be too. 
It is essential to be readily available whenever customers need you (without restrictions). This also prevents them from looking for services elsewhere. Timing is everything. 
2. Create Powerful Customer Loyalty
Factors that have a direct relationship with how much your customers value your company include 
how well you understand them
how much you seem to care about them, and 
how special you make them feel.
If you can leverage those components with 24/7 support to create a connection between customers and your brand, you can drastically improve your customer retention. You could also benefit from the free word-of-mouth advertising from highly satisfied and loyal customers. 
3. Stand Out From the Competition
A Salesforce research study showed that 83% of consumers expect to interact with someone immediately when they contact a company.
For instance, the best web hosting services offer 24/7 support. This sets them above other companies in a very competitive industry.
Offering 24/7 support makes help available for customers when they expect it – right away. Many are willing to sever their relationships with brands that don't prioritize customer service. 
By getting ahead of businesses that don't offer this level of support, you're creating a competitive advantage for your company.  
How to Offer 24/7 Support
There are several effective ways to implement 24/7 support. Consider these five simple ways to offer it:
1. A Knowledge Base
A knowledge base is a network of valuable information that customers can explore on their own in search of answers to their questions. For example, it could be on-demand video tutorials created with the best webinar software, informative articles, or FAQ pages. 
To make your knowledge base more effective, show your customers you are an expert in your industry by making sure the information you present is well organized and always up to date.  
2. Help Widgets 
Help widgets are convenient, interactive self-service tools for customers to get instant answers to their questions or be pointed in the right direction. Customers can also input their contact information so a member of your team can contact them as soon as possible. 
3. Chatbots 
Chatbots are similar to help widgets; however, they allow customers to have a helpful two-sided conversation with artificial intelligence or an AI-powered virtual assistant. This automation creates a self-service option that closely mimics a human conversation. 
Chatbots use natural language processing (NLP) to discern the needs of your customers and use information from your knowledge base to answer questions appropriately. This offers your customers a satisfying, personalized experience. 
You might then offer the option to transfer their inquiry to a human agent if needed. 
4. Community Forums
Community forums are a valuable resource for customers with common questions. These are discussion boards that allow customers to interact with one another, share experiences, and answer each other's questions. 
They also offer an inside look at what your customers think about your product. 
5. Live Agents
AI provides excellent self-service options, however, many people still prefer speaking to a live person. There are convenient, affordable services that offer 24/7 outsourced live chat support from professionally trained agents who can answer your customers' inquiries effectively and efficiently. 
Tips for Providing 24/7 Customer Support
Here are some tips to implement 24/7 customer support conveniently and cost-effectively:
1. Automate as Much as Possible 
Providing a personalized customer experience can be extremely time-consuming and expensive. Automation can offset this.
For example, you can automate the process of routing inquiries to the correct department so that your team can get to work on issues best suited to their expertise. Free live chat software usually offers a chatbot for the business website, which could be useful in certain situations. 
2. Leverage Your Entire Team 
By making customer service every team member's responsibility, you place service at the heart of your organization. This can help you establish yourself as a company that cares about its customers at all levels.
3. Request Customer Feedback
With honest feedback from customers, you can improve customer experience efficiently. Try integrating easy-to-answer surveys on your site to gauge the effectiveness of your customer support. When done routinely, your business can avoid falling short of customer expectations. 
We live in an exciting time for marketing. There are so many new tools available to help us grow our businesses and connect with our customers. 24/7 support is a fantastic place to start if you're seeking to take your customers' experiences to the next level. 
Related Blogs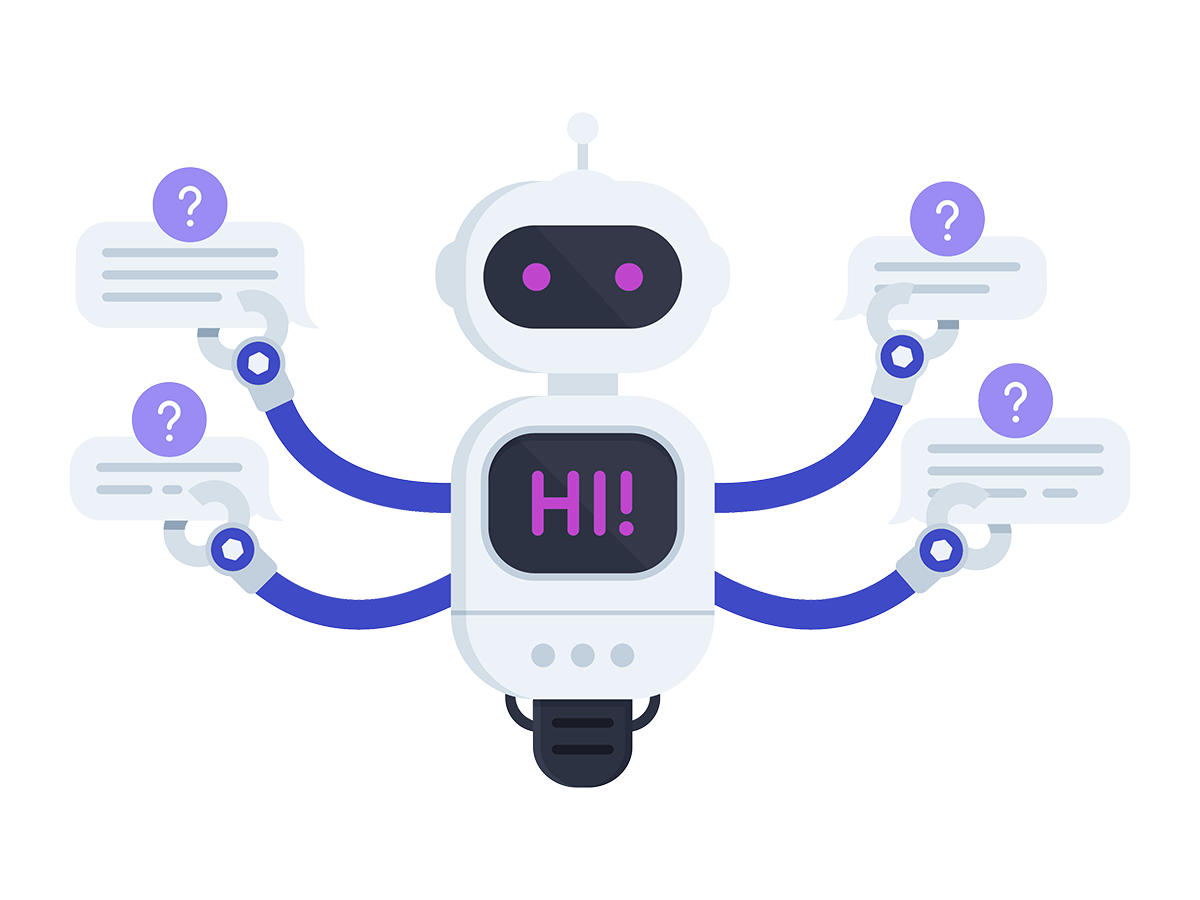 19 Jan
Customer Service
Unlocking potential of an SMS Chatbot with Examples
If you are implementing or re-designing an existing SMS Chatbot, this article is for you. Here, we review all the basic principles of SMS Chatbots and their best applications. We discuss the major differences between SMS Chatbot and a traditional web chatbot. We also show examples of successful SMS chatbot implementations powered by conversational AI. … Continued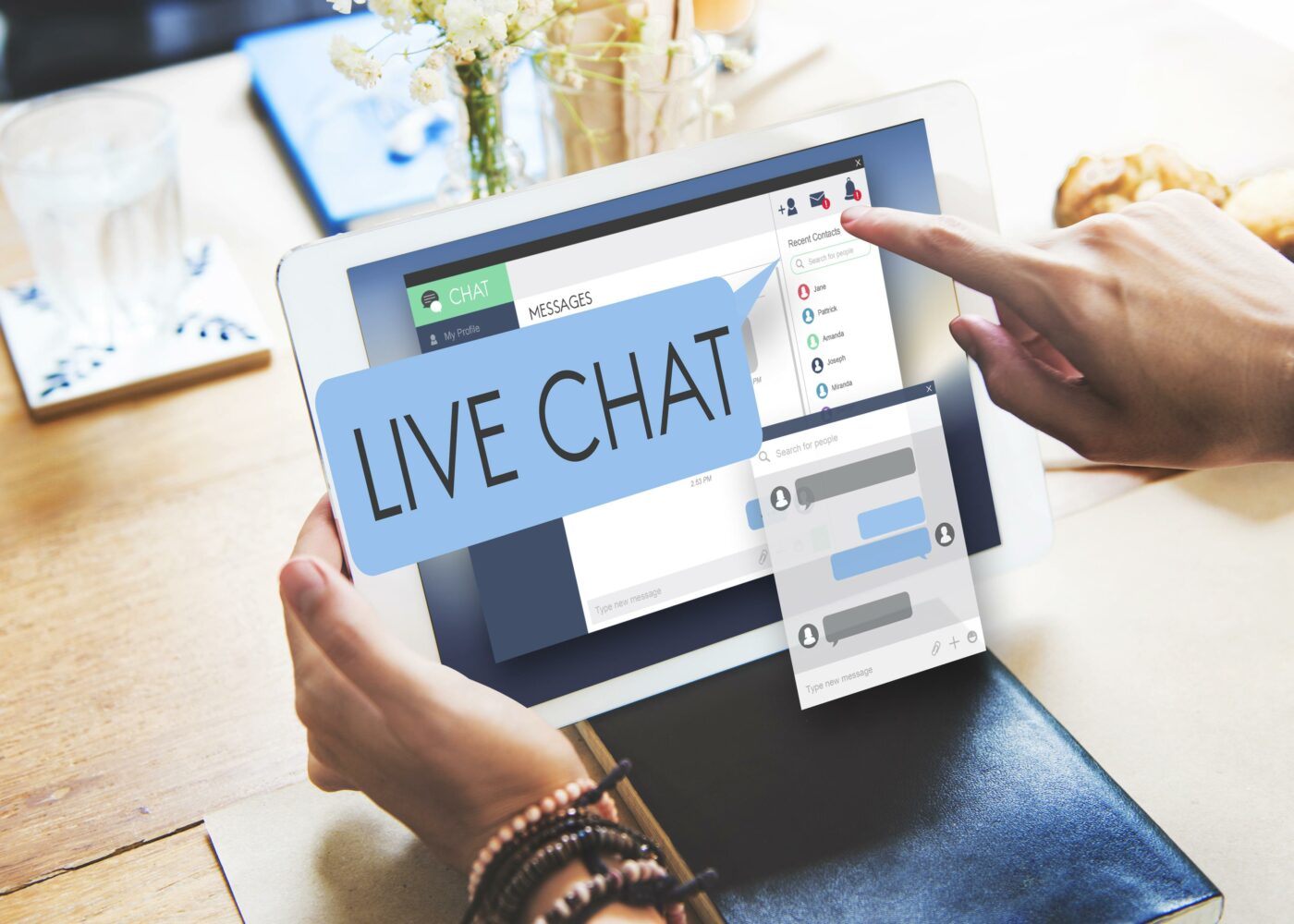 06 Jan
Blog
Best Live Chat Service You Should Use In 2023 [Comparison]
If you're shopping around for a live chat service, we've saved you some time by doing all of the research for you (you're welcome).  We also thought you should know that even as you read this, you are missing out on easily attainable website leads. These leads aren't soft leads either. We're talking about hot … Continued
22 Nov
Customer Service
Live Chat Agent Job: How To Land One You'll Love in 2023
Is landing a live chat agent job something you've considered? If so, you've come to the right place. We're here to discuss everything – the good, the bad, the happy, and the sad. So, in the words of Al Green, Let's Stay Together as we explore this career path in detail.  Why Do Customer Service … Continued