Bucks County Businesses Helping to Fight COVID-19

When COVID-19 struck and the government issued a mandatory quarantine, no one could have predicted or prepared for the financial and economic consequences. It's been almost two months since then, and businesses are still closed or struggling to stay open. 
HelpSquad, along with our sister companies LiveHelpNow and Insane Lab, sprung into action as soon as we recognized the distress that other businesses were in. We did what we could to help support any non-profit, healthcare, or other organizations battling the COVID-19 outbreak. But we knew more needed to happen. 
Bucks County is our home. We wanted to support the small businesses that make it special to us. We reached out to our neighbors, news outlets, and various Facebook groups to find Bucks County businesses that are putting their community first and supporting front line efforts to fight the spread of COVID-19. 
These businesses are acting selflessly by donating meals, manufacturing appropriate safety equipment, supporting healthcare workers, and supporting their community, all while still serving their customers and trying to survive. 
We want to take this opportunity to THANK all the business on our list and highlight them so our community can recognize their efforts and support them during these times. 
Peace Valley Dentistry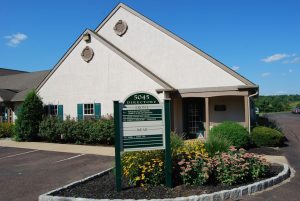 Peace Valley Dentistry, located in Fountainville, Pa has been serving Bucks County community members, and more, for over 10 years. Due to the COVID-19 outbreak, and under the guidance of the CDC and PA Department of Health, the office has temporarily stopped providing non-emergency dental care, but that didn't stop the staff from fighting the good fight! 
When COVID-19 hit, there was a high demand for the appropriate medical supplies, like masks, gloves, medical gowns, and sanitation solution. Owners and doctors, Amir and Agata Barati, donated what supplies they could spare to the medical staff at Doylestown Hospital. 
Dr. Amir and Agata Barati continue to serve their community by working with the Ann Silvermann Clinic of Doylestown and Mission of Mercy of PA in Philadelphia, donating their services to children and adults who otherwise can't afford dental care.
For more information about Peace Valley Dentistry or if you have an emergency dental issue, check out the practice's website, or Facebook page. 
Jay's Steak and Hoagie Joint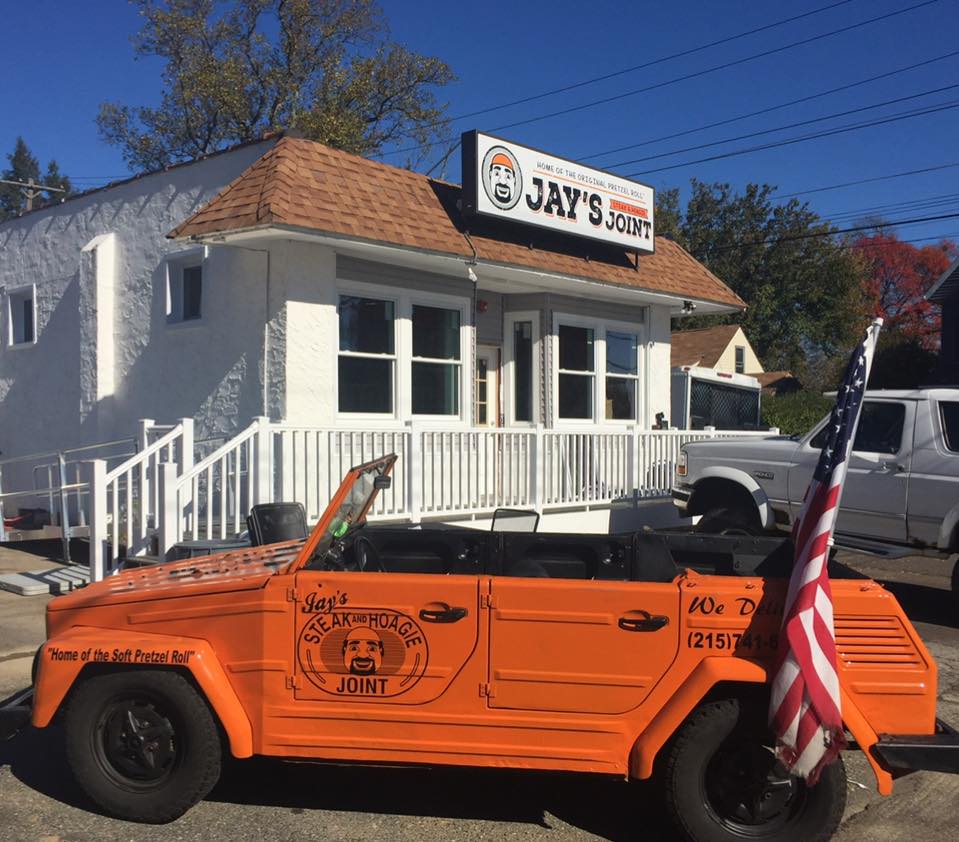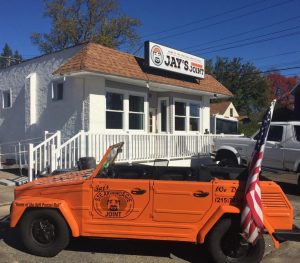 Jay's Steak and Hoagie Joint has been a community favorite for over 10 years! Located in  Southeastern Bucks County, Jay and his team offer a HUGE variety of steaks, hoagies, wraps, burgers, and specialty sandwiches. It was no surprise Jay's ended up on our radar, his customers can't say enough good things! 
Recognizing hunger affects too many people in our community, Jay, his team, and a group of volunteers have been accepting donations to purchase and deliver groceries and other supplies for those directly affected by COVID-19. So far, they have been able to help over 280 households who are financially suffering from unemployment due to COVID-19.
"Please never be too proud to ask for help." – Jason, Jay's Steak and Hoagie Joint
Community members in need can anonymously text "Hungry" to (215) 514-3172 to set up a contactless delivery. Check out their Facebook page for menu updates, how to donate towards their efforts, or call and place your order! 
Our Towne Catering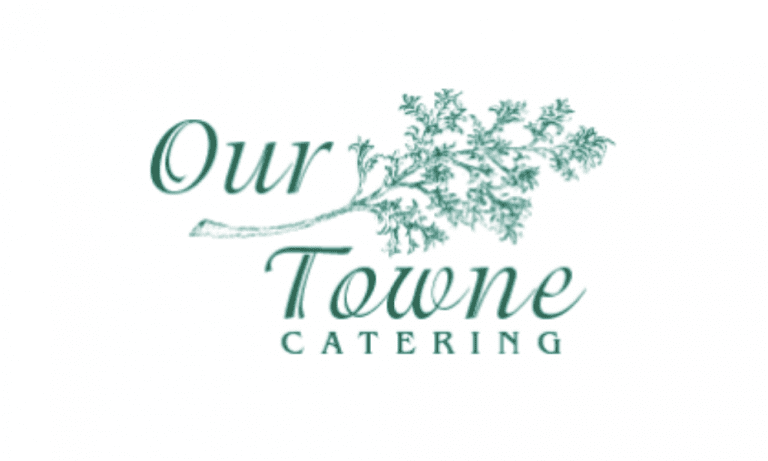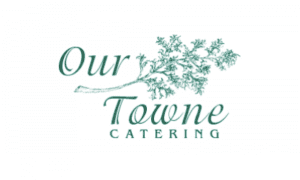 Our Towne Catering has been family owned and operated for 20 years. Located in Chalfont, Pa, the company always had a mission to provide service with passion and complement any client's vision. The catering menu is perfect for any occasion and customizable for any event. 
When COVID-19 stuck, the catering company was forced to close its doors for two weeks. Today, it offers weekly curbside pickup where customers can choose from the menu to take home and enjoy. Options change weekly and teachers, support staff, and first aid responders can enjoy a 10% discount. 
Additionally, Our Towne has established a "pay it forward" initiative. Customers can sponsor boxed lunches for a local food pantry with donations and tips.
For information about ordering or donating, check out the company's website or call (215) 822-1016. 
Joe Taylor Restoration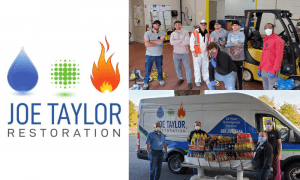 When all the madness of COVID-19 is finally over, there's one team who is ready and willing to help clean up the mess, and that is the team at Joe Taylor Restoration. They are already getting involved with cleanup, and they know the need for sanitation and sterilization will only increase once we can finally breathe a (masked) sigh of relief.
The team at Joe Taylor Restoration specializes in micro cleaning in mold cases. This became a natural pivot into cleaning COVID-19 facilities, both emergency-related and preventative, for owners and employees returning to the workplace. The team has cleaned, disinfected, and sanitized businesses like car dealers and funeral homes. The job sizes range from 400 sq feet to 400,000 sq feet and the team has traveled as far as Georgia to get it all done.
A job the team is most proud of, among many, was when the team was called to Thomson Lamination. This company makes parts for ventilators and had a big order to complete. It took the team at Joe Taylor Restoration 36 hours to clean the 75,000 square foot facility.
In addition to COVID-19 cleaning, the team also donated a truckload of Gatorade for the ER staff at St. Mary's Hospital!
Our team connected with David Spratt of Joe Taylor Restoration who said,
"Our number one priority is to help the businesses in our community. My kids, and my business partners' kids, we are all in this community and I want them to know that we have been working [hard], helping their friends' parents for the right reasons, and that helping people, no matter what is worth more than any amount of money. End of the day you have to be able to brush your teeth and look in the mirror and know the person staring back is a good person."
For more information about cleaning COVID-19, or to contact the team at Joe Taylor Restoration, visit their website!
Pomodorino Pizza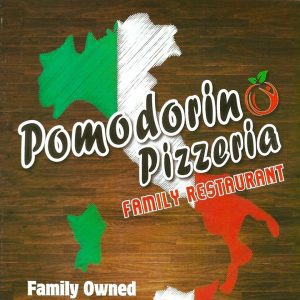 The folks over at Pomodorino Pizza have been delivering happiness by the slice for just shy of 4 years. Located in Perkasie, Pa, this pizza joint has all the crowd favorites from specialty pizzas, strombolis, pasta dishes, and so many other tasty options. 
The team members at Pomodorino knew they wanted to help the front line workers who were putting their lives at risk by fighting COVID-19. As a 'thank you' to those brave workers, Pomodorino Pizza donated meals to Grand View Hospital and the Perkasie Police Department!
While their pizzeria is closed for in-house dining, pickup and delivery are still available. To follow menu updates, dinner specials, or to call and place your order, check out Pomodorino's Facebook page! 
South Main Tattoo and Piercing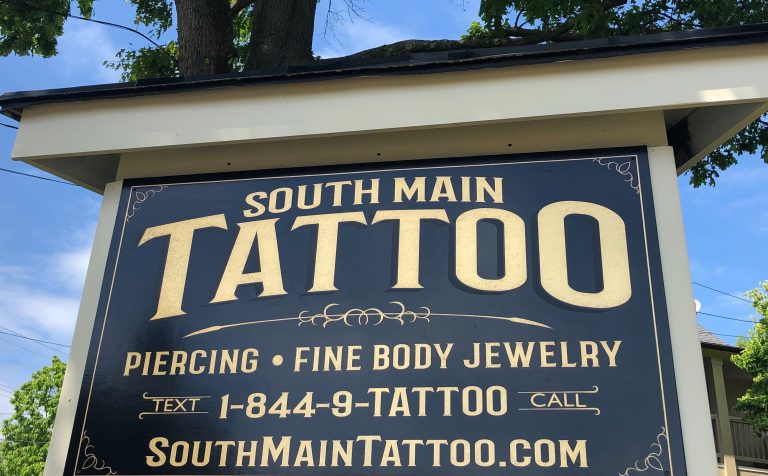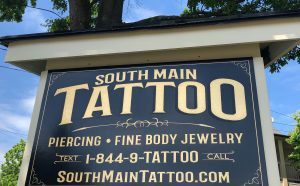 Even though the tattoo parlor is closed for tattoos and piercings, the team at South Main Tattoo and Piercing in Doylestown, Pa, is still active in supporting the local community. As a full-service body art studio, the business offers tattooing, piercing, body jewelry services, and laser tattoo removal in a clean, comfortable setting. Team members at South Main take pride in their cleanliness and professionalism. 
At the end of March, after all non-essential businesses were ordered to close due to the COVID-19 pandemic, South Main realized there was a shortage of PPE (personal protective equipment) in healthcare systems. Team members quickly decided to help as much as possible and donated inventory of several boxes of exam gloves of all sizes, surgical masks (some with face shields), and our virucidal cleaning wipes to Doylestown Health Foundation for Doylestown Hospital.
You can still purchase their beautiful jewelry online. For more information or to check out their artwork and available jewelry, check out their Facebook page or Instagram. 
Meat Wagon BBQ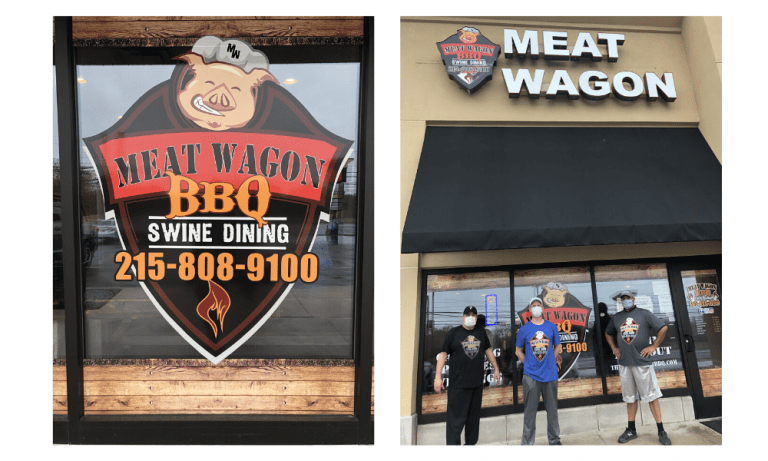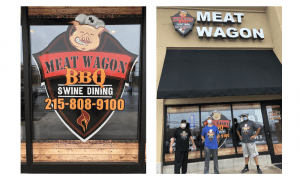 Meat Wagon BBQ serves up delicious BBQ style food all over Pennsylvania, New Jersey, New York, Delaware, and Maryland. The menu offers everything from chicken, Italian sausage, brisket, ribs, and so many other yummy treats. Since COVID-19, the service has been limited to curbside pick-up or delivery Friday-Sunday, but the altered menu still has some amazing choices. 
When the quarantine started, the team at Meat Wagon BBQ was already gearing up for summer festivals and catering events, but all that was canceled due to COVID-19. With all the food in the freezer, BBQ master, Nicholas Andersch, refused to let food go to waste. 
Nick and his team at Meat Wagon decided their best option was to support the healthcare staff at Grand View Hospital! 
When we asked Nick why he chose Grand View, his answer was nothing short of heartwarming.
"I chose Grand View for 2 reasons, one, my wife is employed there, and the hospital helped deliver my son. The delivery team was absolutely amazing in every way, to say the least.  I knew Grand View was a perfect match to donate to all of the front line staff." 
Meat Wagon was able to feed 300 of Grand View Hospital's healthcare workers, but Nick's generosity didn't stop there! He and his team plan on donating to other local hospitals as soon as they can. 
For more information about menu updates and delivery times, check out the business's Facebook page! 
Eric & Christopher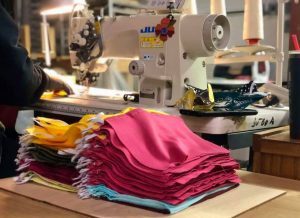 Located in Perkasie, Pa, the team at Eric & Christopher design and make adorable tote bags, decorative pillows, aprons, tea towels, pillow ornaments and custom textile products. 
When the warehouse shut down in March, the staff researched ways to start making Personal Protective Equipment (PPE) for those in need. The small but mighty team has made over 7,500 face masks since April 7th. Eric & Christopher belong to an organization called Project CoverAid PHL, a coalition of folks who are helping to supply healthcare facilities with PPE supplies. 
Due to the mandatory closure, the company started selling products directly to consumers online. 15% of proceeds from online consumer sales are going directly to Meals for the Front Line. So far, the company has donated over 220 meals to front-line workers because of great support from Eric & Christopher fans!
To make a purchase to support the small business and support front-line workers, check out Eric & Christopher's website. 
Ardana & KC Prime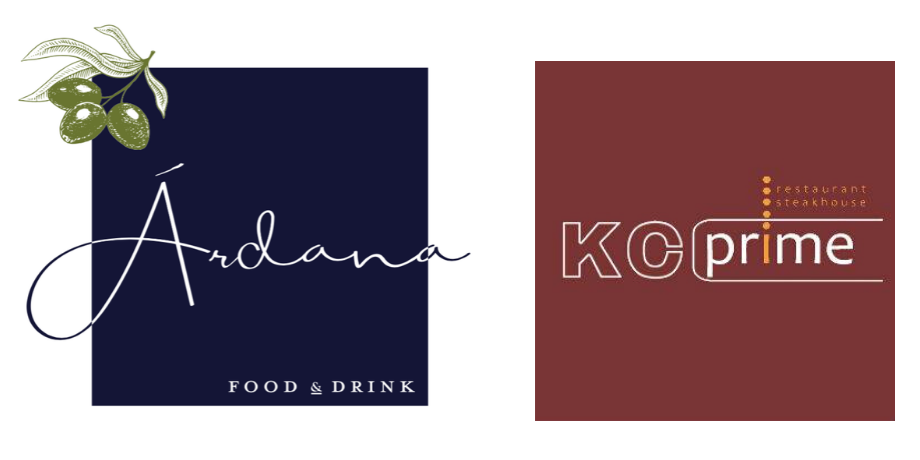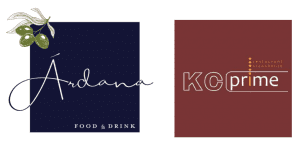 When the Mediterranean meets a steakhouse, you know something amazing will happen. Together, Árdana and KC Prime are making moves to support front-line workers fighting against COVID-19. 
Family owned and operated, these two restaurants are located in Central Bucks County, Pa. Ádrana opened its doors in 2019, serving delicious Mediterranean style cuisine. While the restaurant hasn't been open long, its diners can't say enough good things! A bit down the road, KC Prime has been a Warrington, Pa favorite for almost 10 years. 
When the call against COVID-19 rang out, these two establishments jumped into action. Not only are they accepting donations to go towards meals for Abington and Doylestown Hospital workers, but they are matching all the donations dollar for dollar to make the biggest impact they can! 
So far, they have been able to donate 150 meals and have every intention to continue to do so as long as there are front line workers in need. 
For menu updates or to learn how you can donate, check out Ádrana's and KC Prime's Facebook pages. 
Bocelli's Restaurant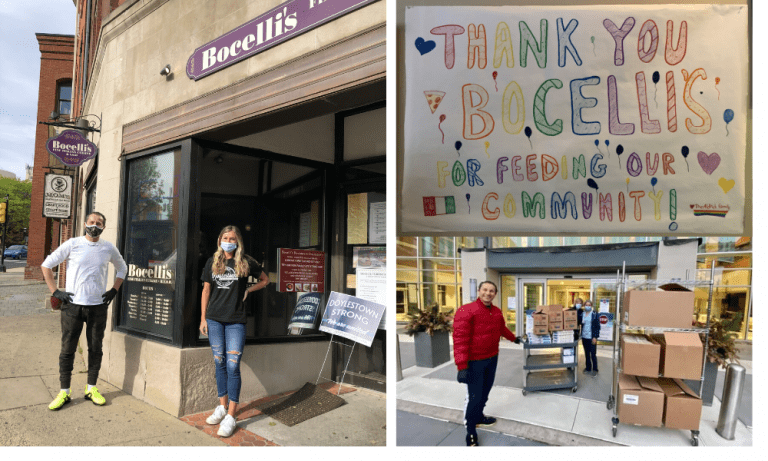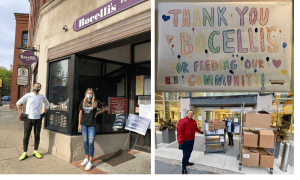 Rafaa Habib and his team at Bocelli's Restaurant in Doylestown, Pa are making HUGE waves in the fight against COVID-19. To align with state-mandates, they have closed all in-house seating until further notice, but they have created a new "Family-Style" menu to provide delicious options to feed the whole family. 
Rafaa and his team had zero hesitations when they were asked to help support front-line workers. Bocelli's happily continues to make meal donations to the hard-working staff at Doylestown Hospital, Jefferson Hospital, Hatboro Medical Association, as well as the staff at Neshaminy Manor. 
But Bocelli's didn't stop there! Every Thursday, Bocelli's donates meals to the Doylestown YMCA to help feed the homeless members in our community as well. They've also donated meals to their local CVS pharmacists, bank workers, and Staples employees. Rafaa and his team recognize that essential workers come from all industries and they are invested in helping anyone in their community. 
For information on how to order, follow menu updates, or learn how you can donate towards Bocelli's sponsored meals, check out their Facebook page! 
Michael Hutkin Window Coverings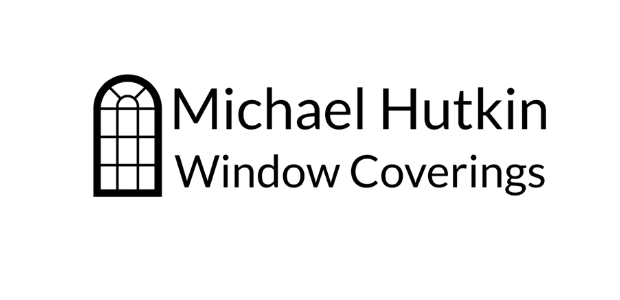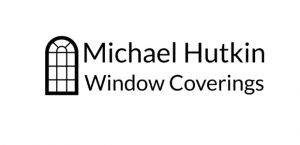 With over 40 years of experience, Michael Hutkin Window Coverings has been offering the Greater Philadelphia area expert consultation and installation of custom window treatments. The owner, Michael Hutkin, is no stranger to giving back to his community. From volunteering with Code Blue to being the MC at various events for the Central Bucks School District, Michael is certainly an active and selfless member of our community. 
When COVID-19 struck, Michael's reaction was automatic. He quickly got involved with other community businesses supporting efforts against COVID-19. Michael sponsored breakfasts at Abington Hospital donated by Manhatten Bagel in Chalfont. He also sponsored meals through Bocelli's (listed above) to feed the entire overnight staff at Doylestown Hospital. His reaction to all this? Michael simply says "there's nothing better than giving back". 
When we asked Michael what inspired him, he said "I'm not a first responder, but I can be an extra! I just want to set a good example." As COVID-19 still affects many people in our community, Michael hopes to continue to support whatever efforts he can. 
For more information, check out Michel's website or Facebook page! 
Lovebird & Jules Thin Crust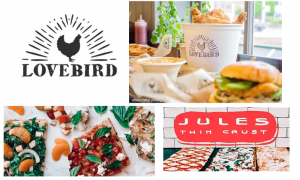 Located in the heart of Doylestown, Pa, Lovebird and Jules Thin Crust are locals' favorite spots for a delicious bite. These two trendy restaurants joined forces to help support the community against COVID-19. 
Together, they started the "Feed a Family" initiative. The goal: to help support families in the community who have been directly affected by COVID-19. To help community members who lost their jobs or are just busy taking care of loved ones, the two eateries sponsored over 40 meals for local families. 
To learn more about how you can donate, or for menu options, check out their websites or you can visit Lovebird and Jules Thin Crust on Facebook. 
Elite Office Solutions & Elite Marketing + Promotions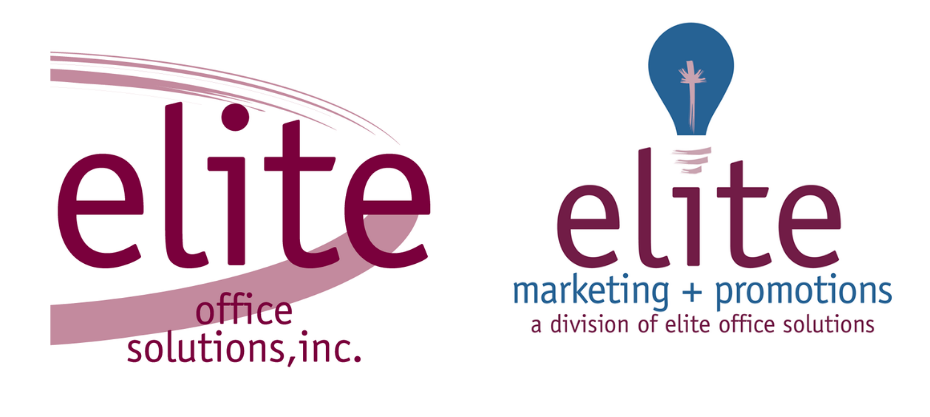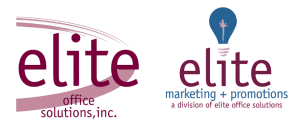 While COVID-19 has greatly affected front line workers and hospitals, businesses and employees, the devastation spreads much further. 
Kicking off its charitable work, the team at Elite Office Solutions purchased and donated medical grade face shields to the frontline workers at Hospital at UPenn, Holy Redeemer Hospital, and the local Wegmans' pharmacy team. But the company didn't stop there. 
Remembering the senior class of 2020, the teams at Elite Marketing + Promotions wanted to celebrate these hard-working students for their years of achievements. The staff started by creating yard signs to celebrate seniors from Central Bucks South High School, but the trend quickly spread to neighboring districts. High school and college seniors alike are celebrating graduation by displaying these custom yard signs. The profits from the celebratory signs are going right back to the community. 
Having worked with non-profits for years, the team at Elite Marketing + Promotions is all too familiar with the difficulties that come with collecting donations and volunteers to achieve a goal. But that didn't stop the company from collecting $500 in sign profits and donating the money to St. John's Food Pantry.  Now more than ever, food pantries, and all similar establishments are in need of not only donations, but brave (and healthy!) volunteers to help with distribution and operation. 
For more information about signs for graduates or any other occasion and information on how to donate, check out the company's website! 
MTG IT & AV Professionals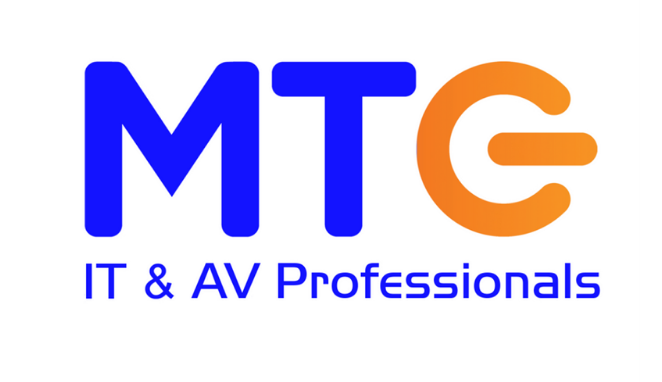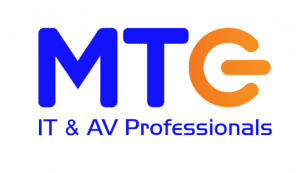 As we can all understand, WiFi, and a reliable internet connection, are pretty important to many different industries, especially now. 
The team over at MTG IT & AV Professionals helps to manage and maintain the various aspects of computer systems, network, internet, security, and wireless that helps with day to day operations of various facilities. Some employees remained in the field so they could go on-site to businesses, schools, and other facilities to help staff with switching to remote operations. 
During the COVID-19 crisis, the team responded to calls to various locations for their expertise, service, and support. Two of those places contributing to the COVID-19 efforts. 
 Atlantic Diagnostic Laboratories was one of the first medical labs based in the area that was helping with COVID testing. The lab could get enough supplies initially to keep up with the needed testing. As soon as it became available, it invested in the latest medical gear to provide the various COVID testing supplies to local residents, businesses, and medical facilities. Every day the organization is helping local businesses in testing staff to provide some level of comfort for people trying to get back to work. 
Glen Mills School is a trade school for troubled teens. Individuals come here for alternative correction methods instead of a juvenile prison facility. During the COVID-19 crisis, Glen Mills School opened its campus to the county emergency command team. It also transformed some of the campus' buildings to accommodate first responders that needed a place to live if they couldn't go home.
Together, they're all making a huge difference in the lives of community members and are supporting the efforts against COVID-19. 
Aldie Counseling Center

Battling and recovering from addiction doesn't stop just because of a global pandemic like COVID-19. That's the mindset that inspires the team at Aldie Counseling Center every day. However, the canter's doors remain open for intakes and assessments via telephone. The counselors are still appropriately following the strict CDC guidelines and are offering telehealth services to those in need. 
The quarantine in effect can take a serious toll on those who are already struggling and the team Aldie Counseling refuses to let any call for help go unanswered. If you or someone you know is struggling, please call (215) 345-8530 or visit their website. 
The team at HelpSquad knows there are so many additional businesses, and individuals, who are positively contributing to their community. We think it's so wonderful that so many community members are joining forces, putting on their masks, and lending a (clean!) helping hand to those who are fighting against COVID-19. 
In addition to thanking these businesses, we want to extend our thanks to those who sent in business recommendations and online news feeds. Thank you, The Philadelphia Citizen, Bucks County News Feed, Bucks County News Herald, Doylestown Business Connections, and Doylestown Neighbors United for helping us highlight these outstanding community businesses.  
If you are able to offer any support to these contributors or businesses, or any businesses we didn't get a chance to mention, PLEASE do so! 
Remember, change happens when the pain of staying the same is greater than the pain of change. – Tony Robbins. 
Blog
Customer Service
E-Commerce
HelpSquad
Marketing and media
Small Business
Related Blogs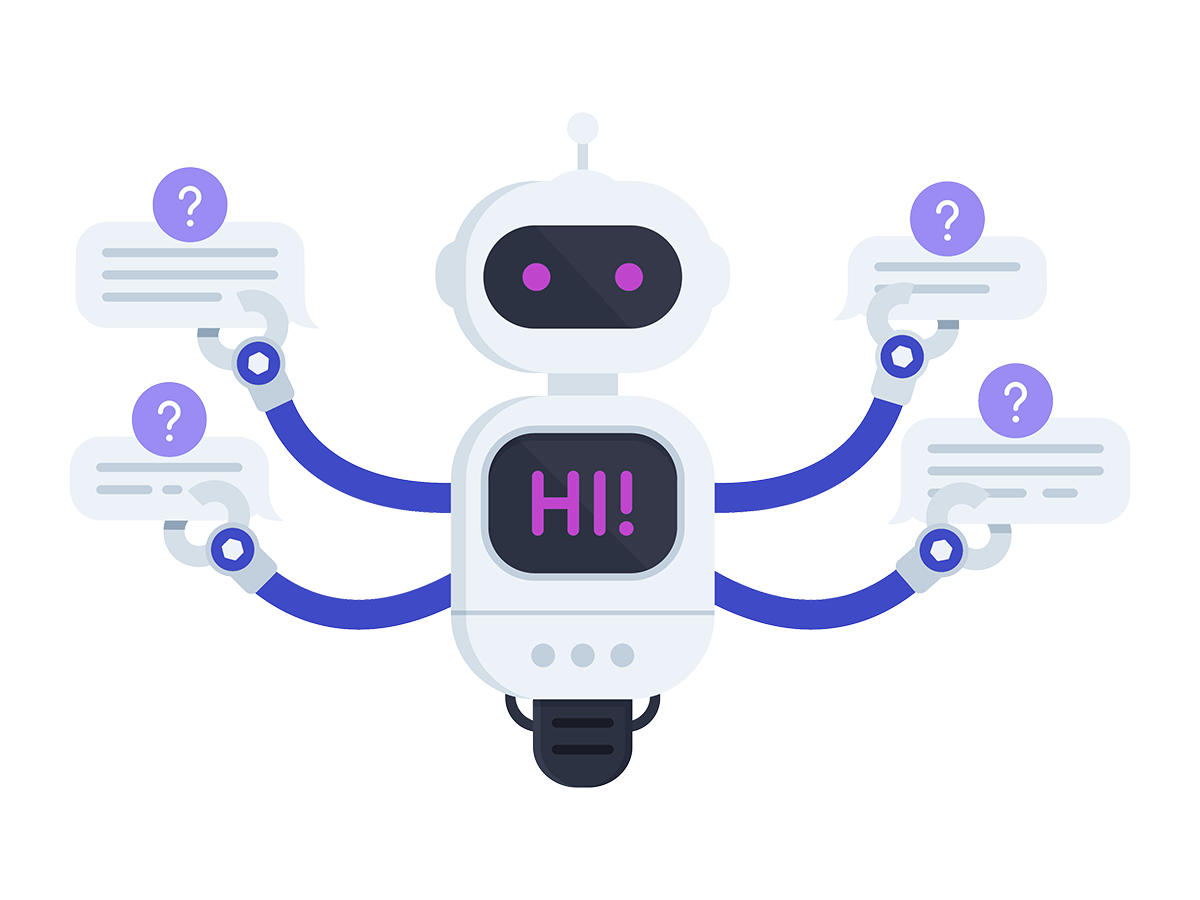 19 Jan
Customer Service
Unlocking potential of an SMS Chatbot with Examples
If you are implementing or re-designing an existing SMS Chatbot, this article is for you. Here, we review all the basic principles of SMS Chatbots and their best applications. We discuss the major differences between SMS Chatbot and a traditional web chatbot. We also show examples of successful SMS chatbot implementations powered by conversational AI. … Continued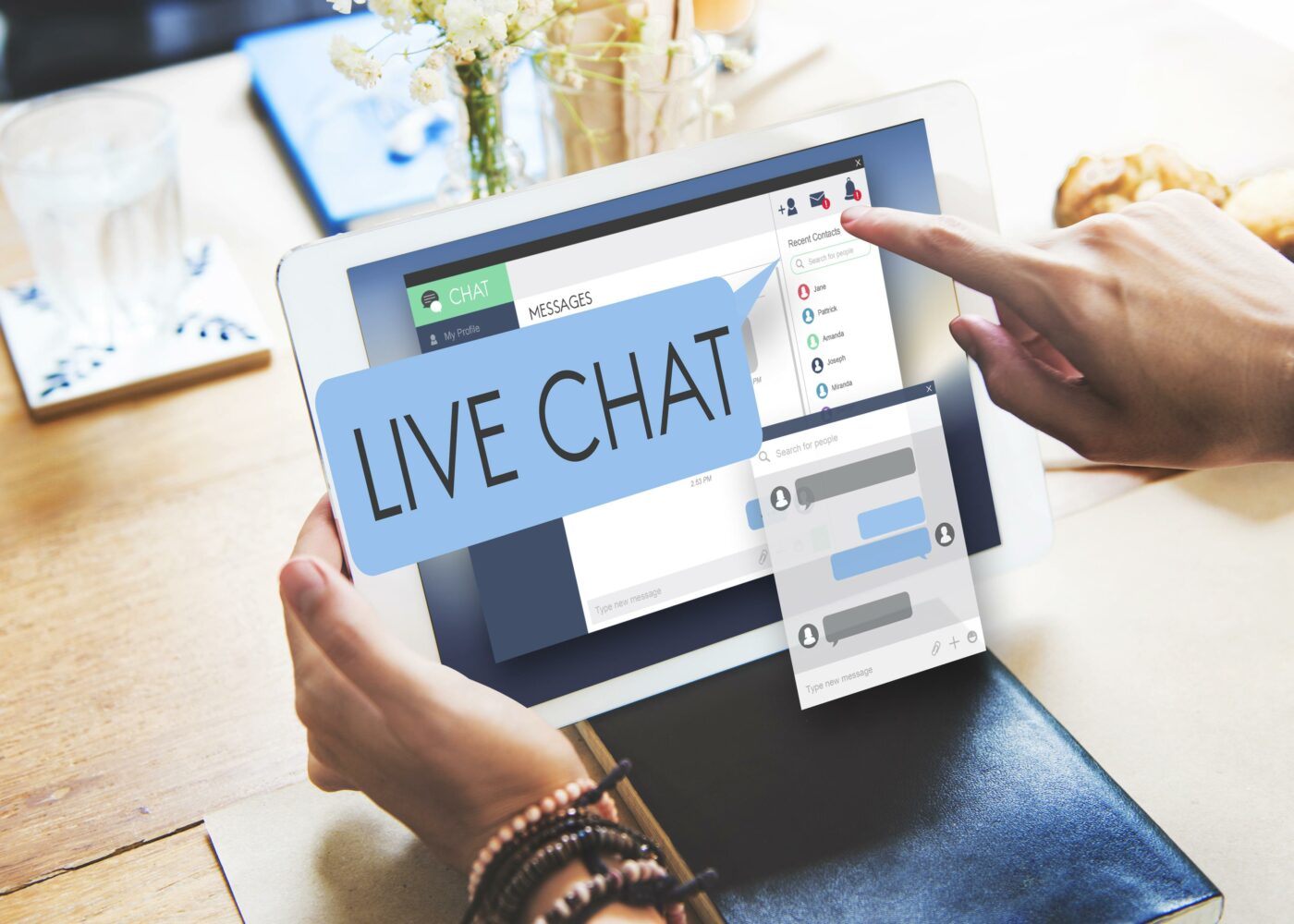 06 Jan
Blog
Best Live Chat Service You Should Use In 2023 [Comparison]
If you're shopping around for a live chat service, we've saved you some time by doing all of the research for you (you're welcome).  We also thought you should know that even as you read this, you are missing out on easily attainable website leads. These leads aren't soft leads either. We're talking about hot … Continued
03 Jan
Marketing and media
Best B2B Marketing Channels Strategy in 2023
What are B2B marketing channels you are using in 2023? Do the current strategies and channels you use deliver the desired results in terms of ROI? Chances are you are looking for a better option, better marketing strategy to generate results for your business. The beginning of every new year is a great time to … Continued