65 Live Chat Statistics That Prove Live Chat Will Benefit Your Business's CX [Infographics]
If recent history has taught us anything, it's that people should know all of the facts before they make a decision or take action. 
But, rather than dredge up dicey subjects and lay out the red carpet for a battle royale in the comments, I'll explain my sentiments this way. 
Imagine you're on a long hike. The air is thick and sweat is raining down your face. It's been a tough journey.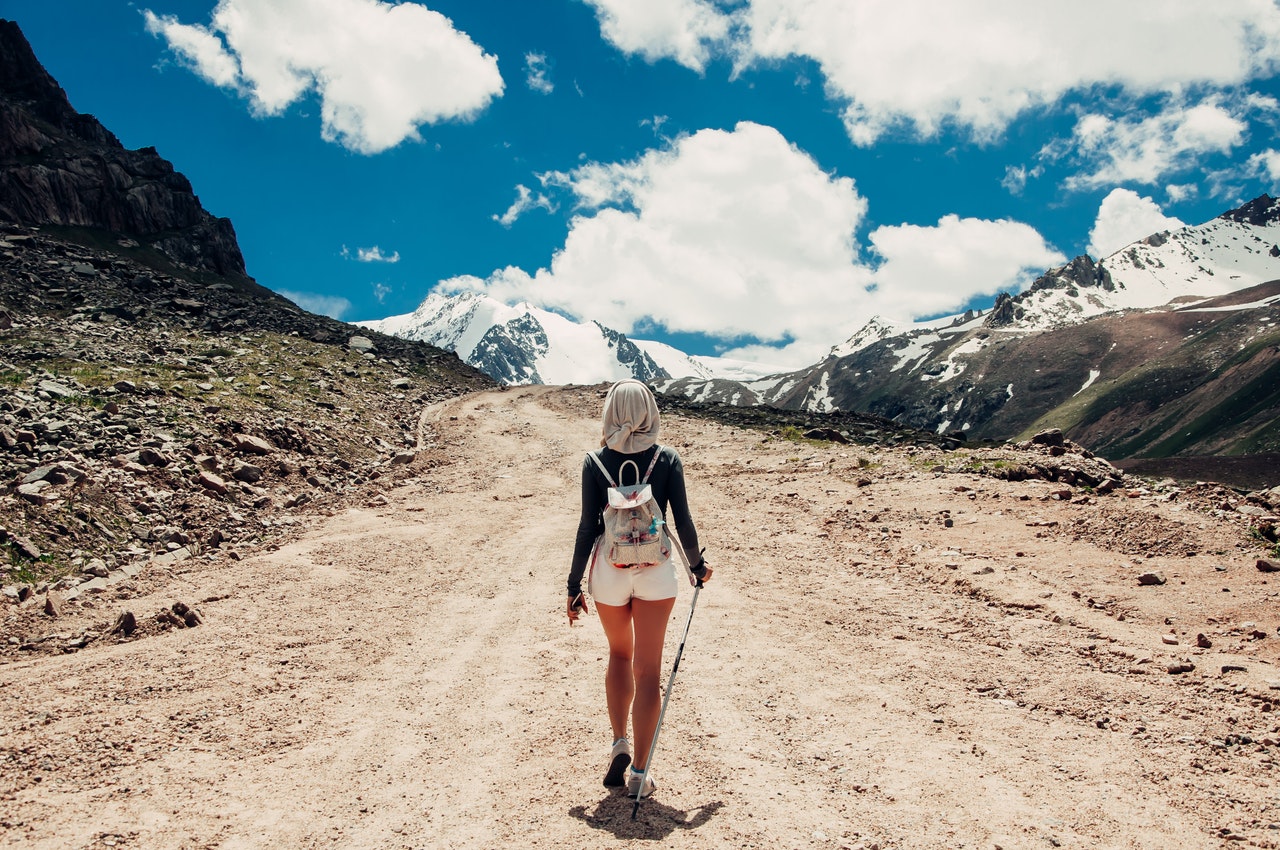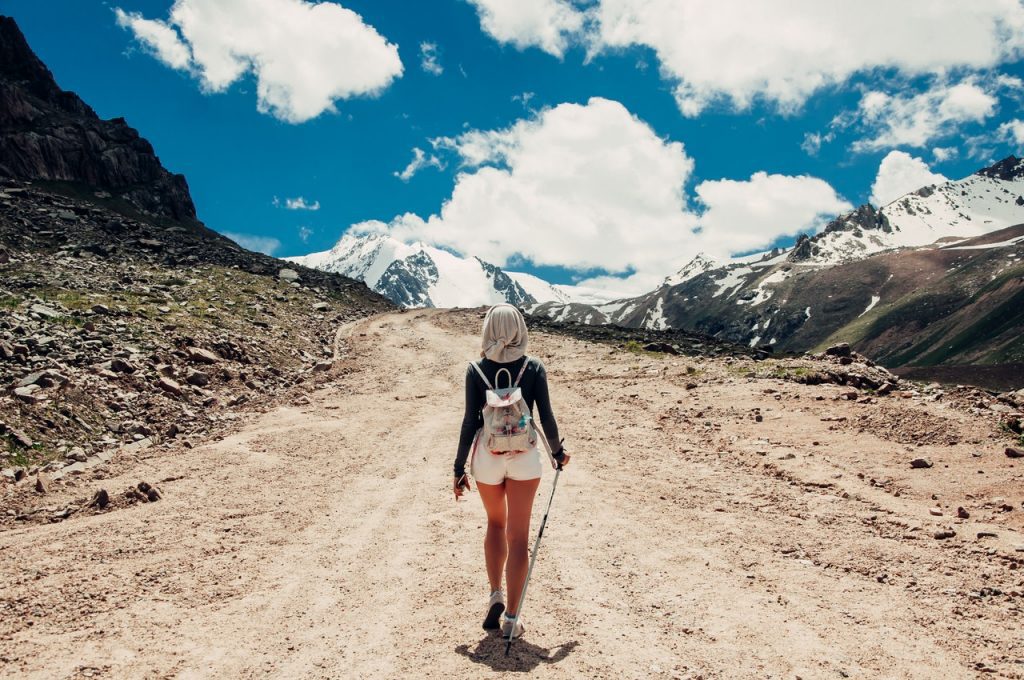 Suddenly, you stumble upon a watering hole in the woods. The water is dark and murky. It's too opaque to see more than a foot below the surface. It looks like it's deep enough to jump in. But, even if it's deep enough (which is only one of many dynamics to consider) you also know that people have a propensity for dumping at a place like this. Things like old car parts, broken TVs, or refrigerators could be laying at the bottom hidden by mud and sediment.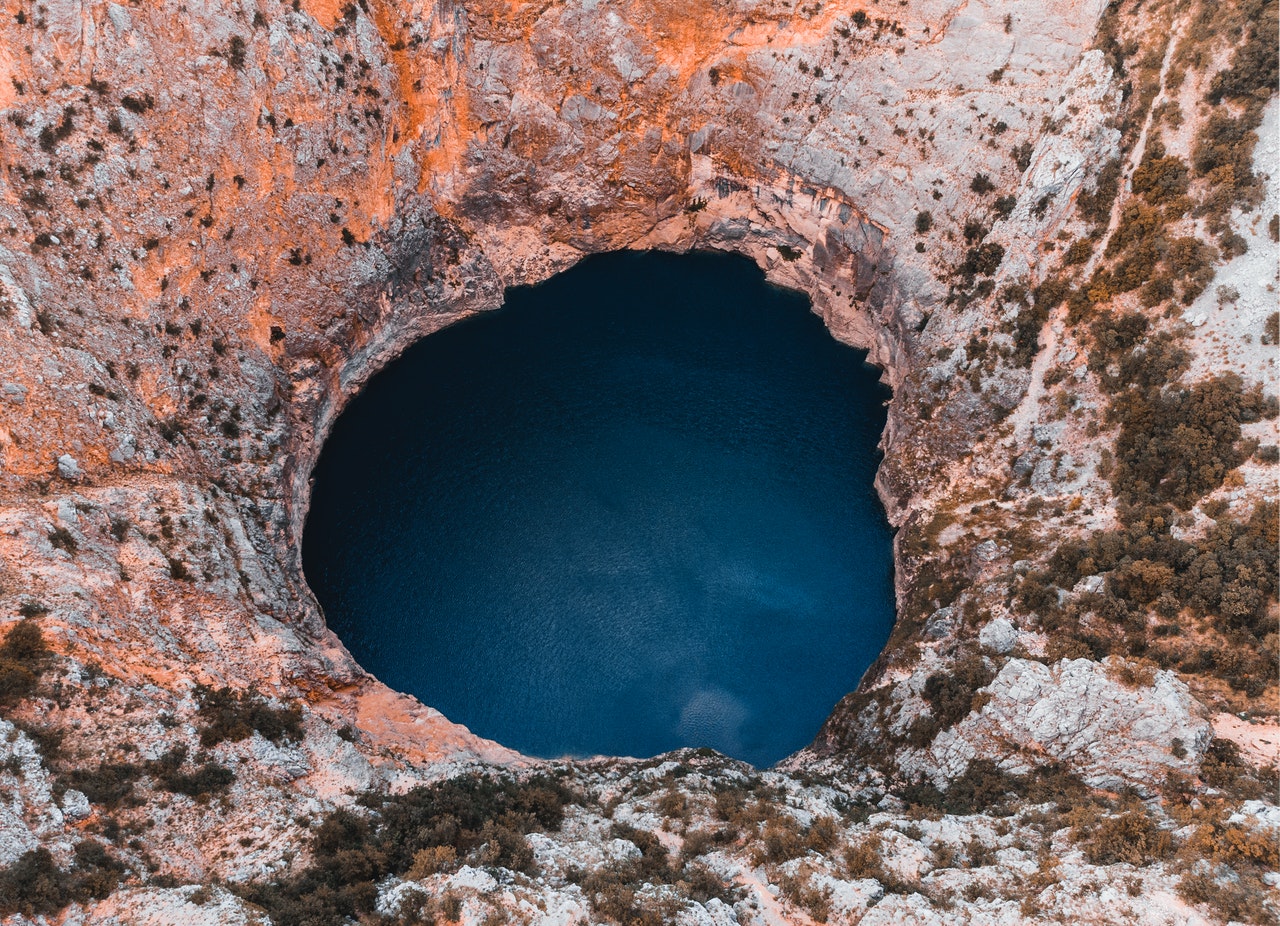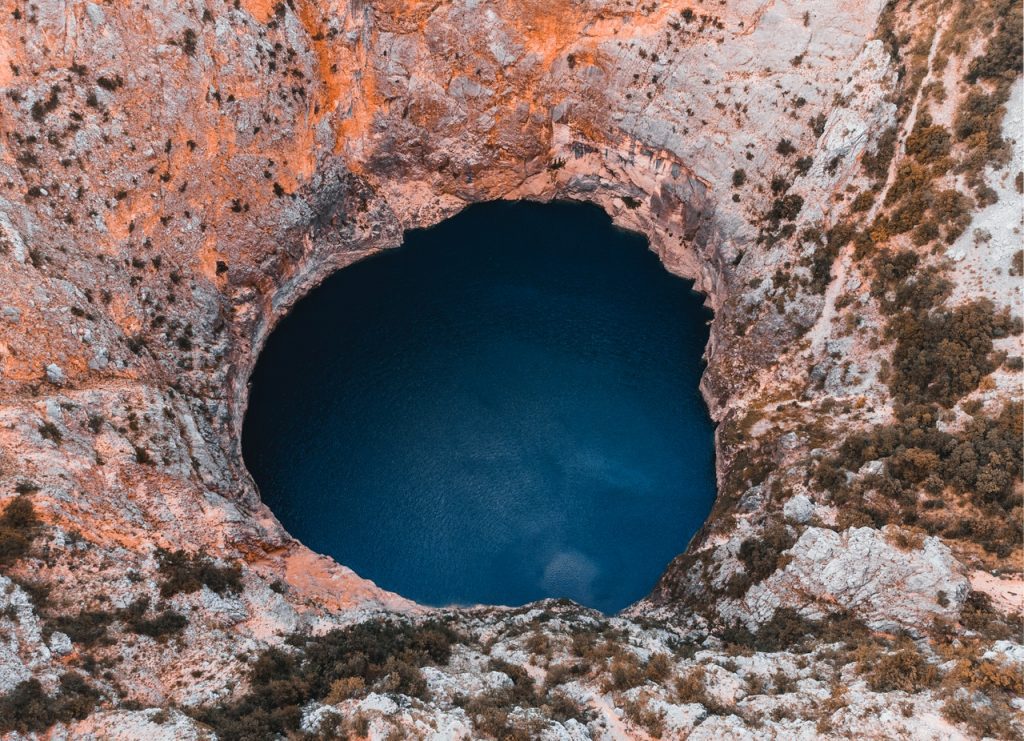 You step to the edge of the rock face above the water. Do you dive in head first?
If you're like most people (which I do like to believe that a majority of the population has common sense and respect for consequences), your answer would be no.
You'd walk the perimeter first. Maybe you'd even grab some heavy rocks and throw them in. And, if you're brave enough, you might cautiously wade in to check the depth for yourself. 
You understand that jumping in without thinking could lead to disaster.
Most business owners have this type of mentality. They refuse to make impulsive decisions that could destroy their business or their reputation.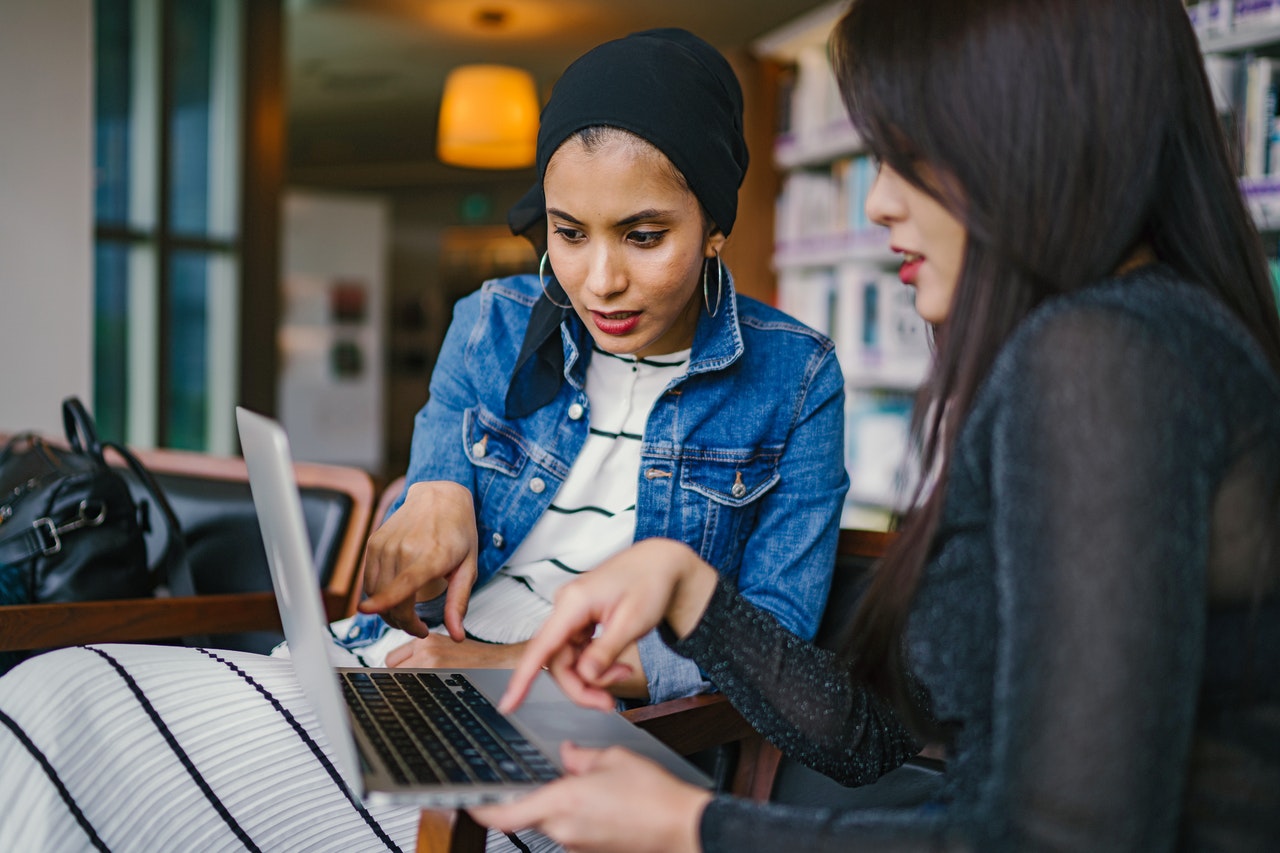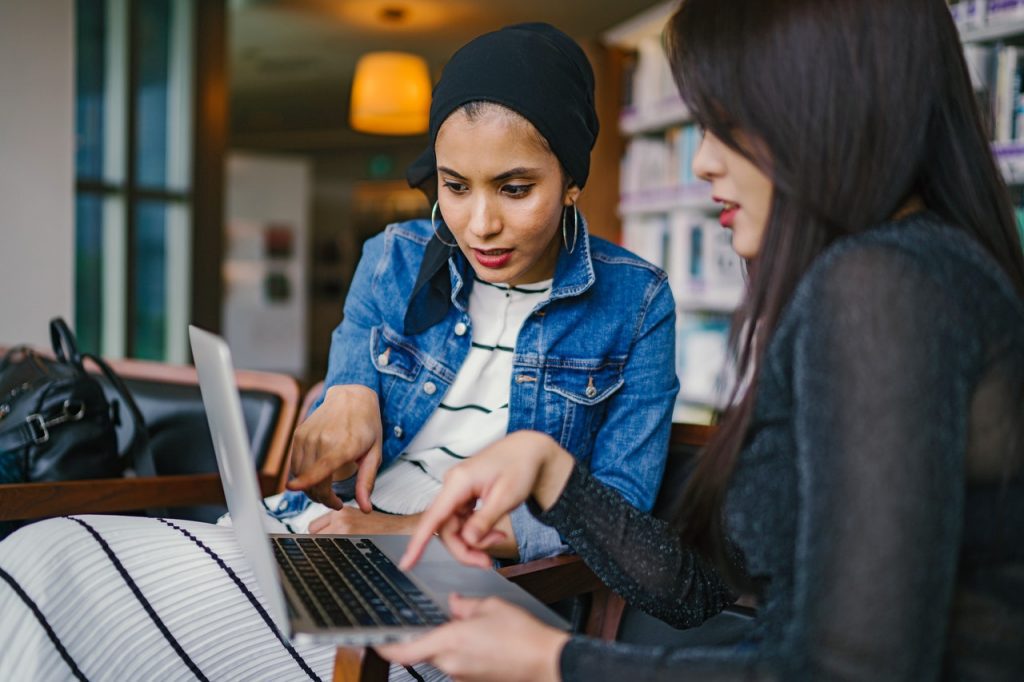 If ownership is going to make an adjustment to operations, it will be for the benefit of the business, the employees and the customers. And, he or she will be sure of that before diving in head first. 
So, in this case, instead of simply announcing that I've found a tool that will benefit your business and just expecting you to take my word for it, I've decided to do all businesses a service by going out and doing all of the research first. 
Without further ado, I give you 65 live chat statistics that prove live chat will benefit your business's CX. These are the facts, folks!
The Speed of Live Chat Will Benefit Your Business's CX
Your customers want support, and they want it now! 48% of Americans report not having enough time to do the things they need to do. (Gallup)  So, no they don't want to wait on hold or call back during normal business hours. Sounds pretty demanding, doesn't it? It's okay. Don't feel stressed. As one of the fastest channels for providing customer support, live chat has got you covered. 
– The average wait time for live chat support is 46 seconds. (Comm100)
– 53% of customers are likely to abandon their online purchases if they can't find quick answers to their questions. (Forrester)
– 79% of customers say that they prefer to live chat because of the immediacy it provides. (Econsultancy)
– 59% of customers are more likely to buy when brands answer their queries in under a minute. (Ifbyphone)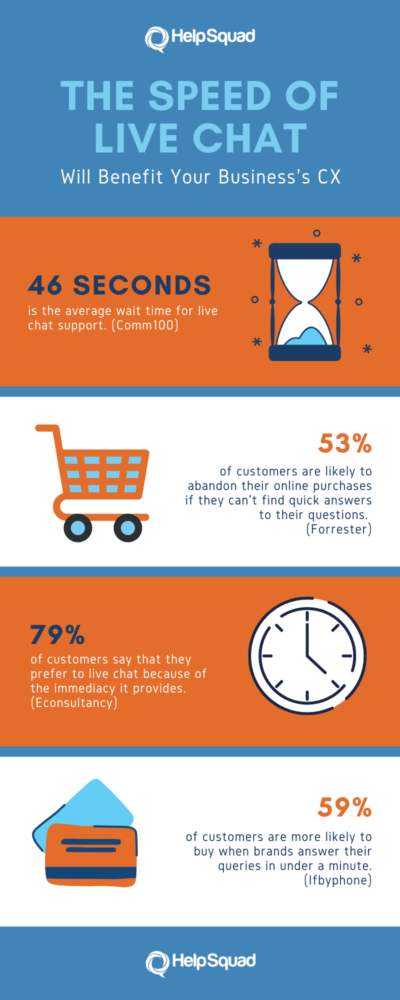 – 94% of customers who were proactively invited to chat were somewhat or very satisfied with the experience. (Vtldesign)
– A third of customers consider waiting on hold the most frustrating aspect of customer service. (HubSpot)
– It takes approximately 40 seconds to solve a problem using chat. (Acquire)
– Primary reasons for customers to use live chat over the phone support are convenience (26.9%) and no wait times (34%). (SoftwareAdvice)
Live Chat Will Make Your Support Mobile-Friendly
Americans are attached to their cell phones. The estimated average person's phone usage is 3 hours and 15 minutes per day. Admit it. We take our phones everywhere, even to the bathroom. We're constantly Googling, online window shopping, Facebooking, FaceTiming and texting. So, if you want to be more accessible to your customers, you've got to make your customer support mobile-friendly.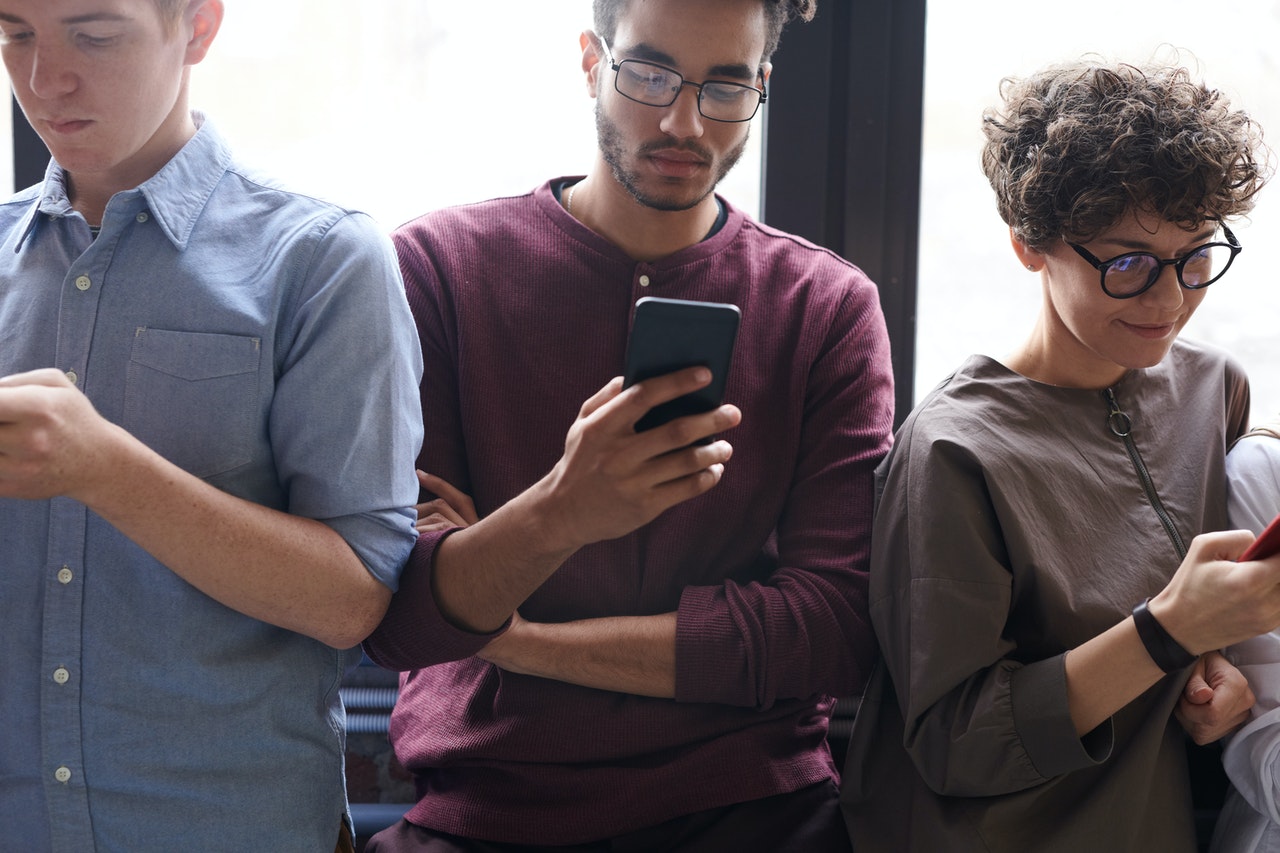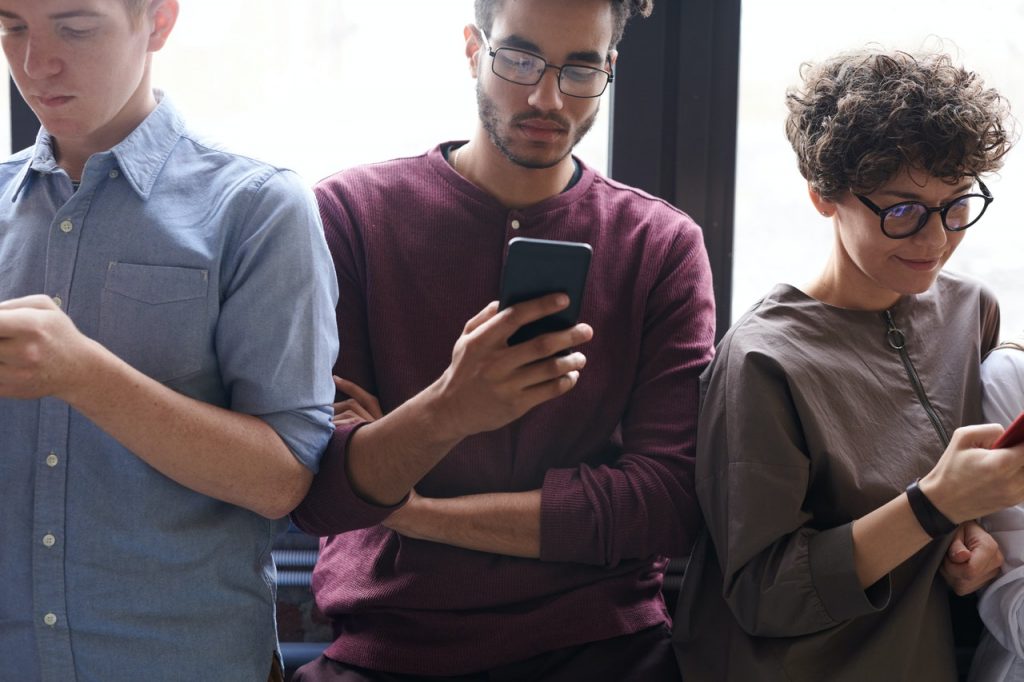 Plus, due to innovations and technological advancements, most 24/7 live chat agent services and live chat softwares now provide businesses with SMS messaging capabilities.  What does that mean? It means that customers can text your business phone number (even if it's a landline) and their request will automatically be routed to one of your customer service representatives. Then, the customer can continue to conduct the entire conversation via text message! All this is made possible just by adding live chat to your website. 
– 62% of customers expect live chat to be available on mobile devices, and if possible, 82% would use it. (ICMI)
– 63% percent of U.S. adults use mobile devices at least several times per month to seek customer support. (Software Advice)
– 42% of customers have contacted a business via live chat on a mobile device. (Software Advice)
– Chatting has a bigger impact on mobile, with mobile chatters spending 68% more than mobile non-chatters. (WhosOn)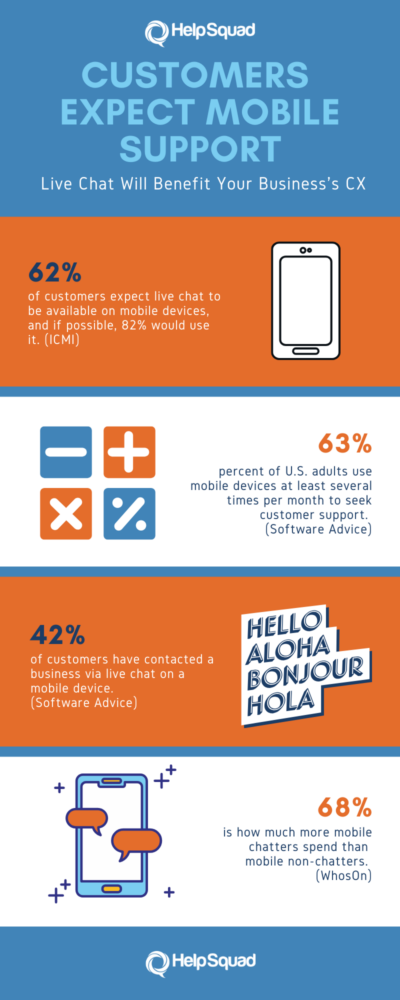 – Nearly a third of all consumers have said they send mobile or SMS messages to companies if they need assistance and this feature is available. (Forrester)
– 71% of customers have said they'd readily use messaging to get customer support. (HubSpot)
– When it comes to marketing, 83% of consumers prefer engaging with brands through their website. (HubSpot) 
– Live chat has overtaken other options for customer communication – 46% of onliners would go for the chat over phone or email service. (tech jury)
Live Chat Will Open Up Social Media As An Additional Communication Channel
Another game-changing feature offered by many live chat software and 24/7 live chat services is the capability to field customer inquiries that are submitted on your business's social media pages and profiles. Statistics show that not only do customers love having this type of support option, but it also shows that they are starting to expect it!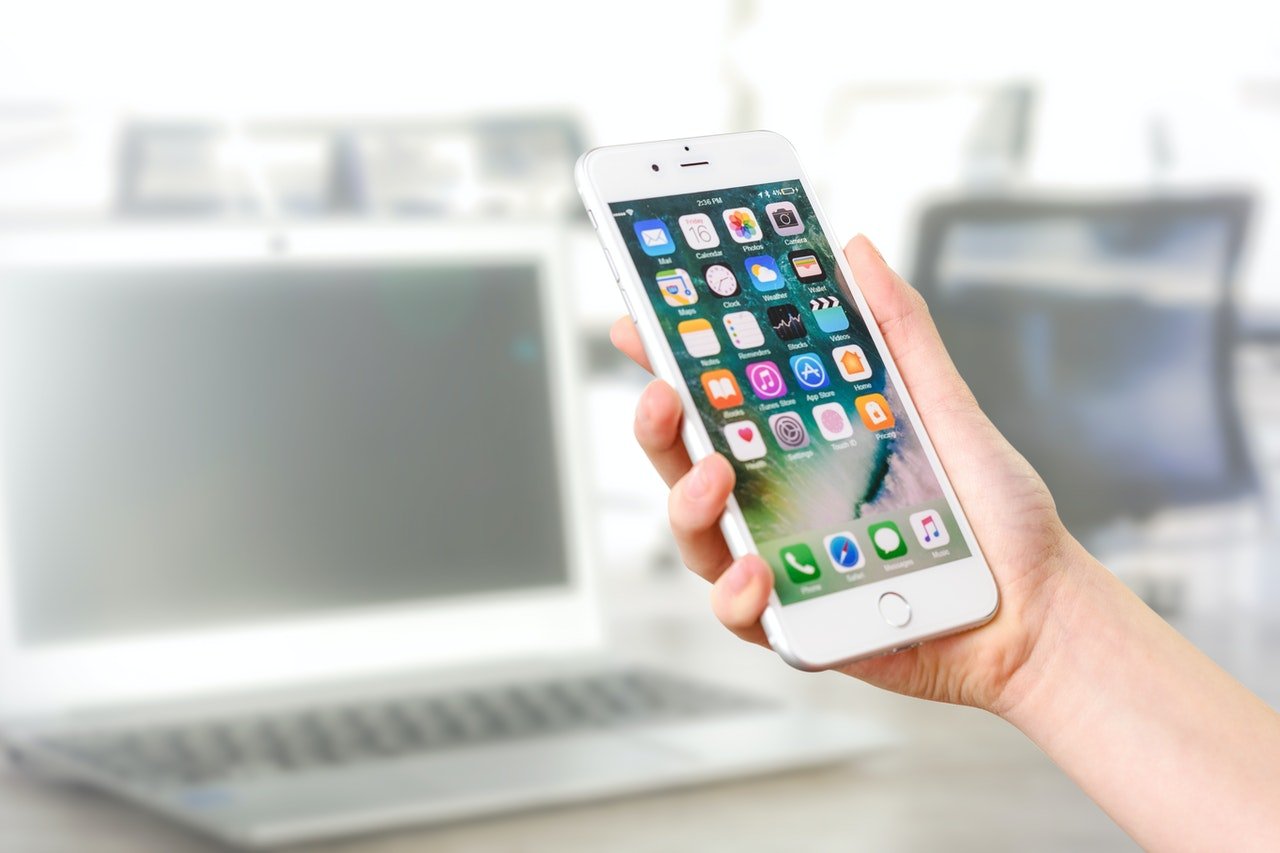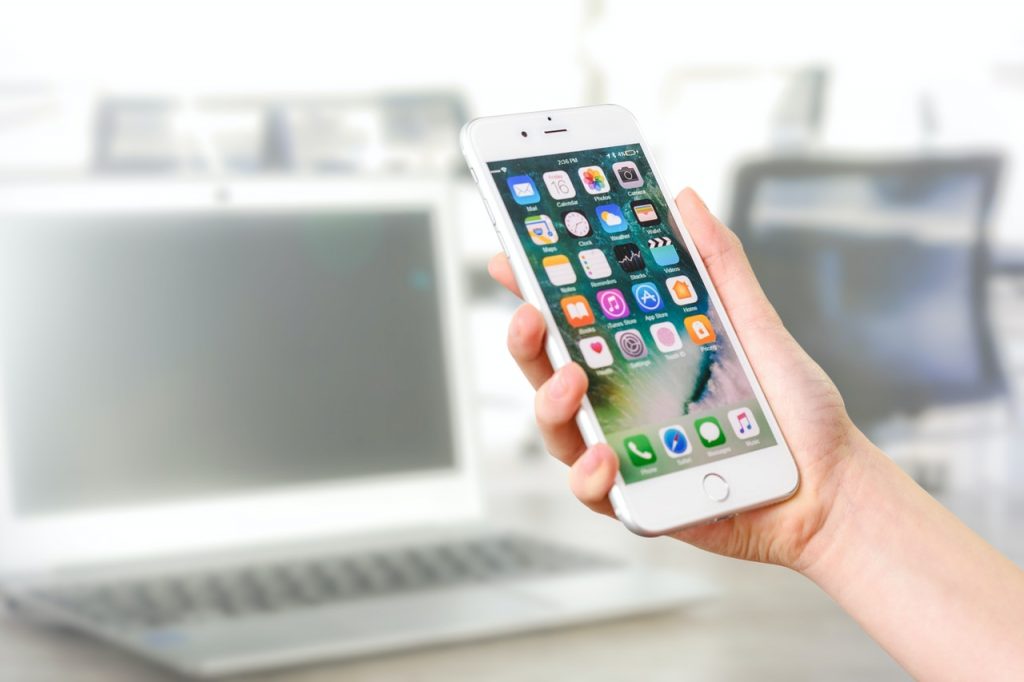 – 75% of customers want a consistent customer service experience across all platforms, whether they're engaging in person, over the phone, or on social media. (Salesforce)
– 48% of consumers expect to see a response on social media within 24 hours, including private messaging. (Statista)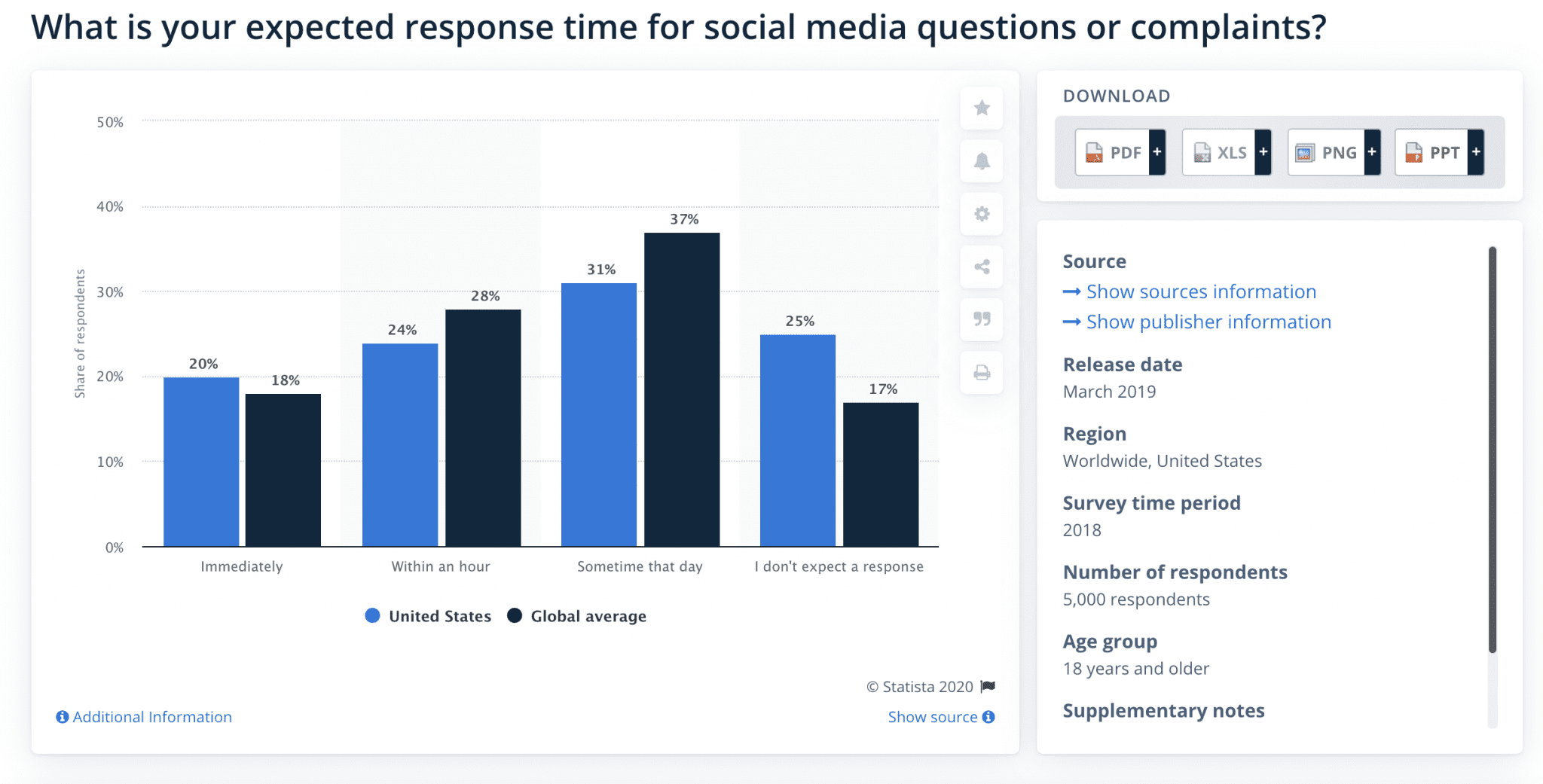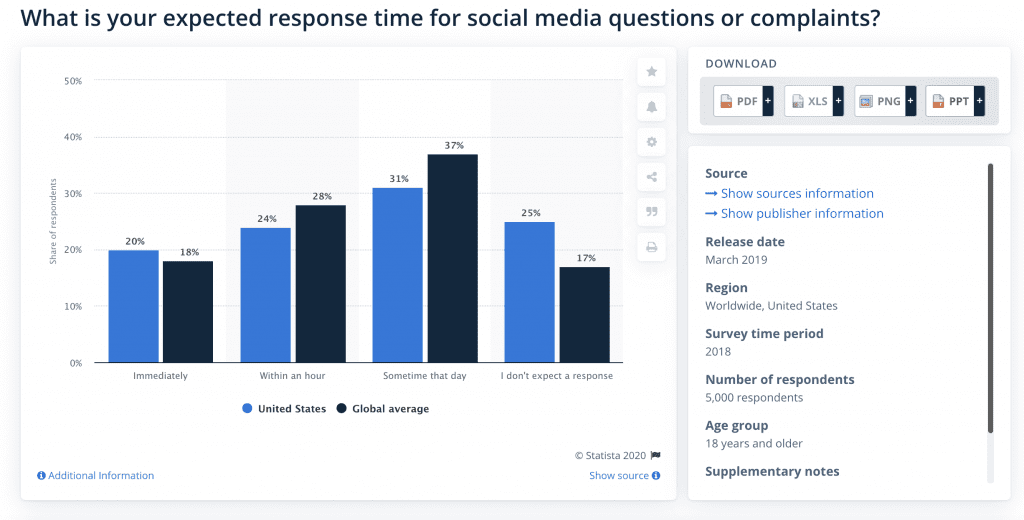 – Intercom found that just one reply in the messenger can increase the likelihood of conversion by 50%; one more reply makes that visitor 100% more likely to convert. A simple conversation with 6 exchanged messages makes a visitor 250% more likely to become a customer. (Intercom)
How Customers Feel About Live Chat CX
The results are in and when it comes to communicating with their favorite brands consumers are truly starting to embrace live chat. Some of the things they love about it include convenience, greater accessibility to quality support, and being able to chat with their favorite businesses while on-the-go.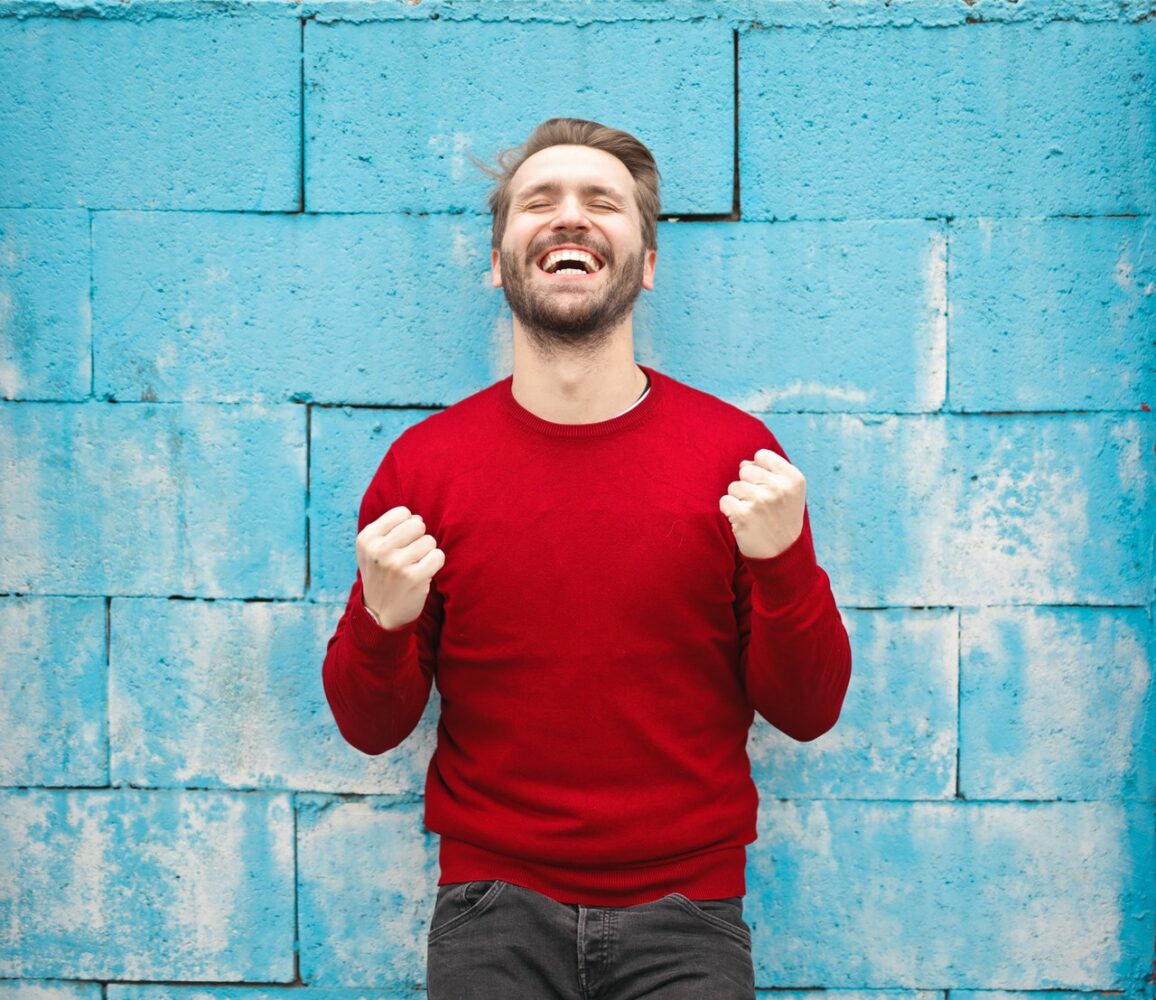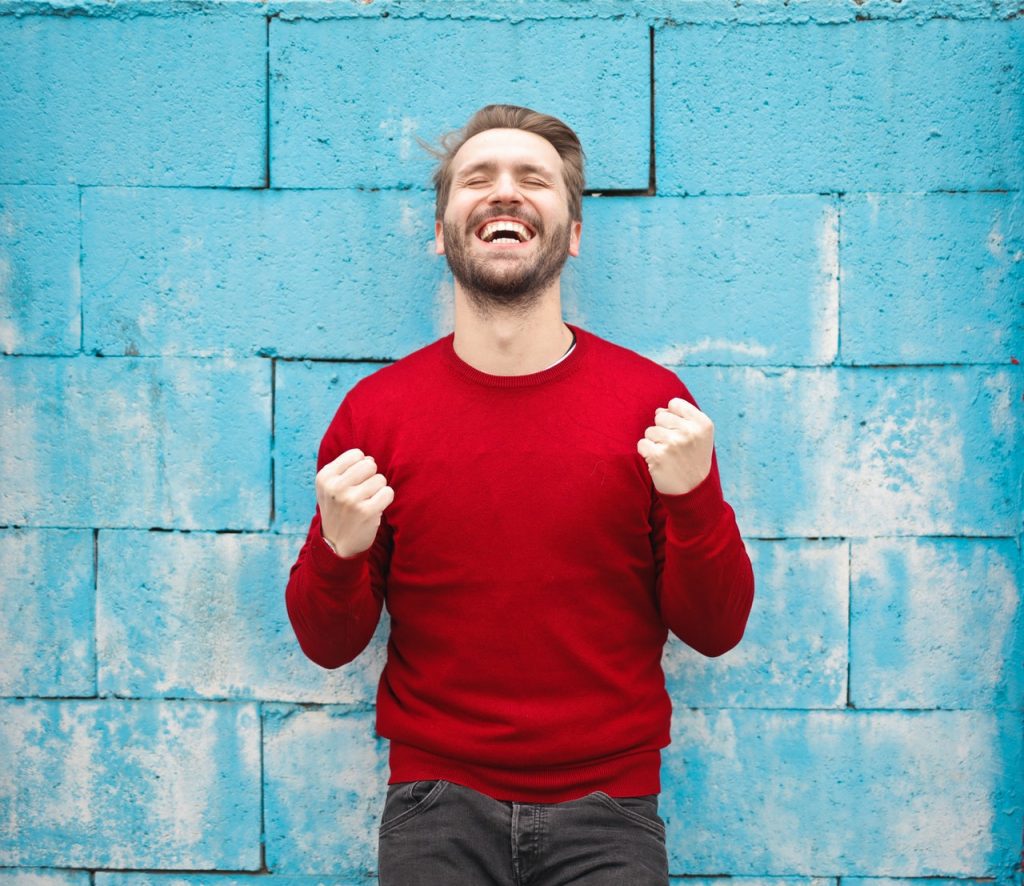 – 51% of consumers are more likely to stay with or buy again from a company if they offer live chat support. (Kayako)
– 69% of U.S. online adults shop more with retailers that offer consistent customer service both online and offline. (Forrester)
– 40% of buyers who use live chat are more likely to make online purchases (versus 22% of buyers who had never chatted). (eMarketer)
– 44% of online consumers say that "having questions answered by a live person while in the middle of an online purchase is one of the most important features a website can offer. (Forrester)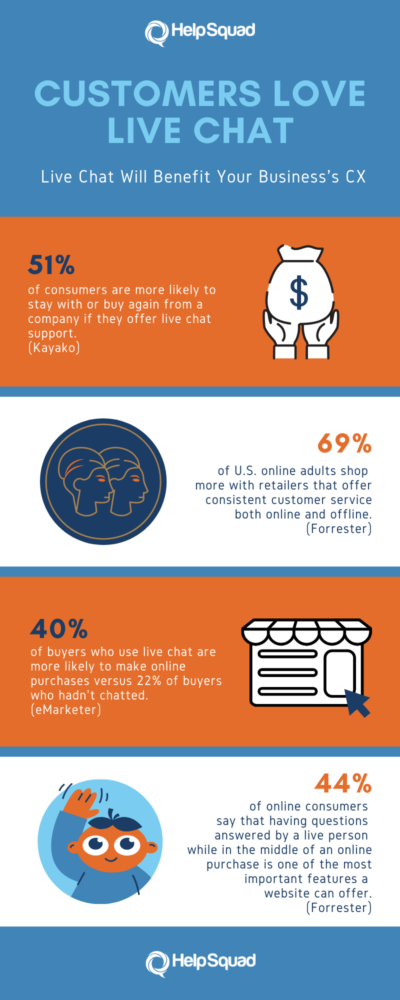 – 73% of customers say that valuing their time is the most important thing companies can do to provide them with good customer service. (Forrester)
– 20% of the shopping population prefers using live chat to contact a retailer over any other communication method. (e-tailing)
– 51% of consumers say a business needs to be available 24/7 for support. (Inc)
– 51% of customers prefer live chat because it allows them to multitask. (Forbes)
– 21% of customers like live chat because it helps them shop while they work. (Forbes)
– 42% of consumers say they prefer live chat over other support functions because they don't have to wait on hold. (Inc)
– 59% of consumers would rather go through additional channels to contact customer service than use their voice to communicate. (Business Insider)
– In 2018, the aggregate customer satisfaction rate of live chat experiences based on post-chat surveys was approximately 83.1%, an increase of 2.5% from 2017. (Forbes)
– 45% of consumers don't care if they interact with a live agent or a chatbot, as long as the service is effective, accurate and fast. (Business Insider)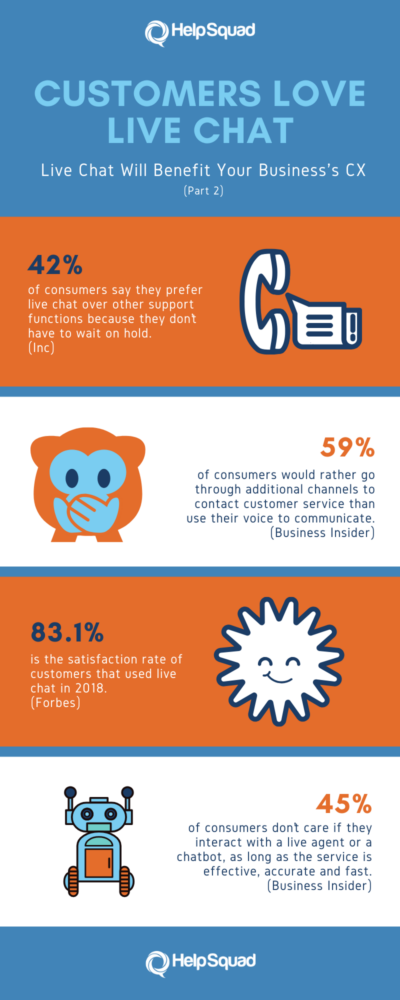 – At least 49% of all consumers contact customer service using automated channels, including nonhuman interactions like intelligent assistants and chatbots, at least once a week. (Business Insider)
– 38% of customers said they had made their purchase due to the chat session itself. (Digital Marketing)
– 40% of consumers now prefer self-service over human contact. (SuperOffice)
– 78% of customers had an overall positive customer service experience with live chat. 77% cited a positive experience with text-based intelligence assistants, followed by messaging apps (72%) and home-based virtual assistants (67%). (Statista)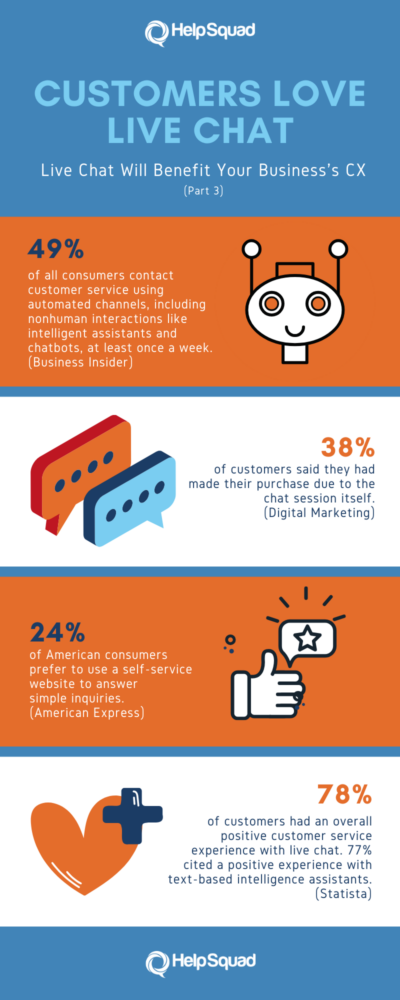 – 42% of customers would stop using a brand if the company didn't have a real-time customer support line. (Fundera)
– 30% of consumers expressed that not being able to reach a real person when they needed to was the most frustrating part of a poor customer service experience. (Microsoft)
– Average customer satisfaction using live chat service in the technology industry exceeded 87% in 2019 (tech jury)
– As many as 72% of consumers expect that customer service agents should be able to know who they are, what they've purchased, and have insights into their previous engagements.  (Microsoft) This is made possible when you integrate live chat with your business's CRM system.
– 63% of customers reported that they are more likely to return to a site that offers live chat. (Happy Fox)
– While making an online purchase, 83% of customers needed live support for assistance. (Happy Fox)
– 90% of customers find live chat helpful overall.  (Happy Fox)
– 41% of consumers are more likely to trust a brand if live chat is available. (WhosOn)
Millennials Are All About The CX of Live Chat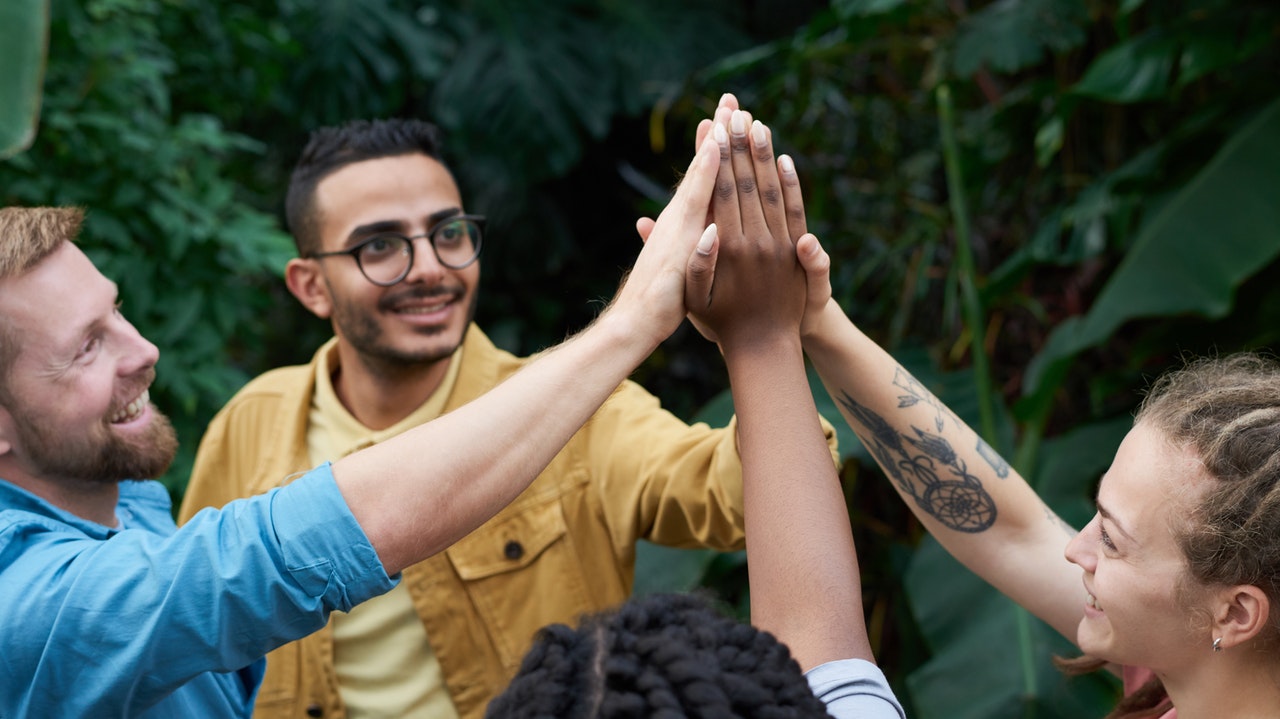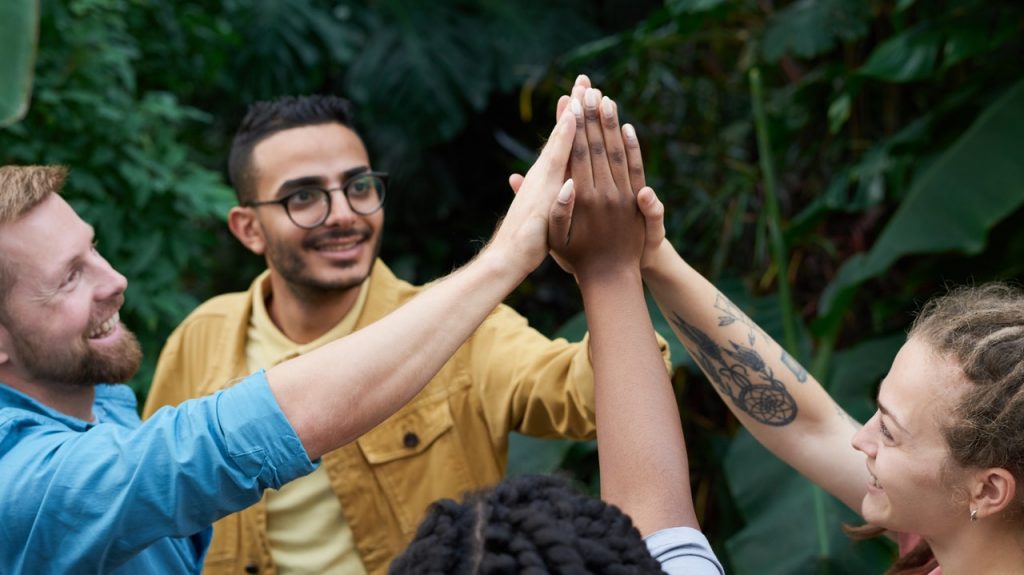 You might be thinking…"Well, okay but Millennials only make up a fraction of my customer-base." But, that fraction has some big-time spending power. The full impact of Millennials purchasing power is actually expected to come into full effect this year! Their spending is projected to reach $1.4 trillion in 2020! (Accenture) Here's how they feel about the CX of live chat customer service. 
– 63% of millennials prefer to have their basic customer support questions answered by chat versus traditional channels. (SoftwareAdvice)
– Live chat is the favored customer service channel for shoppers aged 18 to 49, followed by phone calls. (Gartner)
– A study by Software Advice shows that 52% millennials would rather text than converse on the phone. (LiveAdmins)
Live Chat Statistics That Prove Live Chat Will Benefit Your Team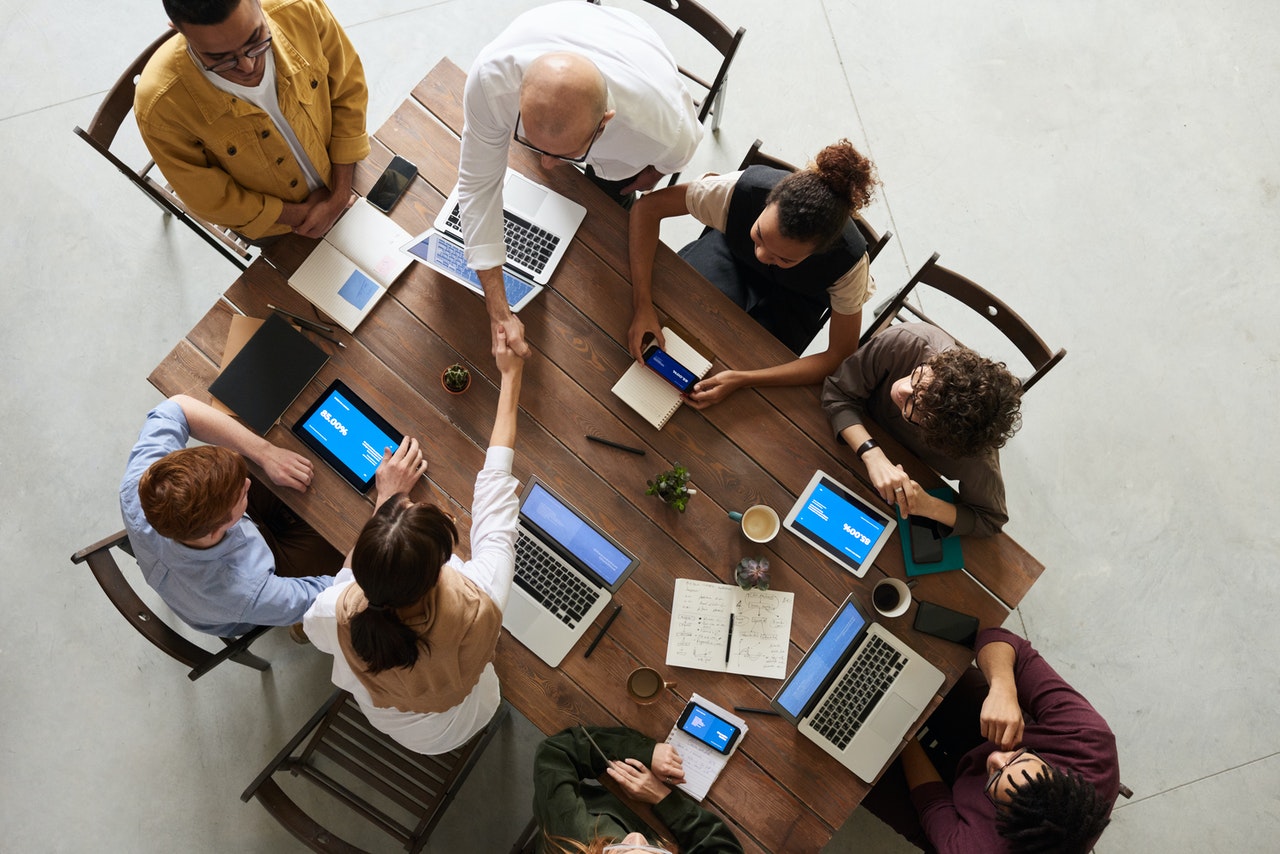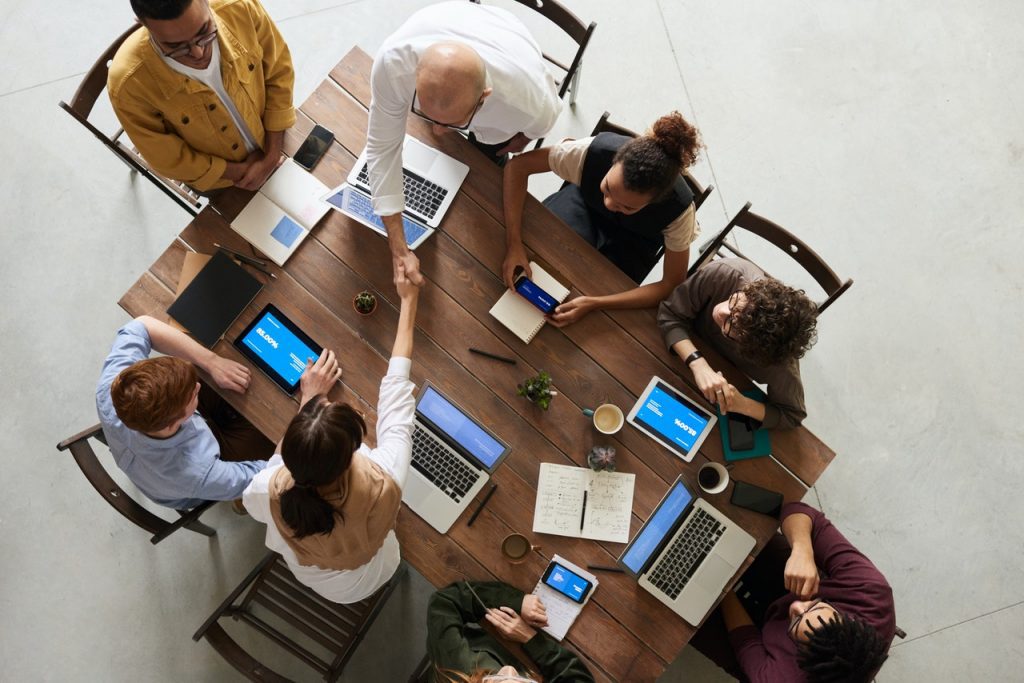 Your staff is going to LOVE live chat and so will you. Not only will it make your customers happy, but it will also make your team more efficient and make everyone's job a lot easier. 
– 44% of businesses claim they have a better understanding of their customers within 2 years after implementing a live chat. (Allied Market Research)
– On average, contact centers with live chat software report a 15% increase in efficiency. (WhosOn)
– 80% of live chat representatives have to access multiple systems to get the information they need. (99firms)
What Other Businesses and Experts Have to Say About How Live Chat Will Benefit Your Business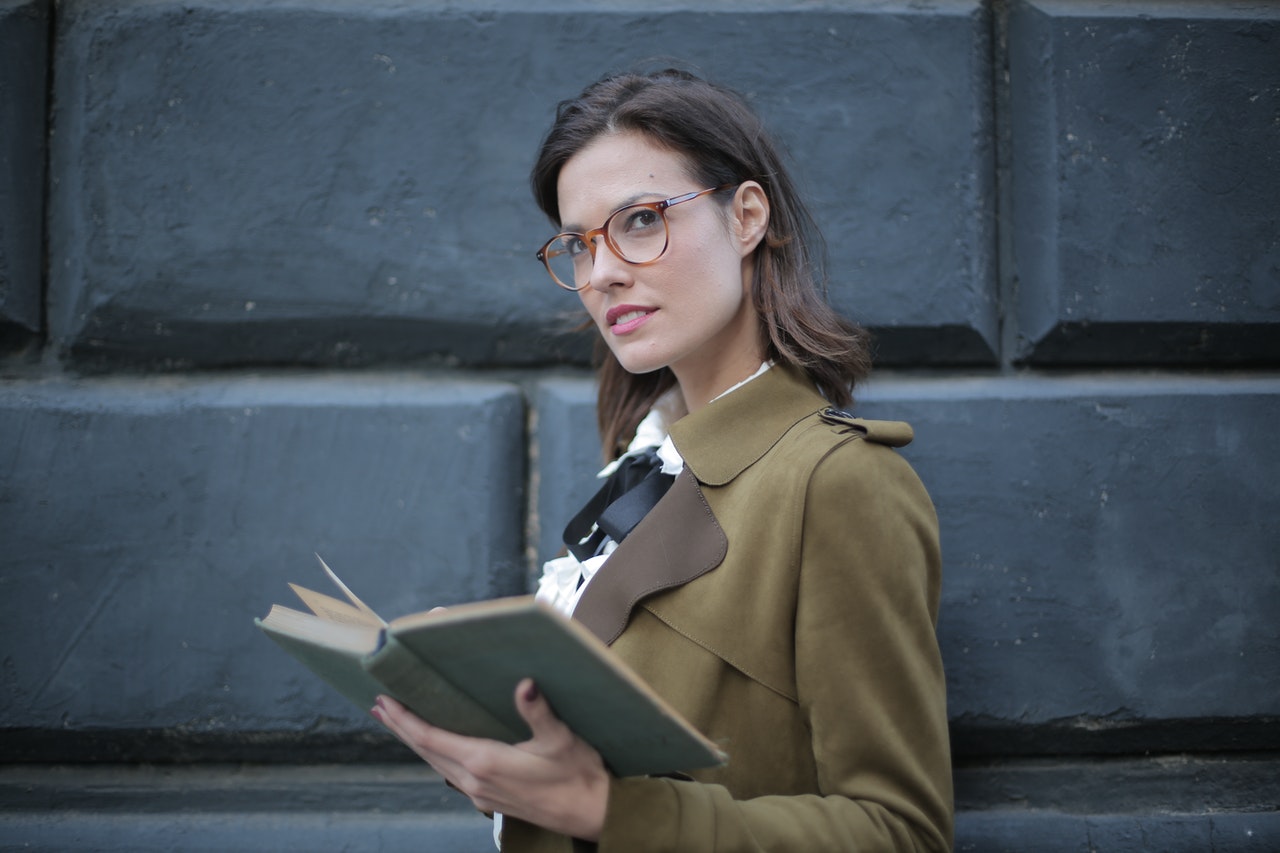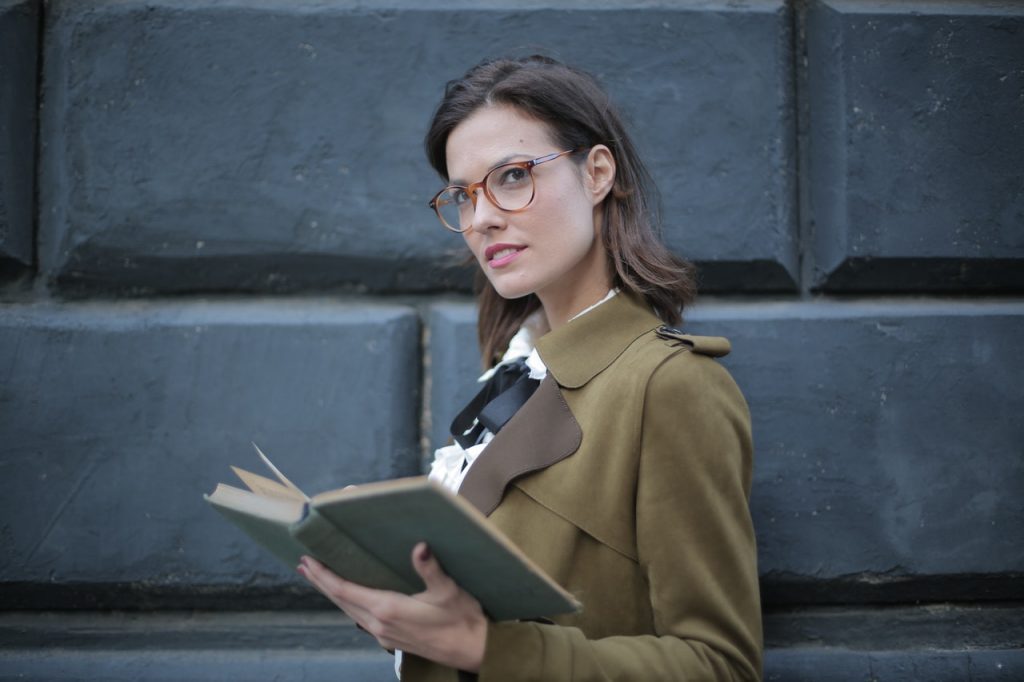 Millions of businesses around the world have already put live chat to the test. More importantly, many experts and researchers have studied the results of businesses implementing live chat. What did they find? Increased revenue, increased conversion rates, increased customer satisfaction rates and lowered operating costs!
– 79% of businesses say that offering live chat has had a positive effect on sales, revenue, and customer loyalty. (Kayako)
– Live chat increases customer retention rates by 5% and increases profits by 25%-95%. (Harvard Business School Report) 
– Live chat leads to a 48% increase in revenue per chat hour and a 40% increase in conversion rate. (ICMI Report)
– 30% of businesses noticed at least a 5–10% increase in their revenues within the first year after adopting the live chat. (Zoho)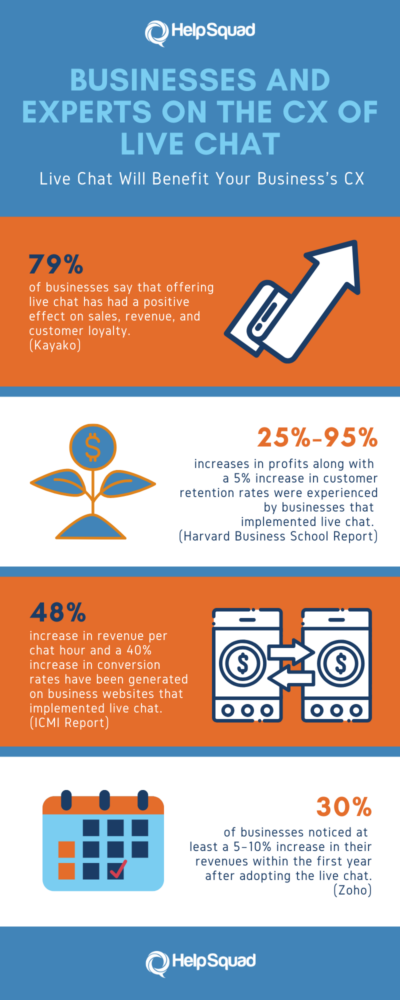 – For 48% of businesses, the revenue per chat hour rose by 48% with a simultaneous 40% growth of the conversion rate. (Estate Agent Networking)
– A study by Aberdeen Group found that live chat improved annual customer care costs by 2.6 times. (ICMI)
– Based on research studying the benefits of live chat for sales, the American Marketing Association determined that live chat has a 305% ROI rate. (QuickSprout)
– 83% was the average customer satisfaction rate of live chat interactions in 2018 and is likely to grow in the coming years. (G2)
– Customers who chat are 3x more likely to buy. Live chat provides a method for more direct and personal interaction with customers, increasing in the likelihood that they will make the purchase. (Spechy)
– 120% ROI from customer service chat with a payback period of 6 months (when using paid chat services). (Spechy)
– 38% of Leading CX experts are currently using a live chat to deliver instant support, while 26% are planning to use one. (Aberdeen)
– Chatters are worth 4.5x as much as website visitors who don't chat. (WhosOn)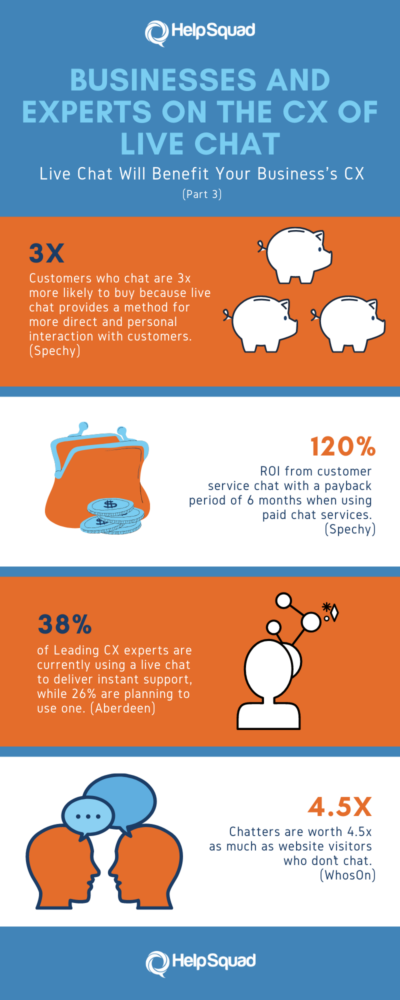 – Live chat increases conversions by 20%. Live chat helps answer customer questions and remove buying objections and results in a more confident consumer. (Spechy)
– 38% got converted into customers after having a session with a support operator through live chat. (eMarketer)
– For customers who chat before making a purchase, there is a 10% increase in average order value, a 48% increase in revenue per chat hour, and a 40% conversion rate. (ICMI)
– The availability of live chat assistance has been found to decrease sales cart abandonment by up to 30%, which increased sales. (tech jury)
– Comm100 discovered that 82% of customers were satisfied with their live chat experience, compared to just 61% of email users and a worrying 44% of phone users. (tech jury)
Blog
Customer Service
HelpSquad
Sales & Lead Conversion
Small Business
Related Blogs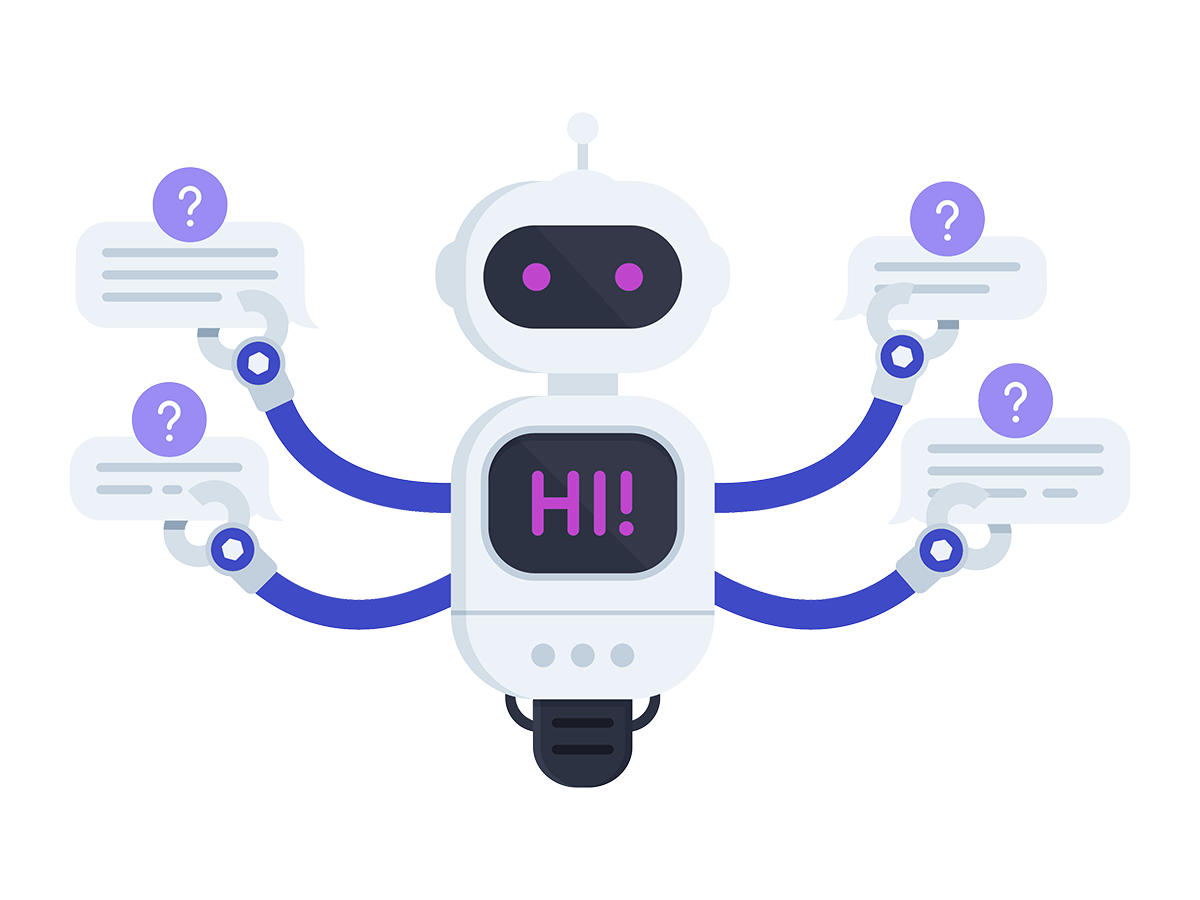 19 Jan
Customer Service
Unlocking potential of an SMS Chatbot with Examples
If you are implementing or re-designing an existing SMS Chatbot, this article is for you. Here, we review all the basic principles of SMS Chatbots and their best applications. We discuss the major differences between SMS Chatbot and a traditional web chatbot. We also show examples of successful SMS chatbot implementations powered by conversational AI. … Continued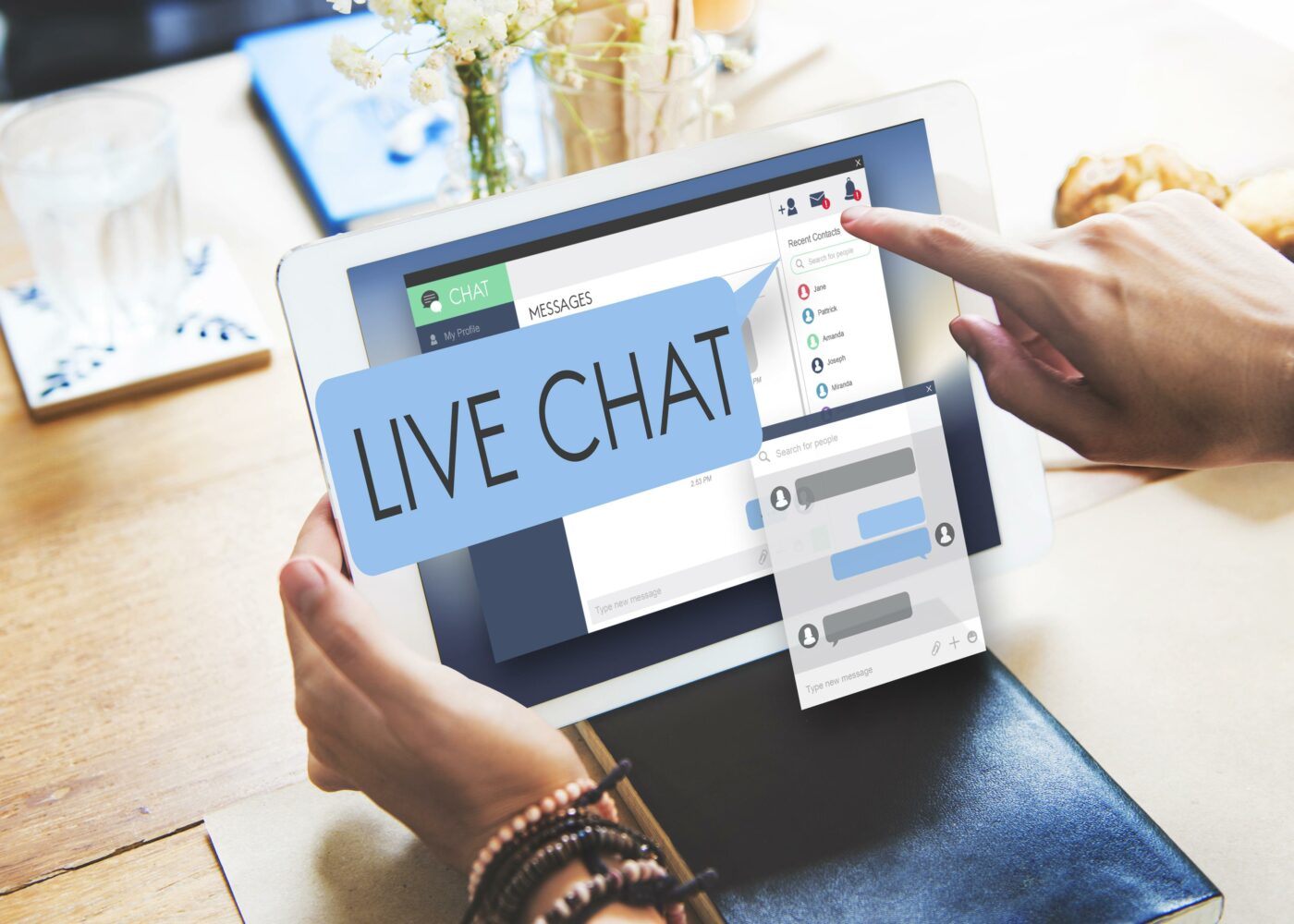 06 Jan
Blog
Best Live Chat Service You Should Use In 2023 [Comparison]
If you're shopping around for a live chat service, we've saved you some time by doing all of the research for you (you're welcome).  We also thought you should know that even as you read this, you are missing out on easily attainable website leads. These leads aren't soft leads either. We're talking about hot … Continued
03 Jan
Blog
The True Cost of "Free" Live Chat Software
A search query for "free live chat software" yields over seven hundred million results on Google. Everyone is looking for free live chat software. If you want a better website than your competitors, that should worry you. One recalls an old quote from George Patton: "If everyone is thinking alike, then somebody isn't thinking." What's … Continued