Busy Dental Practice Secures 30+ New Patients A Month With Around The Clock Support
High demand and limited staff. 
Small businesses have faced this dilemma across the nation. Dental practices are no exception. 
During these fluid and challenging times, many practices have had to struggle to provide their patients with the same customer experience they received prior to the pandemic. 
In business for more than 30 years, Maria Rhode, DMD, dentist and owner of Imagine Advanced Dental Arts (IADA) in Lawrenceville, NJ, knows this all too well.
"We are a busy practice with more than 5000 active patients. We needed help responding to frequently asked questions regarding insurance, hours of operations, holiday schedules, etc., as well as securing more leads from our website," explains Dr. Rhode.
According to data from a COVID-19 Economic Impact on Dental Practice poll conducted by the ADA Health Policy Institute, one in three owner dentists indicated they need more staff to see the same number of patients compared to before the pandemic. (ADA)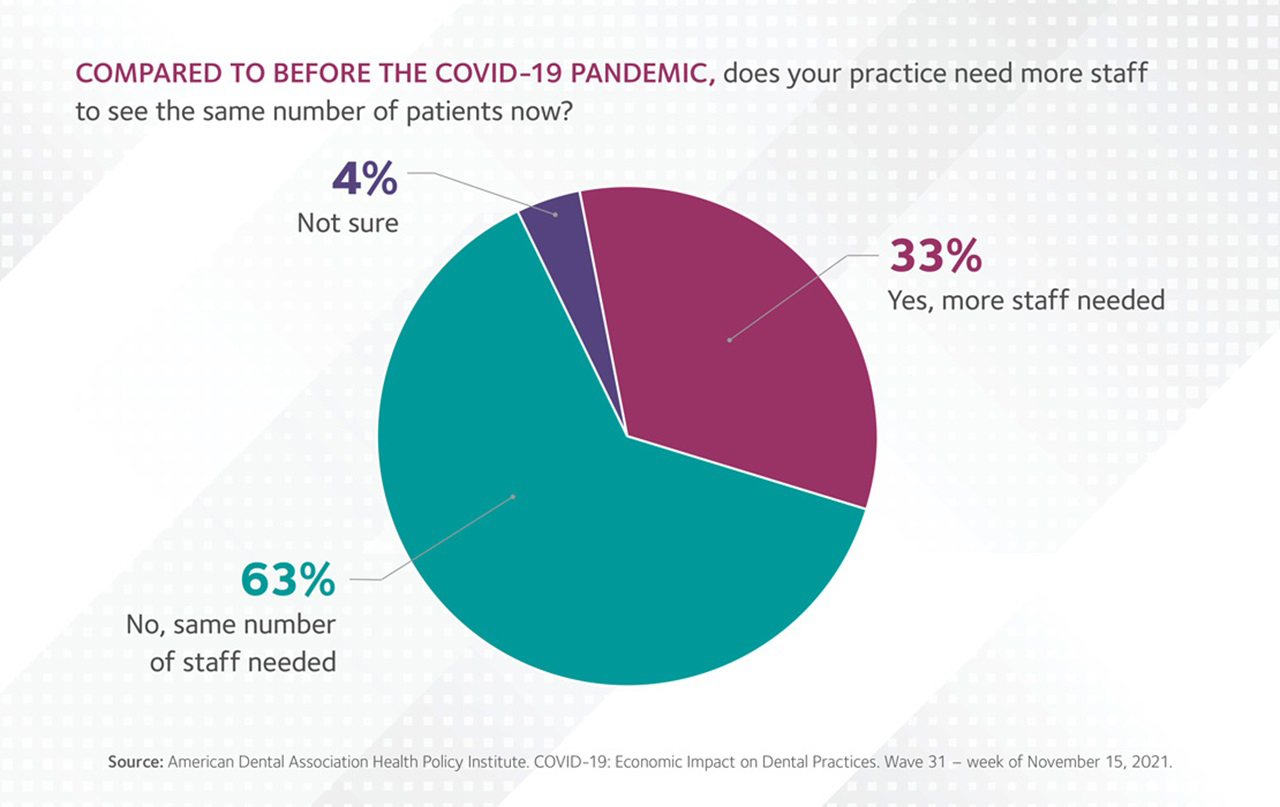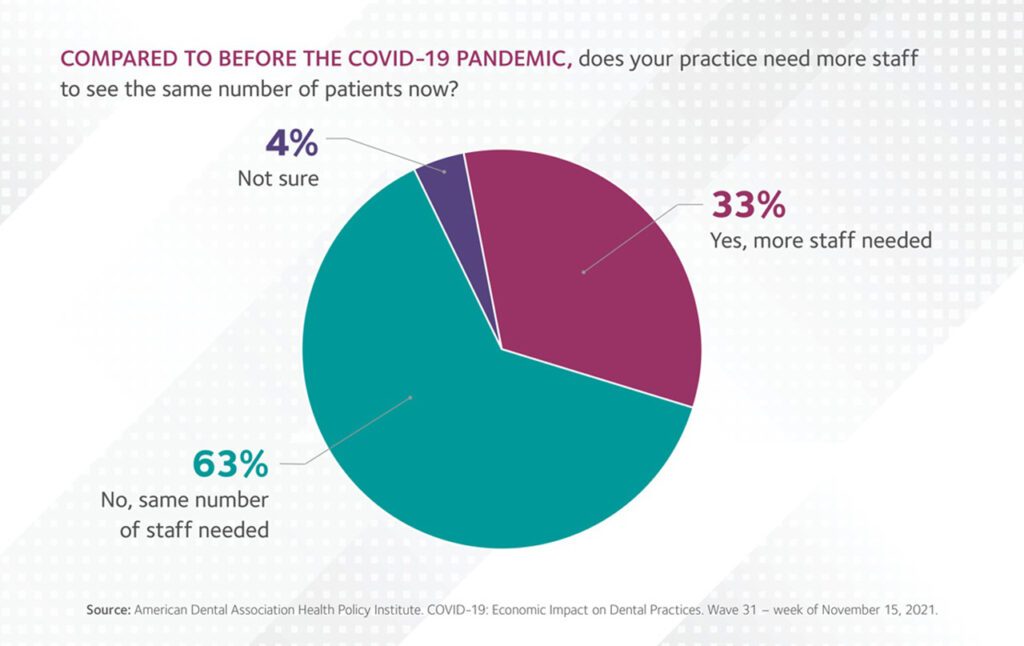 The problem is that viable dental team candidates are hard to come by.
"For almost all positions on the dental team, recruiting has become increasingly difficult," says Marko Vujicic, Ph.D. and Health Policy Institute chief economist and vice president. (ADA)
Yet, patient demand shows no signs of slowing down. 
Patient volume is 91% of pre-pandemic levels, the highest numbers the industry has seen since March 2020. (ADA)
So, how can dental practices like IADA find a way to navigate through these trying times without compromising quality of care and the patient experience?
Here we'll explore how Dr. Rhode's busy comprehensive and cosmetic dental practice teamed up with HelpSquad to successfully provide superior patient support, while maintaining and even increasing their patient case load during the pandemic.

Imagine Advanced Dental Arts Refuses To Compromise Quality Of Care
Dr. Rhode's practice has always been laser focused on providing a personalized dental experience centered around each patient's comfort and total well-being. 
"Imagine a dental experience that is completely centered around your comfort and total well-being. Imagine dental care that is customized to your individual needs and goals. Imagine yourself with optimum oral health and a beautiful, vibrant new smile." – Imagine Advanced Dental Arts
This is a mission Dr. Rhode and her team have refused to compromise on despite combatting unprecedented conditions. 
When COVID hit, it turned the dental industry upside down. In a field that relies heavily on direct doctor-patient interactions, the safety concerns were staggering (and in many cases still are). 
Already busy practices like IADA were forced to take extra precautions. These included daily temperature checks for staff and patients, obtaining and maintaining an inventory of proper PPE, more intensive sanitation practices, and adapting to staggered appointment scheduling.
On top of that, patients had an overwhelming amount of questions and concerns. Dr. Rhode's office was flooded with inquiries about ever-changing policies and procedures. In addition, patients reaching out to reschedule appointments due to illness became a common occurrence. 
Thankfully, due to a partnership with HelpSquad outsourced live chat support, IADA already had the tools in place to help them maintain their high standard of superior patient support.

Dental Team Joins Forces With Professional 24/7 Live Chat Agents To Fight COVID
The team at IADA didn't realize just how much their partnership with HelpSquad's live chat agent service would become an integral part of managing the deluge of patient inquiries.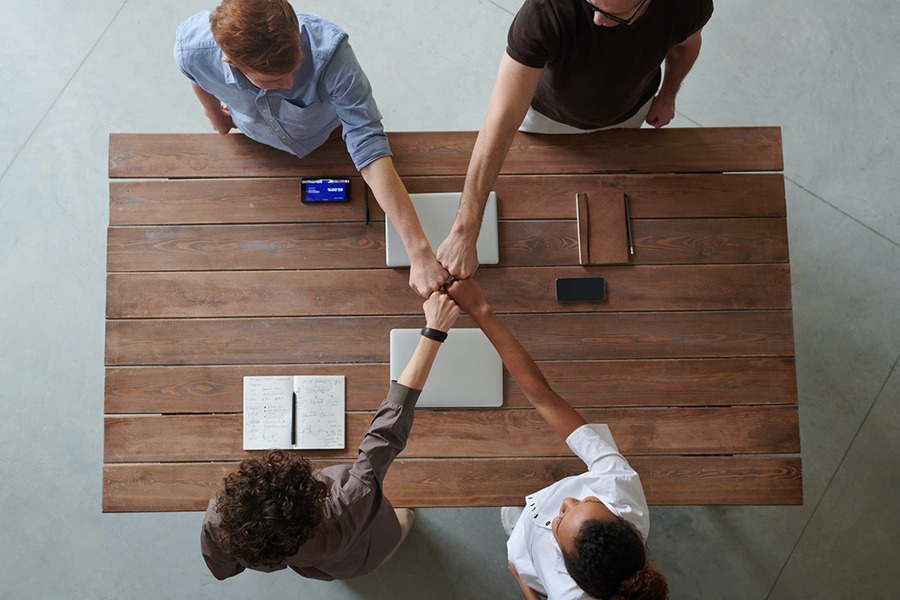 "We now know that we have an extension to our business we can rely on to help us deal with COVID related spike in questions, help in scheduling appointments as well as keeping our website human," explains Dr. Rhode.
HelpSquad's agents were there around the clock to answer patient's questions, proactively provide online support, and assist with appointment scheduling. This saved the IADA team time and manpower, freeing up the dental office staff to place their full focus on combating pandemic related challenges without compromising the patient experience. 
The service also saved them from having to hire additional office staff.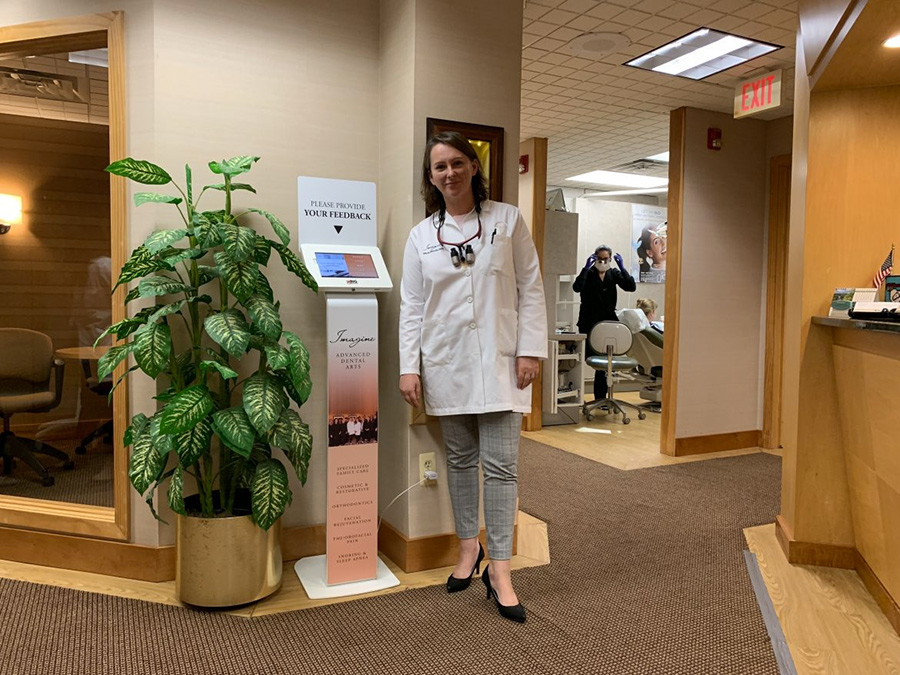 "For $350 per month, which is a fraction of a salary we would have paid for a full time person here. We also secure 30+ new patients per month from our website thanks to HelpSquad live chat agents," says Dr. Rhode.   
"For $350 per month, which is a fraction of a salary we would have paid for a full time person here. We also secure 30+ new patients per month from our website thanks to HelpSquad agents." – Dr. Rhode of Imagine Advanced Dental Arts  
"In my opinion, the service is very affordable for what it helps us solve. With HelpSquad, we don't need to hire an additional front desk person. We have 24/7 support. We can greet every patient or prospective patient on our website as soon as they arrive. We save money, and we bring in more patients from our website. Deal of the century," she continues.

Winning At Patient and Employee Experience
For Dr. Rhode and the IADA team, the most rewarding part of partnering with HelpSquad was winning the war on COVID without compromising the patient experience.

In fact, live chat became a virtual communication option that patients fell in love with.

"We now have around the clock support which our patients absolutely love," explains Dr. Rhode. 
"The main objective for implementing live chat is to aid the patient in taking the next step, that's whether to book an appointment or make an inquiry. This also builds patient loyalty and patient satisfaction. Live chat allows you to put patients at ease before they even walk into our dental practice," she continues. 
Not only that, the service also helped to make conditions less stressful for the entire dental staff. 
"Specifically during COVID-19 outbreak, our patients had a lot of questions, thanks to HelpSquad we were able to answer them for each of our patients. Without HelpSquad, we would have been stressed and overwhelmed if our staff had to field those questions in addition to all of the other thousands of things they needed to be doing," says Dr. Rhode.
As the pandemic winds down, IADA has come to realize that HelpSquad is a service they could now never do without. They plan on using it to improve their patient and employee experience for years to come. 
Blog
Customer Service
Customer Success Stories
HelpSquad
Orthodontists
Small Business