How Being Passionately Customer-Centric Leads To Greatness: Mason Bottle's Customer Success Story
Nothing is stronger and more true than a parent's love for a child.
As a parent, you strive to make sure your children receive the best medical care, deliberate over which schools they should go to and which foods they should eat.  Wanting the best for your child becomes a passion. 
Now, imagine taking that kind of passion and creating a business that makes your customer's lives better.
That's exactly what Laura and Sebastian Belmar did when they founded Mason Bottle in 2015. 
That year the couple took a chance by putting their idea for a sustainable, non-toxic, convenient baby bottle on the crowd-funding platform, Kickstarter. 
And before they knew it, what started out as a dream blew up overnight.
"On the first day we hit 10% of our funding goal and 30% in the first week. We ended up blowing past our funding goal. Today, we have a product catalogue of more than 30 product variants to grow with families throughout their baby's first few years of life," says Kirstyn Velez, Mason Bottle's Director of Acquisition and Automation.
It's reminiscent of a Jeff Bezos or Bill Gates type story. Starting small, and then becoming something big. 
But, what's truly important to understand is WHY Mason Bottle has experienced the success they have and why they continue to do so. 
It's Not Rocket Science. It's Customer Centricity.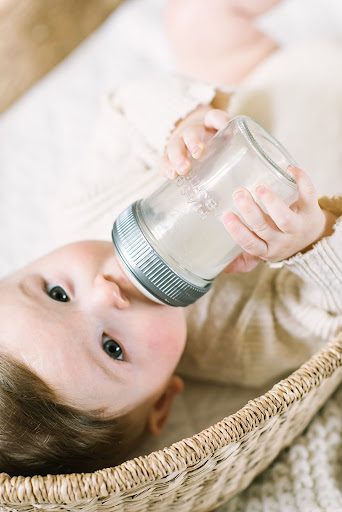 People, it's not rocket science.
Mason Bottle is wildly successful because they're wildly customer-centric. 
Client-centric, also known as customer-centric, is a strategy and a culture of doing business that focuses on creating the best experience for the customer, and by doing so builds brand loyalty. Client-centric businesses ensure that the customer is at the center of a business's philosophy, operations, or ideas.
From the support they provide to the products they develop, everything Mason Bottle does is a response to their customers' needs. 
"We listen to our customers. It's not necessarily about what Mason Bottle wants. It's about what our customers want, because without them we wouldn't be here," explains Velez.  
And, studies prove that brands driven by that kind of philosophy are bound for greatness.
63% of consumers expect businesses to know their unique needs and expectations, while 76% of B2B buyers expect the same thing. (Salesforce Research)
76% of customers expect companies to understand their needs. (Hubspot)
Customer-centric companies are 60% more profitable than companies that don't focus on customers. (SuperOffice)
So, let's take a closer look at how it's done. 
Be Your Own Customer
Let's take a walk. Not just any walk. But a walk where you're the customer. 
Close your eyes and put yourself in your customer's shoes. What would you want?
That's precisely what Sebastian and Laura did before they launched Mason Bottle.
After becoming parents, the Belmar's realized that what they really wanted was a safe, easy-to-clean bottle to feed their baby. And, once they really sat down and thought about it, they knew that other people out there needed the exact same thing.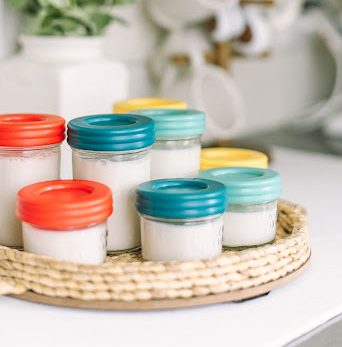 "Laura and her husband, Sebastian, wanted a cost-effective, glass, minimalist option, and they had mason jars, but there was nothing on the market that would turn that into a baby bottle. So, they were going to have to buy glass baby bottles." 
But, after they thought it through, they knew glass baby bottles wouldn't fit their needs either. 
"You run into [glass bottles] that are narrow necked, so you have to get a bottle brush cleaner or you can't clean them. Or, they have the shoulder on the top, so milk gets under there and they end up smelling funky, and you can't get them clean. The wide mouth of the mason jar, single size top to bottom, helps with that," explains Velez.
So, they set out to be their own customer. And, their intuitive innovations would get them a lot more customers along the way. 
Never Stop Innovating With The Customer In Mind
The only thing certain in life is change. 
Your customers' needs are no exception. And, what consumers really want is to do business with a brand that understands this sentiment. 
84% of respondents say it is somewhat or very important that the company they buy from is innovative." (CustomerThink)
And, Mason Bottle has understood the importance of adapting to their customers' needs from the very beginning.
"54% of companies say customer engagement strategy helps define innovation from early ideation and 35% of companies say customers are their most important innovation partners."  (PwC's Innovation Benchmark 2017)
Their newest product, a stainless steel mason jar bottle, is just one example of how they've identified a customer need and developed an innovative, and now much sought after solution. 
"There are a lot of parents that want the benefits of our product, but glass isn't welcome in some places (i.e. pools, daycares, restaurant patios etc.). So, we just listened to our customers on what they were asking and the problems they were having, and came up with a solution to it," explains Velez.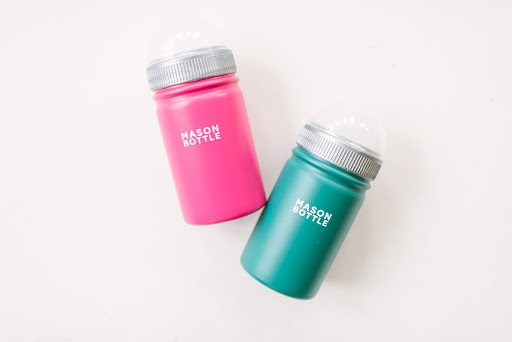 Not only that, the members of the team once again put themselves in the customer's shoes. And, they thought of every possible issue a parent might face throughout the entire feeding experience. The Stainless Steel jar is not only shatter-proof. It's the first steel mason jar baby bottle of its kind to be dishwasher safe, freezer safe and compatible with any attachments for regular-mouth mason jars. 
Talk about genius.
Be The One They Can Call Day Or Night
I bet, if you sat down and made a list of the people you could call day or night in the event of an emergency, that the list would be pretty small. 
Now, think about what it would mean to your customers if they could add your brand's name to that list. 
51% of customers want businesses to be available 24/7. (techjury)
When it comes to being a parent, the Mason Bottle team had a hunch that the percentage is considerably higher. And, they were right. 
"Busy parents often find themselves up during late night feedings, running on little sleep and not being able to ask their questions before 'mom brain' kicks in and they're forgotten," explains Velez. 
"We wanted to allow our customers to be able to get answers to their questions or problems no matter the time or day," she continues. "Our email box would typically be flooded with questions, easily answered, that can help ease the mind and anxiety of our customers. No question is trivial when it comes to parenting, so we welcome our customers to ask us any questions for any reason." 
That's when they decided to seek out a 24/7 live chat service to provide their customers with around the clock, professional support and found HelpSquad.  
"Before HelpSquad, we just had a gmail box. But, the problem was that our customers weren't getting responses in real-time because we don't have anyone that works strictly 9 to 5. Yet, we wanted our customers to be able to get their answers no matter what when they needed them." 
Thankfully, HelpSquad's agents could be there to fill the gap by providing immediate support at any time.The agents learned the ins-and-outs of their business and HelpSquad's agents could be there to fill the gap by becoming an extension of their team.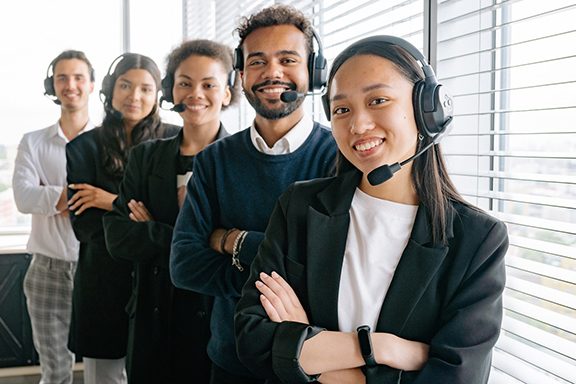 "We would have an email box full of questions that could easily be answered and would help ease the mind of these parents who maybe were having an issue at a midnight feeding. Or, they'd think of a question that they have while they're up late feeding, and then by the time they remember to email us or by the time we get back to them, it's already a fleeting thought. So, we wanted to be able to provide them with the same immediate care no matter the time of day and that's what [HelpSquad] provides. HelpSquad definitely helps with getting those immediate answers in a timely fashion for our customers."
Things have been rolling along like a well-oiled machine ever since (and parents everywhere have been sleeping a little sounder).
Keep It Simple and Convenient
Never forget that your customers are as busy as you are. 
80% of American consumers point to speed, convenience, knowledgeable help, and friendly service as the most important elements of positive customer experience. (PWC)
Mason Bottle knows how true this is for parents. Parents are some of the busiest customers on earth, and they don't have time to wait. 
That's another reason the company implemented HelpSquad to assist with online support.
"If a customer has an order issue or can't find their discount code, HelpSquad helps them with cart links, discount codes, etc. The help that is provided allows the customer to complete their order," says Velez. 
It also prevents the brand from losing website customers due to order issues or product questions. 
"Once a customer leaves the website, especially with a frustration of an issue completing their order, it greatly reduces the chance they will come back to our website instead of seeking out a competitor's product. HelpSquad also answers routine questions about our products in a way that makes the customers comfortable with their purchase and alleviates any doubt they may have during the shopping process." 
And, studies show that this type of support can have a huge impact on sales.  53% of customers are likely to abandon their online purchases if they can't find quick answers to their questions. (Forrester) 
Sounds like Mason Bottle is on to something. 
Size Doesn't Matter. Just Make It Personal.
Mason Bottle's team may be small, but it's a mighty one. In fact, the company uses its size to its advantage. 
"The fact that we are a small company (total team of 7 including the 2 founders) allows us to be more personal with our customers and ensure they know that they are receiving one on one personalized responses and care," explains Velez.
There's no doubt that personalized care is something their customer base of new parents has thrived on.  It's also something that is natural for the close knit team to provide. 
"We are small, so we do have the opportunity to be more personal and ensure that they know that they're talking to a real person. And, that kind of plays into HelpSquad as well. They are talking to a real person…it's not some 'bot emailing them back."
And, Mason Bottle's drive and passion to continue to provide their customers with a personal experience has made all the difference.
Blog
Customer Service
Customer Success Stories
E-Commerce
Live chat
Small Business
Related Blogs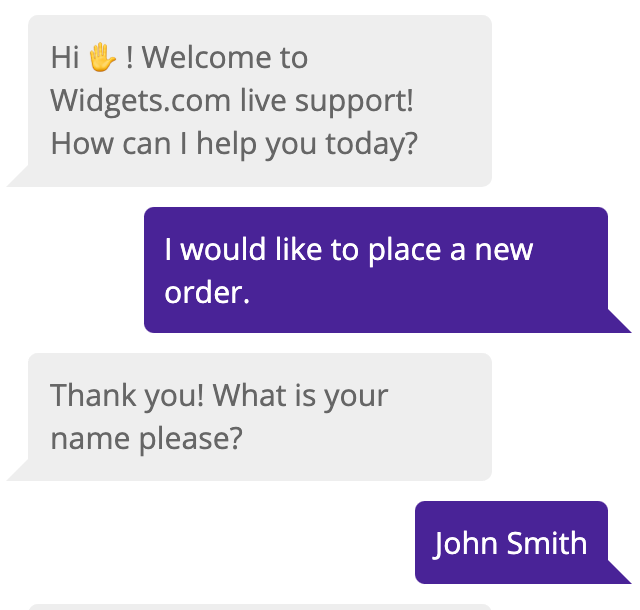 17 Jul
Live chat
Best Practices For Live Chat Agents
Live chat agent job became more and more important in the last decade. What would make a good live chat agents vs not so. Let's explore what the best practices live chat agents should follow.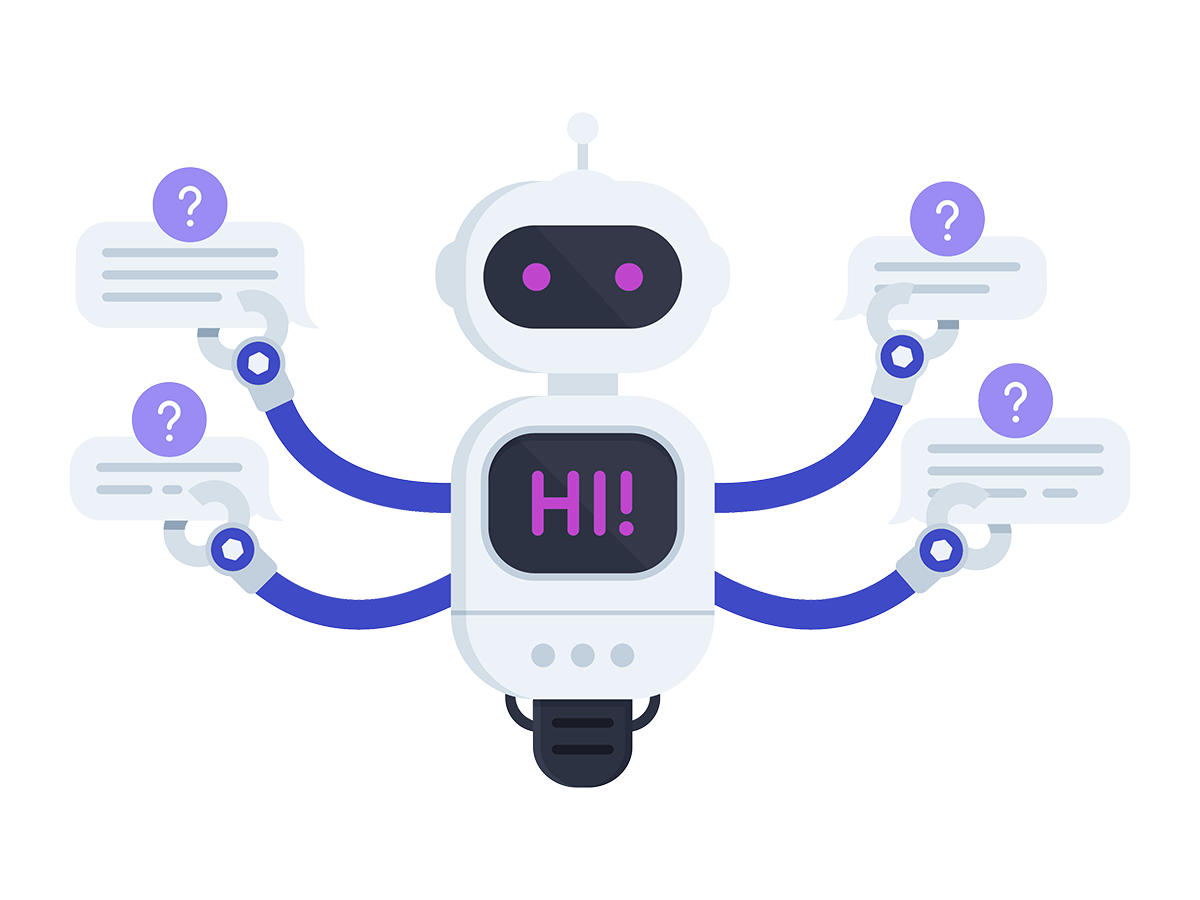 19 Jan
Customer Service
Unlocking potential of an SMS Chatbot with Examples
If you are implementing or re-designing an existing SMS Chatbot, this article is for you. Here, we review all the basic principles of SMS Chatbots and their best applications. We discuss the major differences between SMS Chatbot and a traditional web chatbot. We also show examples of successful SMS chatbot implementations powered by conversational AI. … Continued
17 Jan
Live chat
40 Canned Response Examples Every Live Chat Agent Must Have Handy in 2023
Providing consistent, fast, and helpful support to each customer can be a challenging goal for a contact center to achieve. A robust library of canned responses is a must have for contact centers to keep favorable customer satisfaction scores. Having an arsenal of ready-to-use, plug-and-send responses to common customer questions will lead to desired customer … Continued