How COVID-19 is Changing Health Insurance
Lowen Anders loved her job. For six years, Lowen worked as a freelance contractor for an architecture firm that valued sustainability and the overall health of the environment. As part of her contract, the firm offered her a comfortable salary and health benefits. Because offering freelance employees health insurance benefits wasn't required, Lowen knew how much of a blessing this job was for her. 
Through her firm, Lowen worked with the New York City school system. She taught elementary and middle school students about the architecture of the city they shared and how it came to be. 
She loved her students and her passion for architecture was contagious. But on March 10, 2020, Lowen's world was brought to a screeching halt. Thanks to COVID-19, her school year teaching was cut short. Lowen was being let go from her position, forcing her to apply for unemployment and lose the health insurance benefits her architecture firm offered. 
Lowen's loss of health insurance was a scary reality to adjust to. She's not alone in this boat. Individuals and families all across America now face a new crisis of affording medical care.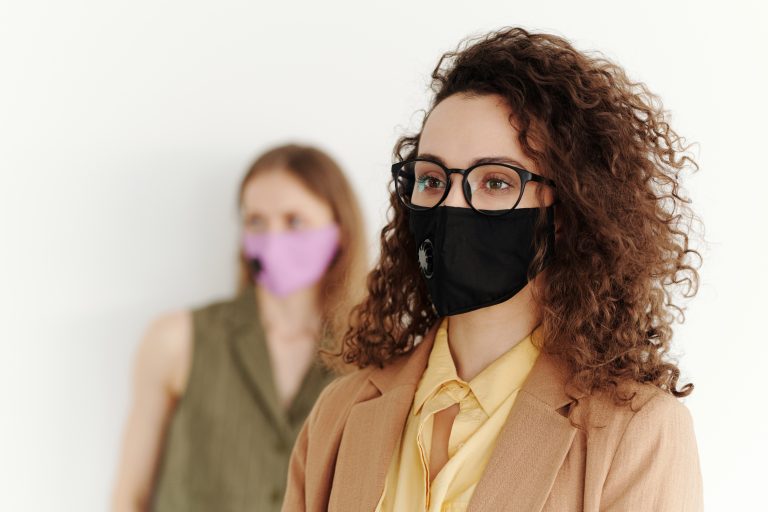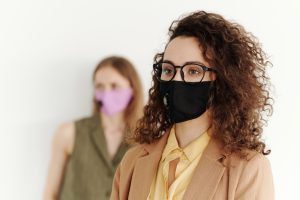 Along with many other topics, this pandemic has forced the U.S. government to reevaluate the current laws and qualifications surrounding health care, health insurance, and how insurance providers operate.  While each case is different, we compiled a general summary of the changes and insurance companies' responses.
Before we dive in, it's important to understand the legislative decisions governments implemented as solutions in response to COVID-19 outbreak. 
Government's Initial Health Care Reform 
Our government's initial response took form in several different Acts, including the Coronavirus Preparedness and Response Supplemental Appropriations Act, The Families First Coronavirus Response Act, Coronavirus Aid, Relief, and Economic Security (CARES) Act, and The Paycheck Protection Program and Health Care Enhancement (PPP) Act. 
The Coronavirus Preparedness and Response Supplemental Appropriations Act directly affects larger organizations. Following that Act, The Families First Coronavirus Response Act, CARES Act, and the PPP Act directly affect the health insurance issues surrounding families and individuals. 
The Coronavirus Preparedness and Response Supplemental Appropriations Act
The majority of the $6.2 billion allocated for this bill was put towards various different sectors including:
The Department of Health and Human Services (HHS) 
The Office of the Secretary – Public Health and Social Services Emergency Fund
Center for Disease Control and Prevention (CDC) 
The National Institute of Allergy and Infectious Diseases (NIAID). 
The money allocated accordingly to those various divisions is intended to support the research and development of vaccines, therapeutics, and diagnostics. 
In addition to the HHS, money was allocated to the Small Business Administration (SBA) disaster loans program to support SBA's administration of loan subsidies for businesses that qualify. (KAISER FAMILY FOUNDATION)
The Families First Coronavirus Response Act
The first two divisions of the Families First Coronavirus Response Act address future preparedness and nutrition wavers for special class individuals should a second pandemic strike. 
Multiple divisions directly relate to medical leave expansion, unemployment insurance, paid sick leave, and health insurance for families and individuals. 
Medical leave expansions address the duration of leave, qualifications for leave, and how employers are expected to compensate employees who are called to leave. 
Emergency unemployment stabilization is designed to better facilitate individuals who are now collecting unemployment benefits. This division also outlines the changes in eligibility and compensation per individual basis. 
Division F is most relevant for those who've lost health insurance coverage. It addresses the changes among insurance providers and what is expected as far as cost-sharing and cost elimination for certain policyholders. 
CARES Act
The CARES Act contains a number of health-related provisions focused on the outbreak in the United States. This includes paid sick leave, health insurance coverage of coronavirus testing, and nutrition assistance, to name a few. 
Section of this bill dives into access to healthcare regarding COVID-19. The section breaks down coverage of testing and preventative services and support for healthcare providers. Essentially, group health plans and individual health insurance policies are now required to cover any qualifying coronavirus preventive service, including a vaccine. (KAISER FAMILY FOUNDATION)

PPP Act
This bill provides $484 billion in additional funding to programs under the CARES Act, including the Paycheck Protection Program (PPP), small business disaster loans and grants, hospitals, and health care providers.
The bill also provides $25 billion for the HHS Public Health and Social Services Emergency Fund. This is for the necessary expenses related to research, development, validation, manufacturing, purchasing, and administration of COVID-19 tests. (AMA)
Effects on Health Insurance Providers 
As of May 7, 2020, over 30 million individuals were out of work and facing the challenges that accompany unemployment, including loss of health insurance. 
Individuals with prescription needs, treatment for preexisting conditions, or mental health costs had to weigh their options for payment or learn how to live without those necessities. Additionally, with the new threat of COVID-19 lurking around every corner, Americans without coverage would have to surfer the initial costs of testing and treatment for those exposed or subjected to the disease. 
Insurance companies were not prepared for a pandemic of this magnitude, and thus, their policies were vague or non-existent for cost coverage for policyholders. 
This is why sections of these bills listed above directly state what is expected from various health insurance providers. A deeper dive into Division F of The Families First Coronavirus Response Act outlines what is expected of those providers. 
Private Health Insurance Providers
Among other things, there is a requirement for private insurers to cover testing for the coronavirus with no cost-sharing during the emergency period. In fact, many private insurance companies have expressed voluntarily expanding coverage for testing. 
A number of state insurance commissioners have issued directives to health insurers they regulate regarding COVID-19. For example, in Washington state, all state-regulated health insurance plans and short-term medical plans must suspend prior authorization for treatment or testing of COVID-19, waive cost-sharing for testing, and allow enrollees to receive testing and treatment from an out-of-network medical provider if the plan's network does not provide reasonable access. (KAISER FAMILY FOUNDATION)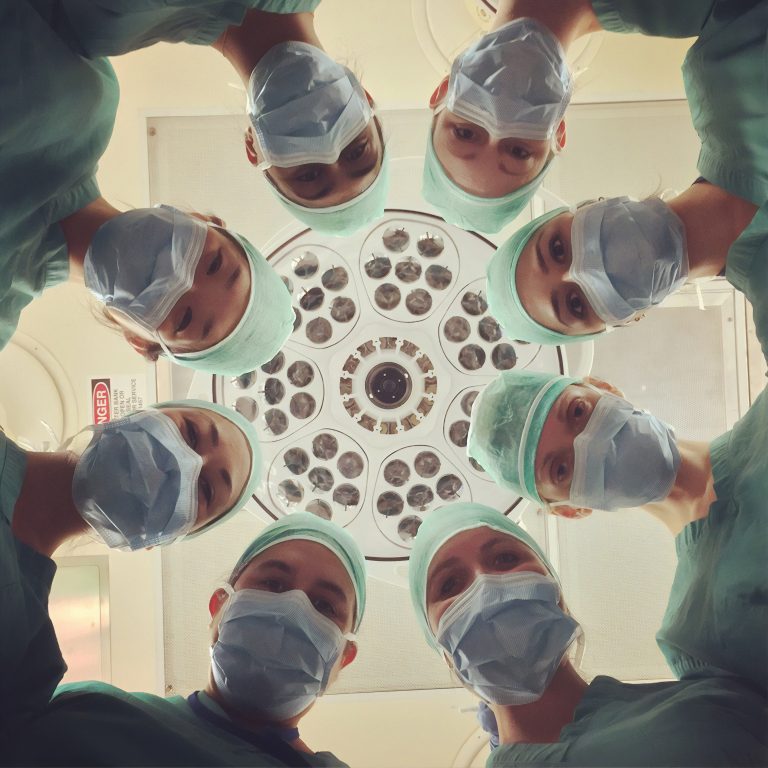 Each state and health insurance provider varies, so for your specific benefits, contact your unique health insurance provider. 
Medicare
Medicare, including Traditional Medicare and Medicare Advantage plans, are required to cover the detection and diagnosis of the virus that causes COVID–19. They are also required to cover the costs of the associated visit eliminating cost-sharing from individuals needing to meet a deductible during the emergency period.
Medicare also covers the costs of any lab tests associated with  COVID-19, and vaccinations when available. Policyholders are not required to pay out-of-pocket costs. Coverage extends to all medically necessary hospitalizations. This includes cases of individuals who are diagnosed with COVID-19. (Medicare.gov)
Medicaid and CHIP
Similar to the previous providers, coverage of the detection or diagnosis of COVID–19 is a requirement. Coverage of testing and testing-related services without cost-sharing is a requirement during the emergency period.
Interestingly enough, Medicaid also was one of the first to offer coverage for telehealth and telemedicine. Telemedicine seeks to improve a patient's health by permitting two-way, real-time interactive communication between the patient and their physician or practitioner. This electronic communication means the use of interactive telecommunications, limiting the potential spread of COVID-19 from in-person check-ups.  
How are Health Insurance Providers Responding
Insurance providers large and small are experiencing an influx of employer inquiries and customer questions they need to address. With the increase in loss of coverages, there is a limitation to communication with providers on a first-come basis. Many providers have expressed the need for more agents to better control the wait times and unanswered policyholders. 
Health insurance providers made a commitment to helping prevent the spread of the coronavirus strain COVID-19. Each provider is responding differently, while still complying with government-mandated coverages. 
For an extensive list of how individual health insurance providers are responding, please visit AHIP.org.  
Loss of Health Insurance: What To Do
If you are among the millions of Americans who unfortunately lost health insurance coverage because of COVID-19, follow what Lowen did. She did her research and found there were a few options for her to have coverage until her firm was operational again.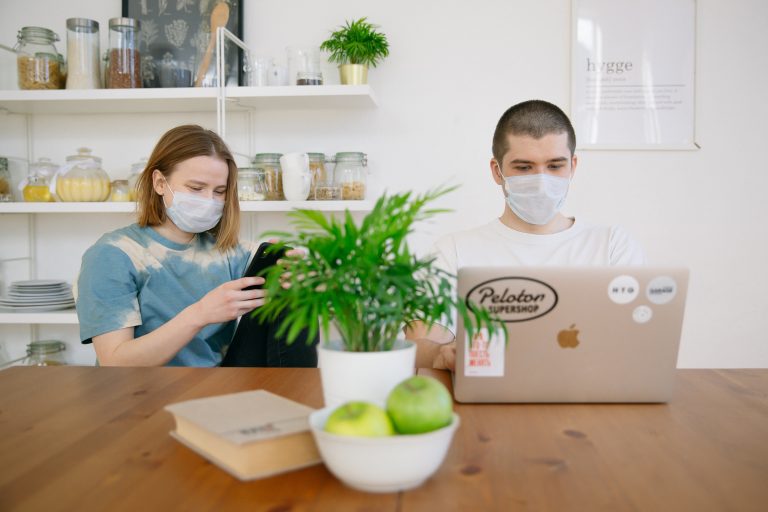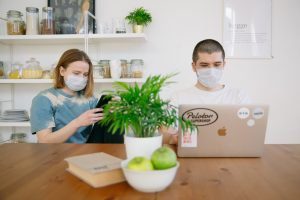 For those who have recently lost jobs and health insurance due to coronavirus, qualification for a Special Enrollment Period (SEP) is easier because of the loss of employer-sponsored health insurance. Providers are considering the COVID-19 pandemic as a qualifying event for an SEP. Individuals might need to submit documentation for this like a letter from a former employer or COBRA coverage notification to confirm the loss of coverage.
COBRA, or the Consolidated Omnibus Reconciliation Act, gives individuals and their families who lose health insurance benefits the right to choose to continue group health benefits provided by their group health plan for limited periods. Qualification includes voluntary or involuntary job loss, reduction in the hours worked, a transition between jobs, death, divorce, and other life events (like a nationwide pandemic). There may be a requirement for some qualified individuals to pay the entire premium for coverage up to 102% of the cost to the plan. (U.S. Department of Labor)
Other health insurance coverage plan options include individual medical plans, short-term plans, and faith-based plans. To find a plan that's best for you, talk to your current insurance provider. 
Blog
Healthcare
Insurance Services
Related Blogs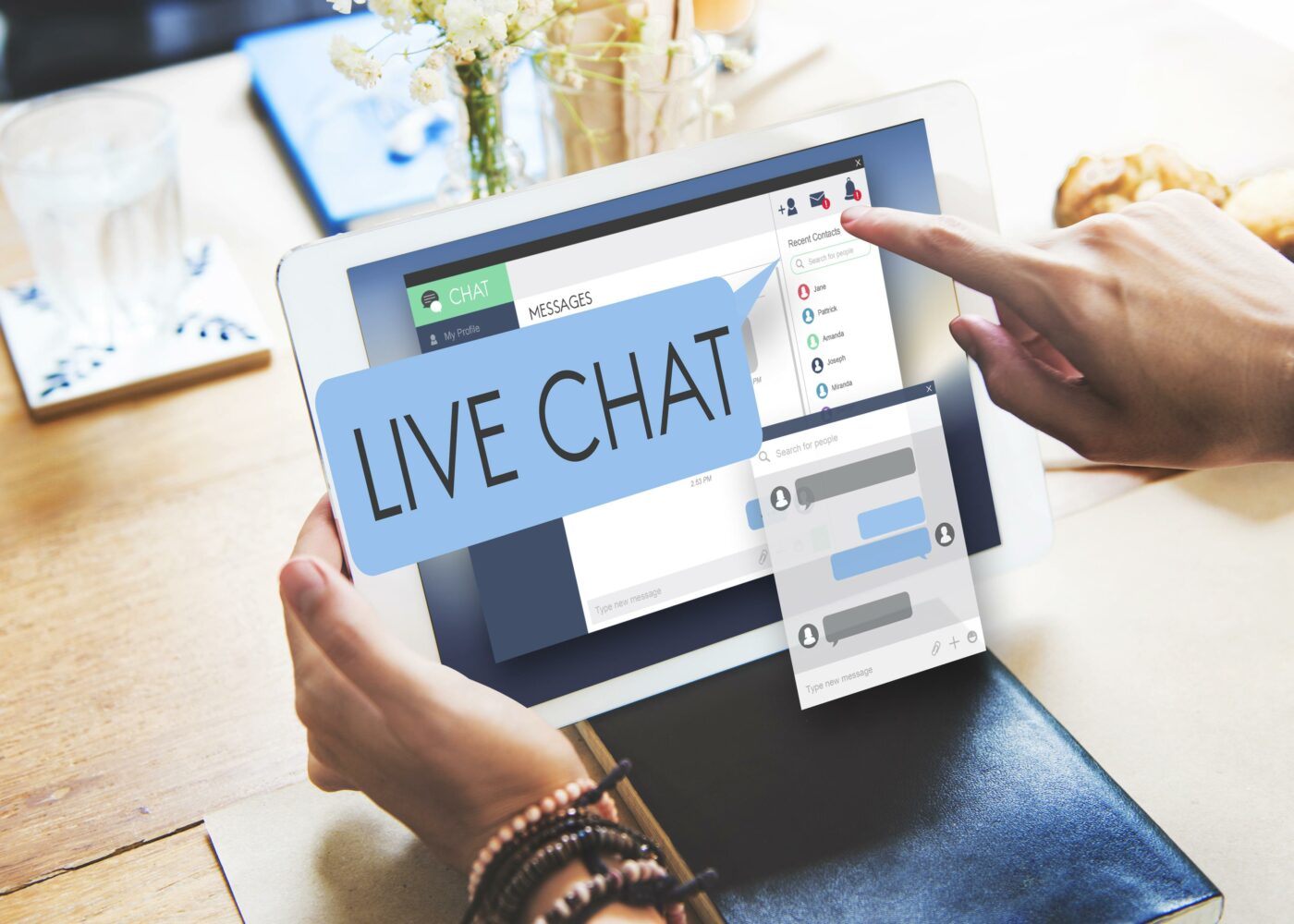 06 Jan
Blog
Best Live Chat Service You Should Use In 2023 [Comparison]
If you're shopping around for a live chat service, we've saved you some time by doing all of the research for you (you're welcome).  We also thought you should know that even as you read this, you are missing out on easily attainable website leads. These leads aren't soft leads either. We're talking about hot … Continued
03 Jan
Blog
The True Cost of "Free" Live Chat Software
A search query for "free live chat software" yields over seven hundred million results on Google. Everyone is looking for free live chat software. If you want a better website than your competitors, that should worry you. One recalls an old quote from George Patton: "If everyone is thinking alike, then somebody isn't thinking." What's … Continued
06 Jul
Blog
11 Ways a Live Chat Feature can Boost Your SEO
Give an example of how a 24/7 live chat feature can boost SEO for your website? To help you determine the SEO benefits of implementing 24/7 live chat feature, we asked marketing experts and business leaders this question for their best insights. From increasing engagement rates to dwell time on your website, there are several … Continued