How Attorneys Can Generate More Business
Every business concerns itself with how to grow and stay profitable, and every industry has its own ways of doing so. The legal industry can be especially tricky, since there are so many options when choosing potential legal representation. This is further complicated in a digital age, where people can spend hours combing different attorneys' websites, never finding the information they need. So how can attorneys generate more business?
Finding clients is tough.

There's never a shortage of people needing legal help out there. From slip and falls to car accidents, at some point or another, most people go looking for an attorney. But how can you be sure that they find you? Hundreds of potential clients could be visiting your website and leaving because they can't find the information they need.

Communicating with potential clients is tougher.

There's always a ton of back-and-forth required when trying to sign a new client. Beyond just needing to get basic background information on the individual and the issue they're seeking help for, there's also usually a large stack of paperwork involved. In all of the runaround that comes with trying to communicate with a potential client, crucial information can get lost.

Closing a client is the toughest.

Once you've found and established communication with a prospect – how do you convert them from a website visitor to an actual client? Your site could have hundreds of visitors each day who are leaving because they can't find the answers they're looking for. With no way to communicate with the people who visit your site, you make an already difficult task even harder.
Here's where live chat comes in.
Let your clients find you.

Enabling live chat on your law firm website means that people who are just browsing can instantly be welcomed, helped, and converted into clients. Instead of simply arriving to an empty webpage, site visitors will be instantly greeted by a friendly, knowledgeable live chat operator who can answer their questions quickly. This significantly reduces any barrier that the potential client would need to overcome in order to find  legal representation.

Use live chat to streamline communications.

No more hours of back and forth, ignored emails, and countless follow ups. By employing live chat, you can streamline the communication process tenfold by making communication instantaneous. Rather than passively emailing, you can have an actual, real-time conversation with prospective clients. Live chat also employs powerful features like language translation and automated spell check to ensure that your communication is professional and polished, giving the best possible impression to a potential client.

Close more deals and generate more business with live chat.

Live chat turns your customer service agents into lean, mean, deal-closing machines. They're able to get to website visitors instantly, answering all of their questions. They're able to collect background information efficiently, while maintaining the utmost professionalism, thus simplifying the communications process.
Running an law firm is anything but easy, but employing live chat can make it much easier to generate new business. By quickly and efficiently connecting you to potential clients, streamlining the communication process, and closing deals through real-time engagement, live chat is a powerful tool for growing your firm. When figuring out which live chat service is best for you, consider if you want to outsource management of your live chat entirely. With HelpSquad, trained, friendly agents can take over management of your website's live chat, so that you can generate more business without ever lifting a finger.
Learn more about how HelpSquad can supercharge your law firm's growth today.
Related Blogs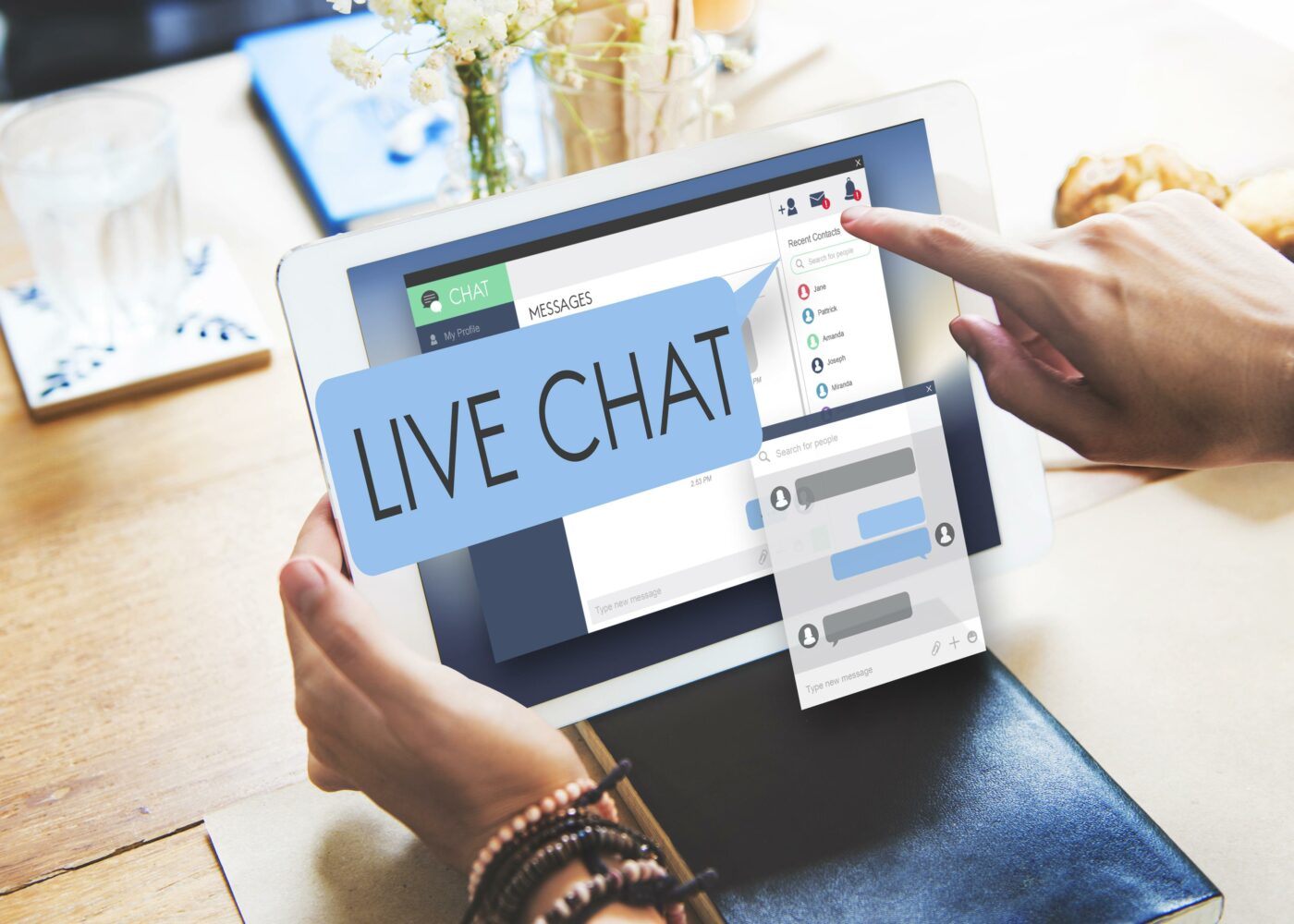 06 Jan
Blog
Best Live Chat Service You Should Use In 2023 [Comparison]
If you're shopping around for a live chat service, we've saved you some time by doing all of the research for you (you're welcome).  We also thought you should know that even as you read this, you are missing out on easily attainable website leads. These leads aren't soft leads either. We're talking about hot … Continued
03 Jan
Blog
The True Cost of "Free" Live Chat Software
A search query for "free live chat software" yields over seven hundred million results on Google. Everyone is looking for free live chat software. If you want a better website than your competitors, that should worry you. One recalls an old quote from George Patton: "If everyone is thinking alike, then somebody isn't thinking." What's … Continued
06 Jul
Blog
11 Ways a Live Chat Feature can Boost Your SEO
Give an example of how a 24/7 live chat feature can boost SEO for your website? To help you determine the SEO benefits of implementing 24/7 live chat feature, we asked marketing experts and business leaders this question for their best insights. From increasing engagement rates to dwell time on your website, there are several … Continued