Full-Service Digital Marketing Plans For Business Websites (Leads Guaranteed)
Are you ready to take your business's digital marketing plan to the next level? Enlist the help of the same marketing team that took HelpSquad from a fledgling start-up to one of the top live chat customer service companies in the world.  Maybe you're a few strategic social media campaigns away from reaching a wider audience. Or maybe you're struggling to make it onto the first page of Google search results. You could even be spending money on Google Adwords campaigns, but not seeing significant conversions. HelpSquad's full-service digital marketing team is here to change the course of your business's virtual journey. We'll increase your leads by 15%…guaranteed!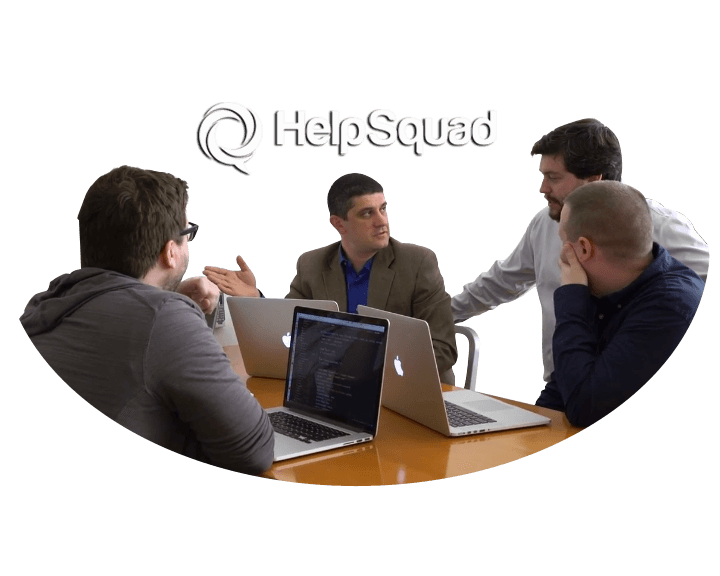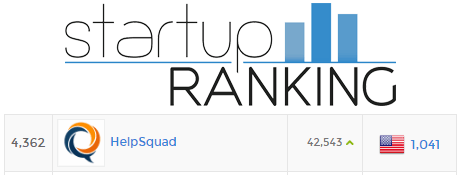 HelpSquad's marketing team has a demonstrated track record of success. The proof is in the numbers. Within 18 months, our digital marketing experts turned a small start-up into a leading competitor in the live chat customer service industry. Not only that, but out of 42,000+ of the world's start-up companies, we are now ranked at 4,362 (jumping 42,543 spots since inception). Let us help you turn your business into one of the world's fastest-growing companies. We'll use our expertise and extensive marketing knowledge to put you on top!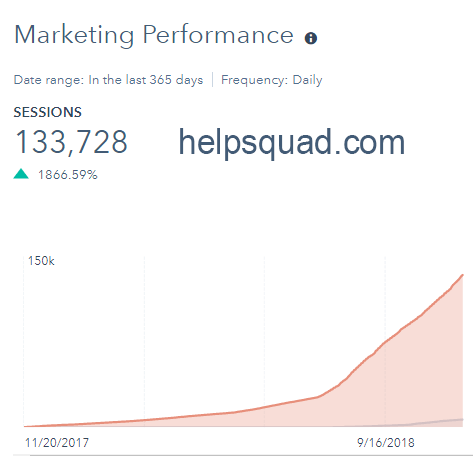 In one year, our full-service digital marketing team increased HelpSquad.com's web sessions by 1,867% and its customer contacts by 978%. Do you want to see your conversion rates skyrocket like ours did?  HelpSquad's dedicated team will conduct extensive online research, and use it to put a dynamic marketing plan in place that will increase your company's website visits, customer contacts and sales.
A Simplified Full-Service Digital Marketing Plan At Your Fingertips
More Reasons HelpSquad's Full-Service Marketing Plan Is The Right Choice For Your Brand
Here at HelpSquad, we're also in the digital marketing game. We'll provide full-service digital marketing plans to promote your brand and work with you to develop every aspect of your customized online advertising strategy. Our team of professionals know that marketing requires more than a one-size-fits-all approach. Your campaigns will be tailored to represent your company and its mission in every way.  Want to make sure customers can find you
when they are ready to buy?  No problem. Thinking about giving your website a fresh look? The industry's most creative developers are on it.  No time to tweet, post, 'gram or snap? Consider the likes, shares, retweets, and @ mentions on their way. Want your brand to have an actual voice? We can make that happen, too (not kidding). We'll create your business's very own persona, and your customers will be yelling out your name to Alexa or Google Home in no time.
HelpSquad's Full-Service Digital Marketing Plan Pricing
Every HelpSquad Marketing Plan Includes Digital Marketing Strategy and Consulting - Guaranteed 15% Lead Increase
Let us call you to discuss our no-risk digital marketing packages for your business